Vinyl vs Tile Floors: Differences, Types, & FAQ
Your home is your pride and joy, and you want to ensure it stays attractive, comfortable, and durable. Upgrading flooring is an excellent way to refresh your interiors without making a massive investment.
Vinyl floors and tiles are the two most dominant options when covering your home's hard-floor surfaces. The flooring choice isn't as simple as it might seem at first thought. Both vinyl flooring and tiles are durable. But each has unique pros and cons that make it suitable for different homes and lifestyles.
The more you know about the benefits and drawbacks of each product, the easier it'll be to find the right flooring option for your home. So, which flooring type is the best for your home?
Don't fret! We'll walk you through these two flooring types. With this, choosing the right one to suit your needs will be a breeze. So, before you decide what flooring type is suitable for you, take a few minutes to go through this handy guide.

Overview of Vinyl Floors
Vinyl flooring is made of PVC (polyvinyl chloride). The vinyl material is molded into sheets and attached to the subfloor. This flooring is often used in homes and commercial buildings.
Vinyl flooring is available in various colors, textures, patterns, and designs. It's also inexpensive and easy to install and maintain. Besides using it as a floor covering, you can use it as countertops and wall coverings.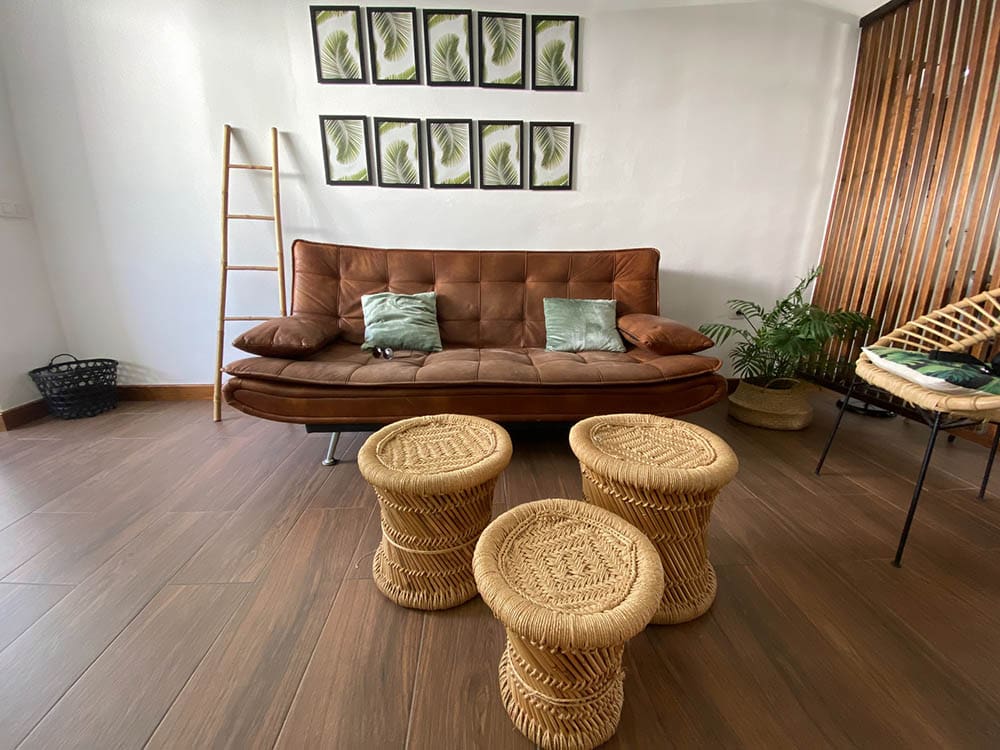 Features of Vinyl Floors
Aesthetics
Vinyl floors can be made to look like natural materials such as wood or stone. While it might not be like the real thing, it can be close enough for most homeowners' taste. It improves the aesthetic features of your home's interior environment.
---
Durability
Vinyl flooring can last long with proper maintenance. You can install it in areas with high foot traffic, such as the kitchen and dining room. It will maintain its beauty even with heavy foot traffic.
---
Safety Features
Many vinyl floors have slip-resistant surfaces. They prevent accidents caused by falls due to slippery conditions like wet floors. These slip-resistant floors are also easy-to-clean.
---
Moisture Resistance
Vinyl floors have excellent moisture resistance. They're ideal for use in kitchens and bathrooms- these areas are prone to excess moisture accumulation. Moisture resistance also depends on the subfloor. It makes them perfect for use around sinks and toilets with a higher risk of spills. Ensure you mop any spills instantly to keep your vinyl floor in excellent shape.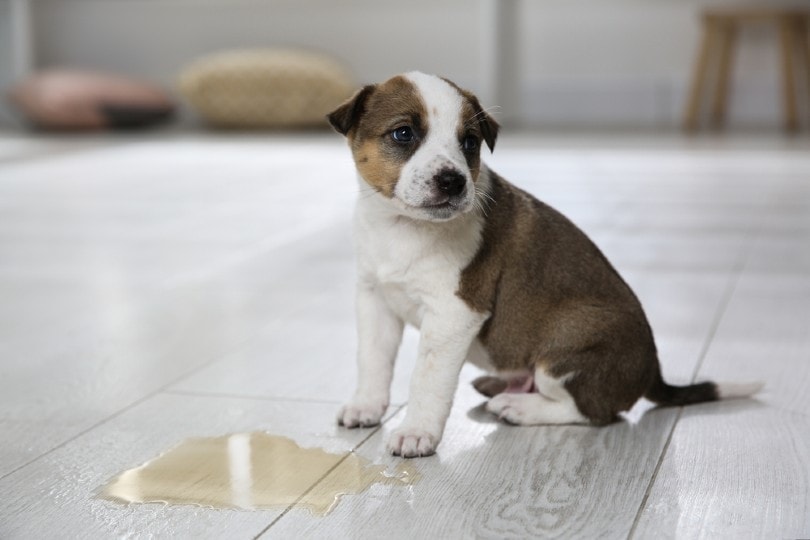 ---
Acoustics
Vinyl floors are great at reducing sound. They provide a significant amount of acoustic dampening, which helps muffle the noise from heavy traffic and even high heels. If you're looking for a way to quiet down your home, office, or entertainment room, vinyl flooring is an excellent option.
---
Cost
The cost of vinyl flooring is one of the primary reasons why it has become so popular. Usually, vinyl flooring is much less expensive than other types of flooring, but it's still a significant investment.
---
Maintenance Requirements
Vinyl flooring needs regular cleaning to keep it looking its best. Use mild dish soap and warm water to clean vinyl floors and mop them with an old towel. You don't need special cleaners or expensive methods.
If you have pets or small children at home, use a non-skid pad under rugs and runners. This way, the rug won't slide on the floor, and the rug and your vinyl floor will be safe from scratches and scuffs caused by friction between two objects.
---
Installation
Vinyl floors are easy to install. You can install them over existing floors without removing any materials. It's also possible to install vinyl floors directly over concrete surfaces. It provides an excellent vapor barrier that prevents any moisture from seeping. Avoid heavy traffic after installation. This way, you'll give time for the adhesive to harden.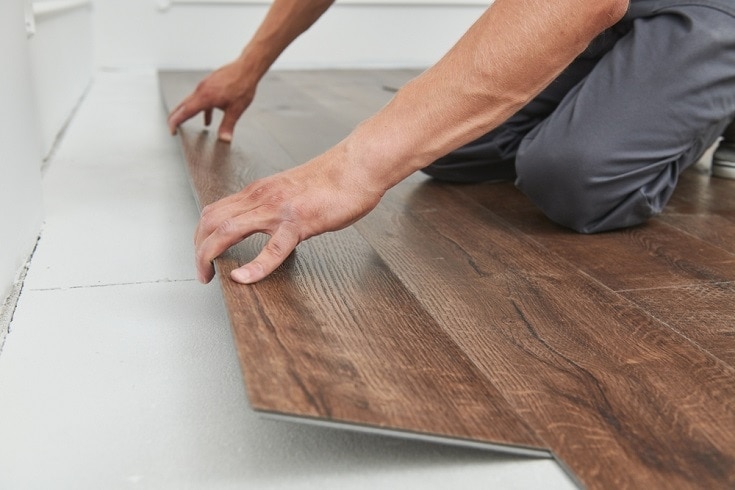 ---
Fire and Heat Resistance
 Vinyl flooring is non-flammable. It won't burn or melt when exposed to fire or flames. Besides, it won't produce toxic fumes like other types of flooring. Also, it can withstand hot temperatures without warping. It's ideal for use in areas with lots of sunlight or heat.
What Is Vinyl Flooring Good For?
Vinyl flooring is an excellent option for anyone who wants to make their home more comfortable and stylish. You can use it in different areas of your home including kitchens, bathrooms, laundry rooms, and basement areas.
Pros
Affordable and easy to install and maintain
Unique and attractive- comes in many color options
Highly durable if maintained well
Water, stain, and slip-resistant
Soft on your feet
Cons
Can give off VOCs (Volatile Organic Compounds), not environmentally-friendly
Shorter lifespan compared to wooden floors
Challenging to remove if you use adhesive during installation
Cannot be repaired
Doesn't increase the resale value of a home
Not ideal for outdoors

Overview of Tiles
Tile flooring is a hard-wearing flooring type that comprises individual tile pieces made from fired clay and other ceramic materials pressed into decorative shapes. They are rectangular and about an inch thick.
They're also available in various styles and colors. This way, you can find something that matches your taste and décor. They make an excellent option for any room in the home.
Features of Tile Flooring
Aesthetics
Tiles add texture to a room, making it feel warmer and more inviting than a carpet would do. Some tiles have unique designs that make them stand out from other materials. So, there's something to suit every taste and budget. You'll also find that different types of tiles complement each other well when laid out together in a room.
---
Durability
Tile flooring can last for more than 20 years with proper maintenance. It'll last longer than other types of flooring.
If you choose tile flooring as part of your kitchen or bathroom remodeling project, you won't worry about replacing the entire floor soon. It's because broken tiles are easy to replace individually without removing the surface.
---
Safety Features
Tile floors are slip-resistant because they're nonporous; they have a non-slip texture on the surface that prevents accidents in wet areas like kitchens and bathrooms. Some tiles have a textured top surface as well. It makes them easier to clean than smooth surfaces.
---
Moisture Resistance
Tiles are made of materials such as ceramic or porcelain. These materials are resistant to moisture. If you live in an area where you get large amounts of rainfall or snowfall during the winter, tile flooring is the best choice.
---
Acoustics
Acoustics is another crucial consideration when choosing tile flooring for your home. Tiles impact how much noise travels throughout your home and how much soundproofing you'll need on your walls or windows. Tiles reduce noise in high-traffic areas such as entryways or hallways.
---
Cost
Tiles are more expensive than other options like vinyl. But they last longer and look better over time because they are harder to scratch or damage compared to other materials.
---
Maintenance Requirements
Tiles don't need much maintenance besides washing with mild soap and water often. You may also want to seal grout lines from time to time. This way, they won't stain due to dirt, footsteps, and debris.
---
Installation
You can install tile flooring on any level surface including concrete slabs. You can do the installation on your own or hire professional installers.
If you opt for DIY, ensure you have experience with drywall installation first. This way, you'll read directions and measure distances well before beginning your project.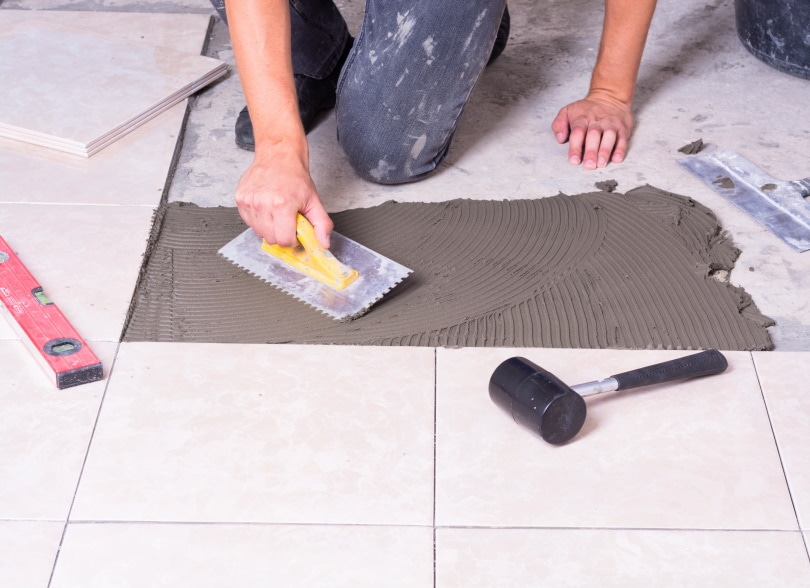 ---
Fire and Heat Resistance
Tiles are an excellent option for areas with high temperatures. They will not catch fire easily when exposed to high temperatures or flames. They can withstand the heat generated by fireplaces and stoves. Also, there'll be no VOCs emitted during a fire.
What Is Tile Flooring Good for?
Tiles are an excellent choice for anyone who wants to add a designer look to their home. You can install them on the floor or as an accent piece in the kitchens, bathrooms, laundry rooms, and living rooms. Tiles are also ideal for commercial buildings, restaurants, and hotels.
Pros
Helps preserve the quality of indoor air
Durable; withstands heavy traffic, resists wear and tear, hard to break
Water and fire-resistant
Need minimal maintenance; easy to clean
Non-allergenic
Available in a variety of textures, styles, designs, and colors
Improves the resale value of your home
Cons
Can crack as it ages
Susceptible to scratching
Installing it is challenging
Cold to touch; uncomfortable to walk or stand on for long periods
Gets dirty easily
Slippery

Types of Vinyl Floors
Several types of vinyl flooring are available, each with its benefits and drawbacks. Here's an overview of some of the most popular types.
Types:
Vinyl Plank: Vinyl plank flooring is a type of flooring made to look like wood. It is durable, smooth, and easy to clean with excellent stain resistance. Vinyl plank floors are often installed with an adhesive, and you can remove them if necessary. Also, they come in various shades, and you can install them in any pattern. The planks can also be combined with other materials such as tile or stone for an interesting look that offers plenty of contrast.
Vinyl Tile: It's made from a combination of polyvinyl chloride (PVC) and polyurethane. It creates an attractive tile patterned surface that resembles stone, ceramic, or porcelain tile, but at an affordable cost. It's easy to install without worrying about glue or grout. The grout is pre-assembled into tiles similar in size to other types of tile flooring materials.
Sheet Vinyl: Vinyl sheet flooring is one of the most popular types of vinyl flooring. It's a single roll of flooring usually about 6 to 12 feet wide. It comes in various colors and patterns to match any decor. Vinyl sheet flooring has an embossed texture that gives it a more realistic appearance.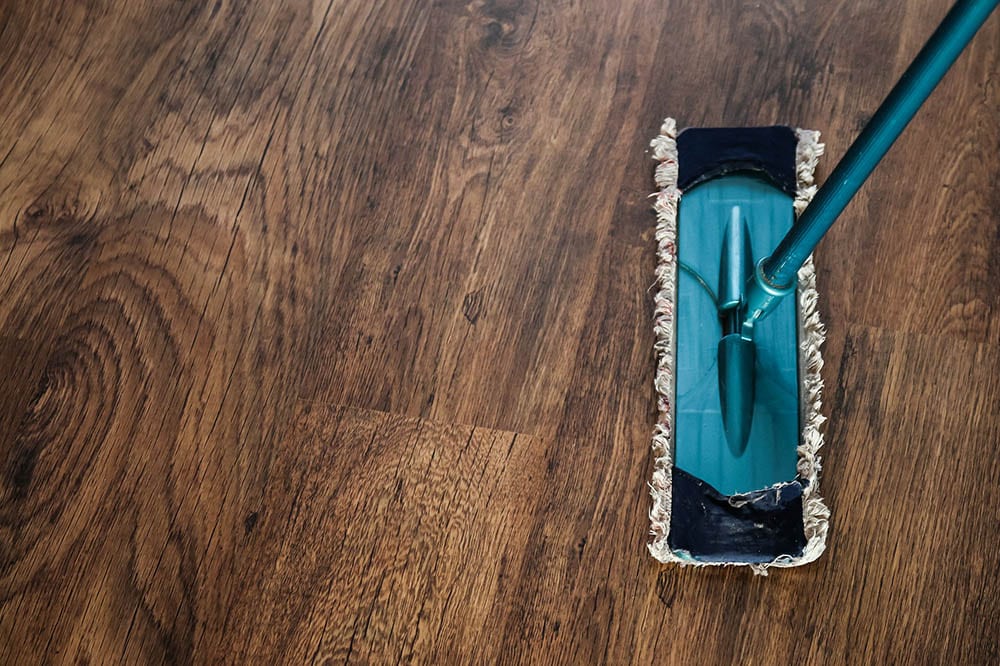 ---
Types of Tile Floors
Tile floors come in many types. From ceramic to glass, there's always a style to complement your home and lifestyle. Here they are!
Types:
Ceramic Tile: Ceramic tiles are the most common type of tile flooring used today. They're durable, easy to clean, and maintain, and come in many styles and colors. It's also inexpensive when compared to other types of flooring. You'll find glazed ceramic tiles with a smooth finish and unglazed tiles with a matte or textured surface. Ceramic tiles are ideal in any room including the kitchen, bathroom, or front entrance.
Porcelain Tile: Porcelain tiles are made from silica and quartz. Usually, they're fired or baked at high temperatures, making them more durable. Porcelain tiles are easy to clean because they don't absorb water easily. It makes them perfect for high-traffic areas like kitchens. They also resist stains better than other tiles, but they are more expensive compared to ceramic tiles.
Granite Tile: Granite is a natural rock used to make tiles. Granite tiles are harder than marble tiles. They're not susceptible to cracks and chips. These tiles are an excellent choice for countertops and damp areas of the house. They're waterproof and don't absorb stains or moisture.
Marble Tile: These are one of the most beautiful and luxurious tile floors. Marble is made using high heat and pressure. It means marble tiles can handle high heat and pressure well. It is a dense stone, perfect for heavy traffic areas such as kitchens. However, it looks great in any room- it can be polished or left matte, depending on your preference.
Glass Tile: These tiles are used in bathrooms because they're waterproof. They're also easy to clean with just a damp cloth or sponge. Glass tiles have the highest resistance to stains. The only drawback is that they can crack or chip if an object falls on them. That's why they are suited to walls only.
Other Natural Stone Tiles: Besides marble and granite, limestone, travertine, slate are other natural materials used in tiles. The only downside of these natural stone tiles is that they are porous. So, if you install them on your floor, seal them often. This way, you'll protect them from discoloration and stains.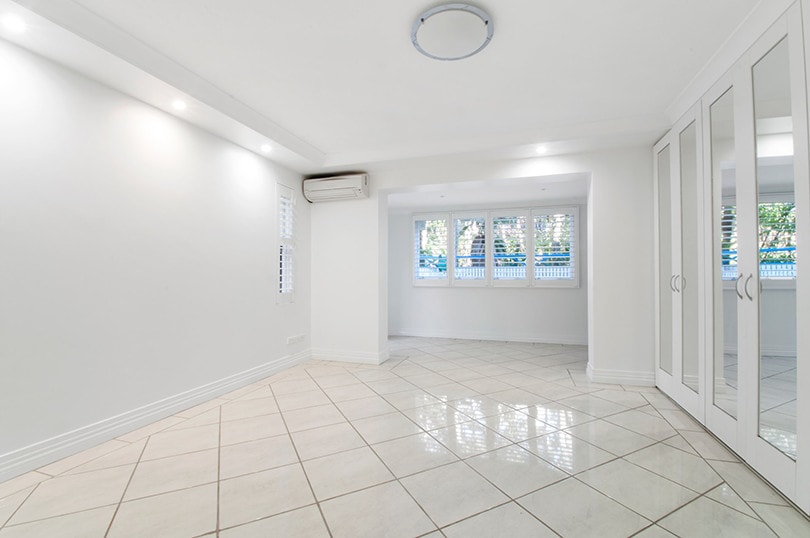 What Are the Differences Between Vinyl Floors and Tiles?
Vinyl floors and tiles are flooring options that have become popular in recent years. But, there are several primary differences between them. Take a look!
Cost
Edge: Vinyl Floors
Usually, vinyl floors are less expensive than tile floors. They don't need any grouting or sealing. They are easy to install yourself if you have basic carpentry skills. Installing tiles is more labor-intensive compared to vinyl floors. It also translates to a high cost.
---
Durability
Edge: Tile
While both vinyl and tile are durable compared to other floor types, tile has an edge over vinyl. A high-quality tile can last more than 20 years without signs of wear or damage. Vinyl floors don't last quite as long as tiles but still offer remarkable longevity.
---
Hardness
Edge: Tiles
Vinyl is softer than tile floors due to its composition. The primary component of vinyl is PVC (polyvinyl chloride). It's a soft plastic polymer. Vinyl floors are often described as having a "cushiony" feel. Also, vinyl floors can easily get scratched by sharp objects. On the flip side, tiles are hard and don't scratch easily.
---
Installation
Edge: Vinyl Floors
Vinyl floors are easier to install than tiles because they don't need grouting or caulking during installation. It means you don't have to wait for the grout to dry before installing your next piece of vinyl. Vinyl flooring has grooves that you attach on the perimeter of every strip. They are the best bet if you want to complete installation quicker.
---
Maintenance
Edge: Vinyl Floors
Tile floors need more maintenance than vinyl floors. They need waxing often to keep the grout from drying and cracking. Acidic substances like vinegar or lemon juice can also damage tiles. So, it's best not to use these cleaners on your tile flooring.
Vinyl floors don't require any special care except regular sweeping or vacuuming. If there's a spill on your vinyl flooring, wipe it using a cloth or paper towel.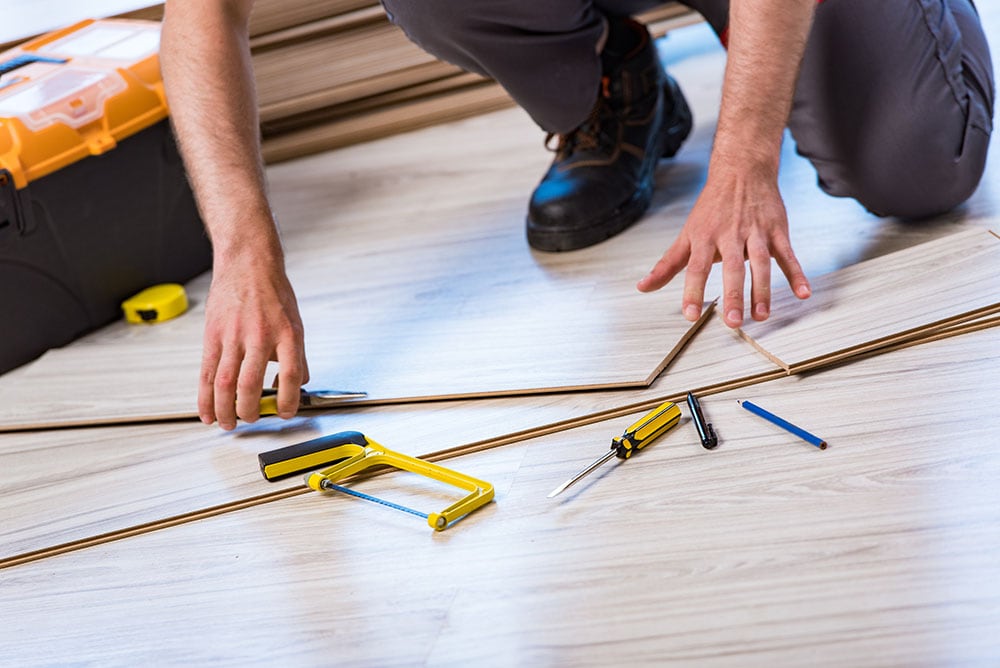 Vinyl Floors vs Tiles: What Type of Flooring Is Right for You?
If you're thinking about replacing your flooring, you may be wondering whether to go with vinyl floors or tiles. Both options are popular choices among homeowners looking to upgrade their home's flooring. Each has its set of benefits and drawbacks.
If you want durable flooring without breaking the bank, go for vinyl floors. As we've discussed above, vinyl floors also need minimal maintenance compared to tiles.
On the other hand, if you want a floor that'll last for ages, tile floors are your best bet. They can endure high heat and temperatures, and they are harder than vinyl floors. However, they're somewhat more expensive than vinyl floors.

Conclusion
When it comes to the best flooring type, both tile and vinyl flooring offer several unique benefits. If you're looking for a long-lasting and convenient way to improve your home's aesthetics, add vinyl or tile flooring.
In the end, it's hard to say that there's a clear winner between tile and vinyl flooring. Both have their advantages and disadvantages. Any choice will depend on your home's needs and preferences.
If finances are tight, vinyl may be the way to go. If aesthetics are a priority, a tile floor is your best bet. Just remember that, as with all flooring, you get what you pay for.
Related Read: Wood vs. Tile Floor: Which Is Better for My Home?
---
Featured Image Credit: (L) Septian intizom armedi, Shutterstock | (R) Gordine N, Shutterstock