Vitamix 5200 vs 5300: Which Blender's Better?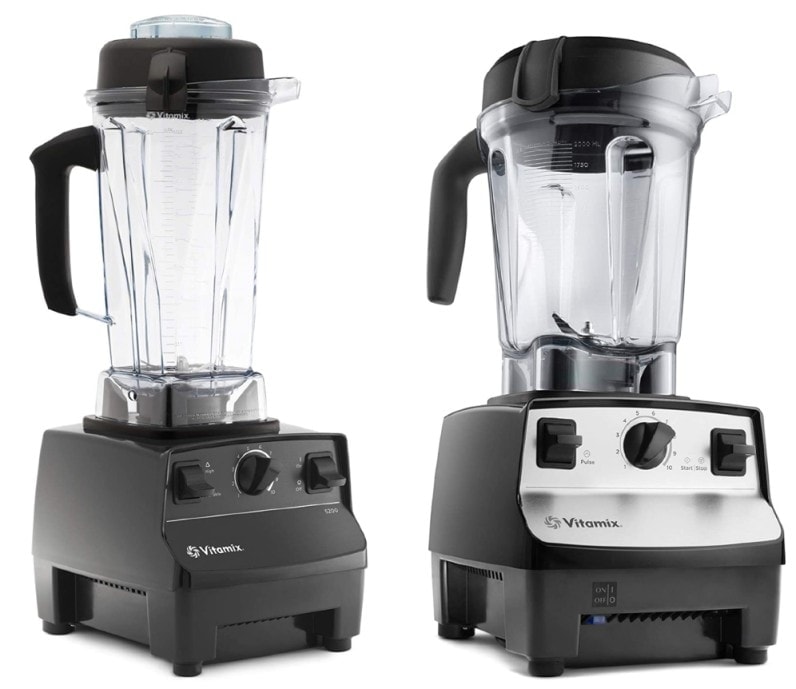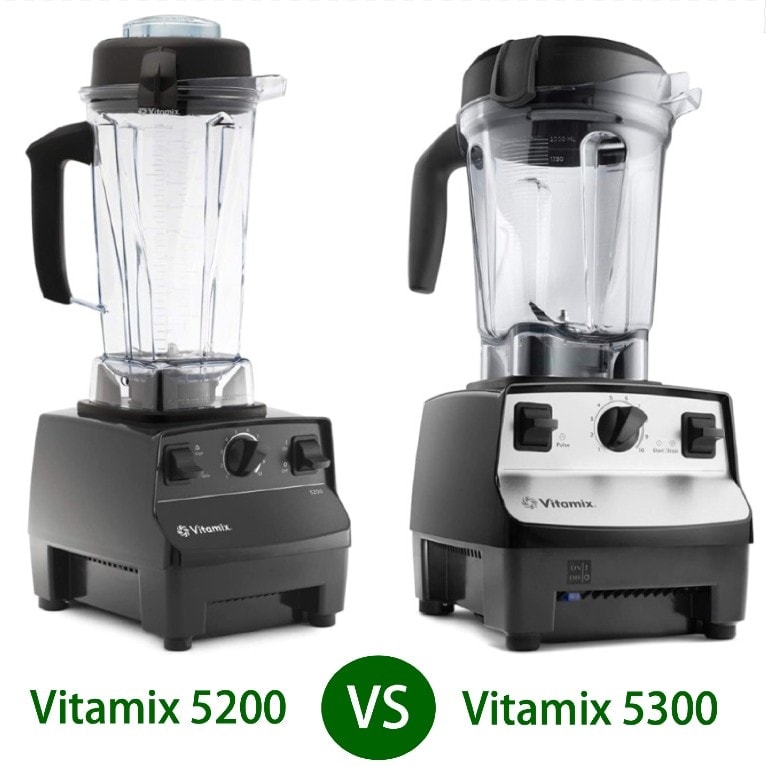 Rating
Image
Product
Details

Best Choice

Vitamix 5300

More Features
Pulse Mode
Easier to Store
CHECK PRICE

Best Price

Vitamix 5200

More Affordable
Slightly Quieter
Variable Speed
CHECK PRICE
When the Vitamix 5200 came to market it was an instant classic in both the personal and professional market. We're talking about a blender that you could expect to find in culinary schools here.
In general, Vitamix has a reputation for making very good (and also very expensive) blenders. They've made a line of products since the 5200, tweaking and improving upon the features that make the original so beloved.
The Vitamix 5300 is just such a blender, complete with a list of similar but slightly modified features. Today we're going to compare them in a head-to-head matchup.
Which one is better?
The answer will ultimately depend on what you're looking to get out of your blender. But we think it's fair to say that it is, at the very least, a tight contest. Both feature variable speed motors, insane levels of power, massive containers, and aircraft-grade, stainless steel blades.
Some things have been upgraded in the 5300. Chiefly, it's easier to store and a little more powerful. However, these upgrades come at a price. The Vitamix 5200 is older and, therefore, more affordable, which will certainly appeal to buyers looking to save some money.
Now let's take a deeper look at these two products to make the buying decision a little bit easier for you.

What are the differences between them?
Power (Winner – the Vitamix 5300):
To even mention that one of these blenders is more powerful than the other seems a little bit strange. Both feature ridiculous amounts of power that you aren't going to find in virtually any other blender on the market.
Either option is going to be able to run so quickly that you can turn cold ingredients into a steaming hot soup—all from just using the blender.
With that kind of power, it should stand to reason that either option will be more than suited to turn your strawberries and blueberries into delicious mush.
Still, if your kitchen situation requires the very most power that you can get out of a blender, you'll find that you get just a little bit more juice (no pun intended) out of the 5300.
The 5200 features a crazy powerful 2.0 horsepower motor, but the output is topped ever so slightly by the 2.2 horsepower motor that comes with the 5300.
The difference shouldn't be enormous, but in the power department, the 5300 comes out the winner.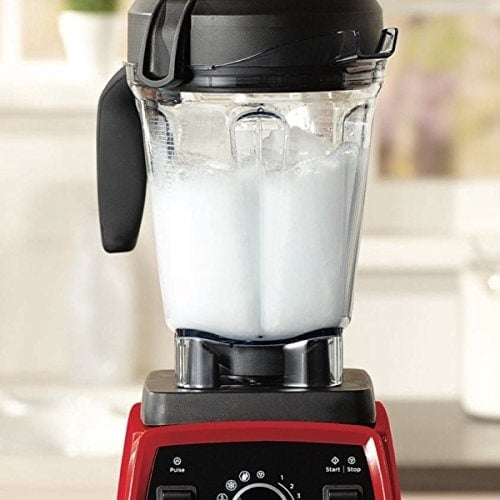 Noisiness (Winner – the Vitamix 5200… barely):
Blenders are noisy. High-powered blenders are even noisier. In either instance, you're getting a blender that will run very loud.
For newer products (the 5300 is not the newest blender that they have), Vitamix has done great work suppressing the noisiness factor.
However, that technology does not seem to have been applied to either of these two options.
The steel housing that contains the motor is more or less the same between the 5200 and the 5300, which means that you also get the same noise suppression technology in both models.
The point ultimately ends up going to the 5200 because the 5300's extra .2 horsepower makes it run a little bit louder.
The difference won't be huge, but if you're trying to eliminate excessive noises, you may appreciate this component of the 5200.
Features (Winner – the Vitamix 5300):
The features are also very similar between these two blenders. Both have variable speed motors, a self-cleaning mode, aircraft-grade stainless steel blades, and (as we already mentioned) the ability to create so much friction that you can turn cold ingredients into steaming hot soup.
With either choice, you're getting an extremely capable blender, but there's one main difference that sets the 5300 apart: a pulse mode.
Pulsing is a crucial component of a blender if you hope to get the most of it. Without a pulse mode, it becomes very hard to make coarser dishes like hummus or pesto.
The lack of a pulse mode in the 5200 is quite surprising, and it's been a point of controversy since the appliance's initial debut.
The 5300 corrects this mistake, which may earn it a lot of favor with shoppers who want the ability to easily make the widest variety of dishes possible.
The 5300 also features a container that's much more optimized for storage.
The 5200 comes with a traditionally designed ingredient container that's very tall and very narrow. Unfortunately, this design makes it a little bit tricky to store—an issue that's been remedied by the squat, compact build of the 5300.
In either case, you get the same 64-ounce volume capacity. The 5300 just has a more cabinet-friendly design.
All of these things in mind, it's pretty clear that the point for features goes to the 5300.
Price (Winner – the Vitamix 5200):
It seems almost silly to mention that one of these blenders is more affordable than the other when you take into consideration just how expensive both of them are.
Without question, these are both luxury blenders, which means that people looking for a bargain are going to want to keep looking.
However, if you're interested in making this purchase a little bit more wallet-friendly, you may appreciate that the 5200 is slightly more affordable than the 5300.
The difference is moderate, and almost nonexistent if you're willing to go with a refurbished 5300. Regardless, the 5200 wins in the price category.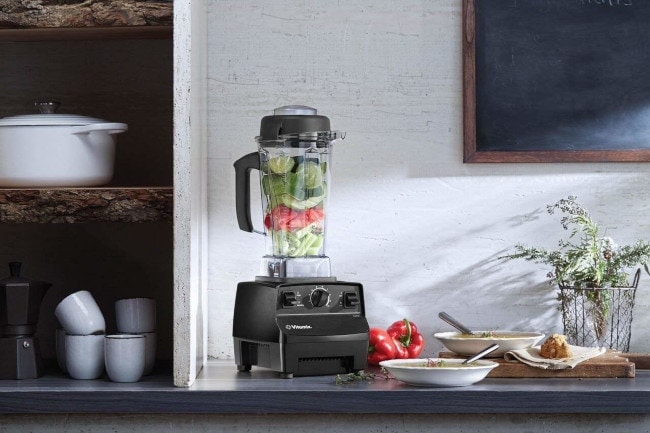 Quick Rundown of Vitamix 5200:
Vitamix 5200 Blender Professional-Grade, Self-Cleaning 64 oz Container, Black - 001372
Variable Speed Control: Easily adjust speed to achieve a variety of textures. The dial can be rotated at any point during the blend, so...
Large Batches: The size and shape of the self-cleaning 64-ounce container is ideal for blending medium to large batches. Design Feature...
Hot Soup: The blades in the Vitamix container reach speeds fast enough to create friction heat, bringing cold ingredients to steaming...
Pros
More Affordable Than the 5300
Variable Speed
2.2 Horsepower Motor
Slightly Quieter Than the 5300
Cons
Self-Cleaning Mode Frustrates Some Users
Less Features Than 5300
Tall Design Makes it Challenging to Store
---
Quick Rundown of Vitamix 5300:
Vitamix 5300 Blender, Black
High-Performance Motor - The powerful 2.2 HP motor propels blades through tough ingredients to create the highest-quality blends
Variable Speed Control - Easily adjust speed to achieve a variety of textures The dial can be rotated at any point during the blend, so...
Pulse Feature - With the Pulse feature, layer course chops over smooth purees for heartier recipes, such as chunky salsas or thick...
Pros
More Features Than the 5200
Variable Speed
2 Horsepower
Pulse Mode
Easier to Store Than 5200
Cons
More Expensive Than 5200
Louder Than 5200
Self-Cleaning Mode Leaves Some Buyers Frustrated
---
What the Users Say
With both blenders, user reception is very favorable. Users love the high-quality features and the incredible power.
We've heard from chefs who were trained in culinary school with the 5200, and we've also heard from amateur cooks using both models, who are amazed by the ability to do things like make soup in a single container.
The issues that we hear about are small. Users report that both models are noisy, which we also found to be true. And we've also heard from people who are disappointed in the self-cleaning feature, reporting that an unexpected amount of additional scrubbing is required.
While this issue is frustrating, it's also to be expected. Self-cleaning modes are rarely, if ever, as efficient as human effort. They generally serve to make clean-ups easier, rather than to eliminate messes.
These things aside, both blenders are very highly regarded. Customers have similar things to say about both options—a small reminder of the fact that they have much in common.
Final Verdict:
As you can see, with either option you get a really good blender. The power and features that both have to offer, in addition to high customer satisfaction, make either a premium option for upgrading your home smoothie game.
The features are indeed a little bit choicer with the Vitamix 5300. You get a little bit more power, a larger base for easier use of ingredients, and better storage capacity.
However, the savings that you get by going with the 5200 may have a strong appeal to buyers who want to save a little bit of money.
Ultimately, the choice is a challenging one, but we do hope we have helped make it a little bit easier for you.