Vitamix 5300 Blender Review 2023 – Pros, Cons & Verdict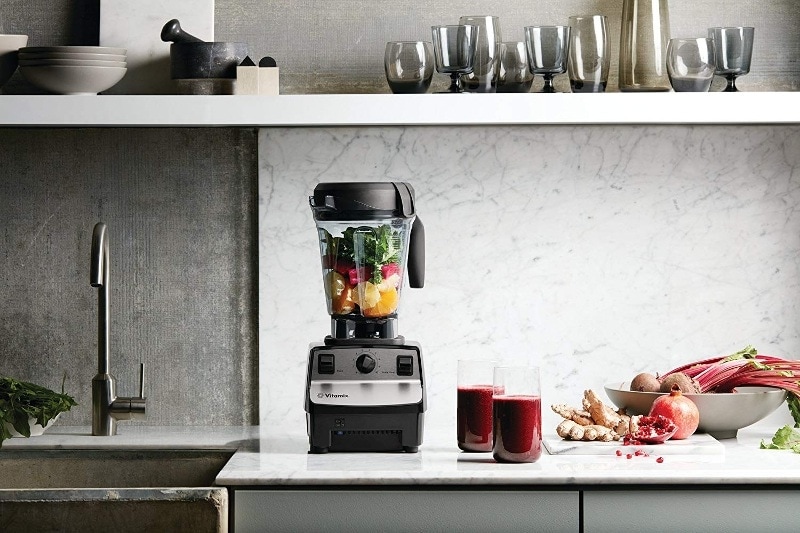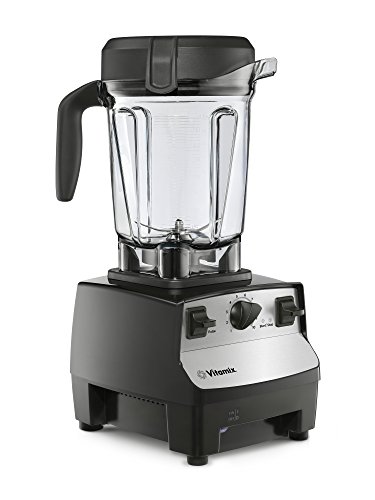 We give the Vitamix 5300 Blender a rating of 4.2 out of 5 stars. 
Build Quality: 4.5/5
Power: 4.5/5
Features: 4.5/5
Price: 3/5
Review Summary
You're here because you're thinking about getting a blender. That's a really good idea. But even though all blenders are more or less going to do the same thing, some of them are going to do it much better than others.
Vitamix is a company that has a reputation for making great blenders. They also make very expensive blenders. So you're certainly going to want to do your research before buying their 5300 model.
As you look over the features of the 5300 it becomes pretty clear why people appreciate the manufacturer so much. The 5300 features a variable speed component, a sizable 64-ounce container, powerful stainless steel blades, and even a self-cleaning mode that requires only some water and a drop of soap to be activated.
In terms of cons, there isn't much to mention. The biggest issue that most buyers are going to encounter here is the price.
There are certainly blenders out there that are available for a small fraction of what you'll pay for this model.
Is the Vitamix 5300 worth the big price tag? You'll have to decide that for yourself as we dive into our Vitamix 5300 review!

Vitamix 5300: A Quick Look
Pros
Variable Speed Settings
Strong Blades
Pulse Mode
Self-Cleaning
Cons
Pricey
Some reports of malfunctioning units
Specifications
Dimensions: 17.25 x 7.25 x 8.75 in

Weight: 11.95 lbs

Main Materials: Plastic

Power Source: Corded Electric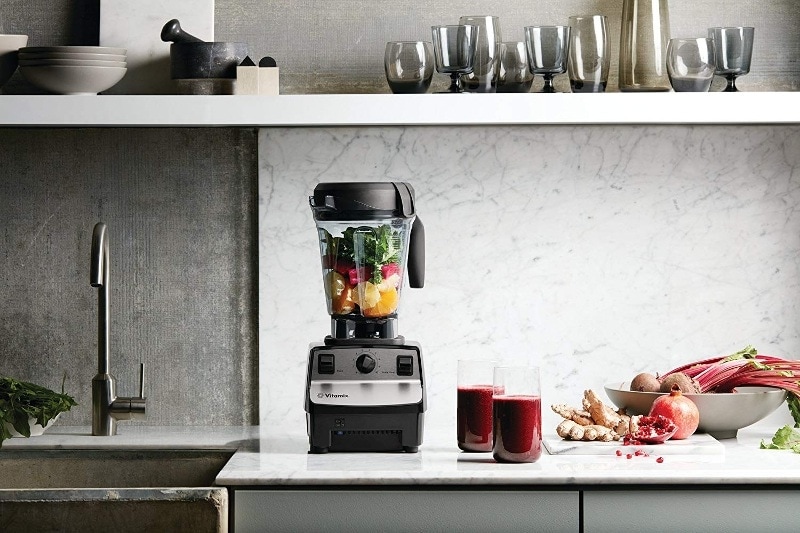 Variable Speed Settings: Good for Buyers Who Demand Perfection
If you're new to blending, you may not realize just how nice it is to have a variable speed motor. Different foods require different approaches, and with a variable speed motor, you can prepare pretty much any blended food that you would like with complete control over the process.
High-Quality Stainless Steel Blades:
The blades are the only part of this machine that actually interacts directly with your food. The blades on this blender are designed to be rugged and strong so that they can work with the toughest ingredients (like whole onions or garlic) without damaging the integrity of the blade.

Blenders have a reputation for diminishing performance over time, but it doesn't have to be that way. With rugged blades like the ones you get with the Vitamix, your last blending experience will be just as good as the first.
Pulse Feature: For A Wider Variety of Options:
The pulse feature of the Vitamix makes it possible to blend new foods that other blenders traditionally struggle with.

Salsa, spaghetti sauce, and a nice pesto are all sauces that need the touch of a blender, right?

But with a regular blender, it's almost impossible to get it perfectly right. Either you over-blend the mixture because it's hard not to, or you under-blend it while trying not to over-blend it.

The pulse setting means that you don't have to worry about that.

This component of the blender allows you to mix your food incrementally so that you get the perfect blend each time.
Self-Cleaning: For Users that Like Things the Easy Way:
Cleaning a blender can be a real pain. Because of their function, they're destined to get extremely messy every time that you use them. To keep things fresh and hygienic, you need to make sure that you're reaching every single nook and cranny.

Traditionally, making this happen takes a long time, which is almost frustrating enough to make a person think twice before reaching for their blender.

The self-cleaning mode of the Vitamix 5300 makes cleaning your blender just about as easy as possible.

To clean out the blades, and the 64-ounce container, all you need to do is put in a little bit of soap, a little bit of water, and then activate the self-cleaning mode.

The blender will take care of the rest. If you're usually in charge of food prep and clean-up then this feature is going to give you a well-deserved break.
It's Powerful: For Producing the Perfect Blend Every Time:
The blender's motor is really something to behold. With 2.2 horsepower, it rivals some power tools, and it will certainly have no trouble at all working through any food that you throw at it.

Have you ever tried choking down a chunky smoothie? How about eating pesto that still has lumps of garlic in it?

With a motor that has some juice behind it, you don't have to worry about dealing with half-blended food. The Vitamix is going to be able to produce the results that you need every single time.
Massive, Yet Compact Container: Perfect for Large Families with Storage Concerns:
Naturally, the size of the blending container is going to have a big influence on your overall experience. If you've ever had to deal with a smaller container, you know how frustrating it can be to try to make your blended foods in small batches.

The 64-ounce container that you get with this unit should ensure that you never need to worry about doing that again.

To put things into perspective for you, 64 ounces is the equivalent of half a gallon. With that kind of size on your side, you should have no trouble at all catering to the needs of families big or small.

Vitamix has also managed to make their container somewhat stout, which means that, in spite of its large size, you still shouldn't have any trouble storing it.

This feature is going to be particularly beneficial to shoppers with big families, who are well aware of just how valuable storage space, and products that respect your need for it, really are.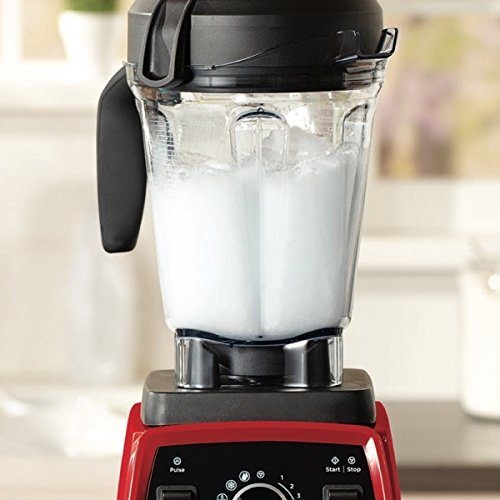 Great Warranty: For People Looking for Assurance:
Last but not least, this product comes with a generous seven-year warranty. The primary benefit of this component of the blender is fairly obvious. The longer the warranty, the longer that you're covered if an unforeseen issue arises.

We've heard from a few users who have reported unexpected issues that the warranty can cover, so it may very well come in handy.

Of course, as nice as a warranty is to have, it's also something that no one ever wants to have to use. Incidentally, manufacturers don't want you to need to use them either since the redemption of warranties can be pricey for them.

So why would a company offer a seven-year warranty? Probably because they feel pretty confident about the product that they're bringing to market.

Indeed, that's part of the company's marketing campaign. They know that their blenders are expensive, but they try to justify it by explaining that for the quality, it may well enjoy a lifespan significantly longer than cheaper options.

We can't say for sure if that's true or not, but they're certainly is something to be said for getting a product that's built well, trusting that you'll be able to enjoy it for years to come.

To a small degree, the seven-year warranty that comes attached with the Vitamix 5300 helps to ensure that that will be your experience.

FAQ
Is this blender built to last?

It is. For the price, you're getting a blender that will probably enjoy a lifespan that goes well beyond that of average blenders.

Can this be used as a juicer?

Technically, blenders and juicers are two different things. However, the end result will be very similar.

What are the color options?

You can get the 5300 in stainless steel or black.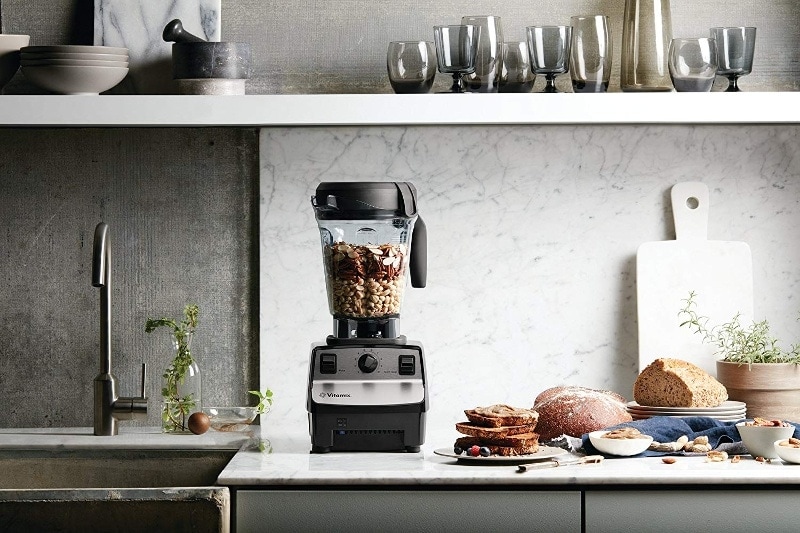 What the Users Say
The Vitamix 5300 is one of those rare kitchen products that are pretty universally loved by everyone who uses it.

We hear from many users who appreciate the sheer power of the blender. Users have also been very receptive to the pulse feature and the adjustable speed component, both of which are aspects of the Vitamix that make it extremely versatile.

However, it is worth mentioning that we've heard from several users who have had problems with the motor prematurely.

This seems to be a defect rather than an issue that you should expect to encounter.  Nevertheless, it's still frustrating.

Conclusion
So, is the Vitamix 5300 going to be right for your needs? We can't answer that question for you, but we guess that, like us, it probably made you drool a few times.

This blender boasts some truly impressive features. The variable-speed motor, the super-strong blades, and the multiple settings all ensure that you can use this product for any blending situation that you're faced with.

The price is certainly going to be an obstacle for many people. With a price tag like the one that we see here, there's no denying that we're dealing with a luxury product.

Still, if you have it in your budget, the Vitamix 5300 certainly seems like a worthwhile splurge.

Looking for direct comparisons of these powerful Vitamix appliances? Try:
---
Featured Image Credit: Amazon