Vitamix Professional Series 200 Blender Review 2023 – Pros, Cons & Verdict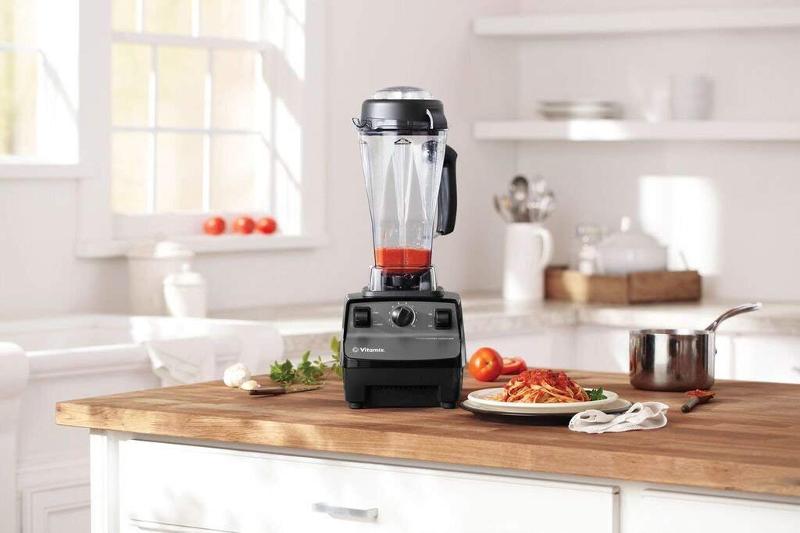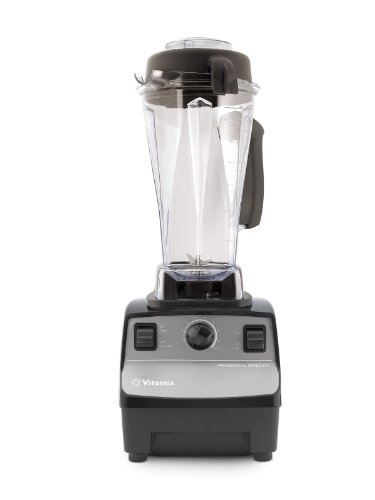 We give the Vitamix Professional Series 200 a rating of 4.8 out of 5 stars. 
Build Quality: 4.5/5
Power: 5/5
Features: 5/5
Price: 5/5
Review Summary
Many people would consider just about any Vitamix blender to be a professional caliber kitchen tool. They are known for making some of the best products on the market—complete with some of the highest prices.
But while all Vitamix blenders are destined to create some culinary glory, this particular model has been particularly optimized for the needs of a serious chef.
It features nine different speed settings to deliver what the company calls a "culinary level of control," it is easy to clean, and optimized for jumbo-sized batches.
But of course, there are cons.
For one thing, as we already suggested, price is going to be a big hurdle for many people. You get what you pay for, but if you are looking for something affordable, this is not it.
Price isn't the only issue. We also heard from people who struggled with the learning curve. Since this blender was made with cooks in mind, it won't be immediately obvious how to access all of its potentials.
Now, this problem can be fixed simply through trial and error, but if you are looking for a blender that you can take right out of the box and use without any difficulty, this might not be it.
Today's question is if this blender is right for your home. To answer that question, let's now dive even deeper into the Vitamix 200 as we now proceed into our review.
Vitamix Professional Series 200 A Quick Look:
Pros
Very Powerful
Nine Speed Settings
64 Ounce Container
Specifications
Company: Vitamix

Model: Professional Series 200

Motor: 2.2 Horsepower

Weight: 16.85 lbs

Dimensions: 9 x 8.8 x 20.25 in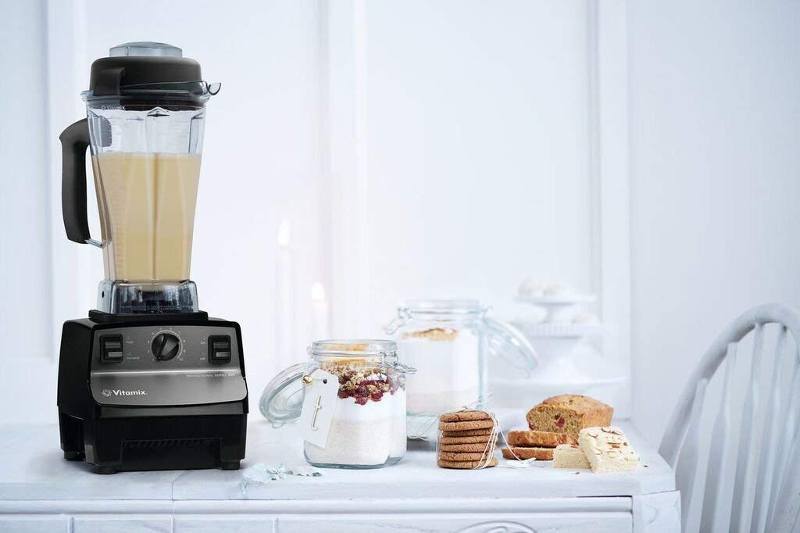 Speed Settings: Good for Complete Control:
The nine-speed settings that you get with this blender are really what distinguishes it as a professional-caliber unit.

With this level of speed settings, you are really going to be able to have complete control over whatever you are doing.

This component of the blender allows users to take a personalized approach to their blending, but it does also account for the learning curve that we mentioned earlier.

If you are used to using a blender that has a lot of preprogrammed settings, you may find that this unit takes some getting used to.

However, once you do adjust to the learning curve, you are going to enjoy high levels of control.
Jar Size: Good for Large Batch Blending:
The sixty-four-ounce jar that comes with this unit ensures that you are going to be able to make large blended batches with ease. To put this in context, sixty-four ounces is the fluid equivalent of a one-half gallon.

Chances are, no matter how big your family is, one-half gallon is going to be enough to give everyone their own smoothie in one batch.
High Powered Motor: Good for Thorough Blending:
This unit also features a high-powered 2.2 horsepower motor. The extreme power of this kitchen tool means that you will not have any trouble at all blending whole fruits and vegetables.

The Vitamix Professional Series 200 is so powerful that the blades create enough friction for you to turn cold ingredients piping hot in just six minutes.

This feature means that you can make smooth soups in a single container. You may not need that level of power, but it is certainly nice to have.
FAQ
Does this model come with pre-programmed settings?

Unfortunately, it does not. This blender is optimized for users that want to blend with their own precise specifications.

What kind of warranty does this blender include?

With this unit, you get a seven-year warranty.

Can you use this blender for juicing?

Technically, you need a juicer to juice. However, blenders like this can create fruit or vegetable smoothies that bear a similar consistency to juices.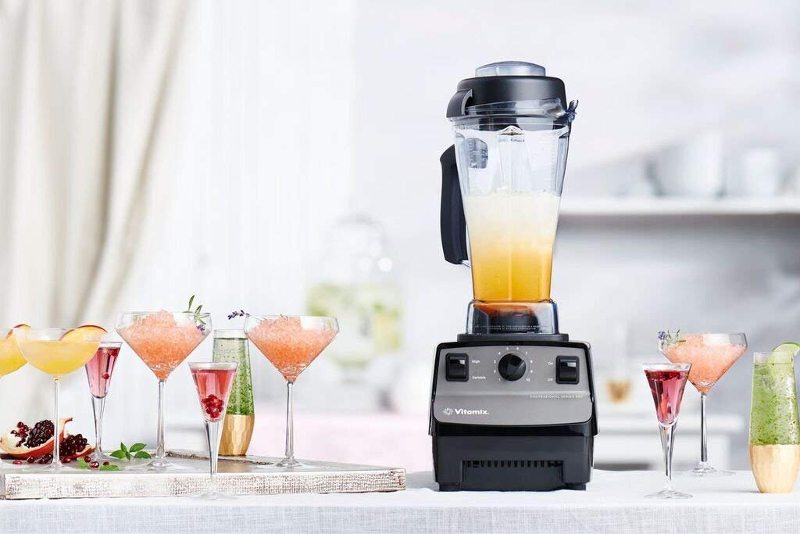 What the Users Say
Opinion on this blender is split fairly evenly into two categories. In one group some users really like the level of control that you can apply to each blending job.

These people are usually very confident in their skills in the kitchen and are happy to have something that is versatile enough to cater to whatever it is that they are trying to do.

However, some people struggle with having such complete control over the blender.

The speed settings are great, but if you aren't quite sure which to use to do what, it can complicate your blending sessions in a way that you probably don't want.

There are two solutions to this problem. Either you can look for a blender that is more beginner-friendly, or you can adjust to the learning curve, and enjoy more control over your blending than you have ever before experienced.

Naturally, you are going to have to make this decision on your own.
Conclusion:
There is no question that the Vitamix Professional Series 200 is a good blender. The power, the settings, the container size, all ensure that it will be a well-received addition to most kitchens.

However, as we have mentioned, the average user may have to play around with it before they get the results that they are looking for.

While it is always nice to have an excuse to play around with a high-performing blender, you may not want to have to do that with a product in this price range.

You will have to decide that for yourself.

Ultimately, our only hope is that we have helped to make your decision about the Vitamix 200 a little bit easier.

Other models, we've reviewed:

Related posts:
---
Featured Image Credit: Amazon