What Cars Have V12 Engines? 10 Car Models
The V12 engine has two banks of six cylinders mounted to the crank. The two banks are well balanced, which means that engine weight can be reduced and power increased. The engine also makes a distinctive noise that has a lot of fans, but the V12 is expensive and complex to build, and V12 engines typically consume a lot of gas.
With the global push to reduce gas consumption, true V12s are becoming increasingly rare, while their cost and complexity mean that they are really only seen in high-end, high-priced, high-powered cars. In particular, Rolls Royce and Aston Martin are responsible for producing these types of engines.

The 10 Car Models That Have V12 Engines
1.

Aston Martin DBS Superleggera/Volante
Aston Martin does still have a few V12s up its sleeves, but the roster has diminished in the past few years with the discontinuation of the Vanquish S and the Rapide S.
If you do want an Aston Martin and you crave 12 cylinders, the hard-topped DBS Superleggera and the soft-top DBS Volante are very good options. The soft-top Volante weighs a little more than the hard top, which means that it is also a little slower, but it is far from sluggish.
---
2.

Aston Martin DB11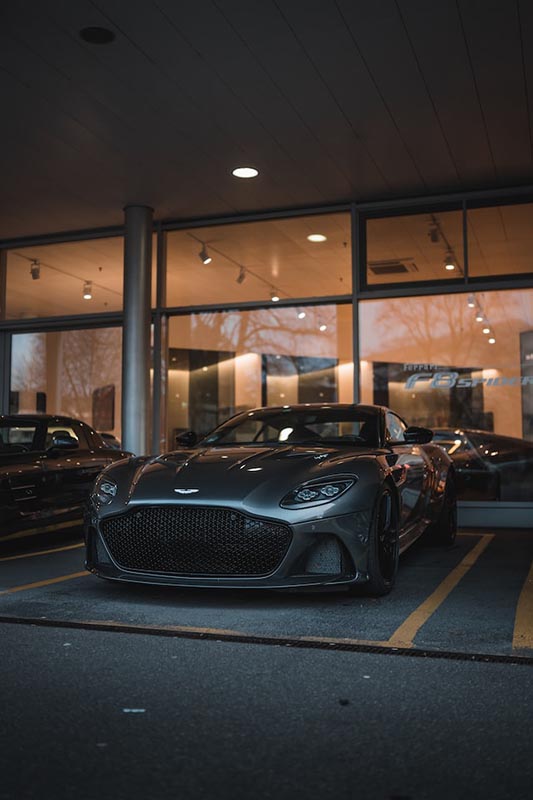 The Aston Martin DB11 uses the same 5.2-liter twin-turbo V12 engine as the Superleggera, and while it might not be as powerful, it still packs a massive 600 horsepower.
Aston Martin does also make the Speedster and Valkyrie, which are both V12 engines. However, these are limited edition models and have sold out, so you won't be able to buy a new one.
---
3.

BMW M760i xDrive
Another sign of the death of the V12 is the BMW M750i xDrive. What is basically BMW's limousine is the last of the company's cars that include a V12 engine, and even this is on its last legs with just a very limited number being produced before the German marque completely turns its back on 12-cylinder engines—apart from its Rolls-Royce engines, of course.
---
4.

Ferrari 812 and 812 GTS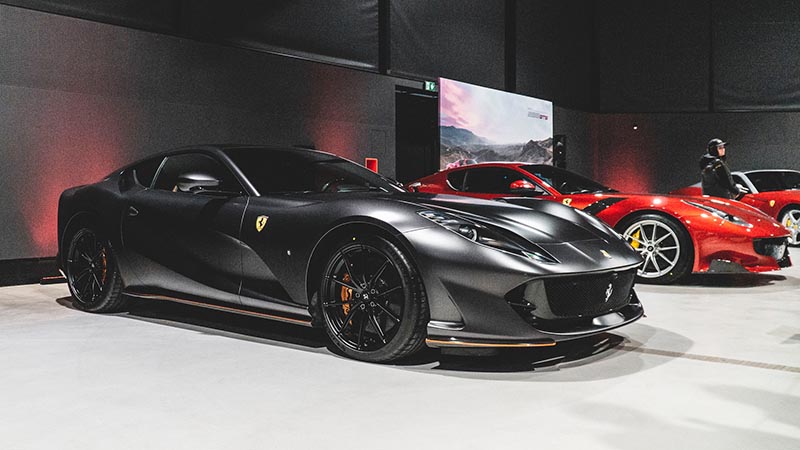 The Ferrari 812 and its open-top variant (the 812 GTS) is a naturally aspirated V12, which means it has no turbocharger to beef up its power. But that certainly doesn't affect the noise it makes. The 812 has previously won the Noise of the Year award, and it is easy to hear why.
Like Aston Martin, Ferrari does make other V12 engines, but they have sold out, so you won't be able to get your hands on one, even if you are one of the privileged few that are allowed to buy a Ferrari in the first place.
---
5.

Lamborghini Aventador S and S Roadster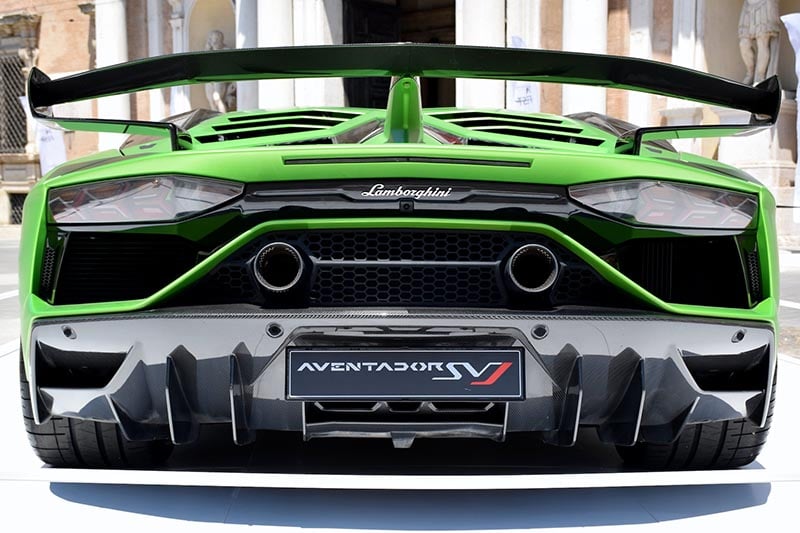 Continuing the list of high-end cars from some of the world's most prestigious car manufacturers is the Lamborghini Aventador S and, of course, the soft top S Roadster. Lamborghini is unapologetic about its love of big engines, massive amounts of power, and somewhat ludicrous doors, and the company's proponents love them for it.
The Aventador S has a naturally aspirated 6.5-liter V12 engine that is fast, furious, and deafeningly loud.
---
6.

Mercedes Maybach S Class
Via its AMG marque, Mercedes once had a good selection of V12 engines. Two banks of six were preferred in the AMG S65, for example, and that was considered a great car. But the only remaining Mercedes that is built with a V12 is the Maybach S Class. The Maybach offers luxury rather than raw power and may eventually lose a few of its cylinders along the way.
---
7.

Rolls-Royce Cullinan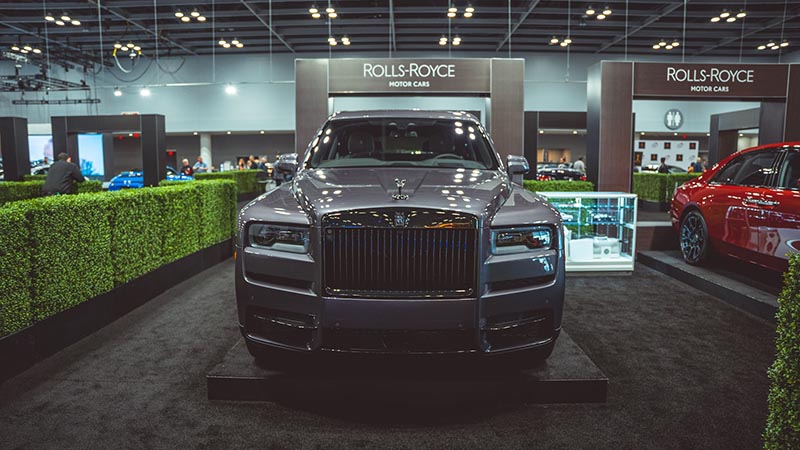 BMW may be bringing its range of BMW-badged V12s to a close, but through its ownership of Rolls-Royce, the company is still producing some hugely powerful monsters.
The Rolls-Royce Cullinan's design isn't to everyone's liking, but this massive 6.75-liter V12 is the only SUV on the list of V12s being made and it offers everything you expect from a Rolls. It is beyond luxurious in the cabin, refined behind the wheel, and costs more than most houses. At nearly 3 tons, it almost weighs as much as one, too.
---
8.

Rolls Royce Phantom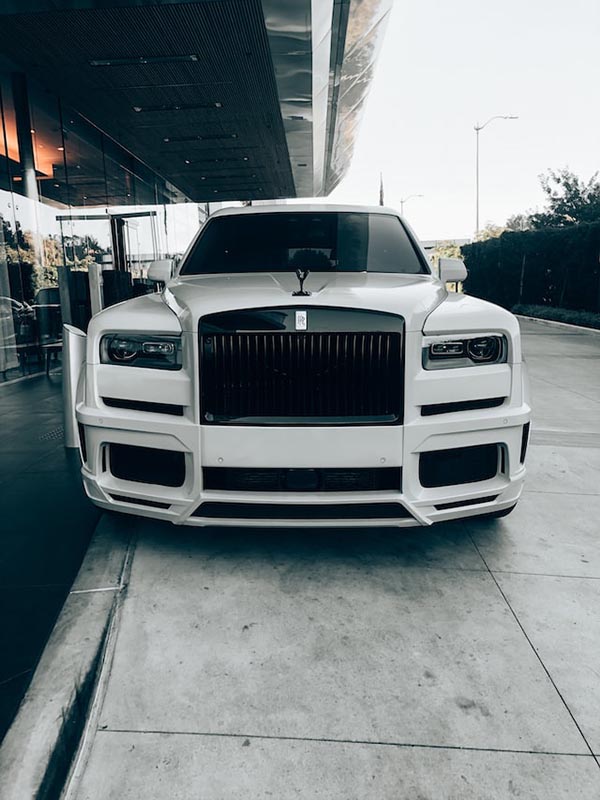 The Rolls Royce Phantom has a 6.7-liter V12, but it uses the V12 design for sleek luxury rather than speed. Honestly, most Phantom buyers aren't buying for power and speed—they are buying something that feels like a five-star hotel, and Rolls Royce doesn't disappoint in this regard.
You should expect to get less than 20 miles to the gallon from this thirsty beast, though.
---
9.

Rolls Royce Ghost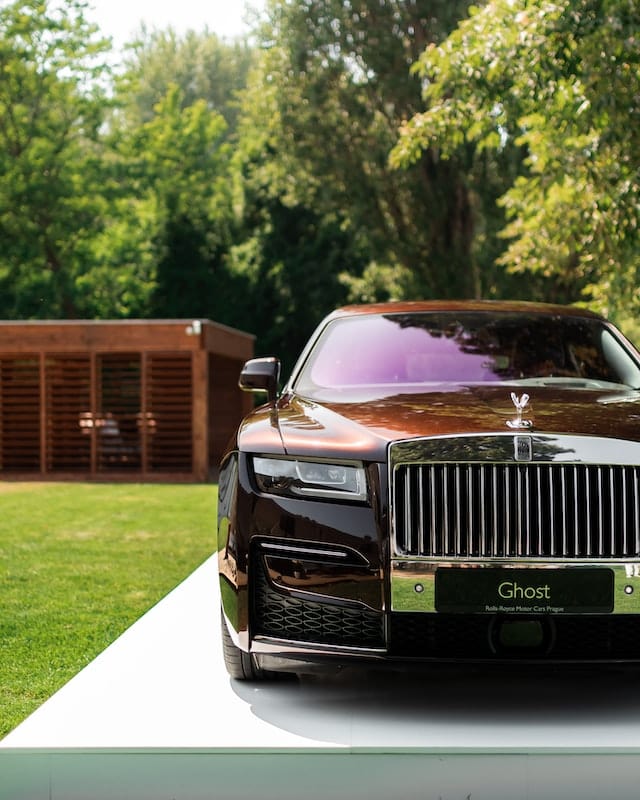 The Rolls Royce Ghost has the honor of being the cheapest Rolls Royce in the luxury car manufacturer's lineup, but it is still beyond most car buyers' means and you will have to part with well over $300,000 to get the "basic" trim.
---
10.

Rolls Royce Wraith/Dawn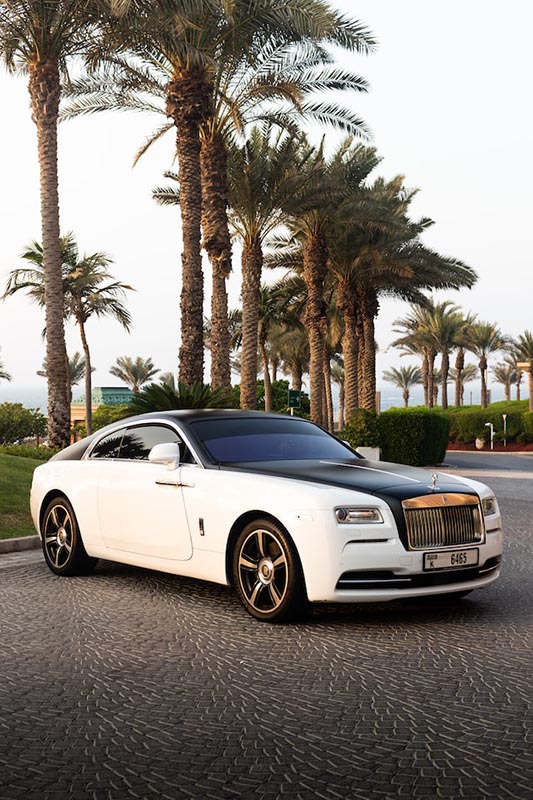 Few people buy a Rolls Royce for pure speed. The weight of the leather in the cabin is enough to add a couple of tenths of a second onto its 0–60 miles per hour time. But buyers that crave the luxury of a Rolls Royce and still want to post impressive times need to look at the Wraith. It can hit 60 miles per hour in 4.4 seconds, which is nothing compared to the likes of Ferrari and Lamborghini but impressive for something with the weight and luxury level of a Rolls.

Conclusion
The list of V12 cars still available today is vanishingly small. Even the BMW is likely to be unavailable by the time you're reading this article, and others on the list will go the same way as the world turns to greener technology and leaner cars.
Aston Martin looks to be holding onto one or two V12 models, Lamborghini is proving stubborn when it comes to trading petrol for electric, although even they have announced an all-electric car will be launched in 2028. And it's difficult to see how Rolls Royce could ever use any engine configuration other than a V12 for their giants, so there are still a few options out there for those that crave 12 cylinders.
But they won't be around forever, and unless you are one of the lucky handful that secured limited edition Aston Martins or Ferraris, the 10 models above are the only options for a V12 monster.
---
Featured Image Credit: Melvin, Unsplash