What is a Casement Window? Types, Advantages, Disadvantages, & FAQ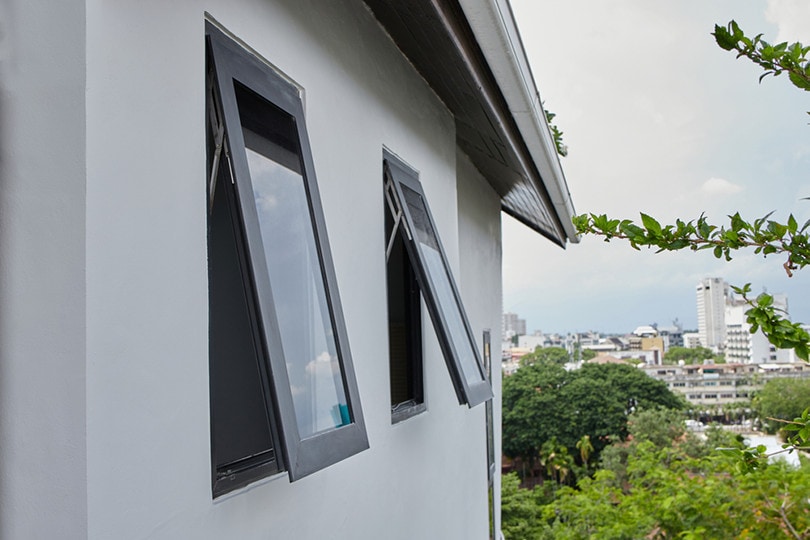 Casement windows are old-school windows with unique mechanics, style, and design. They are easy to clean and maintain, as they can effortlessly open outwards or inwards. What makes these windows special is that they are the only window type that opens fully, which is why they are so easy to maintain.
Casement windows have many benefits and drawbacks, which is why it is essential to read the article below. Making a final purchase has to happen with the most informed decision, and by reading this article, you will hopefully gather all the information you need.
How Does it Work?
Casement windows are older types of windows that are thought to be more energy efficient and functional. They work similarly to the opening mechanism on doors, having one or more hinges. Instead of having a knob, casement windows open with a crank, and most casement windows only open and close using the crank. You can typically open casement windows to the left or right, but they always open outwards.
These windows are the only ones that can open fully, only attached by one thin side. This unique mechanism makes cleaning both sides of the window and all the crevices almost effortless. Some older models of casement windows have a latch that provides you with a motion of pushing the window outwards once it is open.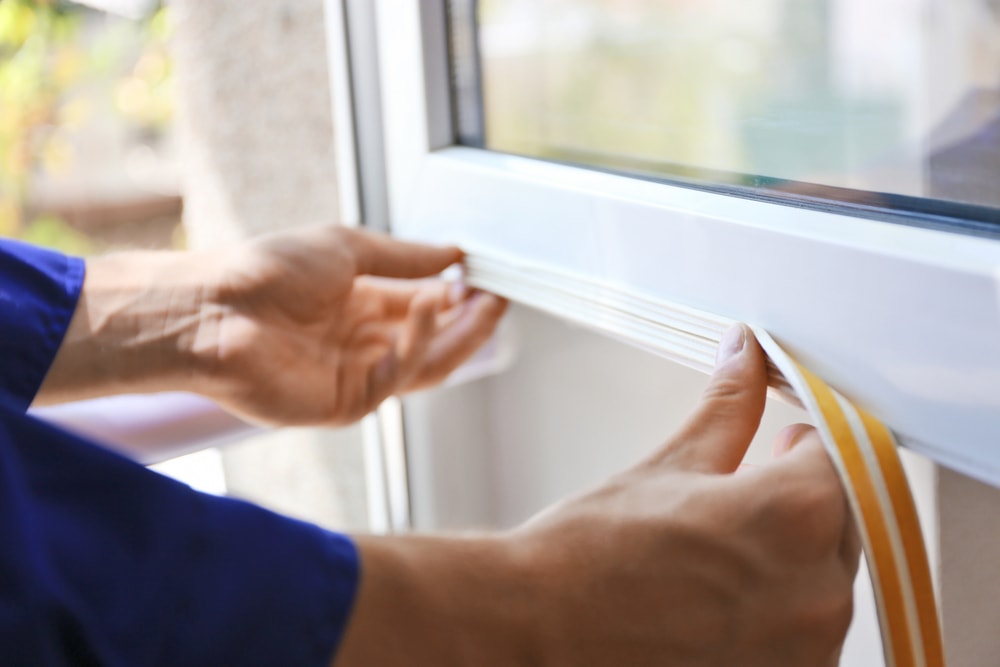 What are the Different Types of Casement Windows?
There are many interesting types of casement windows, and while you may think the differences are insignificant, they are vast, especially the anatomy of each casement window.
Push-Out Casement Window
Push-out casement windows are different from other types of windows in the way they open. Instead of having a crank, these windows open with only a handle. You can swiftly open the window by giving it a gentle push, making it very convenient and easy to maneuver push-out casement windows.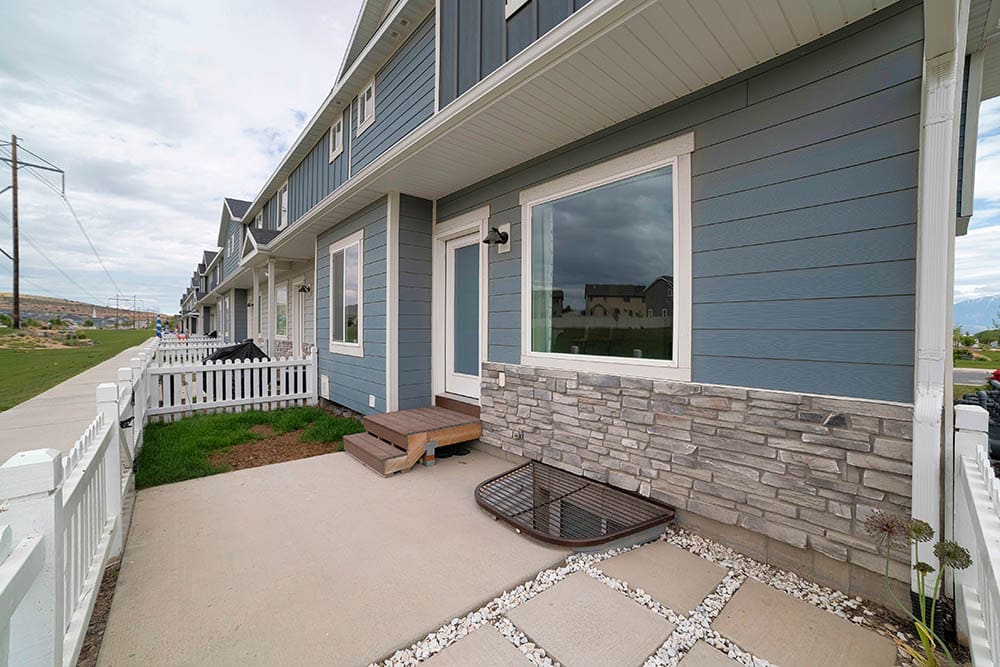 ---
Picture Window with Casement Flankers
Picture windows typically have only aesthetic values. They serve to let as much natural light in, providing a view of the scenery and increasing the overall design quality of your home. Picture windows are best paired with casement windows flanking the sides.
---
Single Frame Casement Windows
Single frame casement windows are the most common window styles of casement windows. They can open inwards and outwards with a high rate of motion. They have the most basic mechanism, and because of their practicality, they are one of homeowners' favorites.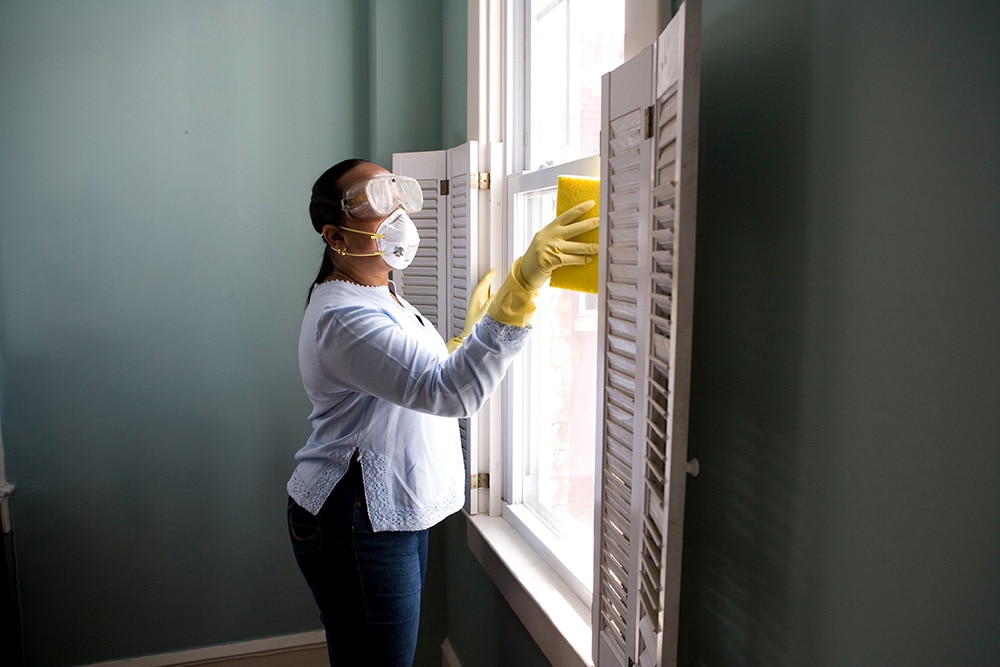 ---
French Casement Windows
French casement windows can have one wing or two wings and open from the center, offering a clear, unobstructed view of the outside. These casement windows usually have one crank or handle, making them effortless to maneuver.
---
Outswing Casement Windows
The most popular kind of windows is outswing casement windows. These windows are hinged at the side and open to the outside, giving you enough room to place things close to the window without disruption.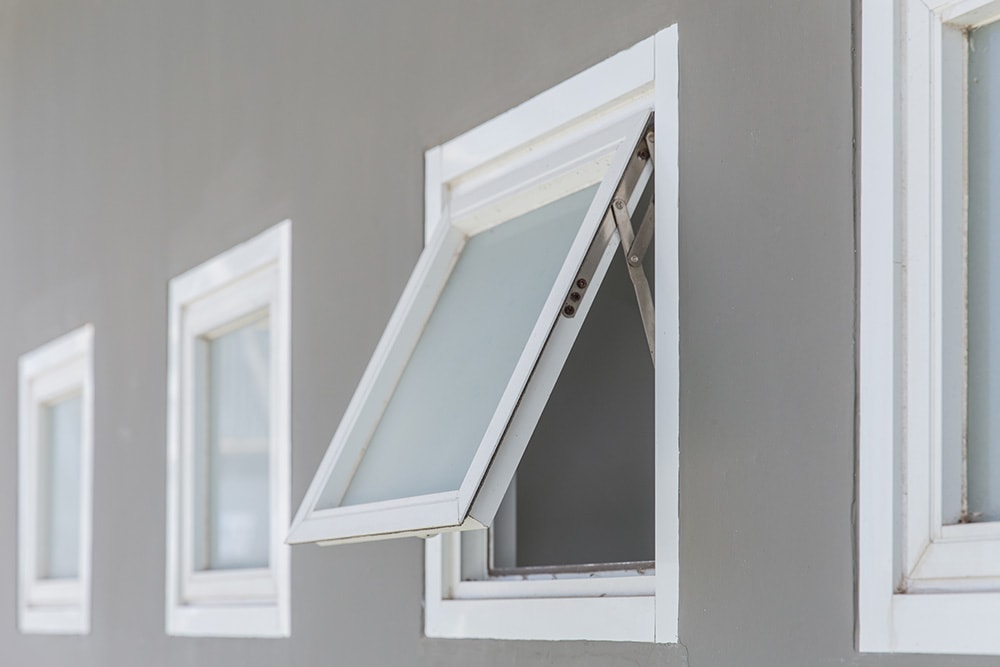 ---
Inswing Casement Windows
Inswing casement windows are ideal for rooms where outswing windows are inconvenient. There might be some physical obstacles on the outside, making inswing casement windows an ideal solution. These windows are extremely easy to use and open—you just turn the handle or the crank and pull the window towards you.

Where is it Used?
Casement windows are usually used in places requiring additional ventilation, such as bathrooms or kitchens and rooms with a lot of humidity. Because of their versatility, casement windows can be applied in many home areas.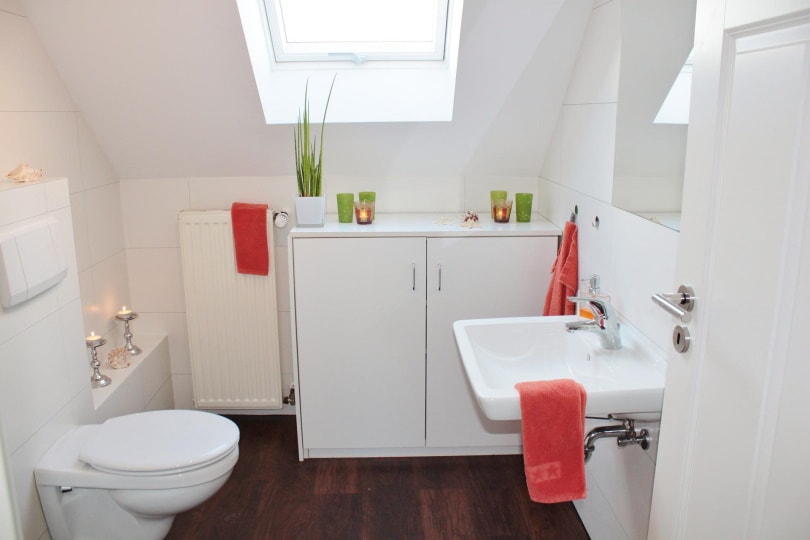 ---
Bathroom
Casement windows are perfect for bathrooms because they are excellent for hard-to-reach spaces. You can add them above your bathtub, next to the shower stall, and add natural light or improve airflow throughout the bathroom. If you want to maintain privacy while adding light simultaneously, you can use frosted glass.
---
Livingroom
Adding casement windows to your living room gives you the potential and space to be creative with shapes and styles. Elegant living rooms are usually characterized by plenty of light achieved by large windows covering vast portions of the wall. You can even cover the entire wall in glass, creating an eccentric, well-lit space.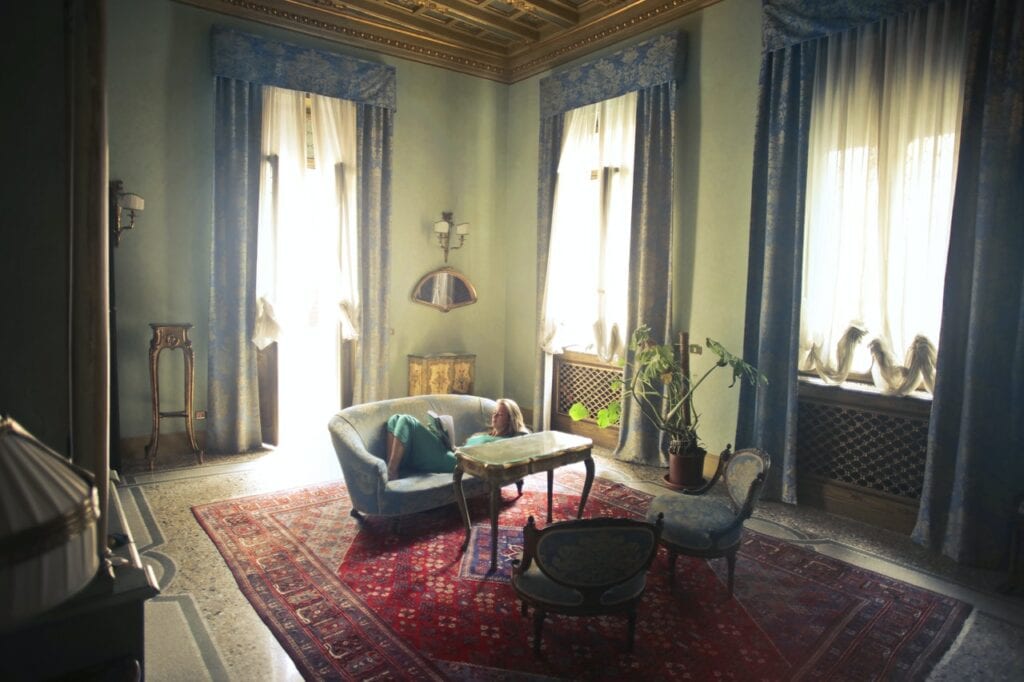 ---
Bedroom
Even though bedrooms are private spaces, you have to let in a lot of natural light to achieve a comfortable and soothing atmosphere. Casement windows, especially double casement windows, are an excellent solution to add above your bed, making every morning more lively and colorful.
---
Kitchen
When designing the kitchen, it is very easy to go from functional and charming to cramped and claustrophobic. This is why adding a casement window to your kitchen is important. There's no better feeling than having a fantastic outside view while doing the dishes. Adding more light with a double casement window will give an illusion of a much larger space.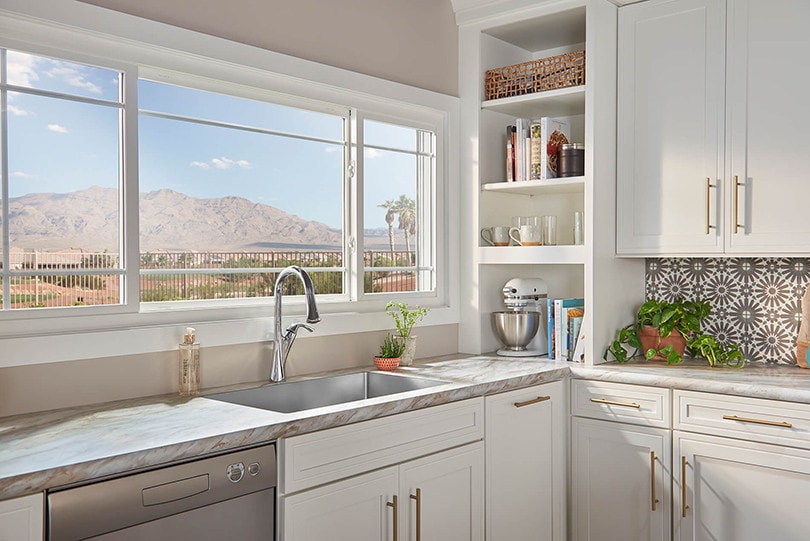 Advantages of Casement Windows
There are many advantages of having casement windows in your home. These windows improve the look of any space, adding ventilation and natural light. Some of the most common benefits that these windows provide are:
Pros
Casement windows open at a 90° angle, making cleaning much easier and faster.
Casement windows offer a clear and unobstructed view of the outside.
These windows are energy-efficient because they have a tighter seal than others.
Casement windows come in many colors, shapes, and materials, which is excellent for incorporating into any interior design.
Since casement windows open from the side, they are great at catching breezes and promoting ventilation throughout the home.
Because the lock on the casement windows is incorporated into the frame, these windows are much more secure and harder to break into.
Disadvantages of Casement Windows
While there are advantages to casement windows, there are some minor downsides to installing casement windows.
Cons
Casement windows can't be too large because of their design. The hinges that hold the window have to be able to support its weight.
Because of the way they're built, they can't support air conditioners.
Tend to be more expensive than other window types.
Hardware on the windows is prone to wear and tear. Latches, hinges, and cranks are prone to rust when exposed to bad weather continuously.

Frequently Asked Questions (FAQs)
What are the most common sizes of casement windows?
The sizes of casement windows available will depend on where you are located, although the standard sizes are 30 x 36 inches and 36 x 42 inches. You can always request a casement window tailored to your preferred size, which may cost you a bit more.
Are casement windows more expensive than double-hung windows?
Because casement windows are made with many working parts and complex mechanical operations, they are more expensive than double-hung windows—sometimes twice as much. Double-hung windows are a very popular choice, with many available manufacturers, making them less expensive.
How long do casement windows last?
The lifespan of casement windows depends mainly on how you care for them. It is vital to buy these windows from a reputable manufacturer and have a professional install them. Once you learn how to maintain casement windows properly, you can expect them to work correctly for over 25 years.
What are common problems with casement windows?
Some of the most common problems casement windows have are build-up in the tracks, leaking, and window sashes not staying in place. All these problems can be reduced with regular maintenance.
Conclusion
After reading about casement windows you can make an informed purchase, choosing the style of a casement window that suits your needs perfectly. These windows have been around for a long time, and that is for a good reason. With many available options, you cannot make the wrong choice as all casement windows are functional, durable, and stylish.
---
Featured Image Credit: Sompetch Khanakornpratip, Shutterstock