What Is a Prefab Home? How Do They Work?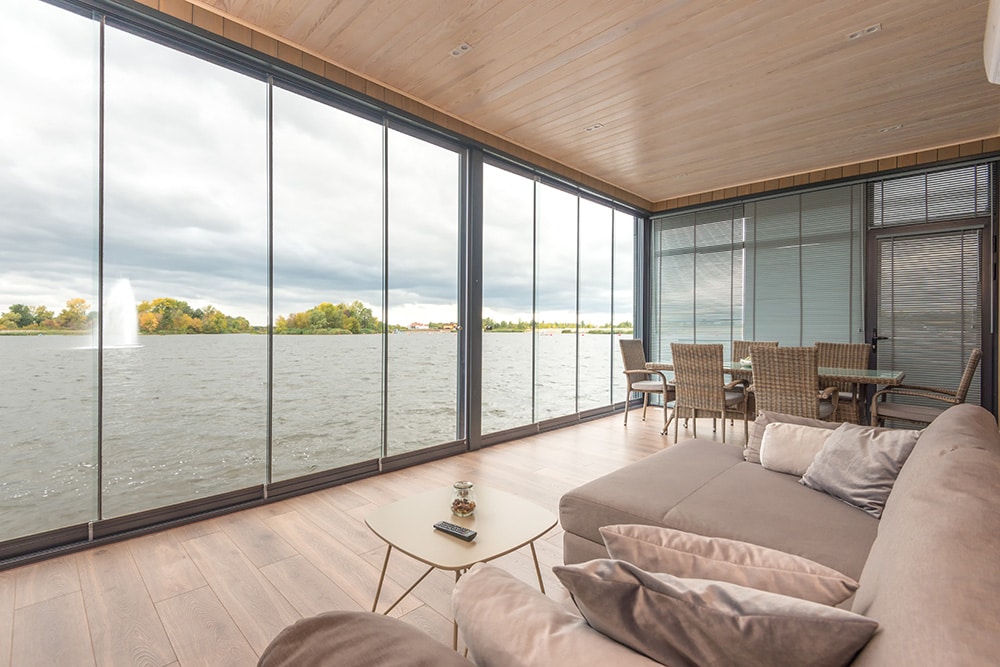 Houses in the United States aren't getting any cheaper; instead, the prices are going up. Sadly, the same can't be said about wages. That's why people are looking for alternatives to stick-built homes. And prefab homes are one of the best options on the market. They are cheap, energy-efficient, can withstand harsh weather conditions, and don't take forever to build.
What is a prefabricated home, though? How exactly is it manufactured? Are there different types of prefab homes available? What are the biggest pros and cons of this dwelling type? We've got it all covered in this article! So, if you're looking to build your own home and want to learn about all the ins and outs of a prefab house, this guide is for you!

How Does It Work?
If there's a house on sale in your area, and you're 100% happy with it, all you have to do is save enough for a down payment and go for it! If not, then you have two options: build it from the ground up or opt for a prefabricated home. This term describes a (relatively) new construction technique that has three huge benefits, including affordability, efficiency, and speed, among other things. Prefab houses can help save $475 on the annual utility bill.
Instead of building the residences on-site brick by brick, most of the work is done at manufacturing factories. The company constructs different parts of the house at an off-site facility and then transports them to your property. There, the workers put the whole thing together, much like a LEGO house. Now, since prefabricated homes are built inside enclosed spaces, they're immune to rain, snow, winds, and temperature extremes. As a result, you won't have to deal with delays or sudden price spikes.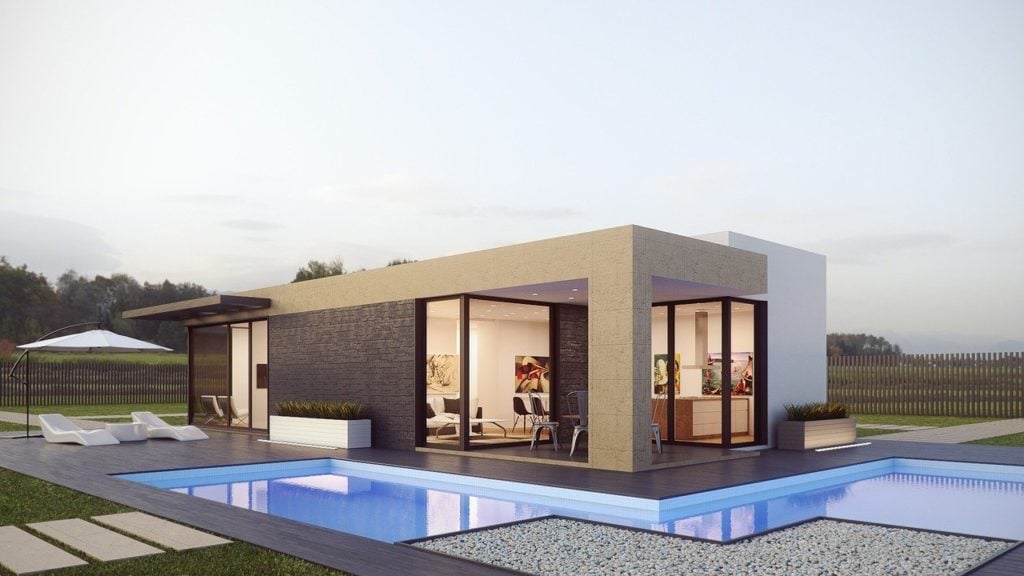 How Can You Buy a Prefab Home?
There's nothing hard about this. It all comes down to finding a trusted manufacturer in your area and making an order. You can do that by paying the factory a visit. There, you'll be able to check out all the available designs, talk about the process involved with the purchase, and more. Or, better yet, visit their website and scroll through layouts, floor plans, and sizes, along with the materials, finishes, and custom features at the comfort of sitting in your cozy chair or couch.
This can take time, though, especially if it's your first time trying to invest in a prefabricated home. So, you might want to reach out to a realtor for help. The benefits of this approach are obvious: they'll show you all the available options in the area, not just the ones from a single company/contractor. You will, of course, have to pay the housing expert, but by helping you find the best deal on a prefabricated house, they will "earn their keep".
What Are the Different Types of Prefab Homes?
When navigating through various housing options, people usually look at on-site and prefab houses. However, even if you're already leaning towards prefabricated homes, you still have to choose between four different types. These include manufactured, modular, panelized, and pre-cut/ homes. Here's a quick breakdown of what they have to offer:
1.

Manufactured Home
Known as mobile homes before 1976, manufactured homes are built with one goal in mind: mobility. When the house is ready, it arrives sitting on top of a frame with wheels and axles. That means you can call a transportation company and have them move the house to a new destination. These residences are built at factories and delivered on trailers; no assembly happens on the site.
On average, manufactured homes are 15–18 inches wide, 76–80 inches long, and 14 inches tall. Now, the biggest advantage of this option over modular and panelized houses is that you don't have to own the land: you can go straight to a mobile parking area and live there for as long as you want. On the downside, manufactured homes do lose their value over time, even though they are considered personal property.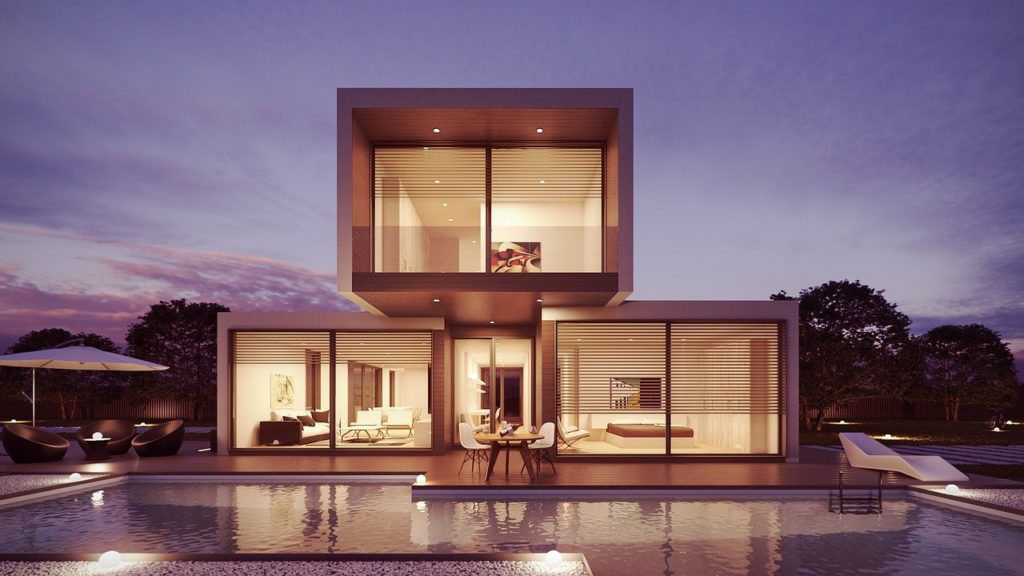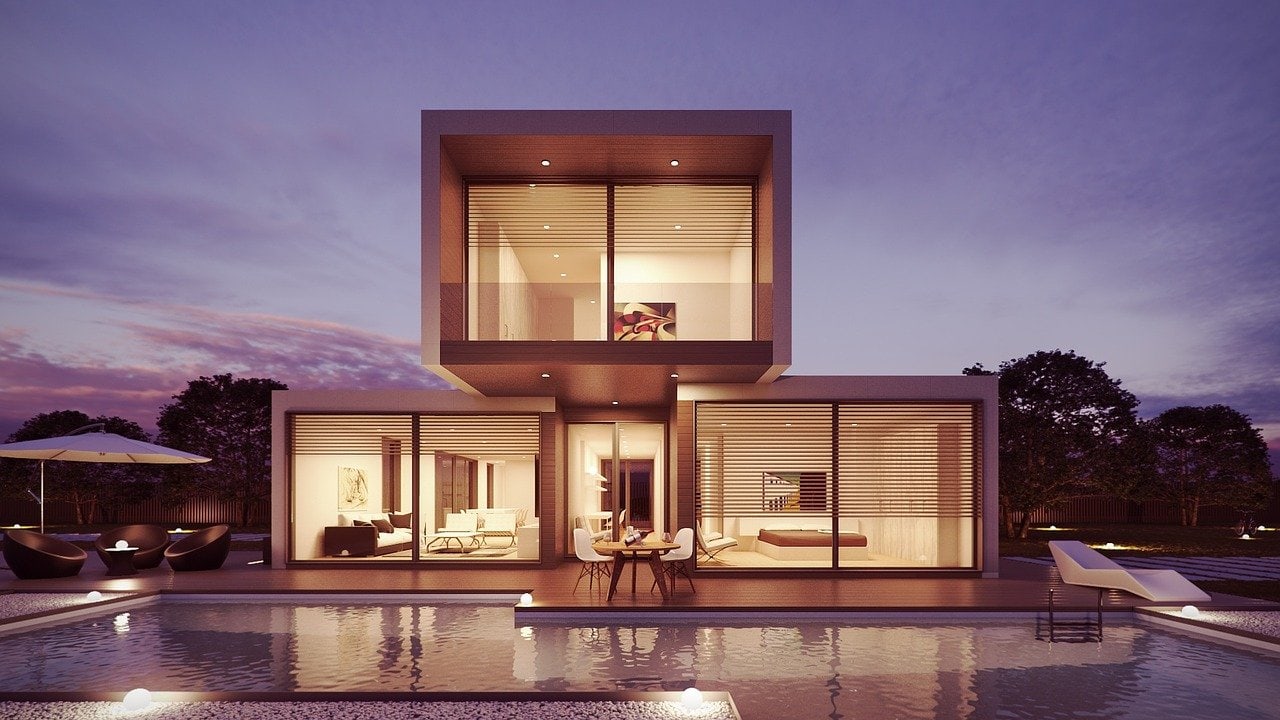 ---
2.

Modular Home
As the name suggests, modular homes consist of modules that are put together on your property. They require a permanent foundation, though: you won't be able to move the house once it's in place. It won't be cheap, either. On the bright side, these dwellings come fully stacked with electrical, plumbing, and more. In the eyes of the law, a modular home is the same as an on-site house. The US government doesn't classify it as private property, however.
---
3.

Panelized Home
If you're trying to save every single buck, go with a panelized home. With it, you'll only get the bare minimum. The company won't take care of the plumbing, wires, or any extras, and that's why this is the cheapest offer on the table. But, do keep in mind that most manufacturers offer discounts on full-scale projects that include utilities and exterior work. So, while panelized homes are cheaper at first, in the long run, you will end up paying more.
---
4.

Pre-Cut/Kit Home
In many ways, pre-cut and panelized homes are similar, but they're not the same thing. The key difference between these two units is that with a pre-cut home, you have the option of asking the company to send you instructions and all the necessary parts for manual assembly. Or, you can hire a contractor and ask them to put the home together. This will take more time and extra work to build, but kit homes are even cheaper than panelized ones.

Where Is It Used?
In the US, 22 million people live in manufactured homes. Next, 10% of all newly-built single-family residences are prefabricated. Currently, there are 32 corporations with 129 facilities in the States involved in building manufactured houses. Back in 2019, they constructed 94,000 homes. According to the Manufactured Housing Institute, these dwellings are two times more affordable than site-built homes ($55 per square foot versus $114, respectively).
And, 71% of responders name low prices as the #1 reason for picking prefabricated homes over stick-built dwellings. On average, it costs US citizens $78,000 to build a manufactured house. And one last thing: almost 40% of those homes go straight to communities/parks where homeowners pay $300 per month for lot rent. Again, manufactured homes are a great option for people that want to sell their old homes (along with the property) yet don't want to be forced into buying new land.
Prefabricated Houses: How Big Is the Market?
Prefab house manufacturing is a $9.1 billion industry. The market has been growing steadily since 2012, going from $6.5 billion to where it's at right now. And, although 2022 isn't as big as 2021 ($11 billion), the numbers are still quite impressive. The COVID-19 pandemic gave prefab homes a nice boost, mainly because it was much easier for the government to control homes built at facilities compared to on-site construction projects.
Speaking of the government, back in May 2022, the current administration updated the US energy efficiency standards. The goal was to help owners of prefabricated houses save $10 billion over the next three decades on utility bills and reduce gas emissions, ensuring an eco-friendly, efficient, and affordable future for the country.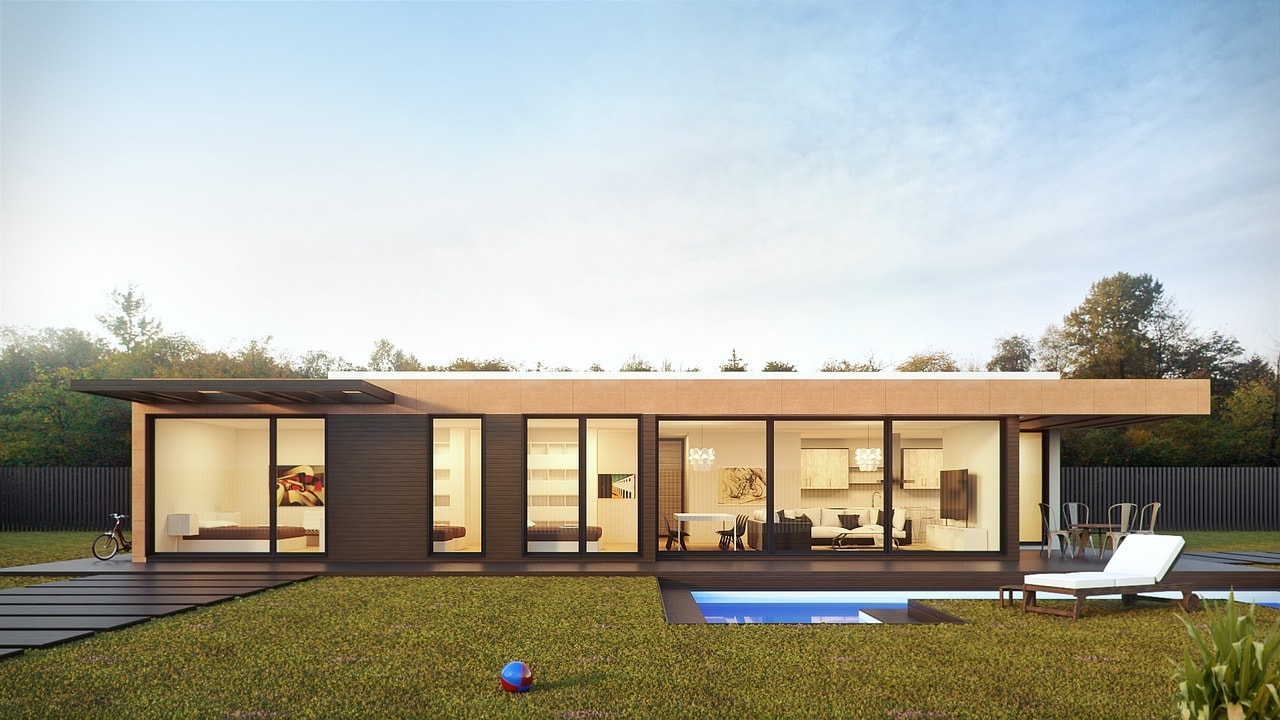 Advantages of Prefab Homes
Advantages of Prefab Homes
Cheaper than stick-built houses. If a stick-built home is a bit too expensive for you at the moment, go with a prefab home. To build such a home, the manufacturer won't have to hire as many construction workers. Cooling and heating will be cheaper, too. More importantly, since prefabs are mass-produced, that allows the manufacturer to get materials for cheap by buying them in bulk. We're talking about a 20–30% difference!
Take very little time to construct. Not only does building a prefab home require a smaller number of laborers, but it also takes less time (thanks to a streamlined process). On average, construction facilities can get it done in 4–6 months. If you're opting for a custom design, expect the process to take a bit longer (an extra month or two).
Market-leading energy efficiency. Arguably, this is the biggest pro of prefabricated houses. Thanks to the premium-quality windows and tight seams, they have much lower energy bills compared to what most Americans have to pay in site-built homes. Prefab buildings are also eco-friendly (up to 50% less waste at the factories).
Strong against natural disasters. The sturdy seams that keep a prefab home together make it highly resistant to floods, hurricanes, and even earthquakes. So, if you're worried about natural disasters ruining your brand-new home, with a prefabricated dwelling, the chances of that will be relatively low.
Disadvantages of Prefab Homes
You'll need to own land to build it. Unfortunately, only manufactured homes are legally allowed in mobile home parks. To buy/build a modular, panelized, or pre-cut prefab home, you have to own the land. In addition, acquiring a building permit for such a dwelling can take time and money. On the bright side, most facilities that sell prefab homes can help with that.
Utilities tend to be a challenge to hook up. If the construction site on your property is uneven, level it before the home arrives. Next, lay the foundation for it. Connecting a prefab home to a local water supplier and electricity provider is no small task, either. But, again, for the right price, the company will gladly take care of all that.
Up-front payments are a must. In the States, ordering a prefabricated house is only an option if you have the means of paying for it in full before the house is built. That doesn't mean you can't get a loan for it, of course. Still, make sure you can, indeed, afford it before you go ahead and sign a contract.
Limited options for customization. Are you a big fan of custom designs? Then a prefab home might not be the best option for you. True, you can choose between different floor plans and whatnot, but for the most part, these homes are very similar to each other and have the same cookie-cutter design.
Frequently Asked Questions (FAQs)
Prefabricated Houses: What Are They Made Of?
These homes aren't any different from stick-built dwellings when it comes to building materials. Concrete, stone, bricks, and wood are the most popular picks here. Wood is the cheapest option because it takes less time and effort to obtain and install it. In 2021, 92% of homes built in the US had wood framing (895K single-family houses were framed in wood vs. 71K in concrete).
This is quite an impressive statistic, especially considering the shortages. But let's not forget that concrete has an extended lifespan. On top of that, it's more resistant to natural disasters and acts of God. Lastly, concrete houses boast a higher resale value, which is also a big pro. Do keep this in mind when choosing between the available materials on a manufacturing facility's website.
What's the Average Lifespan of a Prefab Home?
Good news: most manufactured, modular, and pre-cut homes stand strong for 50 years and can last for up to 100 years or even more. This depends on the area that you live in, how well you take care of the house, and, again, the materials used to build it. For maximum efficiency, opt for a prefabricated home with a steel frame structure instead of a wood frame. The foundation matters as well.
A quick note: before you shake hands with a company that specializes in building prefab houses, ask them about the guarantees they provide. In general, the better the warranty deal, the longer the house will last. In any case, the average lifespan of these homes is similar to that of site-built residences, thanks to strict building codes.
How Long Does It Take to Build a Prefab Home?
This depends on the manufacturing company, the size of the home, and whether it's a custom design or not. On average, prefabricated houses take 16–32 weeks to build, which equals 4–8 months, with most facilities aiming for 3–4 months. To put things into perspective: a site-built home takes a minimum of 8–12 months to build. But, depending on various factors (including the climate), you might have to wait for 1–2 years.
| | |
| --- | --- |
| When to go with prefab homes | When not to go with prefab homes |
| You're on a limited budget | You don't own a piece of land |
| Fast construction is a top priority | It's hard to make upfront payments |
| You put energy efficiency first | You don't want to handle the utilities |
| Natural disasters are a big concern | Customization is important to you |

Conclusion
Just like any other type of dwelling, prefab homes have their advantages and disadvantages. But it's fair to say that the pros strongly outweigh the cons. Steep energy bills are a big challenge for the average American today, which is why energy-efficient houses are getting much-deserved recognition. Affordability and fast construction make them an even more reasonable investment.
On top of that, prefabricated homes are highly resistant to natural disasters. On the downside, you'll have to make upfront payments, take care of the utilities, and own the land. So, don't rush it: take another long and hard look at our arguments for and against "prefabs" to make sure that this is, indeed, what you're looking for. Buying a new home is a big deal!
---
Featured Image Credit: Max Vakhtbovych, Pexels