How to Find a Realtor as a First Time Home Buyer: 3 Crucial Steps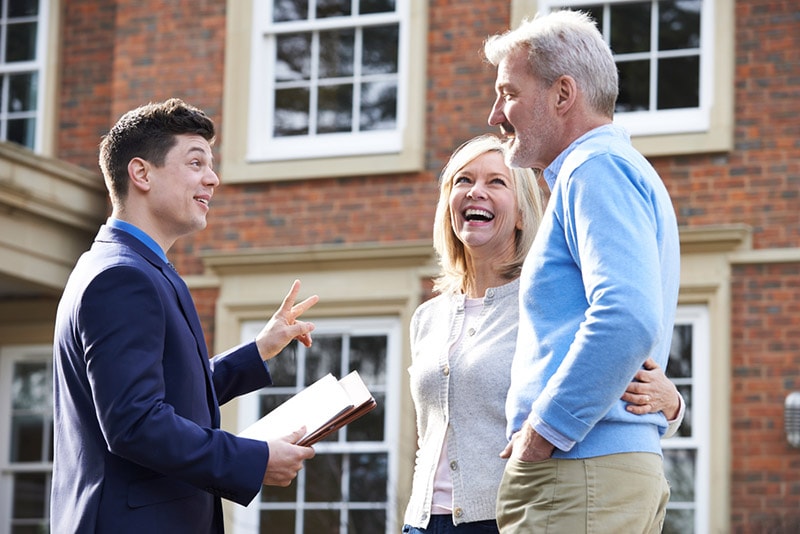 First-time home buyers would be lost without quality Realtors by their side. Critical questions abound throughout the process, and the value of an expert real estate agent's knowledge, perspective, and patience becomes clear when you accept the keys to your new home.
But there's one question you'll have to answer on your own, and unfortunately, it's one of the most challenging: How do you find a Realtor in the first place?
Finding the perfect real estate agent takes time and research but not much effort when you know where and how to look. Make your first purchase a success by following these crucial steps to finding a Realtor as a first-time home buyer.

How to Find a Realtor as a First-Time Home Buyer
Before finding a Realtor, it's critical to know what you're seeking out. A real estate agent is not the same as a Realtor. While a real estate agent is a licensed professional with training and certification to assist with selling and buying a home, a Realtor is also a member of the National Association of Realtors.
Realtors can be indispensable in securing your ideal home. They carry extra credentials and access to resources that make buying and selling easier for everyone involved. Members of the association hold themselves to particular ethical standards and enjoy ongoing education to improve their skills.
Working with a Realtor will help you sidestep many basic administrative mistakes and legal errors that can bog down a sale and make you lose money. And thankfully, there are a lot of agents out there. Over 1.6 million real estate agents are Realtors, and it's as easy as checking out an agent's website or calling them to find out whether they're part of the association.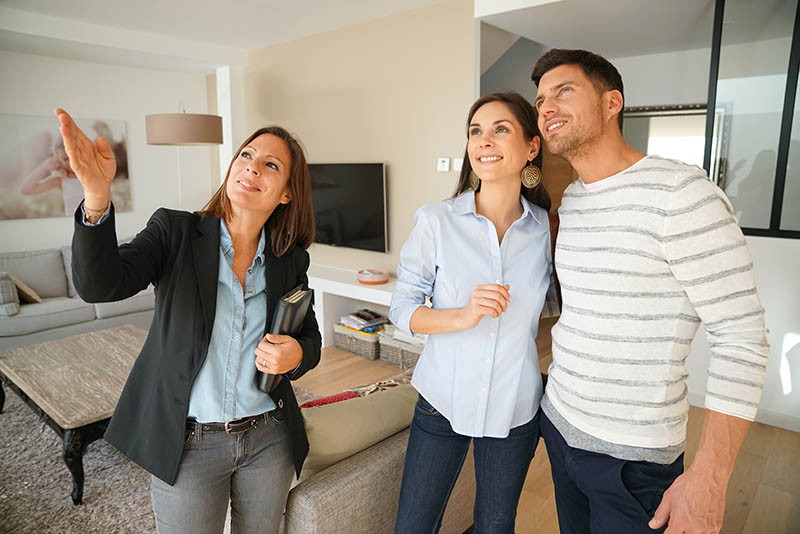 1.

Time Your Outreach
First-time home buyers should wait to get pre-approval from their mortgage lender before contacting a Realtor. Many sellers won't be open to showing their home if you don't have a letter indicating you're a serious buyer. More importantly, knowing the type of loan and the pre-approval amount will ensure your Realtor hits the ground running in the search for fitting homes, saving you time and finding you an ideal match ahead of the competition.
A trusted real estate agent can tell you the best time to buy and guide you through the mortgage lending and pre-approval process if you're uncertain about how to proceed. From FHA loans to down payment assistance programs and grants, first-time home buyers have numerous opportunities to get help with closing costs, down payments, and rates. Asking your Realtor about all potential perks can save you significant money now and over the long term.
Get Pre-Approved Before Finding a Realtor
Do research before picking a lender, but don't feel locked in with the one that gave you a pre-approval. With the pre-approval as a starting point, you can begin looking for Realtors that will match your needs to yield the highest value.
Remember that quality Realtors are busy, and it's best to avoid trying to vet and work with them before getting a pre-approval. You don't want to waste their time if you can't get financing. But once you're pre-approved, they can provide insights into local discounts and other lending options with the most benefits.
Playing it safe, you have 14 days to shop mortgage rates after the first hard inquiry. During this time, any additional credit checks won't count against you. Pre-approvals can take 7–10 days, but some lenders offer them in less than 24 hours. Find out the pre-approval time before applying. Speed up the process by getting your credit information and financial documents, such as bank statements, tax returns, and proof of income, to provide to the lender ahead of time.
---
2.

Locate Realtors in Your Area
There are several ways to find Realtors in your area, but perhaps the best place to start is with the Realtor lookup on Realtor.com.
Other efficient ways to find Realtors include:
Referrals from local friends and family members
Recommendations from your lender
Social media
Find out how well each Realtor knows the area where you plan to buy and if they have experience working with clients like you. Research their websites, read reviews, and ask for references.
Figure out the essential elements of your ideal home. Understanding the factors critical to your purchasing decision will make it easier to build a short list of potential matches.
---
3.

Interview Local Real Estate Agents
Interview at least three Realtors before hiring one. Contact them via social media or email explaining your pre-approval and general housing interests. Ask them to reach out if they feel they are a decent fit for your needs and offer available times to meet or call.
Realtor Interview Questions
After picking viable candidates, perform thorough interviews. Arrive prepared with a complete list of questions, including:
How much experience do you have working with first-time home buyers? How many sales have you overseen in the last year?
How do you supply updates regarding the housing search, negotiation, and closing process?
What is your availability? How quickly can you respond to urgent opportunities and issues?
Do you specialize in the neighborhood where I want to buy?
Are you primarily a buyer's agent? Do you engage in dual agency?
How will you determine the best home to match my needs?
Be honest about checking out multiple Realtors to find a fit. It's common practice, and you will be more respectful of the agent's time if you communicate clearly, especially if you choose someone else.
In general, you want a Realtor with knowledge and experience in successfully closing homes for first-time home buyers in your area. They should be readily available, ideally as a full-time agent, and maintain open, honest, and responsive communication.

Who Pays the Realtor's Commissions?
Traditionally, the real estate commissions come to roughly 5–6%, with half going to the seller's agent and half going to the buyer's agent. The seller typically handles the fees for both agents, often paying them from the sale's profit. But, depending on the market demand, the Realtor's commissions, like many closing costs, are up for negotiation between buyer and seller.
If the buyer is in an aggressive market and needs to stand out, they may agree to pay some or all of the commissions. The seller may also consider the agents' fees and other expenses in the home closing and adjust the sales price accordingly.

Final Thoughts
Realtors are a critical component in the search for your future home. As a legacy and long-term investment, your first house can be one of the most meaningful aspects of your entire life. By extension, your choice of Realtor is critical. Follow these crucial steps, ask questions, be honest and patient, and you'll land the perfect guide for your first home-buying journey.
---
Featured Image Credit: SpeedKingz, Shutterstock