16 Different Types of Floor Tiles (With Pictures)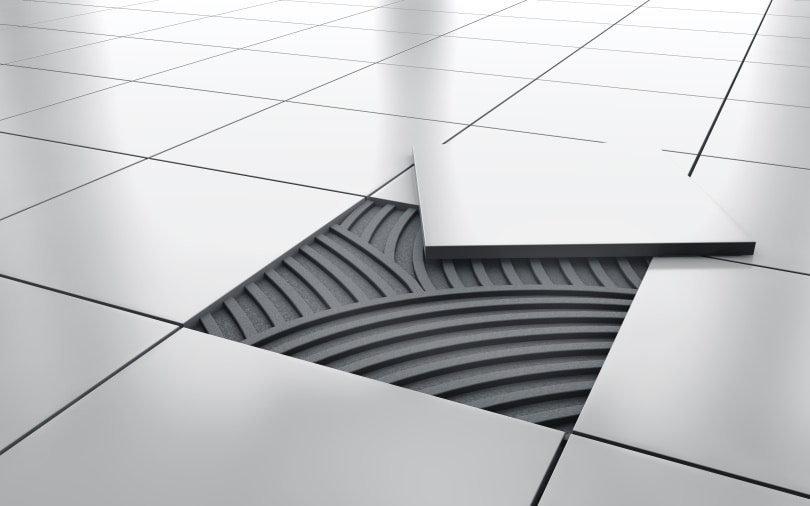 Although it depends on the type and the material, tiles can be durable and attractive, and if one gets damaged, you may be lucky enough that you only need to replace a small section of the floor rather than relaying the whole room. For these reasons, and because you can choose tiles that are resistant to moisture and temperature while also being easy to wipe and clean, tiles are commonly used in areas like the hallway, where they have to withstand muddy and wet feet; kitchens, which can be very damp and humid; and bathrooms, which can end up swimming in water and need regular cleaning.
However, if you've never shopped for floor tiles, you may be surprised at the sheer number of options, from vinyl tiles to glass tiles. Below are 16 of the most common types of tile available for virtually any room of the house.

The 16 Different Types of Floor Tiles
1.

Ceramic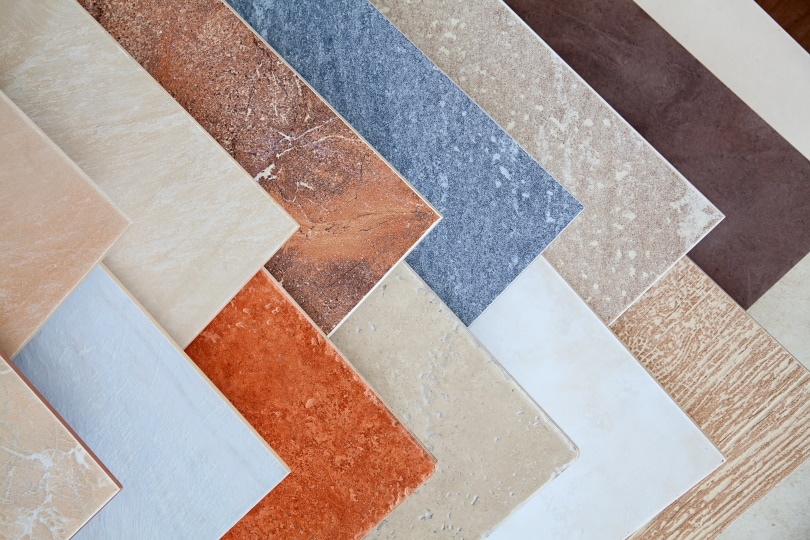 | | |
| --- | --- |
| Cost: | Low/Medium |
| Ease of Installation: | Easy |
Ceramic tiles have virtually everything you need in a floor tile. Simple tiles are inexpensive and easy to install, and their availability and popularity allow you to select from numerous colors and styles. Moreover, they're easy to clean and suitable for kitchens, bathrooms, and hallways. You can purchase glazed tiles for greater protection and a longer lifespan or unglazed for a traditional, rustic charm.
---
2.

Porcelain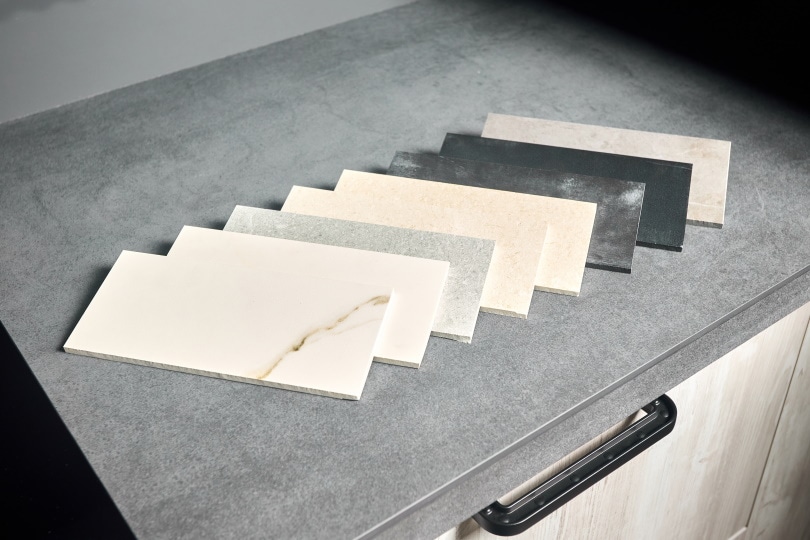 | | |
| --- | --- |
| Cost: | Low/Medium |
| Ease of Installation: | Difficult to DIY |
Porcelain is another trendy material for floor tiles. Unlike ceramic, it looks like natural stone, which makes it a great addition to the kitchen or bathroom floor. It is durable enough and weather resistant enough that it can be installed outside, and you can install it around the doorway inside and outside of your kitchen door.
Porcelain tiles are more difficult to install than ceramic, however, and you may want to consider getting a professional to ensure that the tiles don't break and are correctly installed.
Consult a flooring expert
Find a flooring specialist in your area, and get free, no-commitment estimates for your project.


---
3.

Cement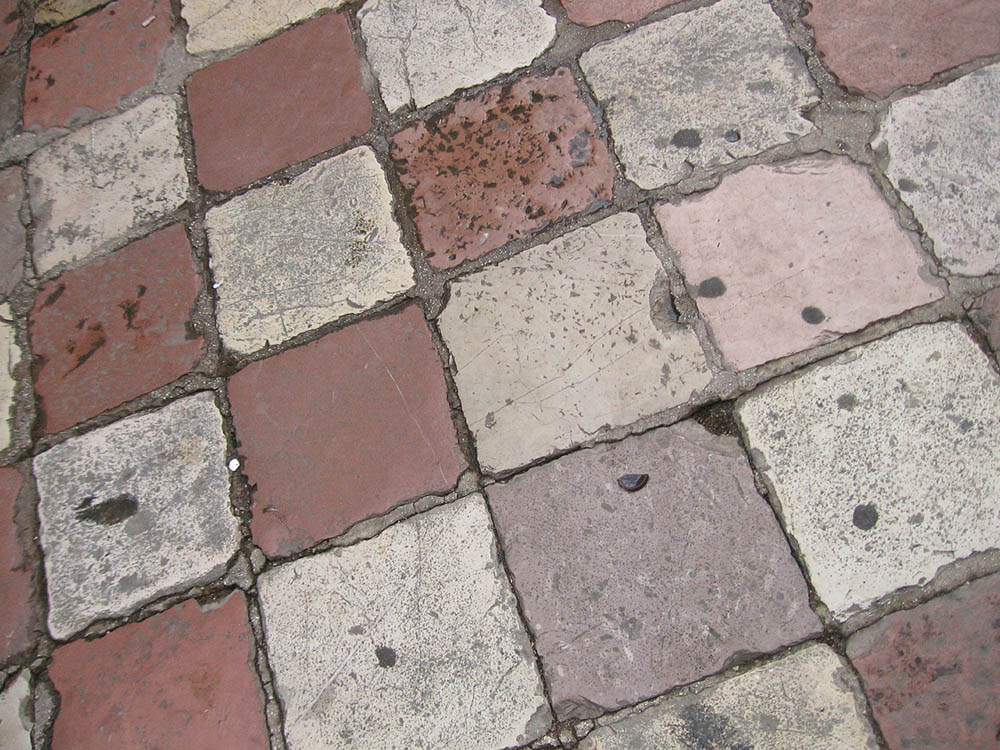 | | |
| --- | --- |
| Cost: | Medium/Expensive |
| Ease of Installation: | Very difficult |
Cement is a well-known construction material. It is durable, and it weathers well, but it is also porous unless treated and prone to mold. Cement tiles are also incredibly difficult to lay, but they can be sanded and retreated if they become damaged, which separates them from porcelain and ceramic tiles, which need replacements.
They come in a surprising range of colors and styles, and because they weather with age, they can look even better several years after installation than when they were first installed.
---
4.

Marble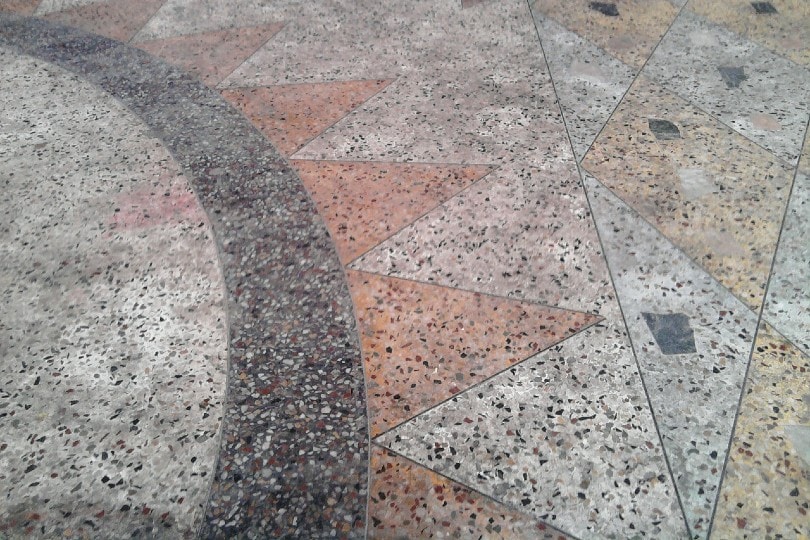 | | |
| --- | --- |
| Cost: | Expensive |
| Ease of Installation: | Difficult |
Marble has been used as a flooring surface for millennia and retains a look and feel of luxury and opulence. There are many patinas and patterns, and tiles come in various sizes and shapes. However, marble is expensive, it does not withstand chips or scratches well, and requires regular maintenance.
Marble worktops have fallen out of favor because of how easily they stain, and that is a problem for floor tiles, too. The marble looks great, but it is expensive, difficult to lay, and requires regular maintenance.
---
5.

Mosaic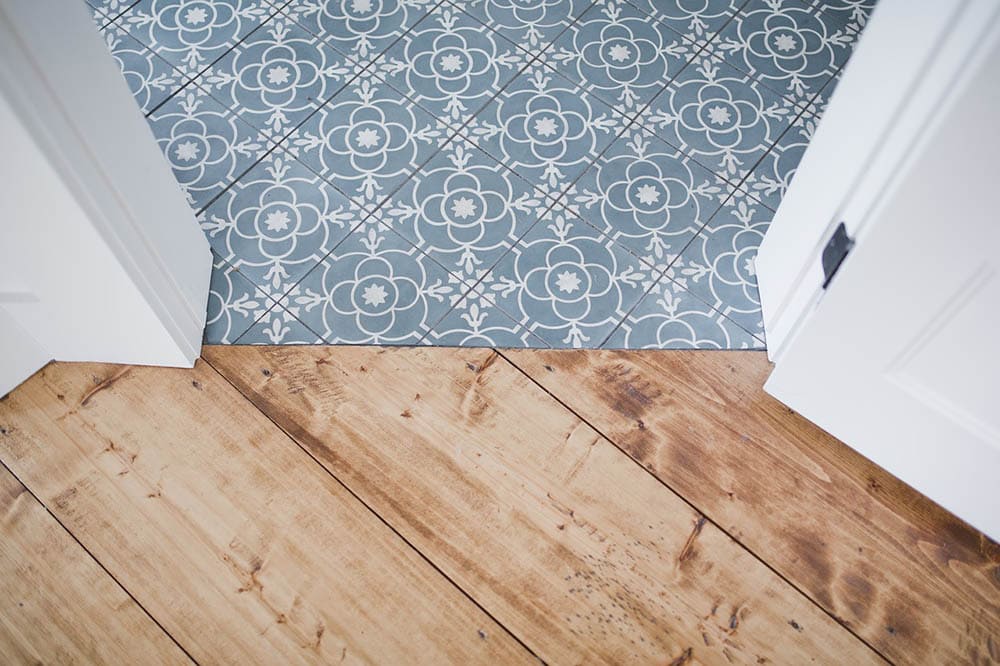 | | |
| --- | --- |
| Cost: | Moderate |
| Ease of Installation: | Moderate |
Mosaic tiles are more of a style than a material. They tend to be ceramic or porcelain, but they vary significantly in their color and design. Some have a very basic, repetitive pattern, while others are used to create non-uniformity in their placement.
Although laying the tiles is easy, depending on the type you choose, you do have to take care to lay them accurately, or the pattern will look haphazard and uncoordinated. Costs vary according to material and style, too, but mosaic tiles can make a real impression and are prevalent in hallways to mark an entrance.
---
6.

Granite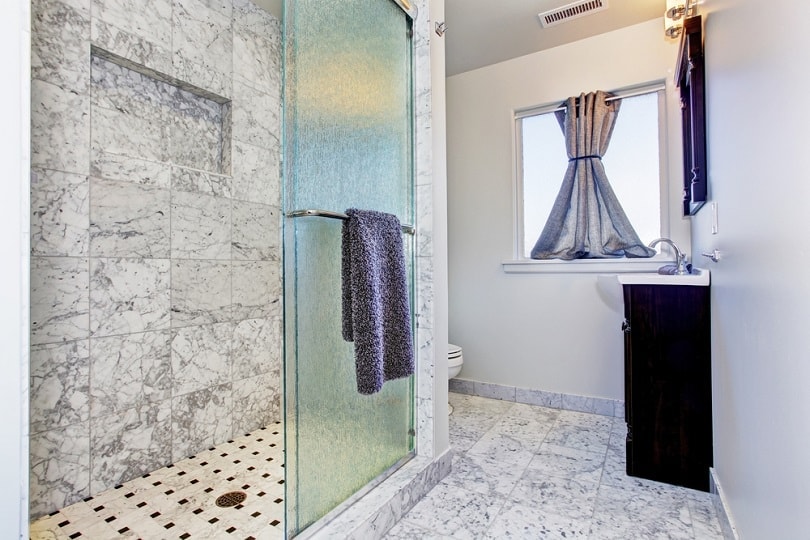 | | |
| --- | --- |
| Cost: | Moderate |
| Ease of Installation: | Difficult |
Granite is a natural stone material, and it was once a very popular alternative to marble because it is less expensive, durable, and not as easy to stain. Laying granite requires a lot of preparation and precision, and it requires sealing and regular resealing, which means that these tiles are not the most convenient option.
---
7.

Limestone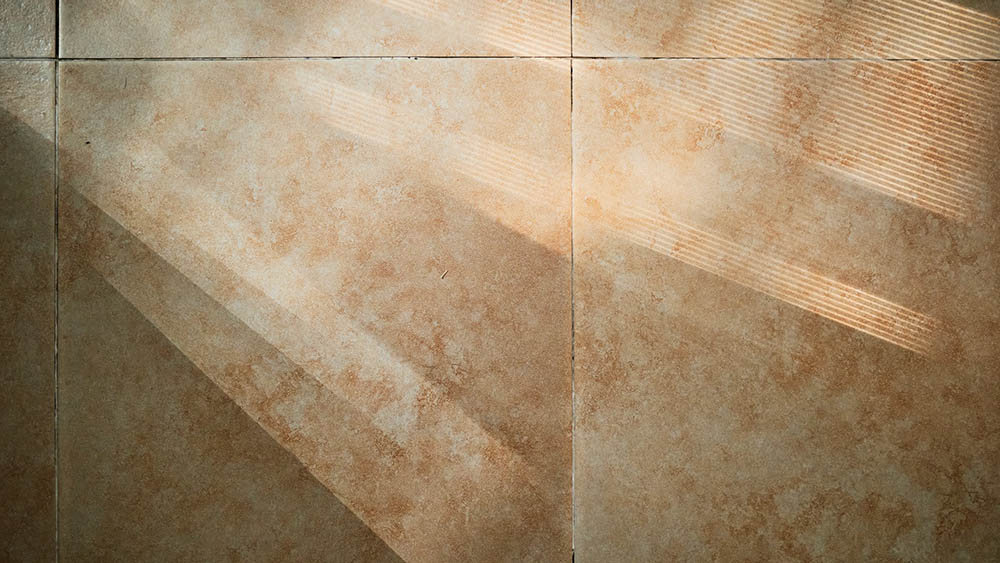 | | |
| --- | --- |
| Cost: | Inexpensive |
| Ease of Installation: | Difficult |
Limestone is another natural stone that can be used to make floor tiles but is too heavy for wall tiles. Its natural appearance, especially when cut into tiles, can give it the appearance of a Victorian cobbled or paved floor, and there are different shades and colors of limestone available.
However, laying the limestone takes patience, ensuring that the flooring is not a trip hazard, and because it is a porous surface, it will need treating and retreating, especially if used in a kitchen or bathroom where it could become very slippery.
---
8.

Travertine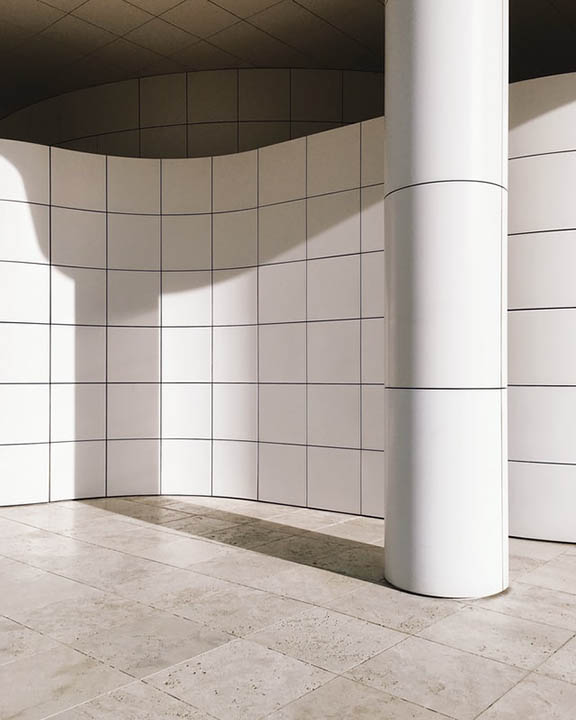 | | |
| --- | --- |
| Cost: | Moderate |
| Ease of Installation: | Difficult |
Travertine is another natural stone, but unlike limestone, which has a gray color, travertine leans towards beige and orange colors, but there are many shades available. It is a pretty soft stone and is porous, so it can suffer from scratches, stains, and other blemishes.
It will need sealing if being used in a damp room like the bathroom, but it can be used to make very attractive-looking, almost Mediterranean flooring. If you don't want to treat and install it in a kitchen, consider using it as a wall tile or near the patio.
---
9.

Quarry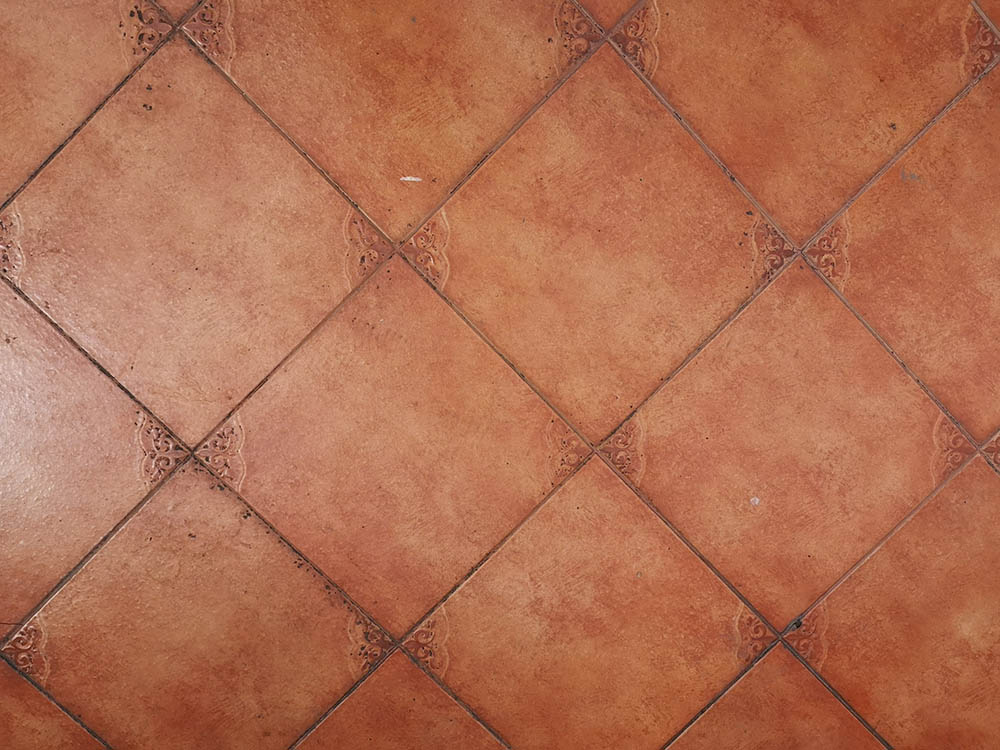 | | |
| --- | --- |
| Cost: | Inexpensive |
| Ease of Installation: | Moderate |
Although the name quarry tile conjures up images of slate or another naturally mined stone, they are actually made using ground minerals, including clay and feldspar. The mixture is then baked at very high temperatures.
The baking process makes the material solid and nonporous, which means that the tiles do not need to be sealed when used as floor tiles. However, quarry tiles do stain easily, so they are best used in hallways. They are slip resistant and look good in the right setting.
---
10.

Wood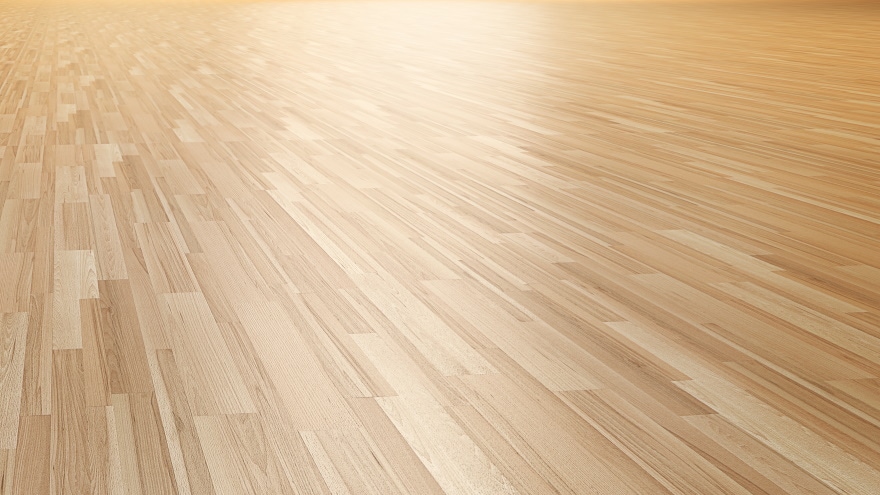 | | |
| --- | --- |
| Cost: | Moderate/Expensive |
| Ease of Installation: | Moderate/Difficult |
Wood tiles, especially the parquet style, were once very popular. They were decorative, looked warm, and the wood was readily available. Over time, however, they have been replaced by other materials and wood tiles are now considered a luxury because of the care and maintenance they require.
The wood needs to be treated and sealed, and the tiles require regular maintenance to ensure they continue to look good. A parquet floor can still look great in an entrance hallway if you have room in your budget for an expensive project.
---
11.

Glass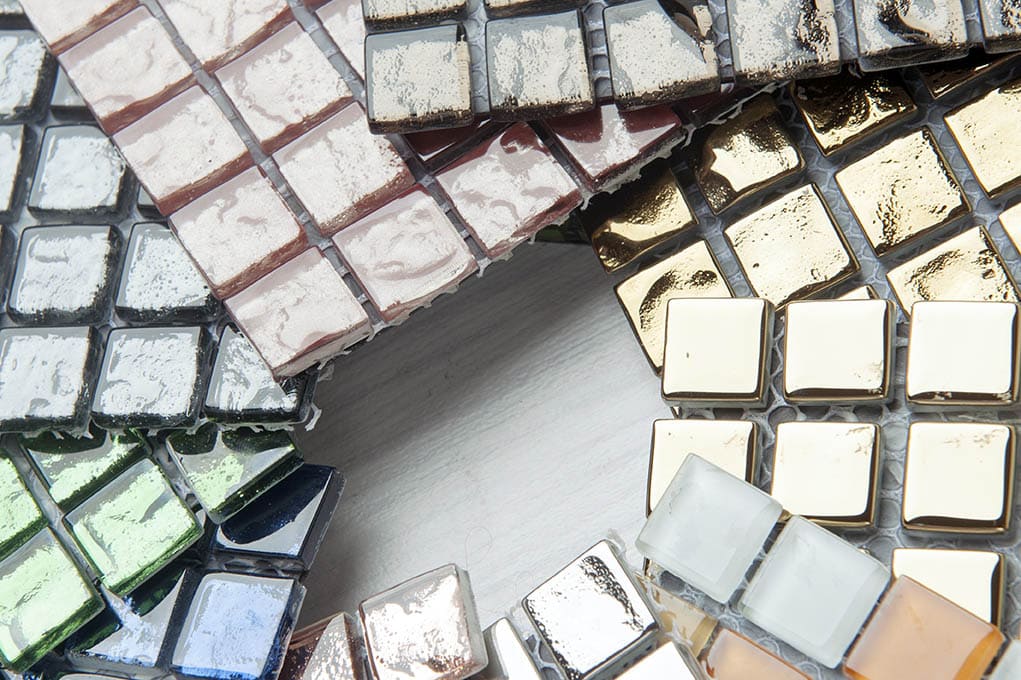 | | |
| --- | --- |
| Cost: | Moderate |
| Ease of Installation: | Difficult |
Glass tiles look pretty, reflect light, and are easy to clean. Even red wine won't leave a stain if cleaned up quickly, which makes glass sound like the ideal material for use in a kitchen. However, glass is also very easy to chip, and it can get scuffed and damaged in other ways.
Therefore, glass tiles are rarely used on floors and are often installed on walls and as splashbacks. The installation can also be tricky because you can see what is behind the glass, so accurate and clean laying is vital.
---
12.

Metal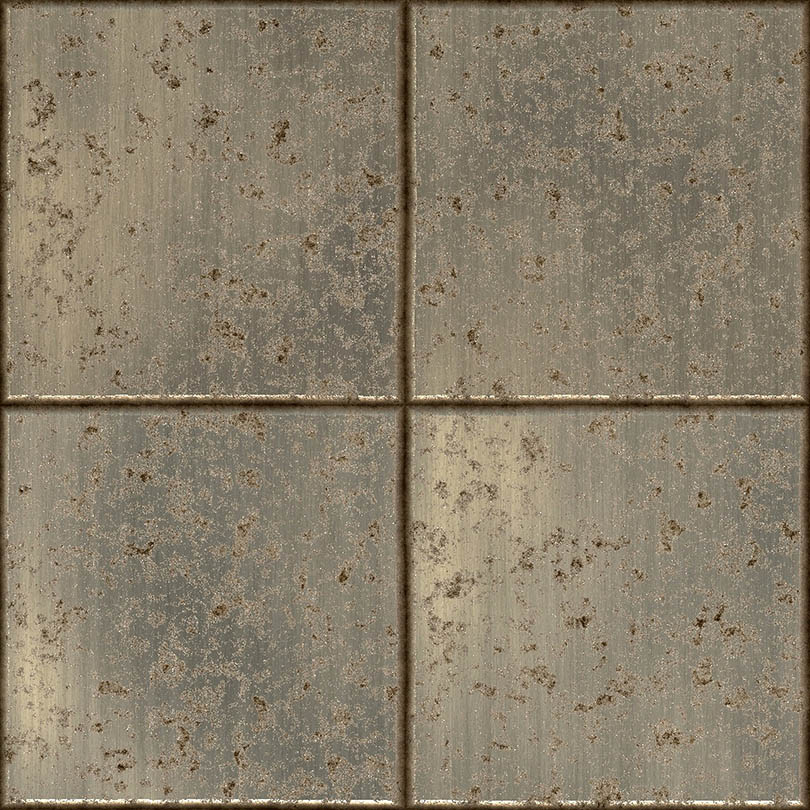 | | |
| --- | --- |
| Cost: | Moderate/Expensive |
| Ease of Installation: | Easy/Moderate |
Metal tiles are rarely used on floors but are commonly found on tables and walls. They are very easily damaged and get scratched as soon as they are installed, but this can enhance the natural appearance of the metal.
Although the tiles, which vary in price according to the metal and the size of the tile, are easy to install, you have to be careful to avoid doing any damage before they're even up on the wall.
---
13.

Resin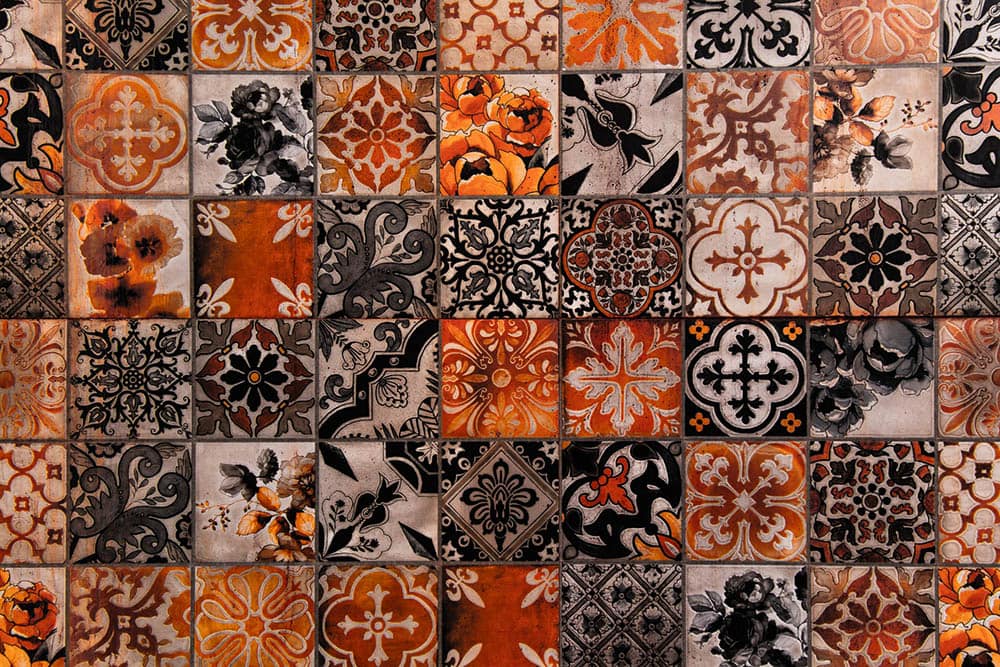 | | |
| --- | --- |
| Cost: | Inexpensive/Moderate |
| Ease of Installation: | Moderate |
Since they're inexpensive and available in various styles, including those that look like metal or other materials, resin tiles are another popular choice, and they can be used as floor tiles, on walls, or for splashbacks. However, the resin can discolor over time, especially when exposed to UV light.
They can also chip easily, so while the installation is a relatively simple process with little to no treatment required, it is made more perilous by how easily they chip. They are a good alternative to metal tiles because they are less expensive, and the home designer can create almost any look.
---
14.

Cork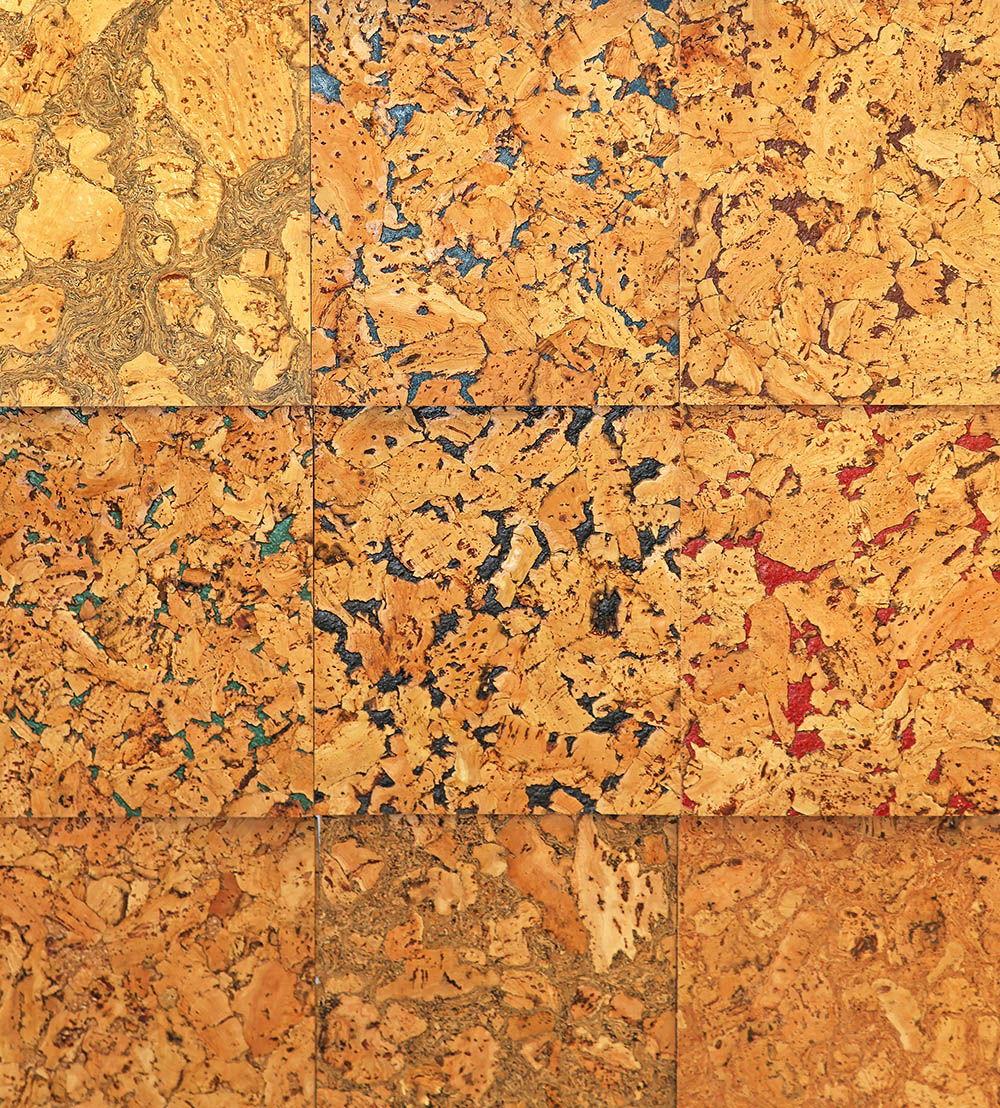 | | |
| --- | --- |
| Cost: | Inexpensive/Moderate |
| Ease of Installation: | Easy |
Cork tiles are somewhat rare, but they are available. They vary in price according to the thickness of the tile and how porous they are. All cork is porous, however, so the tiles will need to be sealed when installed. Even if you buy cork tiles that are already sealed, it will be necessary to reseal the flooring every five years or so.
However, cork is soft underfoot, so is suitable for most floors. It retains heat well and is well suited for those who like to walk barefoot on the ground. This surface may not be best in a hallway because heels can cause damage, especially to cheaper cork tiles. Some cork tiles come with a floating floor system, which makes them very easy to install.
---
15.

Vinyl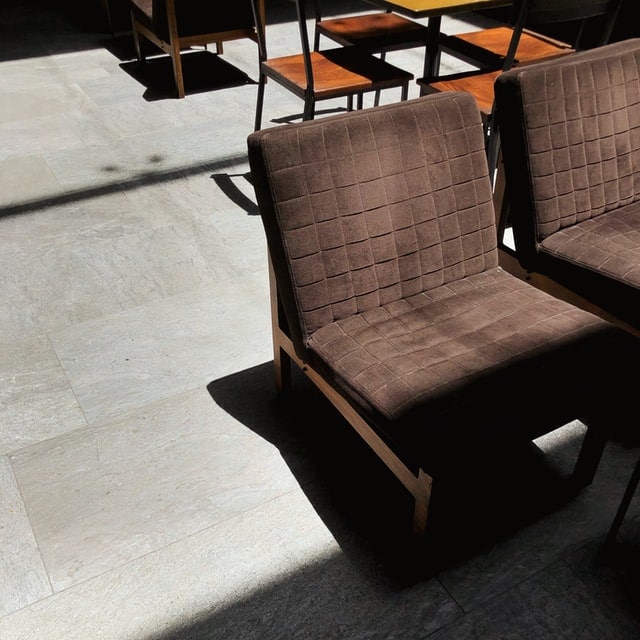 | | |
| --- | --- |
| Cost: | Inexpensive |
| Ease of Installation: | Easy |
Vinyl tiles have a bad reputation, but they come in many shapes, sizes, and styles. They can mimic anything from stone to metal, but you will have to pay more for tiles that resemble the materials. They are easy to install because they typically have an adhesive back, so you can remove the cover and stick them in place.
Vinyl does not need sealing, is resistant to scratching and chipping, and can be cleaned. However, the tiles are very thin, which means that you can feel the hardness of the flooring underneath when walking on them, and cheap vinyl tiles age and wear quickly.
---
16.

Lino (Linoleum)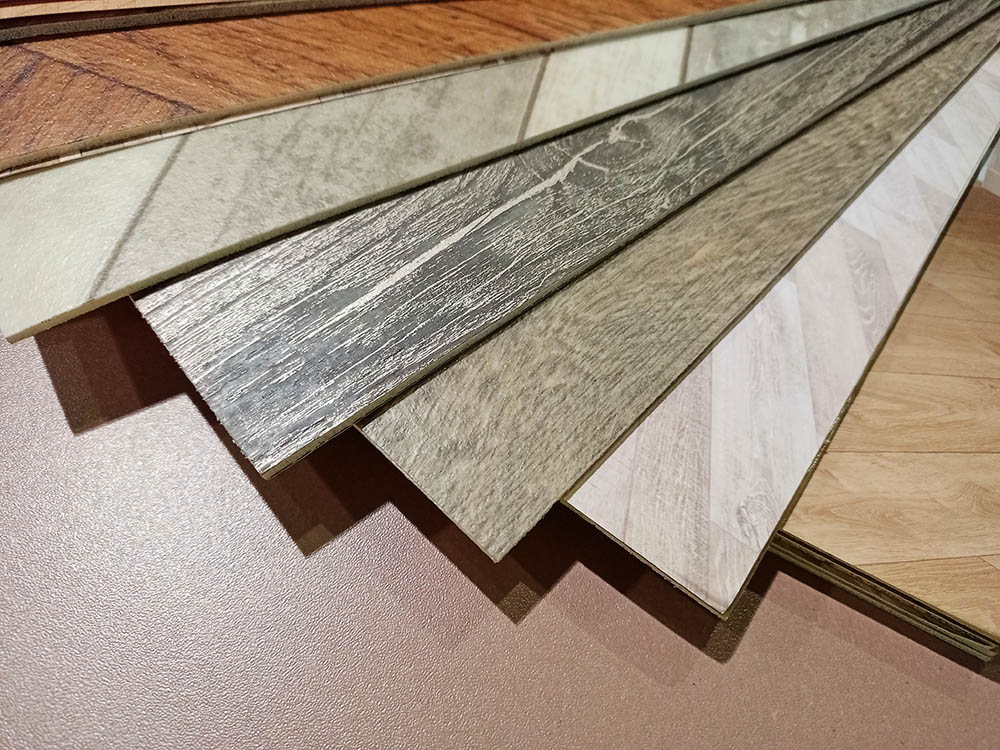 | | |
| --- | --- |
| Cost: | Inexpensive |
| Ease of Installation: | Easy |
Like vinyl tiles, linoleum has a bad reputation and makes most people think of kitchen floors in the 1980s. However, pay a little more than the very lowest price, and you can enjoy lino tiles made from decent quality materials that mimic the appearance of other flooring types.
Lino tiles are as easy to install as vinyl, but because they are thin, they will undulate with the floor underneath, so they are best laid on perfectly flat and smooth surfaces. The tile's size varies, and some 12" tiles can look especially attractive in the kitchen while being easy to clean and maintain.
• See Also: What Is Drainage Tile, & Is It Necessary? What You Need To Know!

Conclusion
Tiles are convenient and easier to fit than, for example, real wooden floors. They come in an array of designs, sizes, and colors, and they are designed to mimic the appearance of natural materials like stone and marble. Above, we have listed 16 of the most common types of floor tiles, but you may find some alternative and even more unique options if you look around.
---
Featured Image Credit: Boris Rabtsevich, Shutterstock