What Is the Best Wood for Cornhole Boards? What You Need To Know!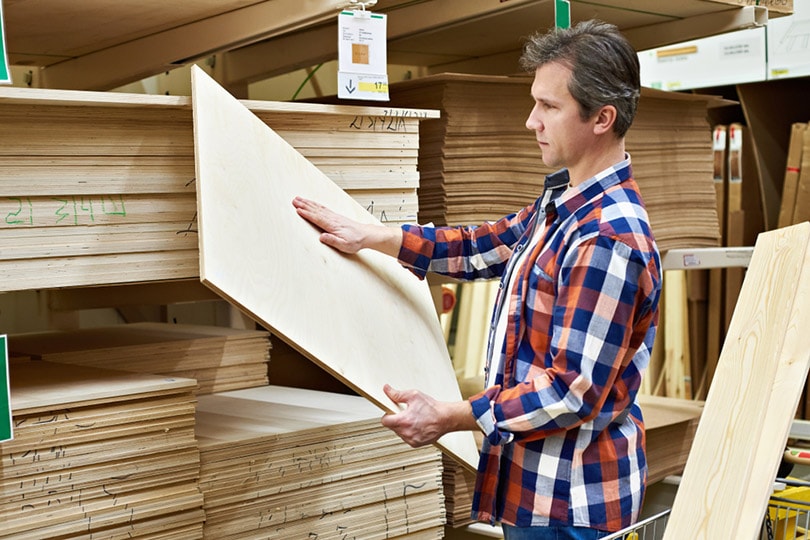 Cornhole is an awesome game in its own right, but even better is having your own custom set. But when you're building your cornhole board, which type of wood should you use? It's an important factor, after all, and not one that you want to get wrong.
That's why we came up with this guide, to help you get everything right the first time. Birch plywood is the wood that you want to use, but you still have more decisions to make. So, keep reading and you'll be building your perfect cornhole set in no time!
Birch Plywood – Best Choice
When you're building a cornhole board, one wood choice stands out from the rest: plywood. Plywood has tons of advantages for cornhole boards, and it's why it's by far the most popular wood choice.
First, plywood is one of the lowest-costing woods that you can use to build your cornhole board. Since it offers the best possible performance, there's no reason to look elsewhere.
Second, plywood is light. Since most people build cornhole boards to take them to cookouts and other events, you don't want a massively heavy board. Plywood is an extremely lightweight wood, which is a huge perk.
Third, plywood is incredibly durable. You'll be hauling the cornhole board around and throwing bean bags at it, so you want something that can handle all that wear and tear without breaking down or losing its luster. Plywood offers just that.
Finally, plywood is super easy to design and work with. You won't have to spend a ton of time trying to manipulate a piece of wood into the shape that you need, and you can paint it and put logos on it with ease.
It takes stains and paints well, and logos really pop on plywood. This gives you the ability to design your cornhole board and get exactly what you want.
Plywood is:
Affordable
Lightweight
Durable
Easy to work with
Ideal Plywood Thickness
Even after you decide on plywood, you still need to decide which type to go with. When you get to the store, chances are that you'll see multiple plywood boards in different thicknesses, so which one do you want?
There are three common choices for thickness, and each has its pros and cons.
The first option is a ½" plywood. This is the lightest-weight option. If you travel frequently and take your boards over long distances, then a ½" plywood is great.
The ½" plywood also has the advantage of being the lowest-priced plywood that you can find at the store. However, some people find that ½" plywood doesn't provide the level of sturdiness that they want out of their cornhole boards. They can feel a bit springy, so if you're into more competitive cornhole games, you might want something thicker.
Another common option is ¾" plywood. This thickness provides the most "authentic" cornhole experience when you're playing. It's extremely sturdy and durable, which is a big deal if your set gets a ton of use.
However, there are two drawbacks of ¾" plywood. First, it's heavy. Using this much extra wood on your cornhole set adds a significant amount of weight, and it can be a pain to move around your set and set it up. Second, ¾" plywood costs more than ½" plywood. It's not an expensive option compared to other wood types, but it's still not the cheapest option in the store.
The final choice that many people go with when constructing a cornhole set is 5/8" plywood. This is an excellent in-between choice. It gives you a sturdy board, though not quite as sturdy as the ¾" option. However, it's also not nearly as heavy, so you're far more likely to pull it out at your next cookout!

Maple – Runner-Up
When it comes to the best and most common wood choice for a cornhole board, plywood wins by a wide margin. However, if you're looking to mix it up a bit, consider maple.
Maple is pricier compared to plywood, but it's a durable and elegant board that can set your cornhole board apart. It plays true during the game, and it's an easy wood to work with. Add in the elegant grain and appearance of maple, and you might wonder why it's not more popular.
The reason is two-fold. First is the price. Maple is far more expensive than plywood. The second issue is the weight. Not only is maple pricey but it's also heavy. Most people prefer the lighter plywood because they have to move the cornhole board around to wherever they're going to play.
Still, maple is beautiful and long-lasting, so if you don't mind the weight and the price, maple is worth considering.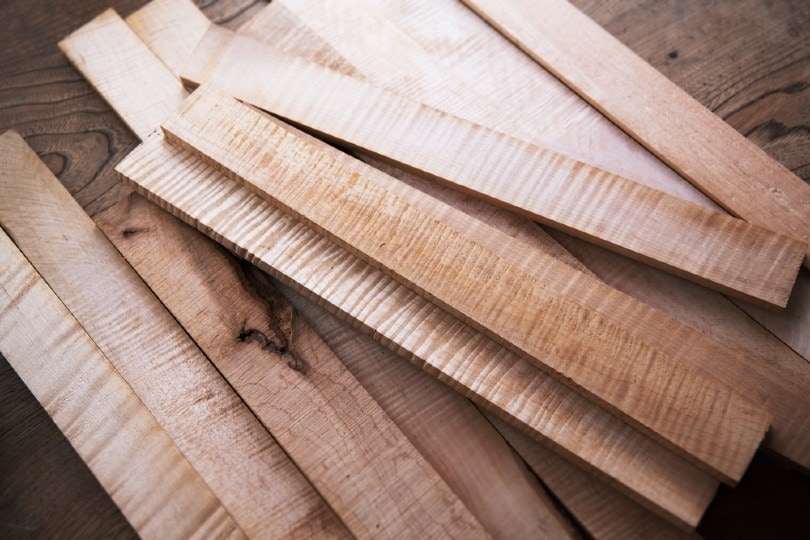 Building the Frame
It's important to note that while plywood is the best wood choice for the cornhole board, when you're building the rest of the set, you want to use something a bit sturdier. We recommend typical 2x4s for the frame, as it provides an outstanding mix of value and performance.
Build the frame of the cornhole board with the 2x4s, then mount the top of the board to the frame. This gives you a sturdy cornhole set that you can move around from location to location with ease, and you don't need to worry about it falling apart while you're playing.
Final Thoughts
There are few things more satisfying than pulling out a cornhole board that you built and designed yourself. Now that you know all about the right wood for the job, you can get right into the construction process with hard work, determination, and the right tools and finish with a top-notch board!
---
Featured Image Credit: Sergey Ryzhov, Shutterstock