When was Toyota Founded? History & Origins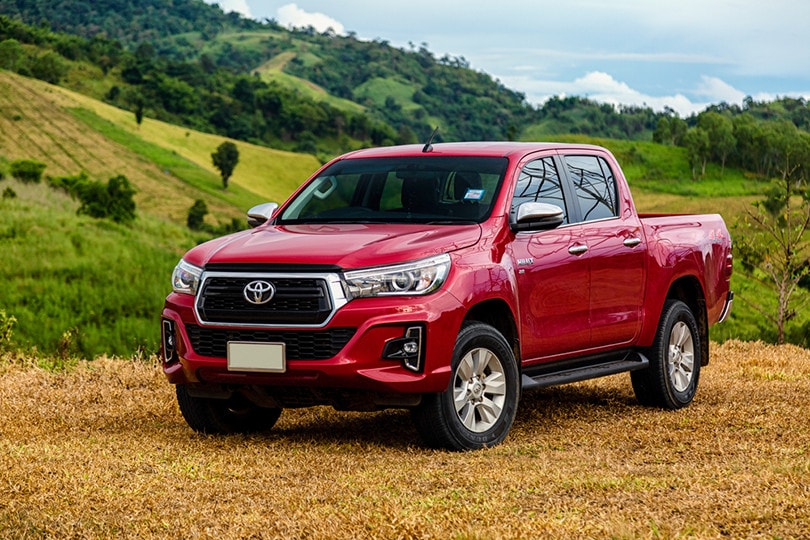 Toyota has established itself as one of the world's leaders in automotive manufacturing. This is the culmination of nearly 100 years of being in business. Kiichiro Toyoda incorporated the company on August 28, 1937, under the name Toyota Motor Company Ltd.
This wasn't the beginning of the company, though. The inventing and development of Toyota products began with Kiichiro's father, Sakichi Toyoda, in 1924—and it wasn't even an automobile!
Keep reading as we discuss some of the major milestones in Toyota's history from its earliest years in the 1920s up until now.

1920s to 1930s
In 1924, the Model G Automatic Loom was created by Sakichi. It was revolutionary because it was built on the principle of "jidoka," which means a machine that stops itself if there's a problem. The patent for this loom was then sold to a British Company in 1929.
Sakichi's son enters the picture at this point. And in 1933, the company established an automotive division within Toyoda Automatic Loom Works. Then only one year later, their first Toyota Type A engine was built. A few months later, their first sedan, the A1, was built.
After this, the steady development of new products continued. This led to the Toyota Motor Company we know today being incorporated in 1937.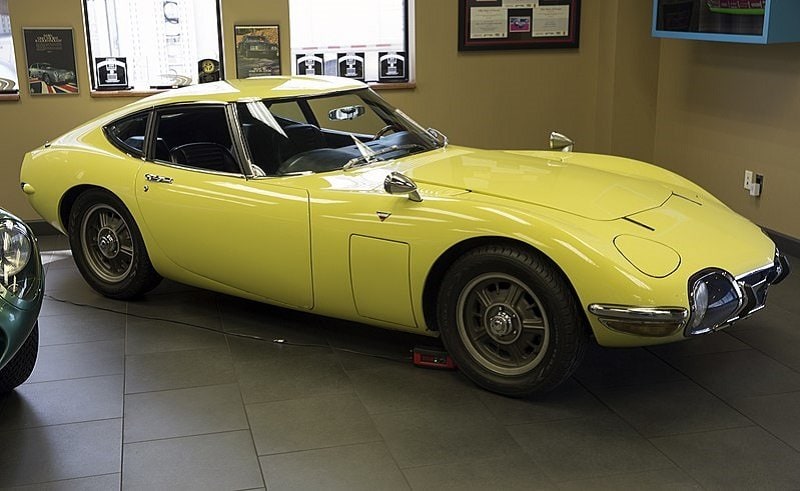 1940s
During World War II, Japan was hit hard. Until this point, Toyota's production plants were being used to support the war effort. As a result, the plants became military targets and were pretty well decimated.
The company struggled for several years until the United States and the Soviet Union entered into a Cold War. Finally, in 1949 Toyota was allowed to resume passenger vehicle production again.
1950s
Early in the 1950s, Toyota was not doing well. They were forced to close several factories and lay off many workers. But then the Korean War broke out, and the United States ordered 1,000 trucks. This massive boost in production helped keep Toyota afloat.
Until this point, Toyota outsourced the development of auto bodies and then mounted them on their truck frames. But during the 1950s, the company began production of its first passenger car called the Toyopet Crown.
This new passenger car enabled Toyota to enter the American automotive market in mid-1958. Unfortunately, this first dive into the market was a flop due to many complaints about price and power.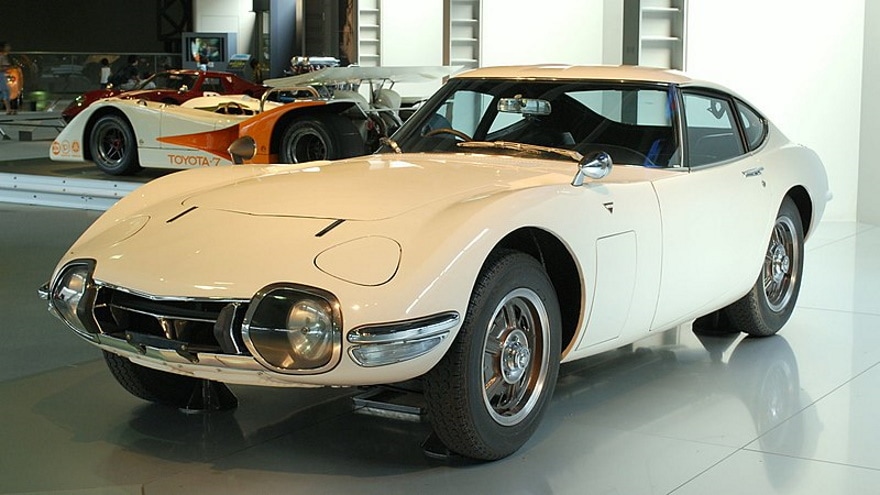 1960s to 1980s
Their next dive into the American market was with the Toyota Corona in 1965. They took the feedback about power seriously and made sure this one was built with a more powerful engine for American drivers.
Then by 1967, Toyota was climbing in popularity and became the third best-selling import. Their continued success led to the first manufacturing facility being set up in 1972. This facility was responsible for manufacturing truck beds, which helped cut back on the costs of selling Toyotas in America.
Throughout the 1980s, Toyota began developing new vehicles and winning awards. Their sales also kept climbing. Finally, by the decade's end, Toyota introduced its luxury vehicle line—Lexus.
1990s
The 90s was a time of rich, new development for Toyota. Up until these years, their focus had been primarily on engines, trucks, and compact cars. This changed as they began creating larger, more luxurious cars, like the Camry. In addition, they also created the T100, a full-size pickup that later evolved into the Tundra.
During this decade, we also saw iconic sports cars like the Celica and Supra hit the road. And finally, in 1999, the company became publicly traded on the New York and London Stock Exchanges.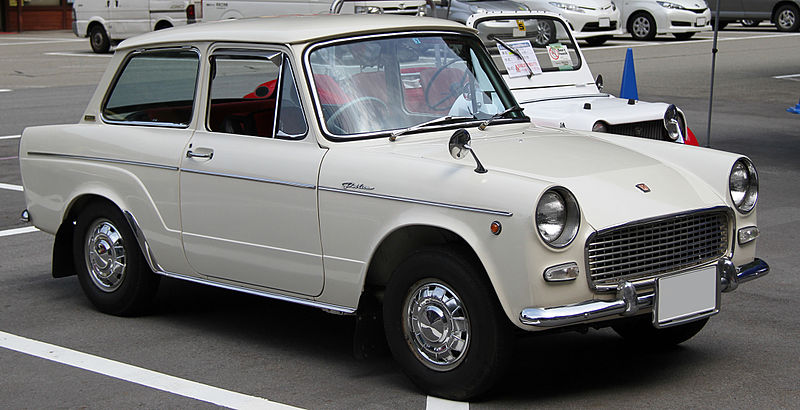 2000s to Now
The early 2000s saw cars like the Prius hit the North American market. They also entered into the Formula One scene in a partnership with the French automotive companies Citroen and Peugeot.
Like much of the world, 2008 was a hard year for Toyota. The company was hit where it hurt during the financial crisis, and they forecasted their first annual loss since the 1940s during World War II. To make it worse, they were plagued by thousands of recalls in 2009.
2011 was another tough year for the company because they lost a lot of production due to the natural disasters that hit Japan.
The company kept plugging along, and by 2015, things started to turn around. They began diving into artificial intelligence research, investing in UBER, and creating partnerships to make fiberglass boats.
By the time 2020 happened, Toyota had once again become a dominating force in the automotive market—they even surpassed Volkswagen sales. Despite the global pandemic's struggles, Toyota has remained in a good place.

Conclusion
Like many other automotive companies, Toyota Motor Company has undergone many growing pains over the years. But that's just part of becoming an ultra-successful corporation. You try new things, and if they don't work out, you keep trying. A company doesn't survive and grow as long as Toyota has unless they are passionate about what they do and pride themselves on innovation and forward movement.
---
Featured Image Credit: Streetmetal, Shutterstock