Why Are Vitamix Blenders So Costly? A Complete Guide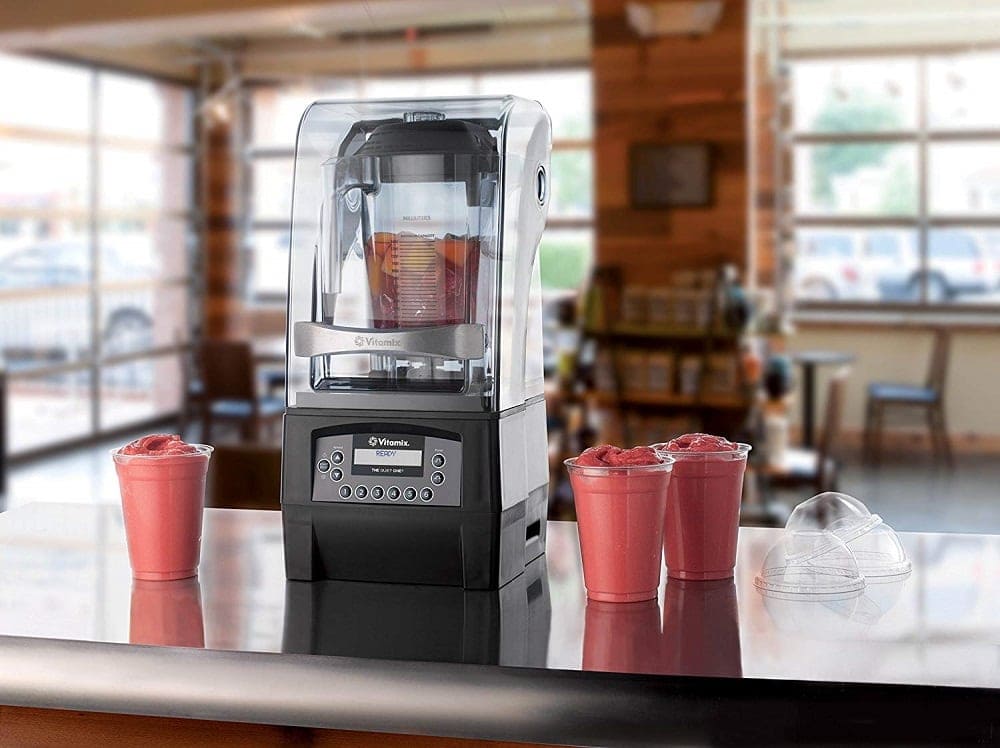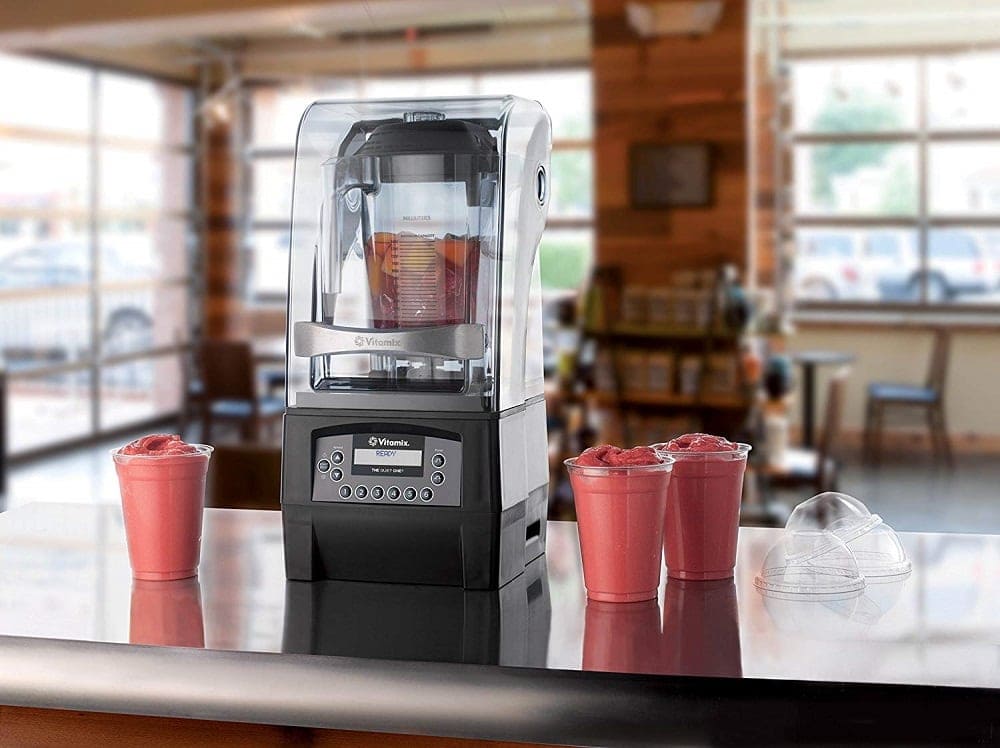 The Vitamix blender is one of the most popular home appliances on the market and for good reason. It provides professional performance while still being easy to use right in your kitchen. If you are new to the world of Vitamix, you are likely impressed by the stories of delicious smoothies, hot soup, and chopped vegetables all made in one long-lasting product.
On the other hand, your impression of the blender may turn to shock when you look at the price tag. Yes, a Vitamix blender is not your run-of-the-mill item that costs $50 and lasts less than five years.
Though making any number of recipes in one blender is impressive, is it really worth the hefty price tag? In our opinion, yes! There are several reasons why this blender is more expensive than most, and not all of them are plain to see.
In the article below, we will outline why the Vitamix is priced the way it is, and why we believe it's worth your hard-earned cash.

Versatility
Although we have already mentioned it, versatility is where this blender shines. It has many functions and features; plus the number of recipes you can create is astounding. Not only can you chop, mix, and blend, but you can also now slice thanks to the food processor attachment.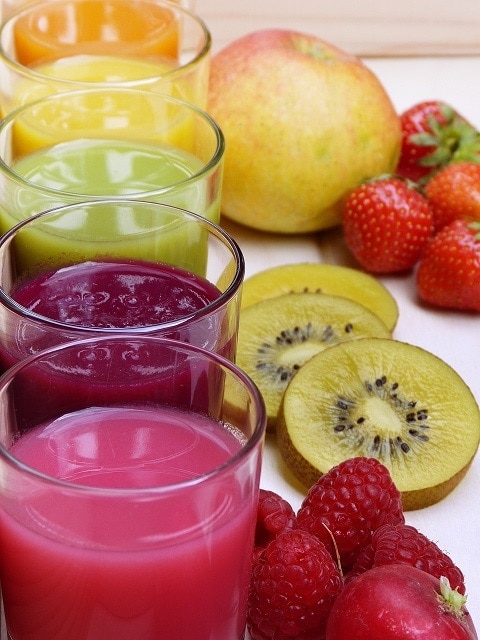 To give you an idea of some of the things you can make with the Vitamix, we have put together a little list:
Ice cream
Almond butter (and other butter)
Hummus
Salsa
Chopped veggies
Ice cream
Crushed ice
Grind coffee
Smoothies
Blend meat for meatballs and meatloaf
Sauces
Juices
Almond milk
This is only a small sample of what you can make with this blender. It can be used as a juicer, blender, chopper, mixer, and even a food processor. Even better, you can make hot soup with your Vitamix alone. You simply add your ingredients and turn it on for seven minutes. The blades will not only chop, blend, and mix everything, but it will also heat it so it's ready to eat as soon as you turn the Vitamix off.
Powerful Motor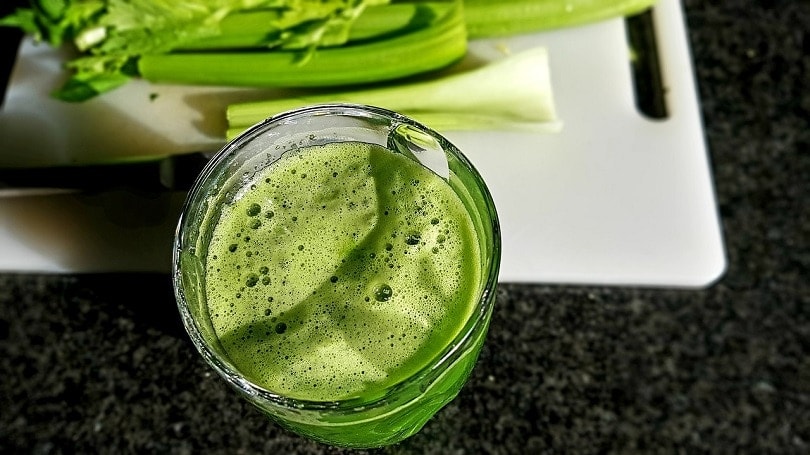 One of the drawbacks to the average blender is the motor. They are typically small and prone to overheating if you use them beyond a few minutes. Not so with the Vitamix, however. One of the main attractions to its design is the two horsepower (HP) motor. It is durable, efficient, and long-lasting.
It's not just the two HP motor, either. The Vitamix is designed with a thermal cooling system that keeps the motor from overheating. Consider that heat in any mechanical design is not a good thing. The heat will eventually wear down the different parts and gears. It will also cause it to overheat which can short circuit the entire blender.
In Vitamix's case, the thermal protection keeps the system cool while you run the blender at top speed. Not only does this protect the inner workings, but it also allows you to run the blender for up to ten minutes, uninterrupted. Needless to say, it extends the life of the Vitamix, as well.
Quality Blades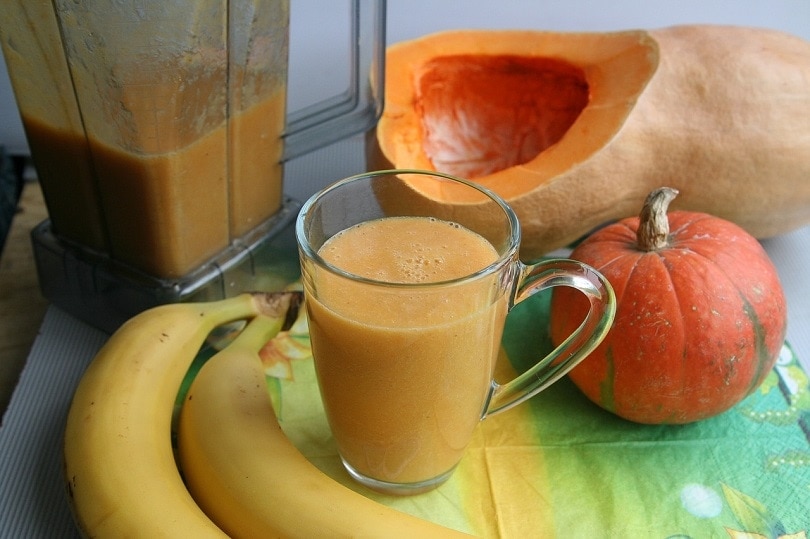 Another consideration is the quality of the Vitamix blender's blades. Again, when it comes to your basic blender, the blades are typically not that strong. They can easily bend, break, and at the very least dull with time. Vitamix considered the design of their blades, so they would stand out from the rest.
Made of aircraft-grade stainless steel, the blades in this blender are tough, durable, and will not dull. They will remain sharp without you having to do a thing. Not only that, but they are also strong and sharp enough to handle some of the coarsest fruit and vegetables like carrots, onions, cabbage, and even turnips.
The blades are laser cut to create a thickness (while still being super sharp) that allows the Vitamix to take on the hardest foods. Besides vegetables, you can also crush ice, grind coffee beans, create nut butter, and make other dense recipes that you would normally need a few different appliances for.

The Vitamix Cleans Itself
The fun of any blender is making delicious recipes such as smoothies. Unfortunately, cleaning up after some recipes is not as fun. Take cookie dough, for example. Trying to rid the container of the leftover dough from the sides and under the blades can be quite the chore, not to mention, you run the risk of cutting your fingers on sharp blades.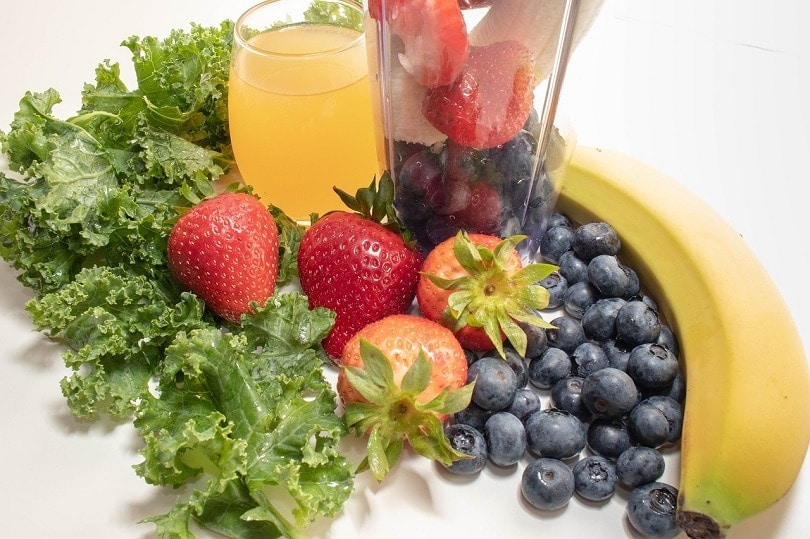 Luckily, there is no such issue with the Vitamix because it cleans itself. The most you have to do is add some warm water and a few drops of dish detergent and turn the blender on for about 30 seconds. Some models even have a cleaning mode that makes life even easier.
Not only that, but there is also a blade scraper that will help you remove any lingering batter or dough from under the blades in just a few seconds. This is not only time-saving but will save you on the cost of Band-Aids.
Less Noise Pollution
There is nothing like a quiet Sunday morning before the kids get up. Whether you enjoy this peaceful time with a hot cup of coffee or a fruit smoothie, nothing shatters the calm like the grating sound of some blenders.
If you haven't guessed where we are going with this, you will be happy to know that the Vitamix blender is considerably quieter than your average blender. No need to skip your morning go to in fear of waking the neighborhood. In fact, most Vitamix blenders operate at about 80 decimals (dB) while a standard unit is in the range of 93 dB.
Auto-Adjust
Another cool part of the Vitamix is the self-detect feature that auto-corrects itself when need be. For example, there are a couple of container sizes you can use with this blender. When you change it out, the base automatically adjusts itself so it will blend and balance correctly. It does the same depending on the weight of the recipe.
It's important to note that many blenders are top-heavy. Depending on the weight, size of the container, and speed at which you are blending, there is a possibility that the whole thing can end up on the floor not only creating a mess but a potentially broken appliance, too.
On the same idea, you can also auto-set the timer for those busy days when multitasking is a must. As mentioned, you can run the Vitamix on high for up to ten minutes, and hot soup in seven minutes is a lot of people's favorite. You can use the blender's timer to turn it off after the allotted time.
Speed Control
The Vitamix is popular for its variable speed control. This blender has ten speeds you can use to chop, mix, and blend depending on your need. This is important for refining the texture of your ingredients. The higher the speed, the smoother the texture will be. At the highest level, you can make smoothies, butter, hummus, and juice. Slightly lower levels are great for grinding coffee. The lower you go the coarser the texture will be.
Being able to control the texture and outcome is important especially for the more experienced chef. Many believe that texture plays a large role in the outcome of a recipe. It's not unheard of for some people to believe that coffee has a better taste with a finer ground. The typical blender is not equipped with speed control that is sensitive enough to be able to create some recipes that the Vitamix can easily accomplish.
Accessories
Adding to the benefits of paying for the Vitamix are the accessories that come with the blender.
Now, there are different models and a different variety of accessories that you can choose from, but the basic items that are included are as follows:
Base
Container
Cookbook
CD with recipes and How-To guide
Tamper
Lid with small measuring cut attachment
Blade scraper
Beyond that, there are other items you can purchase to go along with your blender. There is the food processor attachment, additional sized containers, tamper holder, additional cookbooks, stainless steel smoothie cups, and a personal cup adapter. There are also several different styles to choose from in terms of the blender itself.
Warranty
Our final item to help explain why the Vitamix blender is more costly than others is the warranty that is included with all of the models. You receive a seven-year warranty with each blender. When you consider that an average to cheaply made blender will only last about five years, this is quite impressive.
It is also important to note that the average Vitamix blender works at top performance after ten years of use. Many people who have owned one of these appliances have reported lifespans of anywhere from ten to fifteen years and beyond depending on their care. Regardless, there is a comfort in knowing that your investment is protected for seven years if anything should go wrong during that time.

Conclusion
When you consider the cost of your standard blender and factor in its lifespan, going with the more expensive version is likely to be the more cost-efficient avenue. That being said, the output of money is not the only consideration at play. The overall performance, durability, features, and versatility makes the Vitamix worth the extra cost in the long run.
If you have been on the fence about investing in a Vitamix, we hope the information above has given you some food for thought and given you a better understanding of why these blenders have been in such high demand for many years.
---
Featured Image Credit: Ajale, Pixabay