10 Vitamix Smoothie Recipes (with Pictures)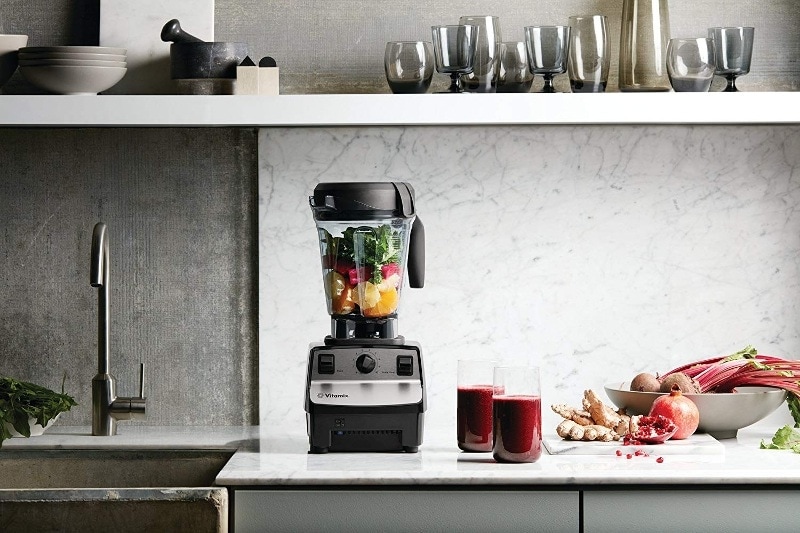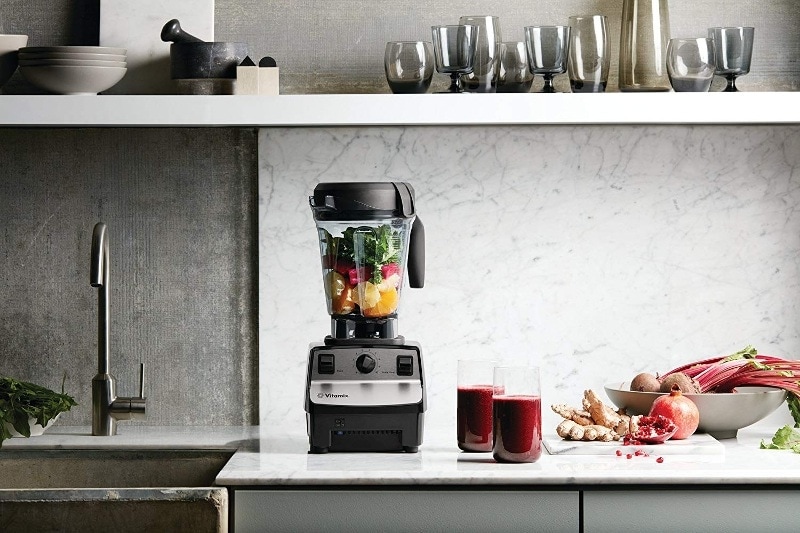 Vitamix is a reputable brand name when it comes to top of the line blenders. If you have this kitchen appliance, you already know what it's capable of. They are powerful, reliable and are known to make mean smoothies. While the blender itself doesn't need much of an introduction, those looking to find the right Vitamix smoothie recipes might be searching for a little guidance.
Below you find a list of top notch blended drink recipes all blissfully created with the one and only Vitamix. Of course, each can be prepared in whatever blender is available. Whether you are searching for energy boosting Vitamix protein smoothie recipes or need to find a badass Vitamix breakfast smoothie to kick-start your morning – we have got you covered.
We hope that you enjoy the read as much as you will tasting each blend!

Vitamix Smoothie Recipes for Weight Loss
Green smoothies are the OG's when it comes to the juicing and smoothie world. Our list would be incomplete without including a few Vitamix green smoothie shout outs and you will not be disappointed with these ones. If you are looking to supplement a diet plan, weight loss journey, boost your metabolism or detoxify your body, each of these Vitamix smoothie creations is here to assist with just that.
---
1.

Grapefruit Strawberry Smoothie
Grapefruit is the age-old fruit consumed by many who long to shed a few pounds. If you can get by the tart taste and eat it on its own – power to you! If not, there is still hope. Try adding this superfruit into your daily smoothie. This Vitamix recipe is bound to be hit if you give it a shot. Get the recipe here.
---
2.
Pineapple is not only delicious but contains an enzyme that metabolizes protein and burns fat. Sounds like a win-win ingredient when creating the perfect weight loss smoothie with a Vitamix! Get the recipe here.
---
3.

Apple Avocado Smoothie
Most fad diets will tell you to avoid fats of any kind, at all costs. However, you need healthy fats daily to promote a balanced and sustainable diet. The best part about avocado is it burns at a higher rate than other fats and can potentially get the ball rolling when it comes to the rate at which these other fats are burned. Get the recipe here.
---
4.

Fat Burning Green Smoothie
The most crucial part of losing weight is ensuring that we are burning fat, or at least converting it into healthy energy that we can use throughout the day. Incorporating a smoothie such as this one will keep you full and activate burn cycles for you! Get the recipe here.
---
5.

  Metabolism Boosting Smoothie
Increasing your metabolism is one of the easiest ways one can launch a new weight loss program. Finding foods (or smoothies!) that help facilitate this process will be game-changing. Adding this smoothie into your regular routine is sure to get you on the right track. Get the recipe here.

Vitamix Fruit Smoothie Recipes
Fruit is the primary ingredient of most smoothies so it should come as no surprise that there are a ton of Vitamix fruit smoothie recipes to choose from. Below we have noted five of the best we have tasted.
---
6.

Beet Smoothie
The name suggests that this Vitamix recipe may be of the vegetable variety rather than fruit but do not let that name fool you! This smoothie is packed full of ripe and delicious fruits that complement the beets just right. Get the recipe here.
---
7.

Vitamix Strawberry Banana Smoothie
Strawberry banana smoothies will always be a favorite. It's a simple go-to flavor that is loved by many but only perfected by Downshiftology. Get the recipe here.
---
8.

Blueberry Pomegranate Smoothie
The flavor from the initial burst of fruit juice from a freshly bitten pomegranate is captured in this recipe. Paired with the always dependable blueberry, it's an unmatched Vitamix smoothie recipe certainly worth a try. Get the recipe here.
---
9.

Strawberry Kombucha Smoothie
Kambucha tea is an increasingly popular drink known for its many health benefits – reducing blood pressure, boosting the immune system, and detoxifying the body, to name a few. Use your Vitamix to transform this magical elixir into a blended creation that's also filling and nutritious. Get the recipe here.
---
10.

Vitamix Green Smoothie Recipe
To wrap up our list of Vitamix smoothie recipes, we have this gem. Boasting bold yet classic flavors in an earthy hue we simply cannot get enough of.  Get the recipe here. 

Blend It Up, Vitamix Style!
We hope that you have found what you were seeking with one of these Vitamix smoothie concoctions. Each is blended to perfection in what we like to think of as the ultimate kitchen appliance. Please feel free to share with your Vitamix family.
If you are on the fence about purchasing a Vitamix of your very own, we have a guide that breaks down the cost and explains why this product is worth the investment.
Here are a few tips and tricks that you can apply to your Vitamix and smoothies going forward!
---
Feature Image Credit: Amazon