20 Healthy Juice Recipes | Cleanse, Fast, Weight Loss, Detox (with Pictures)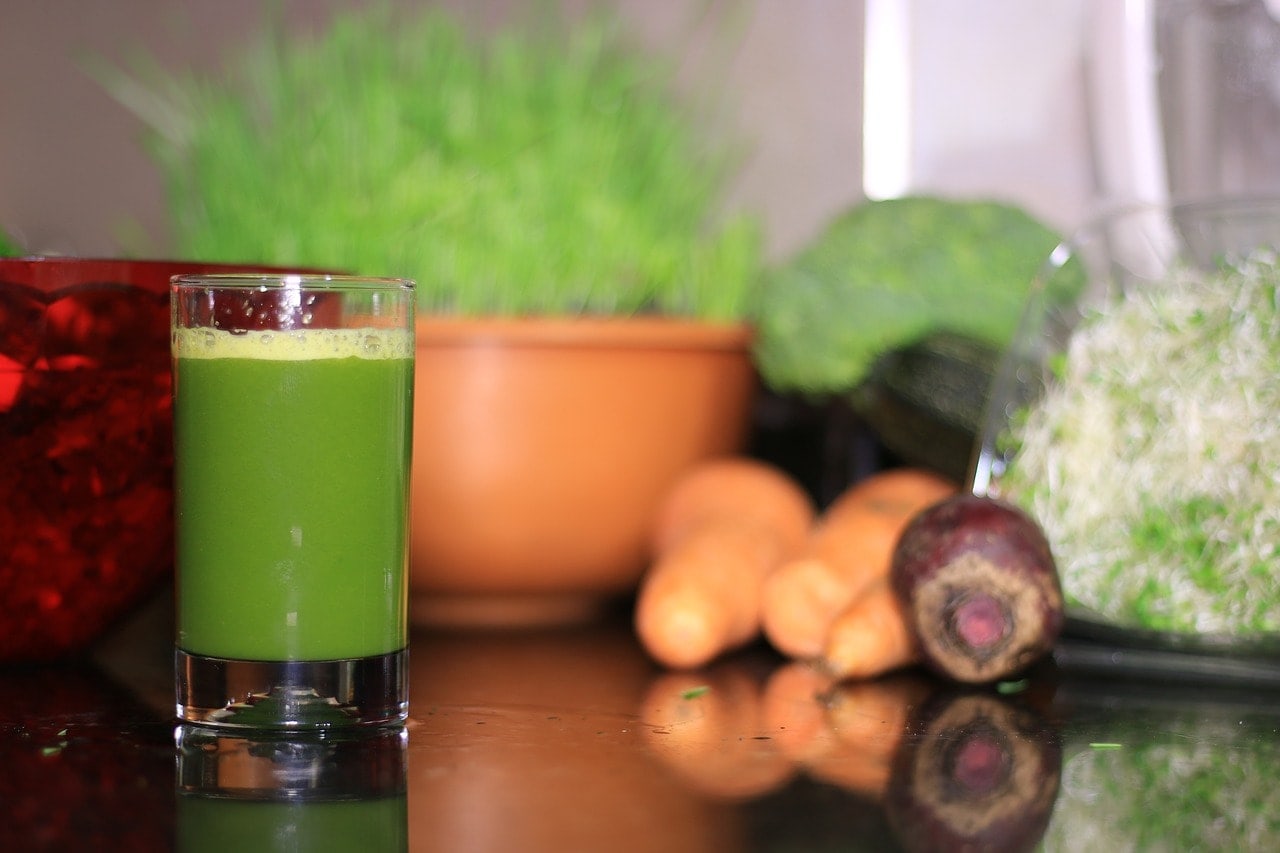 The internet has presented us with endless amounts of recipes we refer to when we are looking to target an area of our health. Now, finding one that not only works effectively but is also delicious poses as a sometimes long and tedious game of trial and error. Of course, we understand that everyone has various taste preferences and health concerns, so the juicing game will never be a one-size-fits-all. But to that, we offer up a great starting point for those looking for some delightful healthy juice recipe inspiration!
Below we have noted our favorite nutritious and tasty recipes filtered into major health categories for an easy recipe reference. Whether you are looking to do a quick cleanse, shed a few pounds, detoxify your body, or even consider tackling a juice fast, we have recipes that will both satisfy your body while keeping your taste buds on high alert!

20 Healthy Juice Recipes
---
Juice Cleanse Recipes
A juice cleanse is a great reset button for your body. Committing to a day or two of pure juice is going to rehydrate you, provide your digestive system with a mini-break, reduce excessive bloating and unwanted food cravings.
---
1.

Green Juice Recipe
Great for beginnings and experienced juicers, this green juice recipe is an ideal place to start a juice cleanse. It packs in many nutrients from both fruits and vegetables, without compromising taste! Get the recipe here.
---
2.

Sweet Brocolli Juice
You might be eager to skip over this recipe as broccoli is the primary ingredient but rest assured, the taste definitely trumps this tree veggie! What better way to consume broccoli and its impressive list of nutrients than to sneak it into our juice! Get the recipe here.
---
3.

Liver Cleansing Beet Juice
Our livers tend to work overtime for us, so it's only fair that we do something to show our appreciation once in a while. This recipe is a great detoxifier for our liver due to its incredible ingredients. Get the recipe here.
---
4.

Cucumber Kiwi Juice
Together, cucumber and kiwi activate and increase the body's immunity. Additionally, this juice is quite refreshing, making it easy to indulge! Get the recipe here.
---
5.

  Lemon Ginger Tumeric Wellness Shot
The Wellness shot is packed full of vitamin C which is a great ailment for seasonal flu and other common sicknesses. One of these power shooters daily will surely assist with keeping your immunity on point. Get the recipe here.

Juice Fast Recipes
Although there are many benefits to fasting, deciding to dive into a juice fast should be a well thought out decision. In addition to being time-consuming, almost always, you can bet to feel worse before you feel better, but the end results are truly fabulous. You will find yourself having deeper and more restful sleep and see an improvement in your energy levels.
---
6.

Carrot Grapefruit Orange & Ginger Juice
Keep your eyes as intrigued as your taste buds with this orange juice. Get the recipe here.
---
7.

Refreshing Cantaloupe Juice
A rare ingredient for juice is the cantaloupe, but it offers up a different taste to keep your fast on track. Get the recipe here.
---
8.

Watermelon Cucumber Lime Juice
Incorporating watermelon into one of your juices will be enough to keep you motivated and on the right path to fasting success! Get the recipe here.
---
9.

Berry Cherry Citrus Juice
Berries are full of antioxidants, which are a great additive to any juice fast recipe. Get the recipe here.
---
10.

Mean Green Juice
If you are looking for a recipe that includes nutritional information, this will be the one for you.  Get the recipe here. 

Juice Recipes for Weight Loss
Juicing is a wonderful option for those looking to cut cravings and start on a weight loss journey. Of course, you'll need to change up your diet in addition to adding these sweet juices into your meal schedule.
---
11.

Alkalising Green Juice
If you need a boost of energy first thing in the morning, this juice will do just that. Balance and refocus your digestion before starting a brand new day of healthy choices! Get the recipe here. 
---
12.

Pomegranate & Grapefruit Juice
Grapefruit has been a superfood for dieters reaching back many years. Adding this fruit to your juice with some pomegranate adds a refreshing citrus flavor while serving all the benefits you know and love about grapefruit. Get the recipe here. 
---
13.

Green Juice
This is one of the richest green juices on our list! It is packed full of leafy greens which mean vitamins and minerals galore! Get the recipe here.
---
14.

  Aloe Vera Cucumber Juice
Aloe vera does more for your body than just heal sunburns. It can facilitate weight loss, making it the perfect ingredient in this juice. Get the recipe here.
---
15.

  Dr. Oz's Green Juice
Dr. Oz has released a recipe that he believes to be the hail mary of weight loss juices. For anyone looking for doctor approval – this is the recipe for you. Get the recipe here. 

Detox Juice Recipes
If you are looking to remove toxins from your body naturally, a juice detox is the way to go. Each of the recipes are unique in their taste and detoxifying qualities. Read about each to find which is best suited for your health targets.
---
16.

The Ginger Shot
If you are looking to boost your immunity or fight off a seasonal sickness – this will be the recipe for you. Get the recipe here. 
---
17.

Anti-Inflammatory Celery Juice
This Anti-Inflammatory Celery Juice recipe is a great choice for bloating, infections, and sore muscles. Get the recipe here.
---
18.

Strawberry Ginger Detox Juice
Strawberries are the primary ingredient in this juice – which are low on sugar, packed full of vitamin C and antioxidants making them a great alternative for anyone with a sweet tooth! Get the recipe here.
---
19.

Miracle Juice
If you are looking for a natural miracle worker – this juice may be the end all be all! The Miracle Juice aids insomnia, psoriasis, anxiety, and so much more! Get the recipe here.
---
20.

Delicious Detox Juice
The secret weapon in this juice is turmeric – which is proven to improve indigestion, sore throats, and the common cold.
Get the recipe here.

Wrapping Up
We hope that we have helped you in finding a recipe that your taste buds love as much as your body. Surely there will be winning choices for all types of health benefits – weight loss, detox, or a simple daily cleanse. If you found this to be a helpful tool on your journey to a healthier diet and lifestyle, please share with others who enjoy juicing as much as you!
Try a few other recipes:
---
Feature Image Credit: Pixabay