Xyron Multi-Stick Glue Gun Review 2023 – Pros, Cons, & Verdict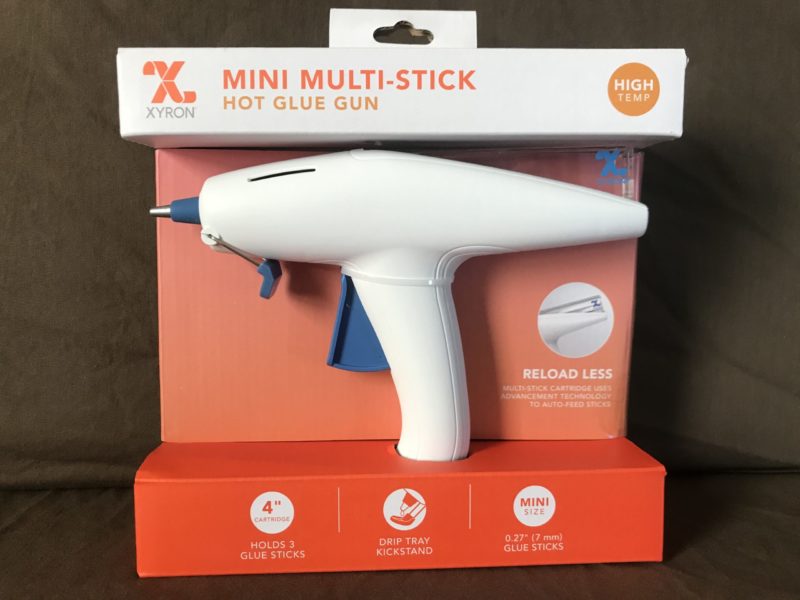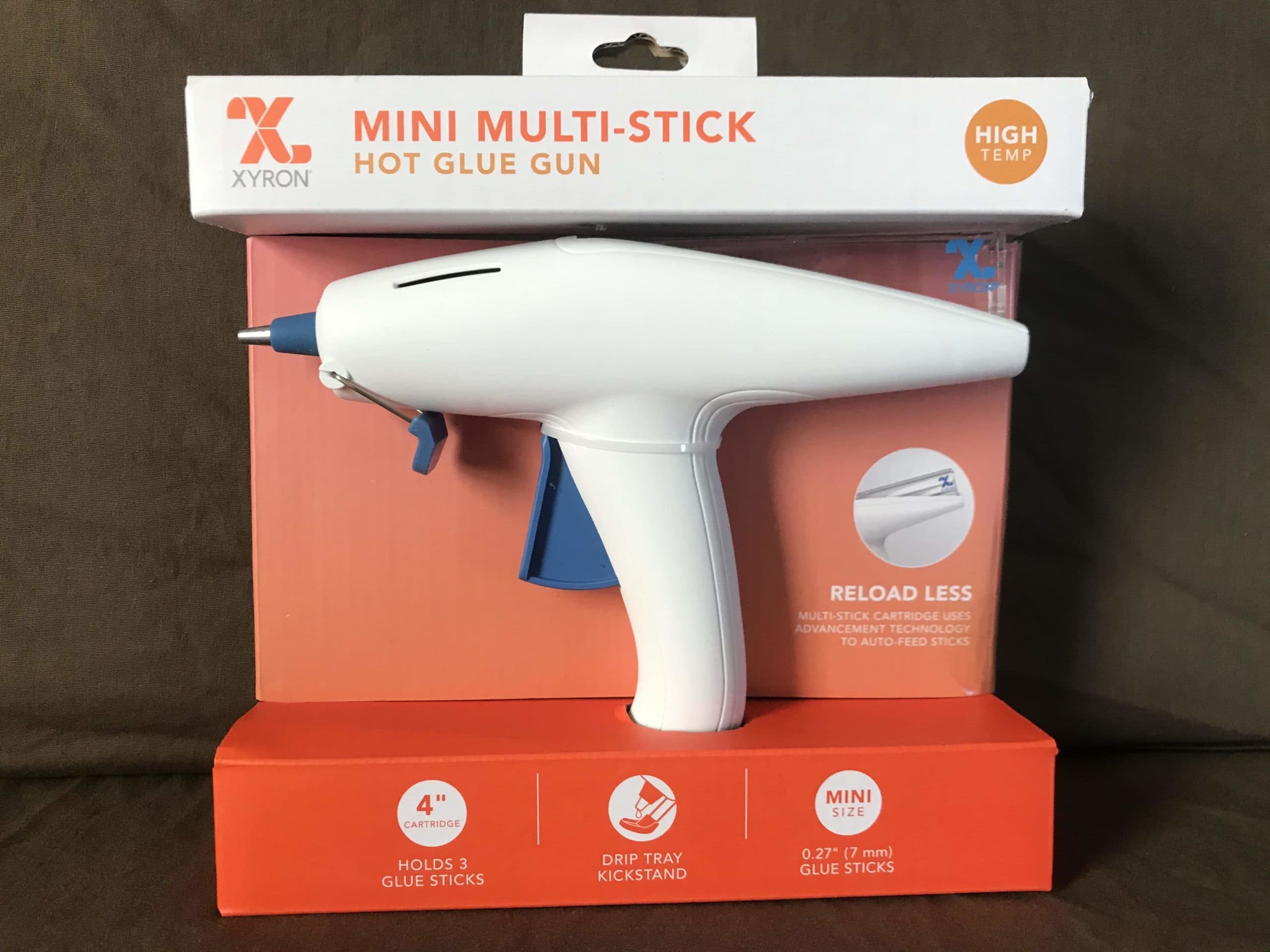 We give the Xyron Multi-Stick Glue Gun a rating of 4.5 out of 5 stars. 
Build Quality: 4.8/5
Power: 4.5/5
Features: 4.8/5
Price: 3.8/5
Review Summary
No matter what type of craft or project you're working on, the Xyron Multi-Stick glue gun is a great choice for all of your hot glue needs. This gadget is loaded with slick features, such as the multi-stick loader that allows you to load three glue sticks at a time, reducing your downtime since you don't have to stop to reload.
Lightweight and comfortable to hold, this is a great tool for when you have just a few minutes of gluing to do or several hours. It's a well-balanced tool that stays put when you set it down so it's exactly where you expect it when you reach for it again. It's got a stand that also acts as a cap to prevent the glue from dripping out of the tip when it's set down.

Xyron Multi-Stick Glue Gun – A Quick Look
Pros
Holds three sticks of glue
Can reload through the rear hole
Kickstand cover prevents drips
The nozzle is silicone insulated
Cons
It's a bit expensive
Have to flip the kickstand with each use
Specifications
Specifications
Brand: Xyron
Model: Multi-Stick Glue Gun
Capacity: 3 glue sticks
Glue Stick Size: 4" x 0.28"
Warranty: 1 year
Electrical requirements: 120V
Dimensions: 9" x 17" x 7"
Multi-Stick Capacity
This is really the big draw of the Xyron Multi-Stick glue gun. You can load three mini glue sticks inside this gun at once. There's a clear loading area on the back of the gun. You simply lift the loader and slide three glue sticks inside, then close the lid again.
As you work, the sticks will automatically load as needed, so you won't have to stop and reload for quite some time. When you're ready, you won't have to re-open the loading area. You can just slide your next stick in through the hole at the rear.
Silicone Insulated Nozzle
It's no secret that a glue gun's nozzle gets hot. After all, it has to melt the glue on its way out. That nozzle is the most dangerous part of the whole glue gun and it's liable to burn you if you touch it.
But the Xyron Multi-Stick glue gun has a great safety feature built-in to keep your fingers safe; silicone insulation. The nozzle is wrapped in silicone with only the very tip exposed. This allows you to work with your fingers close to the nozzle while greatly reducing the chances of getting burned.
Silicone Covered Kickstand
Most glue guns have a kickstand of some type. But the kickstand on this glue gun is special. It's covered in silicone and acts as a cap, preventing the nozzle from leaking hot glue. You simply flip the kickstand over the nozzle to set the gun down. When you're ready to use it again, flip the kickstand back out of the way.
While we do like that this kickstand caps the nozzle, we aren't as thrilled with having to flip it out of the way each time. You have to get very close to the tip to do so, risking a burn each time.
But we do have to say that the gun is well-balanced when on the kickstand. Some glue guns tip over or tend to move after you set them down because of the weight of the cord. But this gun stays put, waiting exactly where you left it. We also never saw it tip over.
Light and Maneuverable
When you hold this glue gun for the first time, it's a bit surprising. It looks much heavier than it is. In your hand, it feels extremely light. However, it is a bit big and bulky for a glue gun. Still, the low weight makes it very easy to use and provides excellent control. Similarly, the trigger feels great, which allows for even more precise control. Using this glue gun just feels good.

FAQ
What size glue stick works with this glue gun?
The Xyron Multi-Stick glue gun is designed to work with mini glue sticks that are 4 inches long and 0.28-inch wide.
Can I use other brands of glue sticks in this glue gun?
Yes. You can use any brand of glue stick with this glue gun, so long as they're the correct size.
Can you remove extra glue sticks from the gun safely?
Yes. The cartridge opens to allow easy and safe access so you can remove any excess glue sticks that weren't needed. You can also use this access to clear the gun in case of a jam.
What the Users Say
We got to put this glue gun through its paces and see how it works. Along the way, we developed some opinions on this glue gun, which we've shared with you throughout this review. But our opinions aren't the only ones and other people have also used this glue gun. We wanted to share their experiences with you as well, so we searched the internet to see what other users thought.
The consensus seems to be pretty similar across the board. Crafters who used this gun loved the fact that you can load three sticks at once and won't have to constantly stop to reload. Many also seemed to like the balance and feel of this gun overall.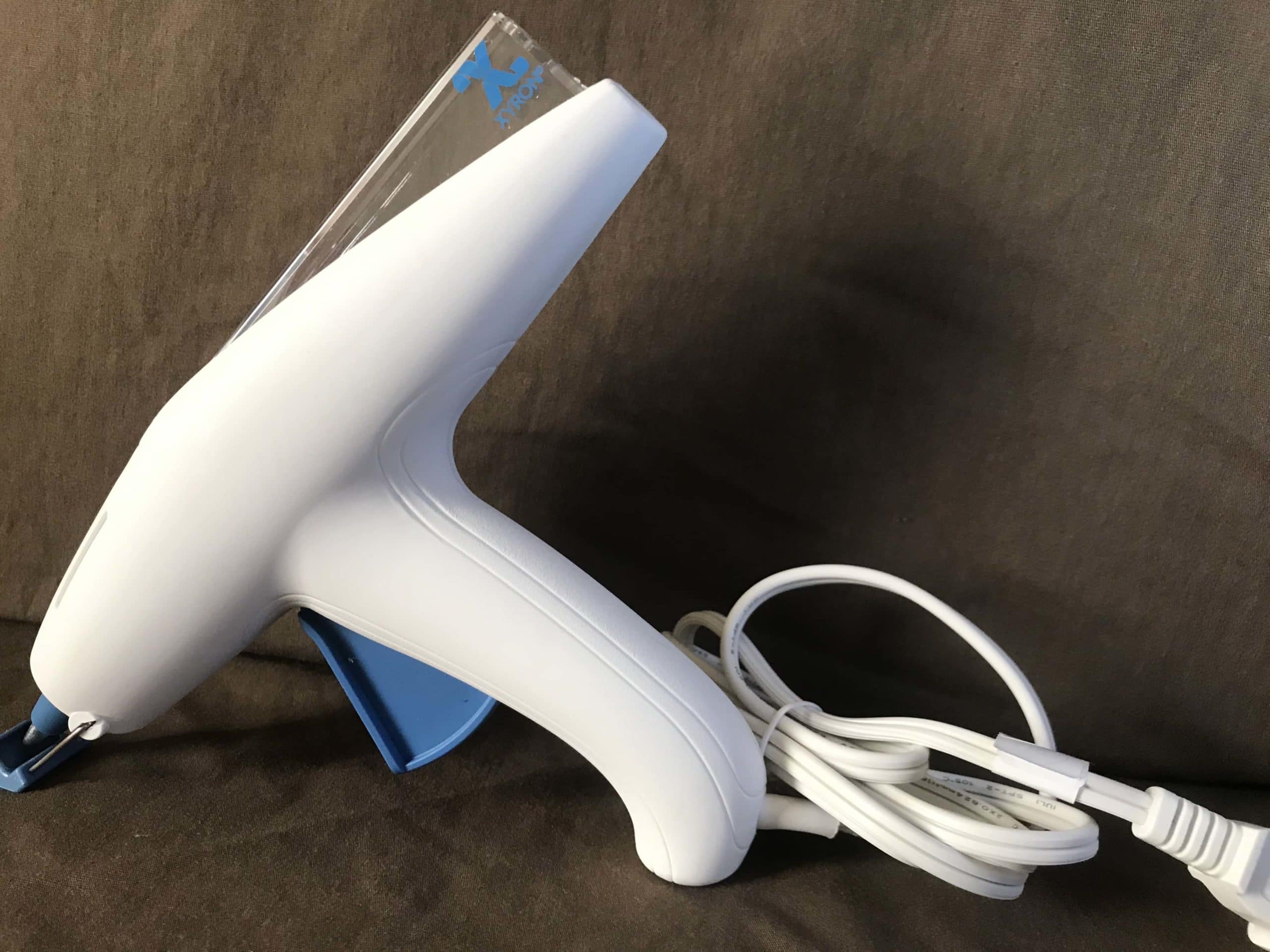 Some users were thrilled with the silicone insulation around the tip. These users often said that they sometimes needed to have their finger close to the tip and the extra protection the silicone provides was very welcome.
But people seemed divided regarding the kickstand. Many liked it since it is well-balanced and prevents glue from dripping while the gun is sitting. Others weren't as happy that they had to constantly flip the kickstand back to work and forward to set the gun down.

Conclusion
Overall, we really like the Xyron Multi-Stick glue gun. It's a great device that's loaded with convenient features, such as the ability to load multiple glue sticks at once. Such features improve your work pace and reduce your downtime while other features like the kickstand that caps off the nozzle and the silicone insulation around the tip help to keep you safe. We think you'd be hard-pressed to find another glue gun offering the same level of functionality and convenience.