10 Alcoholic Smoothie Recipes (with Pictures)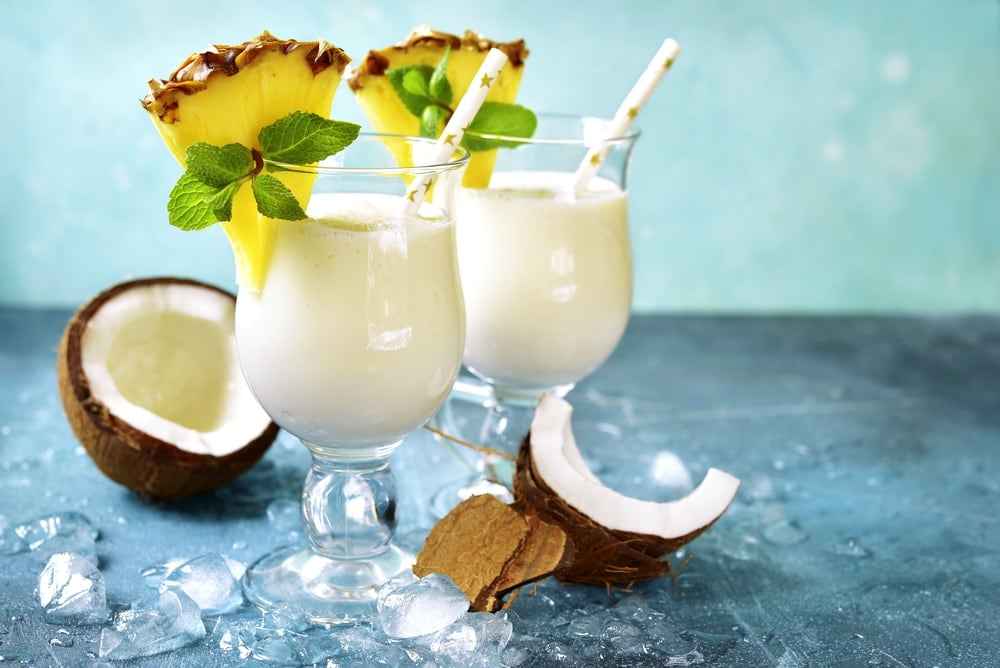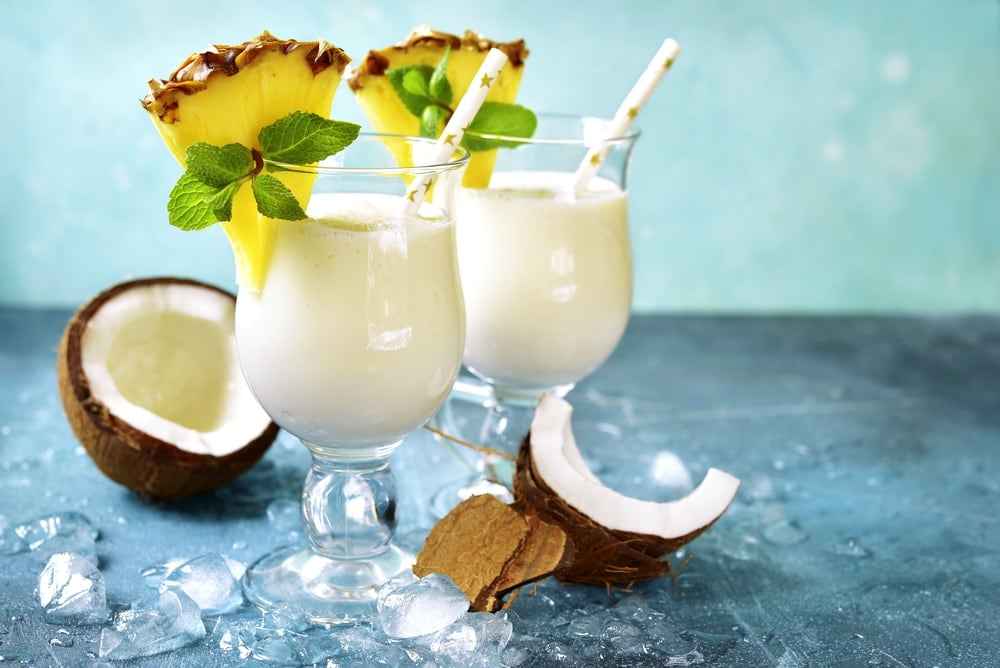 For many cocktail drinkers, the perfect treat on a hot day consists of their favorite fruity drink and a spritz of their preferred liqueur blended with ice. Top it off with an umbrella served poolside, and you might have just cracked the code to the ultimate summer day.

Tips for Creating the Perfect Blended Drink
Before we dive into a few of our favorite recipes, there are a few tips to consider when concocting the perfect blended drink:
Blender
You won't need a top-of-the-line blender to create the perfect frozen cocktail consistency. However, a blender with more power will be beneficial when crushing ice, so consider the wattage when choosing your next appliance. And always blend your drinks on high. Remember that time is of the essence with blended drinks, so the quicker you can serve it, the better.
Ice
Ice is one of the most important ingredients of a blended drink. Using full cubes can be incredibly taxing on your blender's motor and can take what may seem like hours to break down properly. Reach for slivered, cracked, or crushed ice instead. Finally, adding ice to your blender will be your last step, so measure an equal amount of ice to other ingredients, adding more if required.
Booze
Chances are that if you add a little booze to your frozen cocktail, you are looking to get a bit of a buzz. As slushy drinks tend to become watered down quite quickly, you'll want to counteract that with a heavy-handed free pour of your preferred liquor. Also, the key to refreshing and delicious drinks starts with great alcohol. If you choose a brand you don't love, the taste of your smoothie may be altered.
Fresh VS Frozen
When adding fruit to your adult bevies, there are many opinions on whether fresh, frozen, or concentrates should be used. As this is a matter of preference, there are a few things to note; fresh fruit requires you to use more ice, which may water down the flavor of the drink, so prepare for that before you blend. Frozen fruit, depending on its shelf life, can produce a freezer-burn taste. If this is not a concern for you, frozen fruit will eliminate some of the ice you need to get the perfect blended texture without compromising flavors. Frozen concentrates are also a great substitute but can contain unwanted processed sugars.
Trial & Error
You're likely not a mixologist, and nailing the perfect daiquiri or margarita on the first go may be out of the question. But with practice comes knowledge; practice your skills, and before you know it, your frozen treats will be show-stopping and absolute crowd-pleasers.

Top 10 Alcoholic Smoothie Recipes
Each of these alcoholic smoothie recipes can be followed to a T or simply used as a guideline for you to create something magical and delicious all on your own! Surely you will have just as much fun creating them as drinking them.
1.

Apple Cider Bourbon
This recipe proves that even the most sophisticated drinkers can enjoy the occasional blended drink. Although the Apple Cider Bourbon Slush is icy cold, the flavors are enough to keep you warm if you choose to drink this by your fireplace in the winter.
---
2.

Pineapple Lemonade Rum Slushie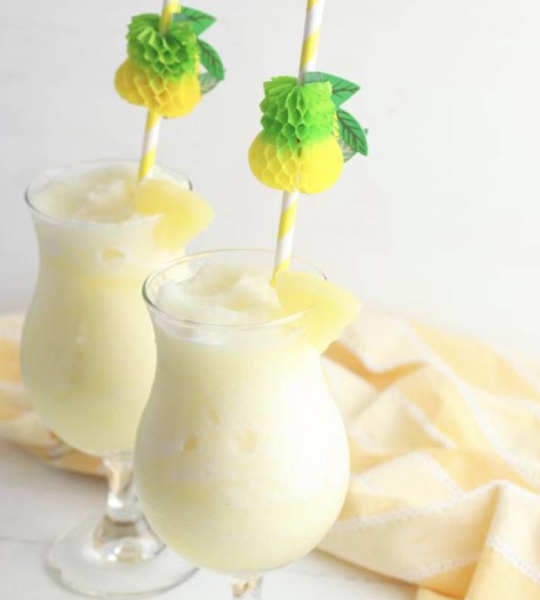 Infuse your classic lemonade with pineapple and add a splash of rum for a crisp and delicious tropical smoothie. This simple recipe takes out the guesswork so you can focus on planning your next vacation.
---
3.

Peanut Butter Whiskey Milkshake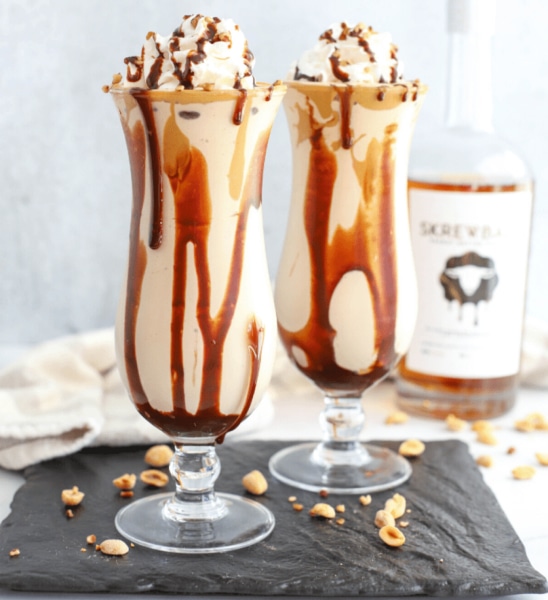 Nothing says dessert like a milkshake. Bring out your favorite whisky and jar of peanut butter for a sweet chilly treat.
---
4.

Wine Slushie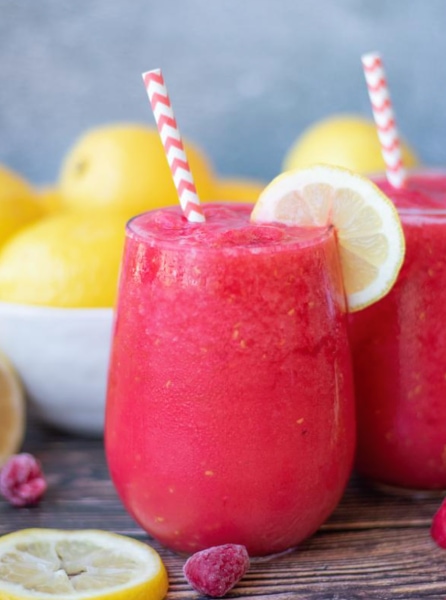 Blending the invigorating tang of lemonade with the subtle hints of your favorite wine creates a marriage of flavors no wine drinker can resist.
---
5.

Frozen Paloma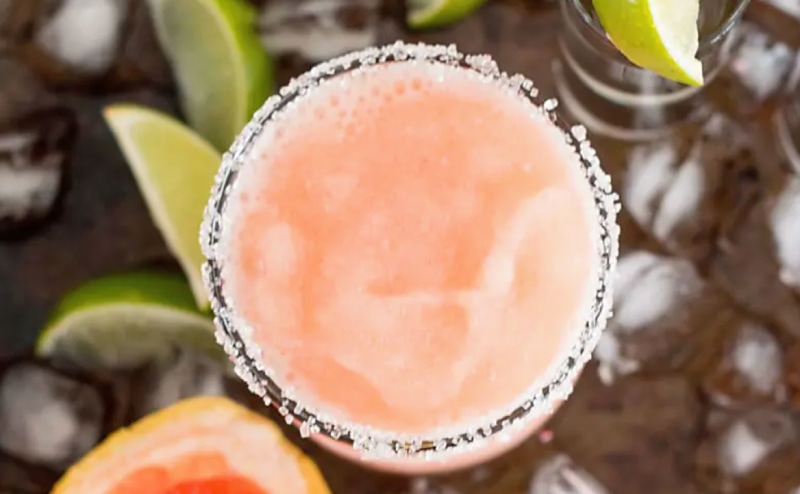 Combining various citrus flavors and a hint of tequila makes this recipe one of the most refreshing on our list. The frozen Paloma is a great option for high noon when the sun is the hottest!
---
6.

Dirty Banana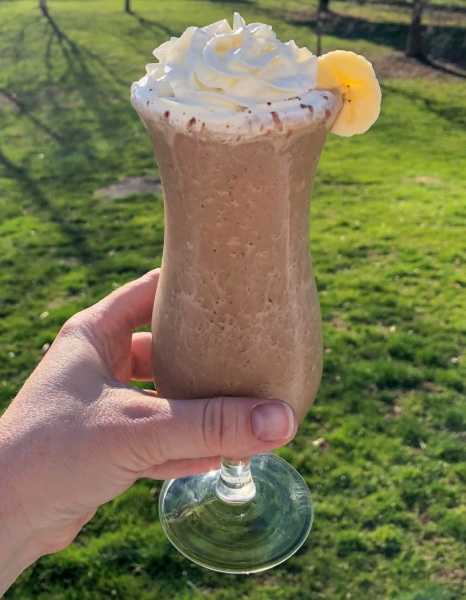 As it's more of a delectable milkshake than a summertime slushie, the Dirty Banana is the answer for any sweet tooth! This alcoholic smoothie recipe combines a few different ingredients but is irresistible and worth the effort. Another great feature of this recipe is that it comes with a virgin alternative, so with a few quick changes, it can be fun for the whole family!
---
7.

Pina Colada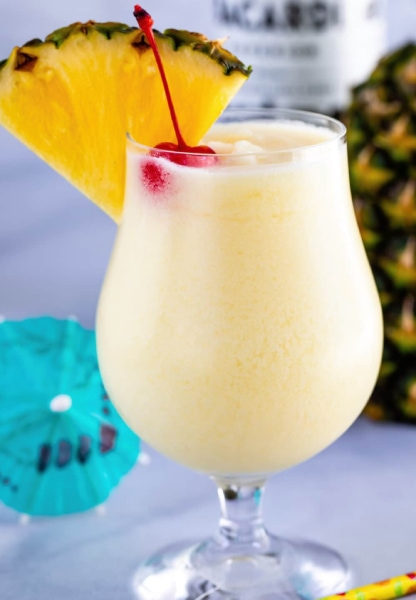 The Pina Colada is one of the few drinks that instantly transports you to a tropical beach, and you can almost smell the saltwater, feel the sand on your feet, and hear the waves crashing. For those who love an alcoholic smoothie, this is an absolute classic and likely your go-to!
---
8.

Captain Marvel Coconut Rum Slushie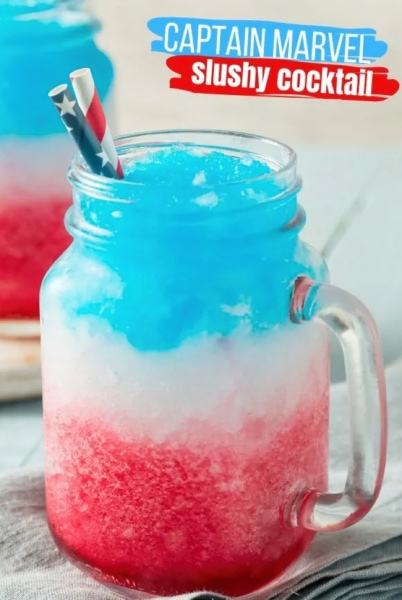 Looking for the perfect cocktail while preparing for your next superhero movie viewing party? This recipe is sure to be hit not only for its alluring and super name but also for its patriotic colors.
---
9.

Vodka Orange Slush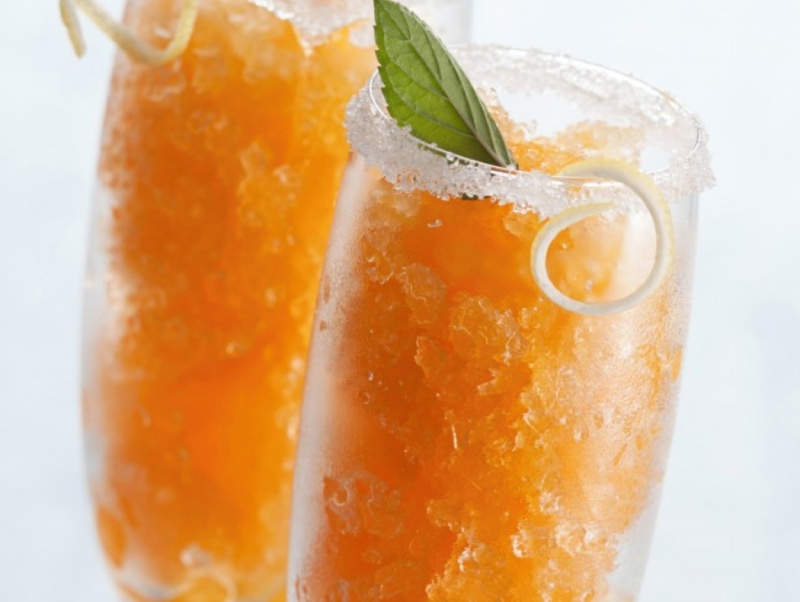 The combination of vodka and orange juice is timeless, and this recipe is no exception! CDKitchen puts a unique and fun spin (spin as in blending) into creating a modern and exciting twist to an otherwise original recipe.
---
10.

Watermelon Daquiri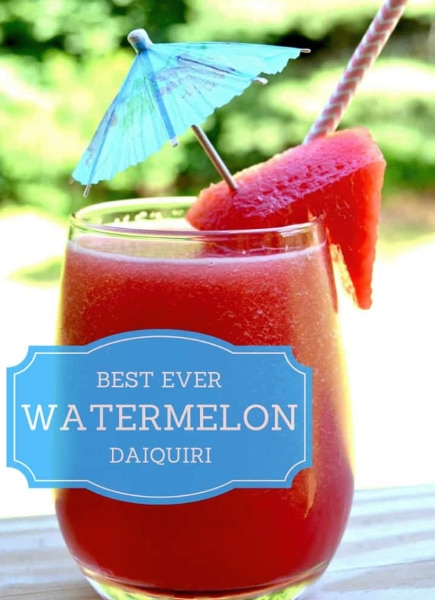 Watermelon is always a fan favorite during the summertime. Blending this versatile and colorful fruit into a smoothie cocktail is a delicious idea and a surefire way to keep you hydrated! 

Wrapping Up
Now that you've had a chance to try out your new favorite alcoholic smoothie recipe, we hope that you continue to make it for years to come! Whether you're an avid slushie drinker or only have them occasionally, surely there is one recipe here that you or your fellow party-goers simply can't get enough of!
If you are looking to purchase an upgrade or have yet to add a blender to your kitchen, check out these useful reviews before hitting the stores:
Looking for healthier (and virgin) alternatives? Try out one of these smoothies below:
---
Feature Image Credit: Liliya Kandrashevich, Shutterstock