5 Best High-Speed Blenders in 2023 – Top Picks & Reviews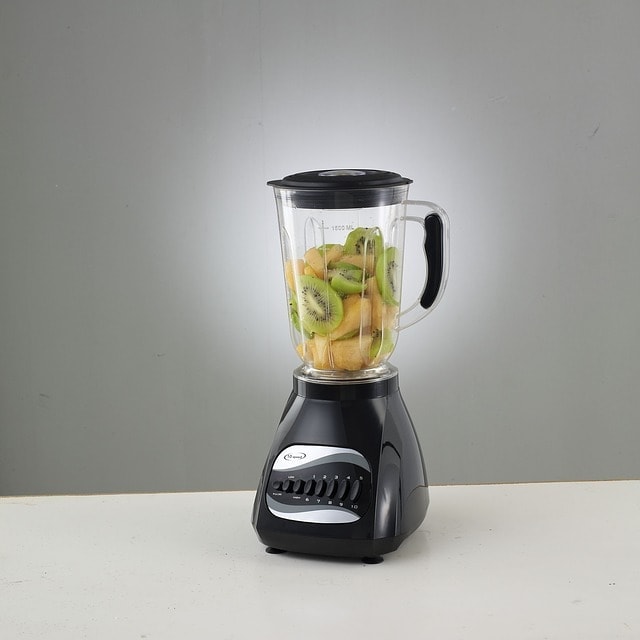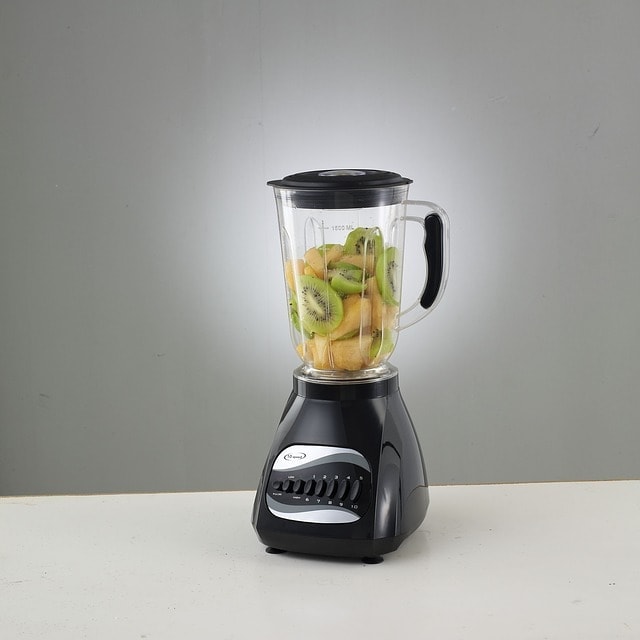 There are so many different high-speed blender manufacturers and products to choose from. They all advertise themselves with having fancy features and new inventions. This has resulted in a flooded market with hundreds of blenders to choose from. All in all, this makes it a long and tedious process to decide which one will be the right one for your needs.
This is why I wrote this article, where I've reviewed over 30 blenders. I've measured and compared them on a lot of parameters. Afterward, I compiled my favorite picks in the top 5 list below for you to read.
Thereafter, you can read my buyer's guide (if you want). It tells you about the main factors you should look at when finding the right high-blender for your needs.
Let's get started!
Comparison Table (updated in 2023)
Rating
Image
Product
Details

Top Pick

Vitamix Professional Series 750

Durable
Versatile
Variable speeds
CHECK PRICE

Best Value

Ninja BL610

Safety features
Large Container
Dishwasher safe
CHECK PRICE

Ninja BL770

Easy to use
Multiple features
Huge, sharp blades
CHECK PRICE

NutriBullet NBR-1201

Powerful 600-watt motor
Quick blending
Easy to clean
CHECK PRICE

Hamilton Beach 58149

5-cup glass pitcher
Stainless steel blades
2 speeds plus a pulse option
CHECK PRICE
The 5 Best High-Speed Blenders
1. Vitamix Professional Series 750 Blender – Top Pick

If you're looking for a heavy-duty blender that does it all, then the Vitamix Professional Series 750 is the one that you want. The Vitamix professional series blender has a commercial 2.2 horsepower motor that will meet all of your needs and is also built to last.
Purchasing a blender can be pretty costly. That is why Vitamix made a blender that you can count on for years to come. It isn't the most economical option on the market, but as the saying goes, you get what you pay for. Many of the cheaper brands only last so long and then you have to replace them, making them more expensive in the long run.
This blender has 5 pre-programmed settings that will automatically adjust to handle the different items that you need it to blend. It's great for making smoothies, frozen desserts, purees, and yes, even hot soup. It also has variable speed controls so that you can manually set the machine to obtain the exact texture that you want to achieve.
The blades are made of stainless steel. They can handle the toughest ingredients that you throw into the 64-ounce container. The only downside is that this blender is made for large quantities. If you try to blend smaller batches of products, you'll find yourself constantly scraping the side of the container and still not getting a smooth product. The reason for this is that the blades sit so high in the bottom that they're actually reaching for stuff that isn't there. Smaller batches often don't get high enough into the container to hit the blades appropriately.
Sometimes blenders can be tricky to clean. This one literally cleans itself. All you have to do is put a drop of dish soap and some warm water into the container and turn it on. In just 30 to 60 seconds, it will be as clean as it was before you used it. We also like that this blender is quiet compared to a lot of other blenders, so it doesn't hurt your ears.
Pros
Durable
Variable speeds
Easy to use
Easy to clean
Silky texture
Versatile
---
2.

Ninja BL610 Hi-Speed Blender – Best Value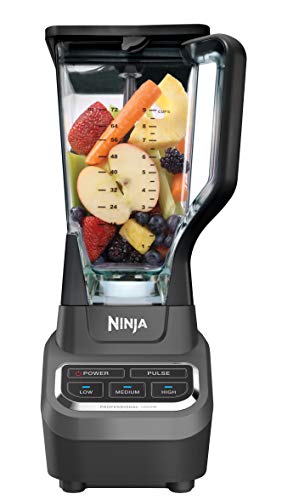 The word Ninja brings to mind a picture of a figure in a black suit who's about to karate chop something, who's about to tear their opponent apart. The Ninja blender works with the very same intentions.
If you need a blender that will tear anything and everything apart, then the Ninja Professional BL610 is for you. It's a powerful 1000-watt blender with a 6-blade assembly so powerful that they give you fast and efficient ice crushing abilities; they also make perfect blends and purees. They're angled to create a vortex that will take any solid fruit or vegetable and turn it into liquid.
Though this blender is made mostly of plastic, it doesn't look or feel cheap. The container fits into the base nice and tight and locks into place with a satisfying click. It also clicks when the lid locks in place so you know that you are ready to go. The blender won't work if everything isn't locked tightly.
The 72-ounce container is large enough to make double batches but is still effective when making a single batch of your favorite item. If you're new to this healthy way of blending, Ninja includes 30 of their favorite recipes to get you started. They want to make sure that you don't lose any of your nutritious goodness, so they even put a spout on the container's lid that locks open to aid in pouring out the contents. And cleaning couldn't be easier. All parts are dishwasher safe, so just rinse them off and throw them in.
There are only a couple of complaints that we have with this blender. The container tends to crack pretty easily and isn't covered under Ninja's 1-year warranty and the sharpness of the blades diminishes enough over time that your smoothies become a bit chewier. Though all blades lose some of their sharpness during use, this bender seems to break down a little sooner than most.
Pros
Plastic yet durable
Variable speeds
Safety features
Easy to use
Dishwasher safe
Large Container
Cons
Container cracks easily
Chewier smoothies
---
3.

Ninja BL770 High-Speed Blender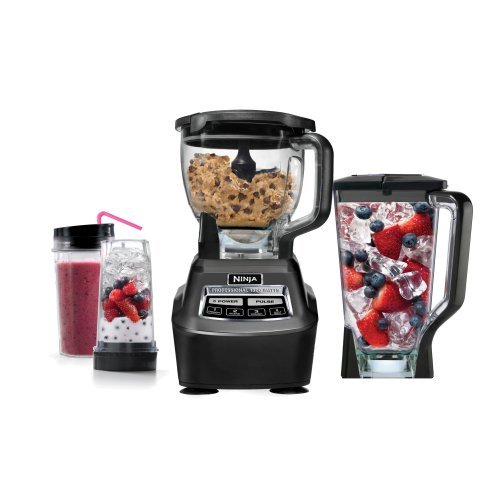 If you need a good quality, whole kitchen system, then the Ninja Mega Kitchen system is for you. This powerful 1500-watt machine not only has blending capabilities, it's also a food processor.
We really like that the blender and the food processor both work off of one base with this system. This helps save space on the countertop, which it also happens to fit under perfectly. It also has some pretty neat features that others don't. There are handles on the bottom that release the suction cups so the container is easier to remove from the base. It also has a lock to hold the spout open for easy, no-mess pouring.
There are a lot of different parts to the kitchen system. You get a huge blade in the center of the food processor that really gets things done. The blender part also has a large pitcher for bigger batches, as well as small cups for individual servings. One thing that we particularly like is that the containers are plastic, as opposed to glass, so they won't break easily if dropped.
There a couple of issues with the Ninja Mega Kitchen system though. It can be difficult to get all of the food particles out of the blade when cleaning. We've found that sometimes it may be necessary to use pipe-cleaner type scrubbies to get all of the build-ups out of the cracks.
You'll want to make sure that you keep it clean because if you don't, it will get a nasty build-up, causing it not to function right.
The food processor for this system doesn't have a hole in the lid. Some see this as a positive thing because it's impossible for food items to spit out. Others see this as negative because you have to stop the machine and remove the lid if you need to add more food or liquids to it. Though this can be an efficient system, it is very loud.
Pros
One base, multiple features
Variable speeds
Easy to use
Huge, sharp blades
Plastic containers
No holes in food processor lid
Cons
Difficult to clean
Very loud
No holes in food processor lid
---
4.

NutriBullet 12-Piece High Speed Blender/Mixer System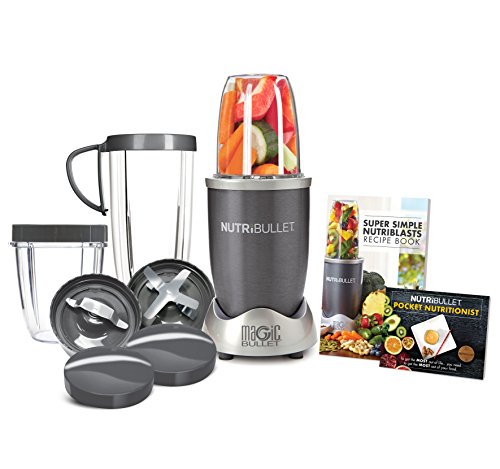 If you need an efficient blender that isn't too hard on the pocket book, the NutriBullet NBR-1201 mixer system could be for you. It comes with the power base, 1 tall cup, 2 short cups, 1 flat blade, 1 emulsifying blade, 2 re-sealable lids, a pocket nutritional guide, and a few recipes to get you started.
The NutriBullet is very easy to use. All you have to do is put your fruits and vegetables in the cup, screw the blades on, align the plastic tabs to the openings on the base, and push down. The powerful 600-watt motor will do the rest. Beware, though, if you don't add enough liquid to the container, the blades will sometimes get stuck. When this happens, you need to stop the machine, shake up the contents, and try again. When making smoothies, adding too much liquid can water down the fruits and veggies a little bit too much, causing them to lose some of their flavors.
A few things that you do need to be aware of with this product.
You do need to be careful not to break the little plastic tabs off of the cups. The motor won't turn on if they're missing.
The motor spins in the opposite way from which you screw the blades onto the cup. This can sometimes cause the seal between the cup and blade to loosen and cause leaks.
When you notice that it's taking longer to blend your smoothies, buy a new blade. You'll notice that your motor is quieter because there is less stress on it, and your smoothies will blend quickly again.
Pros
Quick blending
Easy to use
Easy to clean
Cons
Leaks
Cup unscrews from base
Food gets stuck
---
5.

Hamilton Beach Power Elite Blender (High-Speed)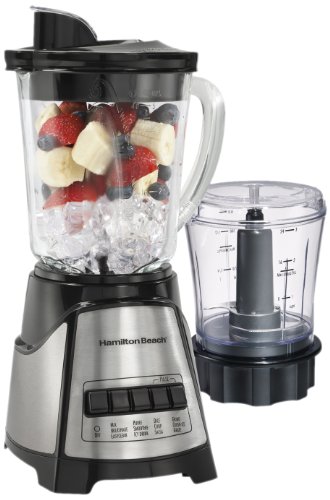 The Hamilton Beach 58149 is a good mixer to get if you simply can't afford anything else. You do need to keep in mind that you get what you pay for, though. This blender will wear out sooner than the more expensive ones will.
This 700-watt motor does a pretty good job pulverizing your food with its stainless steel blades, but it does struggle with frozen foods and ice cubes. They will blend if you are patient, but this causes quite a bit of stress on the motor. There are 2 speeds plus a pulse option that will help get the result that you desire.
Pros
5-cup glass pitcher
Stainless steel blades
Variable speeds
Cons
The pitcher is very heavy
Difficult to clean
Hard to crush frozen items
Wears out quickly
---
Factors to Consider When Choosing the Best High Speed Blenders
When looking for your perfect blender, there are a few things that you'll need to keep in consideration. How powerful is it?  Does it have variable blending speeds? How big are the blending containers? How much space will it take up on your counter? How easy is it to clean? Most importantly, what do you want to do?
If you're looking for a blender for making protein shakes and smoothies only, then you'll want the smaller blenders with the single-serving cups. If you want to make smoothies, purees, or to pretty much liquefy anything else, then you'll want a full-size blender. If you want one machine that can handle any job, you'll want to purchase a whole kitchen system.
Blending Tips:
Always put liquid or soft foods into the blending container first.
Make sure that you don't overfill the container.
Always make sure the lid is on the container securely before you begin blending.
Safety:
Never leave your blender unattended while it is being used.
Do NOT use hot liquids in your blender unless the user manual specifies that they are okay to use.
Always wait until the blades have completely stopped churning before removing the lid.
Always rinse the container immediately so that any leftover food particles don't dry out and get stuck in little nooks and crannies.
Always unplug the blender while you're cleaning it.
Don't ever put the motor (or base) of your blender in water.
So now that you know what to look for, how to use, and how to properly take care of your high-speed blender, let's do a quick review of our top picks:
Vitamix Professional Series 750 – Top Pick
Ninja Professional 72 oz. BL610 – Best Value
Ninja Mega Kitchen System (BL770)
NutriBullet NBR-1201 12-Piece High-Speed Blender/Mixer System
Hamilton Beach 58149 Power Elite
Hopefully, our reviews have helped you understand some of the different high-speed blenders that are out there on the market right now. It can be overwhelming to try to shop online because there are so many different choices—even more than walking into a store. You should now know what to look for in a high-speed blender, though, giving you more confidence in choosing the one that is right for you.