10 Best Blenders of 2023 – Top Picks, Reviews & Guide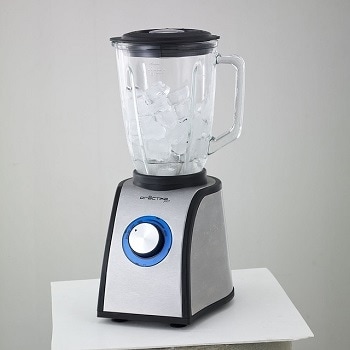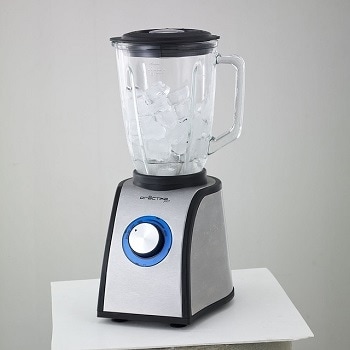 Blenders can be key kitchen appliances, chopping and pulsing anything you want, from smoothies to soups. But they can also be loud and not very sturdy. So how do you avoid purchasing a dud and find a great model?
Don't worry, we're here to help you shop. We've tested all of the top models and put together this list of the 10 best blenders available. Each ranked model includes a comprehensive review, comparing price, design, durability, capacity, and warranty so you can make sure you'll end up with a great machine.
Keep reading to see our favorite blenders and pick one out for yourself!
---
A Quick Look at our Favorite Picks in 2023:
Rating
Image
Product
Details

Best Overall

Ninja BL610

Strong motor
Lightweight
Simple interface
CHECK PRICE

Best Value

Hamilton Beach 54221

Fairly quiet
Intuitive interface offering 14 functions
Effective Wave Action System
CHECK PRICE

Premium Choice

Vitamix 7500

Simple interface
Large capacity
Generous seven-year warranty
CHECK PRICE

NutriBullet NBR-1201

Lower cost
Strong 600-watt motor
Attractive stainless steel design
CHECK PRICE

Breville BSB510XL

Quieter
15 speed settings
Ergonomic
trigger-style design
CHECK PRICE
The 10 Best Blenders:
1.

Ninja BL610 Blender – Best Overall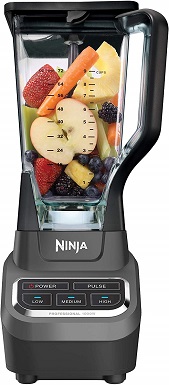 Our favorite blender is the Ninja BL610 72-Ounce Countertop Blender, a reasonably-priced, mid-weight machine with a simple interface and an attractive design.
This 9.5-pound model has a 1,000-watt motor and a large 72-ounce capacity. With only five buttons, power, pulse, and low-medium-high, the interface is easy to work with and covers all basic blender functions. The well-designed black body contains a strong six-blade assembly.
The container is unfortunately made of less-durable plastic that may crack with regular use. We also found that the BL610 was on the loud side. This model is covered by a one-year warranty, which doesn't include the plastic pitcher. However, we still think that this is the best blender available.
Pros
Strong motor
Large capacity
Lightweight
Reasonably-priced
Attractive, well-designed body with six-blade assembly
Simple interface
Cons
Louder
Less durable plastic container
Shorter one-year warranty that excludes the plastic pitcher
---
2.

Hamilton Beach 54221 Blender – Best Value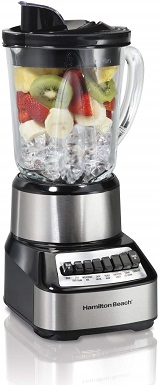 Of all the brands we tested, the best blender for the money is the Hamilton Beach 54221 Wave Crusher Blender, a strong, option-heavy machine sold at a very attractive price.
Weighing only 7.5 pounds, the Wave Crusher has a durable 40-ounce glass container and a reasonably attractive stainless steel and black plastic design. The intuitive interface offers 14 functions via eight buttons. Our favorite feature on this model is the self-cleaning button, which makes cleaning the sharp blades significantly easier. The lid, blade, and container are all dishwasher-safe.
In testing, we found that the patented Wave Action System works well, pushing the contents down onto the blades for more even grinding. The machine is also fairly quiet. Unfortunately, the plastic components do not feel very durable, and you'll have to pay shipping fees even while your model is covered by the one-year warranty.
Pros
Lower cost
Lightweight
Intuitive interface offering 14 functions
Durable 40-ounce glass container
Self-cleaning button and dishwasher-safe components
Effective Wave Action System
Cons
Less durable plastic pieces
Shorter one-year warranty
Must pay shipping costs even under warranty
---
3.

Vitamix 7500 Blender – Premium Choice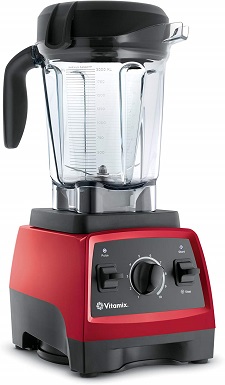 If you're shopping for a premium model, the Vitamix 7500 Blender could be your pick. This high-end model features laser-cut stainless steel blades, a choice of three colors, and a well-designed interface.
At 13 pounds, the 7500 is fairly lightweight and has a good-sized 64-ounce capacity. With a short and wide profile, this model will fit conveniently under lower cabinets, though we found the design somewhat clunky. The straightforward interface has pulse and start/stop buttons as well as a variable speed dial. In testing, we liked the 30- to 60-second self-cleaning feature and the included healthy recipe book.
We found reports of the blades breaking down, but fortunately, Vitamix offers a very generous seven-year warranty. In the end, we found that this machine is fairly expensive but offers fewer features than expected, with no presets or programming options.
Pros
Self-cleaning feature
Simple interface
Fairly lightweight
Large capacity
Stainless steel blades
Short and wide profile will fit under lower cabinets
Includes a healthy recipe book
Generous seven-year warranty
Cons
More expensive
Offers fewer features than expected
No presets or programming options
Less durable blades
---
4.

NutriBullet 12-Piece Blender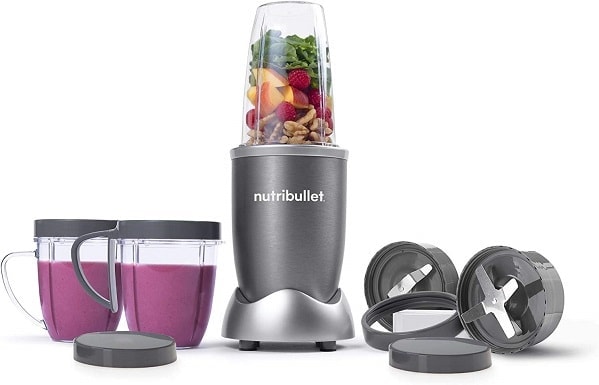 Are you in the market for a compact, speedy bullet blender? You may want to look at the NutriBullet NBR-1201 12-Piece, a powerful, lightweight bullet blender that's easy to use and small enough to fit in even the most cramped kitchen.
The NBR-1201 is a 7.05-pound model with a 600-watt motor. It has an attractive stainless steel design with a slim profile and can blend up to 24 ounces at a time. The package includes extractor and milling blades, a handled cup, a 24-ounce cup, and an 18-ounce cup, resealable lids, and a recipe book. All of the cups are dishwasher-safe.
With a smaller capacity and a motor that can't run for more than a minute at a time, this blender is best suited for single-serving blending. We found reports of issues with a leaking rubber gasket, and the blades need to be replaced fairly frequently. Luckily, you can buy low-cost replacements through Amazon. NutriBullet offers a basic one-year warranty.
Pros
Compact and lightweight
Lower cost
Strong 600-watt motor
Includes three dishwasher-safe cups with lids and a recipe book
Attractive stainless steel design
Replacement blades available at low cost through Amazon
Cons
Smaller 24-ounce capacity
Not suited to blending large amounts
Shorter one-year warranty
Less durable rubber gaskets
Blades must be replaced frequently
---
5.

Breville BSB510XL – Best Immersion Blender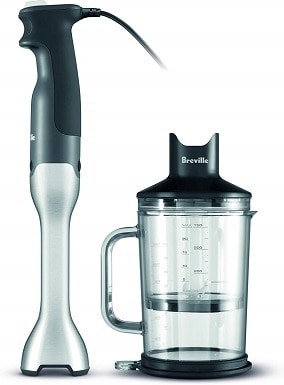 If you prefer the convenience of an immersion blender that will blend in any container, you may want to look at the Breville BSB510XL, an ergonomic, trigger-style blender with adjustable speeds and quiet operation.
This very lightweight 3.8-pound machine can blend up to eight inches deep at a choice of 15 speed settings. The package includes a 25-ounce chopping bowl and a 42-ounce blending container with convenient measuring lines, plus a whisk attachment.
The less powerful 280-watt motor can be used for 15 seconds at a time and then needs to rest for a minute, meaning that if you're blending large quantities, you'll have to do several rounds. Though lightweight, we found this model somewhat bulky with its many attachments. The BSB510XL also feels less durable but is backed up by a one-year warranty.
Pros
Up to eight-inch deep immersion blender
Lightweight
Lower cost
Includes two bowls and a whisk attachment
Ergonomic, trigger-style design
Quieter
Cons
Shorter one-year warranty
Less powerful 280-watt motor
Feels less durable
Somewhat bulky with many attachments
---
6.

KitchenAid 5-Speed Diamond Blender
KitchenAid's offering, the KSB1575CU 5-Speed Diamond Blender, has a straightforward five-setting interface, a strong motor, and a good capacity, but isn't the most durable and comes at a higher price.
Weighing 10 pounds, this model has a 60-ounce capacity and a decent plastic design, offered in many colors. The container is made of BPA-free plastic and locks into the die-cast metal base well. The KSB1575CU also has a convenient soft start feature designed to pull food into the blades before they hit high speeds.
This machine is fairly quiet but unfortunately has less durable plastic gears that may not hold up to frequent blending. With a large footprint, you'll need some kitchen space to accommodate it. KitchenAid offers a basic one-year warranty.
Pros
Simple five-setting interface
Strong motor
Large 60-ounce capacity
Soft start feature
BPA-free plastic
Quieter
Cons
More expensive
Plastic body and container
Less durable plastic gears
Large footprint
Shorter one-year warranty
---
7.

Cuisinart CBT-1500 Hurricane Blender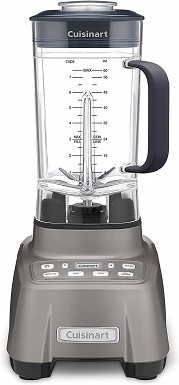 The Cuisinart CBT-1500 Hurricane Blender is a reasonably-priced, not-too-heavy option with convenient automation and programming tools, but is also louder, less durable, and not suited to blending small quantities.
This 9.55-pound model, sold in gunmetal and white colors, has a 2.25-HP motor and a four-prong stainless steel blade. The interface is a little clunky, with quite a few preset buttons and a liquid-crystal display with a programmable timer. This smart blender is programmed to automatically sense the load and adjust its speed accordingly, so you won't have to fiddle with the settings. The gears are made of durable metal.
In testing, we found that the 60-ounce plastic blend jar, though BPA-free, did not feel very durable, and the blade was too high to blend smaller quantities. The CBT-1500 is also a very loud blender. Cuisinart offers a generous three-year warranty.
Pros
Reasonably priced
Fairly lightweight
Programmable timer and many preset options
Strong 2.25-HP motor
BPA-free container
Automatically senses the load and adjusts the speed
Four-prong stainless steel blade and metal gears
Generous three-year warranty
Cons
Less durable plastic container
Blades too high to blend smaller amounts
Very loud
Clunky, more complicated interface
---
8.

Instant Pot Cooking & Beverage Blender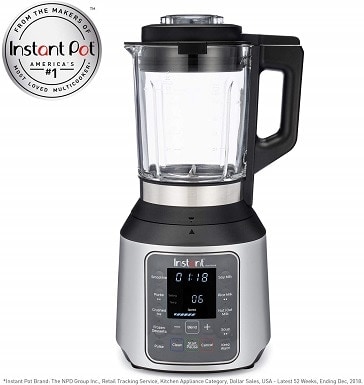 A more expensive offering is Instant Pot's Ace Plus Cooking & Beverage Blender, an attractive and versatile machine that is surprisingly heavy and has an overly complicated interface.
At 16.1 pounds, this model is the heaviest blender we reviewed. With 10 speed options and many presets, plus a delay-start timer, the interface offers many options but is also more difficult to use. The 54-ounce jar is made of high-quality borosilicate glass, and the package includes a three-in-one food tamper, a measuring cup, a cleaning brush, and a washable strainer bag.
The strength of this machine is its flexibility, as you can use it to make quite a few different things. There's no included recipe book, but Instant Pot does offer a recipe app. We found several reports of the plastic around the blade melting with regular use, so this machine may not be the most durable. Instant Pot backs it up with a standard one-year warranty.
Pros
Attractive and versatile
Many features and options
Includes tamper, measuring cup, cleaning brush, and strainer bag
High-quality borosilicate glass jar with decent capacity
Cons
More expensive
Surprisingly heavy
Overly complicated interface
Shorter one-year warranty
Less durable plastic around the blade
---
9.

Oster Blender 1200 Blender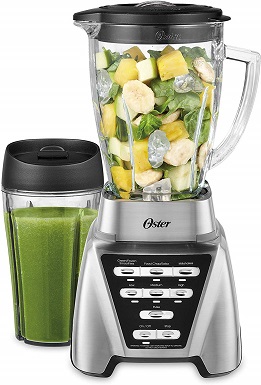 Low cost and lightweight with an attractive silver design, the Oster Blender Pro 1200 with Glass Jar offers many features and a great warranty but doesn't seem very durable.
This light seven-pound machine has a 1,200-watt motor and a 24-ounce borosilicate glass jar, which doubles as a to-go cup. Its complicated interface has quite a few presets and adjustable settings but may take some time to learn.
Though the Oster Pro 1200's small footprint and weight are handy, we found the small capacity must less convenient. We also found reports of blades breaking off and sealing gaskets leaking. Unfortunately, replacement rings may not be available. Oster does offer a very generous 10-year warranty.
Pros
Low cost
Lightweight
Attractive design
Dishwasher-safe borosilicate glass container that doubles as a travel cup
Very generous 10-year warranty
Cons
Smaller capacity
Complicated interface
Not the most durable
Reports of breaking blades and leaking gaskets
Replacement gaskets may not be available
---
10.

BLACK+DECKER Blender (BL1210BG)
Our least favorite blender is BLACK+DECKER's BL1210BG Counter Top Blender, a basic, lightweight model with a very wallet-friendly price but a less powerful motor.
This model, weighing only 8.2 pounds, comes with a dishwasher-safe 48-ounce glass jar, four-tip blade, and lid. Reasonably attractive and sold in a choice of black or red, this blender is easy to clean and simple to operate, with a classic five-button interface. It has non-slip rubber feet, a plastic base, and a self-cleaning feature.
The 700-watt motor does not seem very strong. In testing, it didn't pulverize ice or hard frozen fruit well and might begin smoking when left on. The blender is also fairly loud and uses a less durable plastic gear. BLACK+DECKER offers a two-year warranty.
Pros
Lightweight
Low cost
Dishwasher-safe components and self-cleaning feature
Four-tip metal blade and glass pitcher
Good two-year warranty
Cons
Less durable plastic gear
Fairly loud
Less durable motor that may smoke and doesn't handle ice well
---
Buyer's Guide – How to Select the Best Blender
Chances are, you've already owned several blenders. But have you thought about which features matter most to you or taken a look at all of the options before you? Keep reading to learn what makes a great blender and what your choices are.
What are the major types of blenders?
The most common type of blender consists of a glass or plastic blending jar that screws onto a metal or plastic base. Inside the base is the motor, which attaches to metal blades. Using gravity or patented processes, this type of blender pushes food down toward the blades.
Another option is the bullet blender, a compact style that blends inside a 24-ounce or smaller cup. These blenders are great for quickly making a single smoothie or a small amount of sauce.
The third major type of blender is the immersion blender, a handheld vertical variety that can blend liquid in any container. Long and thin, immersion blenders typically have push-button or trigger starts on the handle and rapidly spinning blades at the other end. These blenders work well for blending soups or other cooked liquids without having to transfer them into a specific blending jar. They aren't as good at blending ice or very hard foods.
Motor
The heart of your blender is its motor. The quality of the motor will determine how much and how well you can blend. Do you like to crush ice or hard frozen fruits? You may want to look for a model with a high-wattage motor that can stand up to prolonged blending. If you primarily blend softer items like fresh fruit or pesto, you may not need as strong of a motor.
Blade
Attached to the motor by gears, the blender blade, typically a solid metal piece with four sharp tips, does the actual chopping and grinding. You'll want a blade that's durable and sharp enough for your blending needs. If you blend very frequently, you may want to check if the manufacturer sells replacement blades.
For extra durability, you may want to look for models with metal, rather than plastic, gears. Because they operate at high speeds and are typically in contact with metal, plastic gears wear out more quickly and may need to be replaced.
Capacity
How much do you blend at once? You may want to consider this before you begin shopping. If you generally blend just a single-serving smoothie or a small batch of soup or sauce, lower-capacity blending containers may work well for you. If you operate in higher volumes, you may need a model with at least 48 ounces of blending capacity.
Blending Jar
Beyond its capacity, you may want to consider what your blending jar is made of. Tempered borosilicate glass is the most durable option, though it will also be heavier and may be more expensive. On the lighter end are models with plastic containers. Though less expensive, these may be more likely to stain or crack.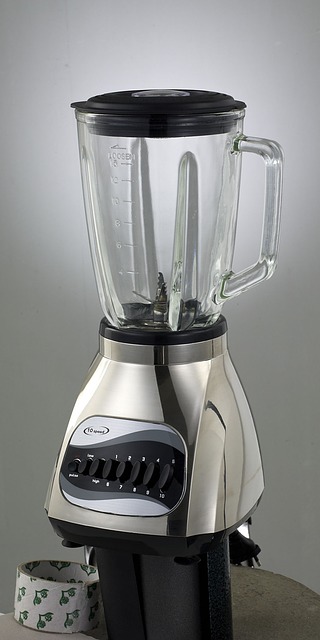 Cleaning
As with any food appliance, you'll want to clean your blender regularly. If you don't enjoy cleaning, don't have time, or are concerned about cleaning around sharp blades, you may want to purchase a model with a self-cleaning feature, which will dislodge hard-to-remove food from around the blades. You may also want a model with dishwasher-safe components like the blending jar, lid, and blade.
Price
How much are you willing to spend? If you have room in your budget, you may want a higher-end model that will have all of the features you're looking for. If you'd like to spend less money, you may need to make compromises or look at models with fewer presets and programming options.
Extra Features
Most blenders offer variable speeds, pulse buttons, and a few presets for crushing ice or grinding. But some blenders boast extra features, like delay-start timers or a wide range of preset grind speeds. Some even offer smart features like automatically speed adjustment or slow starts that ensure a more even blend.
You may want to consider what you're looking for in a blender. Do you want the extra features, or do you want a simpler machine?
Interface
Do you have a lot of time and patience to learn a new machine, or do you want one that will work right out of the box? Some blenders have simple interfaces with few buttons or dials, while others have many options and may require more time to learn.
Noise
Blenders are notoriously loud appliances, averaging a very loud 88 decibels. If you're noise-sensitive or live with someone who is, you may want to look for a quieter machine. If you need a very quiet blender, immersion blenders are the quietest variety.
Warranty
Since they operate at high speeds and work with a variety of foods, blenders can break fairly easily. To ensure that your appliance lasts a long time, you may want to replace blades often and frequently let the motor rest. But if it does break down, you'll probably want to know that your blender is covered by a good warranty.
All of the blenders we tested have at least a one-year warranty, though some range up to 10 years. You may want to check if the warranty covers all of the blender's components or if it only covers the motor. You may also want to pay attention to whether the manufacturer charges shipping or replacement fees while the machine's under warranty.
---
Conclusion:
The bottom line? Our top pick is the Ninja BL610 72-oz Countertop Blender, a strong, reasonably-priced model with a large capacity and a simple interface. If your budget is smaller, you may prefer the Hamilton Beach 54221 Wave Crusher Blender, which offers great value with a strong motor and an impressive array of features. If you're looking for a high-end model, the Vitamix 7500 Blender could be for you, with an intuitive interface, a handy self-cleaning feature, and a great warranty. Would you prefer a bullet blender? The compact, efficient NutriBullet NBR-1201 12-Piece is our pick. And if you're looking for the convenience of an immersion blender, you may want to look at the quiet, ergonomic Breville BSB510XL.
Shopping for a great blender can feel like a chore, but it doesn't have to be difficult. We hope our detailed reviews of the 10 best blenders, along with our comprehensive guide to the types and features of great blenders, help you find your perfect model.
Related Reads: