10 Ninja Blender Smoothie Recipes (with Pictures)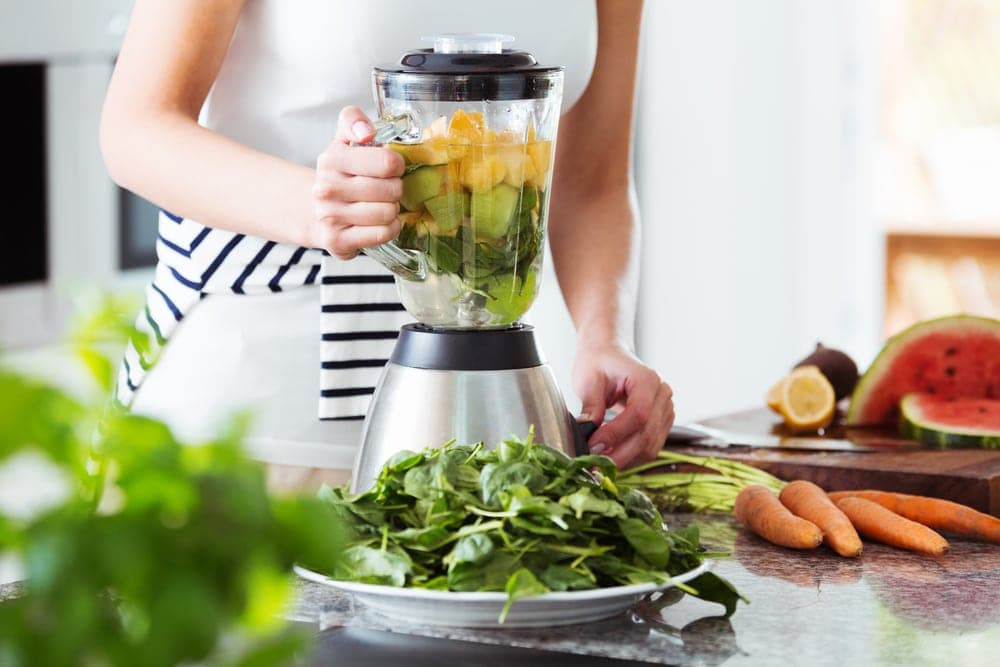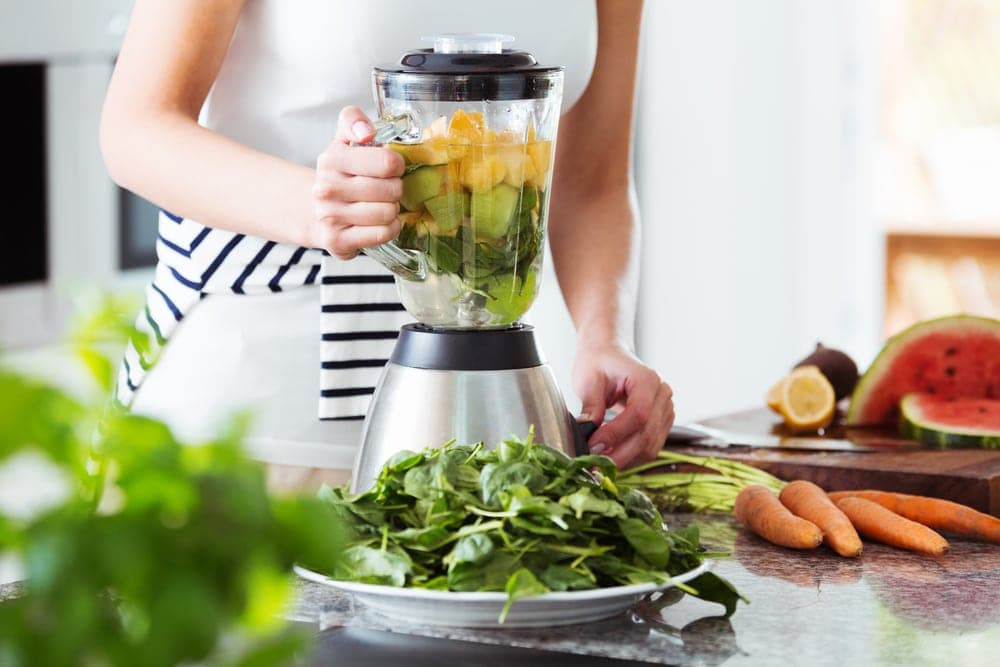 The Ninja Blender is truly the ninja of the kitchen, capable of whipping up an array of recipes. The name is fitting and so are some of the kick-ass recipes that have been created with this fine appliance.
Of course, you could use any blending gadget you have available to recreate these, but each recipe has been constructed and perfected with the use of the Ninja Blender.

The 10 Ninja Blender Smoothie Recipes
The 10 blogs we have featured truly mastered their take on the smoothie revolution with their cunning, delicious, and most importantly, nutritious Ninja Blender Smoothie Recipes!
Try one, try all – we hope that you enjoy the read as much as you do while tasting each smoothie!
1.

Immune Boosting Healthy Green Smoothie
When it comes to strengthening our immunity, it's no secret, we'll take any help that we can get. Don't be fooled by its green appearance or healthy name – this nutritious smoothie is surprisingly tasty! Get the recipe here.
---
2.

Stress Buster Orange Smoothie
Why not take your daily glass of orange juice to the next level with this Stress Busting Smoothie recipe? Not only does blending this breakfast staple make it fun, but the secret ingredients make it taste just like a creamsicle, but healthy! Get the recipe here. 
---
3.

Sunrise Smoothie
This recipe is the perfect breakfast – combining energy sparking fruits, your daily dose of greens, and the slightest hint of caffeine to get your day going – this is truly a one-stop shop when it comes to starting the day right. Get the recipe here.
---
4.

Strawberry Pineapple Kale Smoothie
Not all recipes are cut and dry – read into this one to find where you can play with your flavors depending on what you have on hand, or what your pallet prefers. Get the recipe here.
---
5.

Skinny Almond Joy Smoothie
A smoothie doesn't need to be green or made purely of fruit to be healthy – take a peek at this recipe to find out what makes it irresistible AND nutritious! Get the recipe here. 
---
6.

Blueberry Smoothie
This velvety recipe includes a wonderful unsuspecting fruit that adds acidity and warmth! You won't guess what it is! Get the recipe here.
---
7.

  Tropical Carrot Smoothie
Carrots are an underutilized veggie when it comes to smoothies. Here to turn that around is the Tropical Carrot Smoothie – sure to transport you to your favorite beachy destination all while being rich in nutrients! Get the recipe here. 
---
8.

  Cherry Spinach Smoothie
Cherry is another ingredient missing from many fruit smoothie recipes. A refreshing and different spinach combination will make this recipe a staple in your rotation! Get the recipe here.
---
9.

  Ginga Ninja Smoothie
We came because of the name, we stayed because it was incredible! There are quite a few ingredients to include in this recipe but rest assured they are necessary and the result is absolutely worth the effort. Get the recipe here. 
---
10.

Chocolate Berry Ginger Ninja Smoothie Bowl
A smoothie with a filling twist – a smoothie bowl incorporates the daily greens and fruits you get from an ordinary smoothie with additional grains, seeds, and fruit. Served in a bowl, topped with whatever your heart desired, and eaten with a spoon. Sounds like an experience rather than a smoothie! Get the recipe here.

Wrapping Up
Anyone with a blending appliance will be able to easily recreate any of these stand-out Ninja Blender Smoothie Recipes – so feel free to share them among the smoothie lovers in your life. The best part about smoothie recipes is they are interchangeable, forgiving, and packed full of the things our bodies need. We truly hope that this guide helps you become a smoothie ninja.
The Ninja Blender might be a hard sell as it's quite expensive, but there are other blenders on the market that are comparable to these powerful appliances. Below we have noted a few additional articles if you are in the market for a new blender, but unsure of where to start! You'll be thrilled to learn they vary in price, power, and performance-based on its bests uses, so easeful smoothie making is only one quick purchase away!
If you are looking for additional smoothie inspiration, check out one of these smoothie recipe posts below:
---
Feature Image Credit: Photographee.eu, Shutterstock