14 Beach House Interior Design Ideas (with Pictures)
If you're seeking to cultivate a relaxing staycation atmosphere in your home, a beach house aesthetic could be the style for you. Breezy, airy, and capable of adapting to match the seasons, the beach house look is easy to capture on a budget or if you have a little more to spend.
Beach House Style Basics
There are many ways to customize a beach house aesthetic, but here are a few basic elements:
A calm color palette. Blue, white, gray, and beige are all colors that promote peace and relaxation—a key component of a vacation house. If you're looking for a more fun or whimsical beach aesthetic, opt for soft colorful pastels such as creamsicle orange or bubblegum pink instead.
Coarsely textured materials. Beach house furniture tends to be out of rough, weathered wood or white shiplap. Jute and rope often dangle from lamps, adding a nautical touch. Hemp and linen are common fabrics for curtains, sheets, and pillows. Anything with a coarse, loosely woven texture seems to go with the flow.

The Top 14 Beach House Interior Design Ideas and Projects
Decor Projects You Can Make On Your Own
You can convert any home into a beach house on even the lowest budget if you have access to a dollar store or thrift shop and a little time on your hands.
1.

Recycled Jute Jar
Spaghetti sauce jars work great for this project as long as they're thoroughly cleaned first. All you need for this project is a jar, some glue, and jute or hemp from the dollar store. Liberally brush glue onto the jar where you want to place the hemp and tightly wrap the hemp around the jar so that there are no gaps. Tie the loose ends and let dry. You're done! You can use your new jute jar as a small vase or as a pencil holder, or purely for decoration.
---
2.

DIY Ship In a Bottle
Remember making this project out of an old water bottle as a kid? This one captures the same spirit, but adds a level of sophistication that your plastic treasure simply couldn't offer. To make this project, you'll need a glass liquor bottle (this is really why the rum is gone, right?) and some supplies like wood, thread, and cement for building and anchoring your ship. You could also use a miniature ship found at a hobby or dollar store if you don't want to take the time to construct the ship from scratch. This would be the perfect decoration for a boy's pirate-themed bedroom, or any space in your house that needs a nautical touch.
---
3.

Layered Shell Jar
Large vases are ideal candidates for this DIY project. You can collect sand and shells from the beach if you live nearby or visit a hobby shop to find your materials. Just pour sand in the jar, sprinkle your shells on top, and display your new treasure!
---
4.

Beach Bucket Planter
We love this dollar store craft because it works with any type of small plant! If you're going for an authentic beach look, swap some of the soil for sand and plant a succulent or lavender that's suited for sandy soil. Just keep in mind that plants need a little nutrition to grow, so if you want your plant to live longer than a few weeks you probably want to mix in a little fertilizer or some potting soil. Alternatively, you could use a fake succulent from the dollar store.
---
5.

Easy Arm-Knit Blanket
Arm-knitting is a fast and addictive hobby you can try while watching a beach movie like Mamma Mia! All you'll need for this project is several skeins of yarn and about five hours. Choose neutral-colored yarn like white or beige if you want to amplify the beach theme. You'll have a cozy blanket in an afternoon!  
---
6.

DIY Flour Sack Towels
Flour sack towels are an easy way to dip your toes into sewing if you've never tried. This project uses paint and wax paper to create the stripe down the middle, but some fabric stores sell fabric with the design already printed. We think this design pairs well with the beach theme especially if you use a color like blue or beige for the stripe.
---
7.

Hanging Candle Lanterns
You can easily make a hanging candle lantern with a glass jar, some twine, and tea candles from the dollar store. This tutorial teaches you how to tie the knots. You can hang multiple lanterns from a piece of weathered wood or make one to swing alone to add some tranquility to a small space.
---
8.

Seashell Art
Seashell art adds a splash of color while still maintaining the minimalist look common to beach decor. To make this project, paint a plain canvas the color of your choosing (we recommend a pastel color or any shade of blue). Once it dries, glue a sizable shell or starfish to make a simple yet bold seaside statement.
---
Home Decor Items to Add to Your Shopping List
9.

Seashell Indoor String Lights
Rope + seashells + twinkle lights= the perfect trio for a beach-themed house. You'll need to make sure these lights don't actually experience the sea breeze; they're indoor-only and work best in a small space, such as on a mantle or draped over a reading nook.
---
10.

TIKI Outdoor Torches
Create a tropical oasis on your patio by lighting TIKI torches. They have 5 hours of burn time per refill, which is long-lasting enough for a pool party.
---
11.

Jute Basket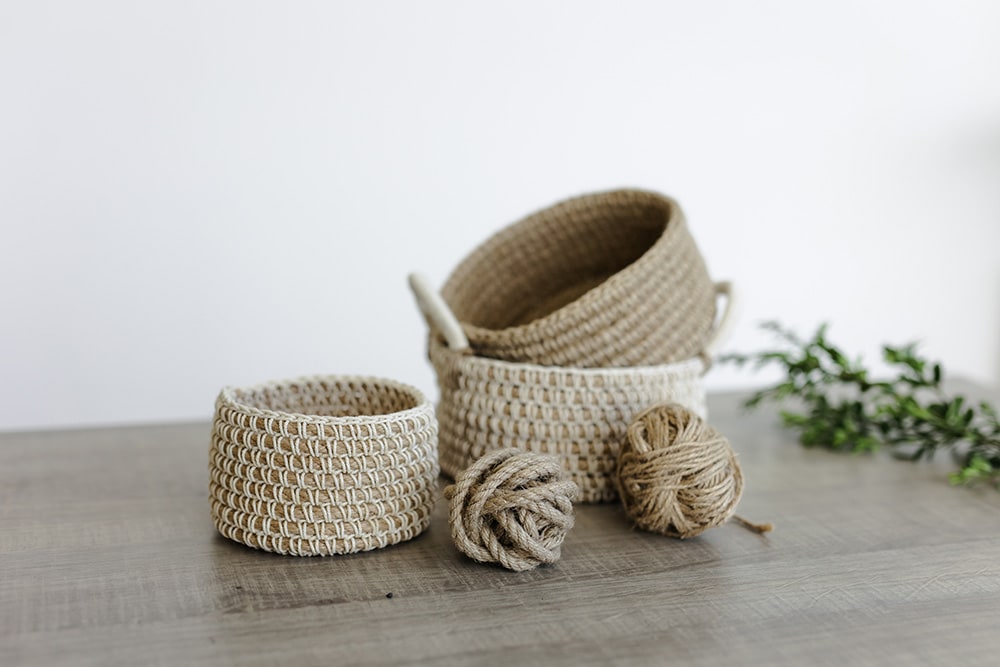 Baskets are useful for storing your everyday items that you don't want to clutter your minimalist space. Woven jute baskets are a practical way to implement a beach theme in your home décor without going overboard on decor.
---
12.

Ocean Scented Candle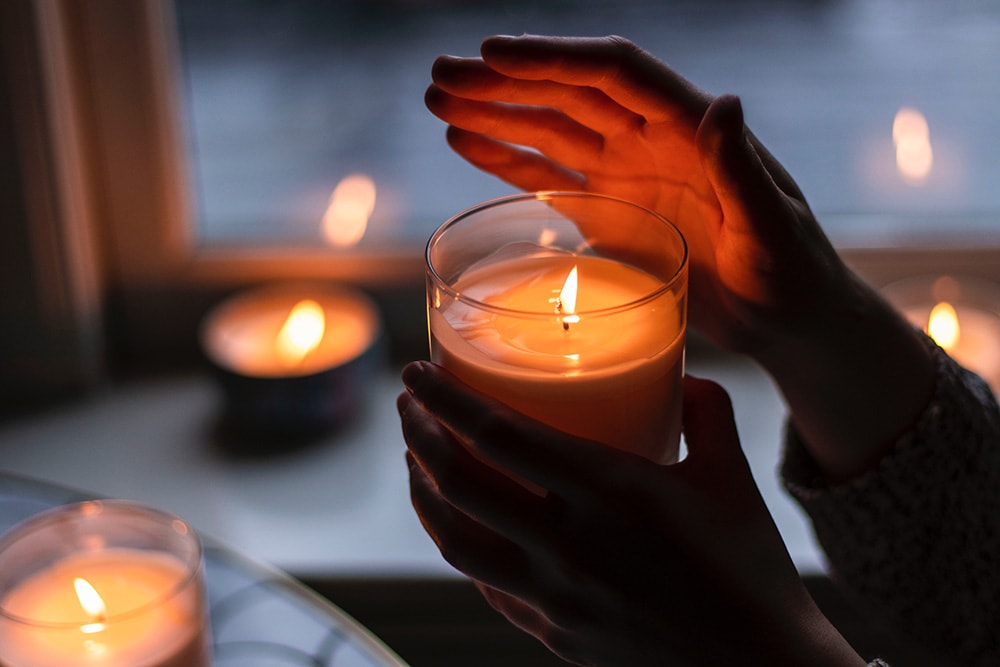 Ocean-scented candles let your home smell like the fresh sea breeze even if you live far from the coast.

Conclusion
A beach theme is easy to attain on any budget. All you need to complete the basic look is blue or beige colored décor, naturally woven objects, and weathered furniture or shiplap. "Beach hair, don't care" is the motto for this breezy, minimalist lifestyle, so the more open spaces you can create, the better you'll be able to nail this aesthetic. Since relaxation is key to the sea life, complete the look with a luxury candle and a couple of cozy throw blankets and pillows and you'll be set for spending the day in your new beach house.
---
Featured Image Credit: WindAwake, Shutterstock