10 Best 12-inch Car Subwoofers in 2023 – Reviews & Top Picks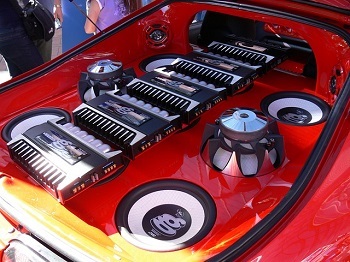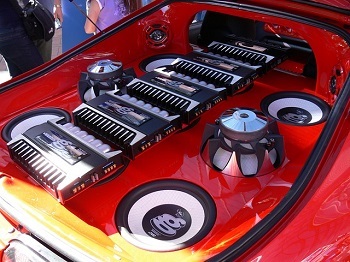 There are few things more satisfying than cruising down the street listening to your favorite music. Maybe you like to sing along or dance like nobody's watching. However, most of the time, your car's stock sound system just can't handle your tunes—particularly the bottom end.
That's because you need specially designed speakers called subwoofers to really bring out the bass in your songs. And finding the right sub for your situation can be tricky.
But we've done the research and put together a list of reviews for the best 12-inch car subwoofers you can get to bring the boom.
Our Favorites of 2023 Compared:
Rating
Image
Product
Details

Best Overall

Rockville W12K9D2 Car Audio Subwoofer

High-quality materials
Clean sound
Minimal distortion
CHECK PRICE

Best Value

Planet Audio AC12D Car Subwoofer

Great subwoofer for first-timers
Clean and clear sound
Perfect replacement or addition to factory speakers
CHECK PRICE

Premium Choice

MTX TNP212D2 Dual Car Subwoofer

Comes with box and wiring
Clean and heavy sound
Comes with amp
CHECK PRICE

Hifonics HFX12D4 Dual 4 Ohm Car Subwoofers

Clear sound at lower power ratings
Great for daily driving
CHECK PRICE

Rockford Fosgate P3D4-12 Punch RMS Peak Subwoofer

Deep, loud, crispy
Accurate RMS rating
Quality construction
CHECK PRICE
The 10 Best 12 inch Subwoofers
1.

Rockville W12K9D2 Car Audio Subwoofer – Best Overall
If you're really looking for that extra wham for your bass hits, there's a bunch of different options out there. But if you ask us, the Rockville 12 inch subwoofer is the best 12 in subwoofer available, and the first sub we'll recommend.
This Rockville 12 inch subwoofer really brings the heat. They've got an RMS rating of 1000W and a peak rating of 4000W. This should be enough to handle most audio spikes while providing a steady bottom end with minimal (if any) distortion.
Perhaps what we like best about this particular sub is just how legit the quality is. Every component is made out of top-notch materials to ensure the best sound available and provide the subwoofer with maximum longevity.
The cone itself is constructed with ultra-stiff uncompressed paper to allow for a maximum range. And it's covered with a thick foam surround to minimize distortion. Even the magnet is surrounded by a high-quality rubber that not only makes it look cleaner but protects the speaker from shock.
There are just a couple gripes though. During the break-in period, they have a little bit of a funky smell coming from the glue. But that'll dissipate. And our second issue is that while they are rated high, we recommend not boosting them over 600W.
Pros
High-quality materials
Clean sound
Minimal distortion
High spike threshold
Cons
Glue smell during break-in period
Higher than 600 W starts to distort
---
2.

Planet Audio AC12D Car Subwoofer – Best Value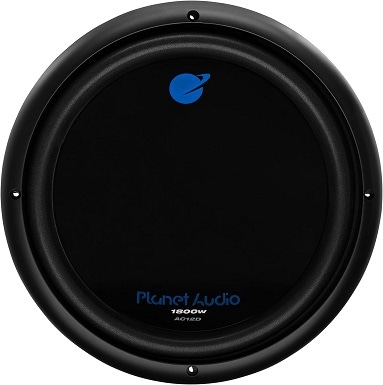 If you're looking for the best 12 inch car subwoofer for the money, the Planet Audio AC12D might be exactly what you're looking for.
This subwoofer has a peak rating of 1200W—which means you're not going to be using these to really shake your windows. But they will definitely bring out the bottom end in whatever you're listening to. The lows will come in clean just maybe not as loud as you're looking for.
We recommend picking up this sub if you're just looking to give your stock system that much needed bump. You can hook these up to an amp, but we definitely advise properly breaking these in before really trying to crank these up.
What surprised us most is the sound quality. Normally, you get what you pay for, but this Planet Audio subwoofer has an abnormally clean and clear sound. At the appropriate sound levels. that is.
Lower power ratings aside, this is an excellent subwoofer to add into a "first car sound system". It's a great subwoofer for those getting into tuning your car. Even if you blow this speaker too fast, the loss isn't going to kill your wallet. It's just a learning experience until you upgrade to a more expensive speaker.
Pros
Cheap
Great subwoofer for first-timers
Perfect replacement or addition to factory speakers
Clean and clear sound
---
3.

MTX TNP212D2 Dual Car Subwoofer – Premium Choice
Sometimes, you just want your bass to knock. And knock hard. In order to maximize your bottom end, you're going to need to invest a bit into your sub. Extra subwoofers, quality speaker box, and proper wiring are all components you need to look into.
But this MTX helps you cover each of these bases. This is a complete subwoofer set that includes 2 box mounted 12-inch subs, a quality MDF box covered in aviation-grade carpet, and 8-gauge wiring.
We wish it had a higher power rating as its peak rating is only 1200 W—the same as our number two pick. But the load is divided between two speakers.
Another thing we like about this package is that it comes with an amp! And if you're really looking to bump, you're gonna need an amplifier. It's a decent little amp; however, there are much better options out there.
Also, for the best sound quality out of these, we recommend swapping out the 8-gauge wiring for 4 gauge. It'll help out with that boost from the amp. But even if you don't, these subs hit hard and with minimal distortion.
Pros
Comes with box and wiring
Clean and heavy sound
Comes with amp
Cons
Expensive
Lower than expected power rating
8- gauge wiring instead of 4 gauge
---
4.

Hifonics HFX12D4 Dual 4 Ohm Car Subwoofers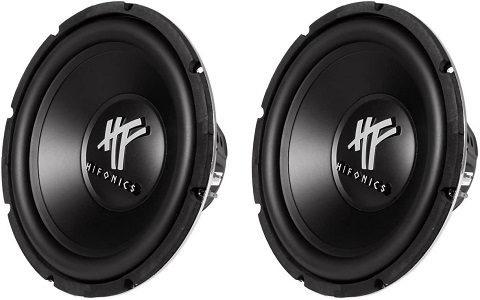 These Hifonics subwoofers are a decent choice for those of you looking for that extra bump, Rated at 800W RMS for the pair, these subs can handle what you're looking for a daily driver. They aren't going to win any sound competition, but still, the quality is clean and clear.
Like any other subs, these require a definite breaking-in period. Failing to do so will result in both of your speakers burning up quick. Although made of industry-standard materials, they aren't as sturdy as our top pick.
You're going to want to put these speakers in a quality box. Unfortunately, they don't come with one, so you'll have to find one or make one yourself.
The voice coils on these speakers are decent, but under higher powers, they have a tendency to burn out. But as long as you're not trying to max out your speakers every single time you turn them on, you should be fine.
Pros
Clear sound at lower power ratings
Great for daily driving
Cons
Weaker voice coils
No box included for dual speakers
---
5.

Rockford Fosgate P3D4-12 Punch RMS Peak Subwoofer
You want some real rumble in your trunk? Rockford Fosgate's Punch line of subwoofers is known for its deep, loud, and crispy bass. Talk shop around a car audio store, and you're sure to hear Punch subs mentioned once or twice.
These particular speakers are rated for 600 W RMS. And that's a pretty accurate rating too. Many subs tend to peter out before really reaching their RMS.
This subwoofer is expensive though. But you do get what you pay for. It's constructed out of great quality materials including aluminum cones and dust caps.
The reason these aren't rated higher is because of the cost and lack of accessories. The cost of this sub covers just that. A single subwoofer. If a second sub had been included with a proper box, these would have easily taken our top spot for the premium option.
Pros
Deep, loud, crispy
Accurate RMS rating
Quality construction
Cons
Super expensive for a single subwoofer
No box or other accessories included
---
6.

Pioneer TS-A300D4 Car Audio Stereo Subwoofer
You don't have to break the bank to get a good quality subwoofer. There are several amazing mid-range subs available such as this Pioneer TS-A300D4.
Being a Pioneer, this subwoofer comes from a trusted brand well-known for its affordability. The TS-A300D4 has an RMS rating of 500W, which it maintains with relative ease. Not as much as the Punch above, but still good.
The glass fiber and IMPP (interlaced mica polypropylene) cone construction helps to produce a quality sound while keeping some semblance of durability. Not as durable as an aluminum cone, but good enough.
If you're planning on running this sub on an amp, we advise extra caution. Although the power rating is relatively decent, you're going to want to utilize two of these subwoofers for an amp. However, at their price point, that option's a serious possibility.
Pros
Great sub for the price
Decent RMS power rating
Inexpensive
Cons
Not so durable
Need at least two for amp use
---
7.

BOSS Audio Systems CXX12 Car Subwoofer
You don't have to get a sub that really slaps in order to get some bass in your car. If you're just looking to upgrade your factory speakers, the BOSS CXX12 is a great option.
Its max power rating is only 1000W, and we recommend running it much lower. Expect to run this subwoofer at 200W, and you'll have no issue. Anything much more than this, there's going to be some problems. But if you're using this as a stock replacement or something to just add a bottom end, then you'll be OK.
The bass of this sub isn't designed to boom. It provides a tighter, sharper bass for listening to music at normal levels.
Pros
Cheap
Good for stock replacement
Cons
Low power rating
Construction could be better
No boom to the bass
---
8.

Skar Audio Dual 2 Ohm Car Subwoofer
The Skar Audio EVL-12 can be a bit of a hit or miss. On one hand, it can put out a pretty decent bass sound. On the other, they're known to be like stars that burn too bright. One minute it's working, the next it needs to be replaced.
However, when they're operational, they sound great. One sub is rated at 1250 RMS! While we definitely don't recommend pushing it anywhere near that high, it's still a pretty impressive number. Combine a second sub with those types of numbers, and people will hear you coming from a mile away.
But this sub can be a pain to install. It weighs over 30 pounds for a single subwoofer. That's heavy and can make installation a nightmare. We recommend getting some help from a friend when doing this.
Pros
High RMS power rating
Great sound
---
9.

Kenwood Car Audio Subwoofers
This set of Kenwood subwoofers seems like a good deal at first glance. This order comes with two speakers with a peak power rating of 2000W each and they produce a better-than-stock bass sound.
However, after further examination, these subs find themselves near the bottom of our list.
While they have a peak power rating of 2000W, each speaker only has a 50-400W RMS. Having a range that low for a peak power so high makes us question the real quality of these speakers. Also, they feel cheaply constructed—which is disappointing because the diamond array pattern looks awesome.
But after they get properly broken in, the speakers are capable of the higher end of their RMS range. And they sound good! The problem is that a standard breaking in period may last a few hours or days of playtime. You'll want to break these speakers in for at least a couple of weeks before starting to crank them up.
Pros
Inexpensive
Diamond array pattern
Cons
Cheaply constructed
Very low RMS range
Extremely long break-in period
---
10.

Infinity Kappa 1200W Car Audio Subwoofer
We'll be the first to tell you that Infinity can put out a decent sound. As a matter of fact, many high-end Infinity models are among the elite. The Kappa 1200W subwoofer is rated for a peak power of 2000W, and they maintain their RMS rating of 500W. Connecting two of these together inside a proper box can seriously hit.
But there's one major reason these can't rate any higher on this list. They get very hot, very quickly. Hot subwoofers can be very dangerous for both the speaker or your vehicle and associated systems.
Cons
Fire hazard
Can damage amplifiers or other components due to heat
---
Buyer's Guide – Best 12 Inch Car Subwoofers
When it comes to purchasing the right subwoofer for your situation, there are some key factors you need to take into consideration.
Mounting or Box Options
If your vehicle already has a place for your subwoofer to be mounted, you should try and find something that will match up to your mounting holes. Other than, the most common setup for a subwoofer is to have them mounted inside a box. There are several box varieties so be sure to get the best one for your needs.
Cone Construction
The type of cone inside your subwoofer plays a critical part in the sound quality that will be produced and the durability of your speaker itself. Paper and polypropylene cones are among the most common. They're much cheaper than other options but sacrifice durability. That's not too say they can't produce a great sound though. Sturdier materials such as aluminum and magnesium are used to produce even more durable cones. In super high-end subwoofers, you'll even find cones made out of carbon fiber and Kevlar.
Power Rating
There are two main power ratings you'll see when purchasing a new subwoofer.
Peak Power: The Peak Power rating lets you know how high of an audio spike your speakers can handle at one time. While this is important, this number is only relevant for acute segments of high sound.
RMS: This is the rating you want to pay the most attention to. This tells you what your subwoofer can output continuously and not blow. This is always lower than the peak power rating. Normally, the higher this rating, the higher-quality speaker. However, many subs claim to have higher RMS ratings than actual.
---
Conclusion
Hopefully, this list of 12-inch car subwoofer reviews has helped you determine what you're looking for your vehicle's audio system.
There are many different reasons to boost the bass output of your car's sound. And we've found that the best 12 in subwoofer overall for all occasions is the Rockville W12K9D2 Car Audio subwoofer. It's a perfect option for your daily needs. It's not going to blowout any sound competition, but it will definitely give you that extra hit you're looking for.
For the best bang for your buck, the Planet Audio AC12D car subwoofer easily brings the best value. It's not going to break your bank, and it's an amazing choice for those starting to modify their car audio.
However, if you really want King Kong in your trunk, you're going to need to put aside some cash and invest in a couple of subwoofers specifically designed to slap—like the Rockford Fosgate Punch series.
---
Featured Image Credit: OzHarte, Pixabay