6 Best Cordless Drills under $50 – Reviews & Guide 2023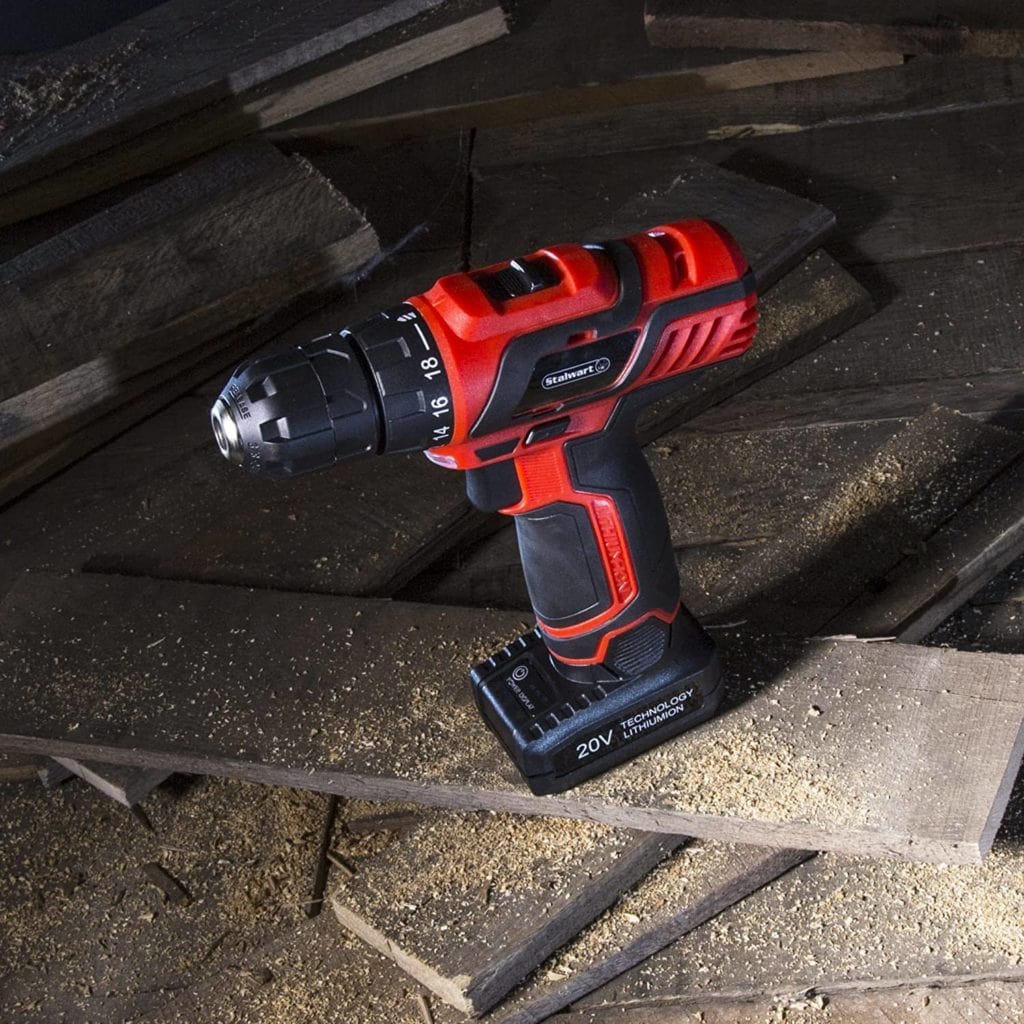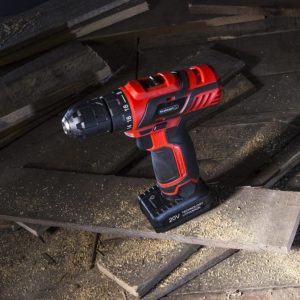 For repairs and DIY projects around the home, a cordless drill is invaluable. It has a multitude of uses and can offer a level of efficiency to your project that will give you a constant appreciation for its power and versatility. And with the rechargeable battery feature, you can take it anywhere in your home without searching for an outlet.
Most cordless drills are pricey with plenty of extra features that add to their functionality but also give the manufacturers cause to mark them up. You don't need anything fancy around the home, just a tool that works and makes your life a little easier. And that is where this collection of drills under $50 comes in.
In these reviews, we picked the best six drills with a quality design, perfectly functional without frills, and economically priced. They are ready to help with your building projects, crafts, or whatever you need of them and will do it without a fuss. And they are very stylish, simple, and have large batteries to see you through.
A Quick Comparison of Our Favorites 2023
| Rating | Image | Product | Details | |
| --- | --- | --- | --- | --- |
| Best Overall | | Black+Decker LDX120C Cordless Drill | 20V battery ,11 clutch settings ,3-prong jaws | CHECK PRICE |
| Best Value | | Avid Power MW316 Cordless Drill | 3-prong jaws ,21 accessories ,20V battery | CHECK PRICE |
| | | Hi-Spec 18V Cordless Drill Combo | 17-position clutch ,Angled grip ,3-year warranty | CHECK PRICE |
| | | TACKLIFE PCD01B Cordless Drill | Lightweight ,20-setting clutch | CHECK PRICE |
| | | EnerTwist ET-CD-20 Cordless Drill | LED light ,Ergonomic handle | CHECK PRICE |
The 6 Best Cordless Drills under $50
1.

Black+Decker LDX120C Cordless Drill – Best Overall
If you want quality and value, the number one name many tool lovers turn to is Black and Decker. The Black and Decker LDX120C has both a terrific build and design, coupled with a price that won't give you financial pause. It is a handsome tool in the traditional orange and black and holds its head high in the field of economical drills.
This model is perfect for drilling wood, metal, plastic, and has plenty of potential as a high-powered screw gun. It has 11 clutch settings, an easily adjustable new chuck assembly, along with a 3-prong chuck that can open to ⅜ of an inch wide. Add to that a massive 20V Lithium-ion battery, and you are ready to take care of that honey-do list.
Some users had problems with the design. It is not a large unit, so it will feel awkward and tricky in larger hands. While its compact size offers some maneuverability, it can be a bit tedious. And a few had issues with a disconnect between the chuck and the motor after sustained us. They can hear the motor, but nothing happens with the transmission. Overall we think this is the best cordless drill under $50 we have reviewed.
Pros
20V battery
11 clutch settings
3-prong jaws
---
2.

Avid Power MW316 Cordless Drill — Best Value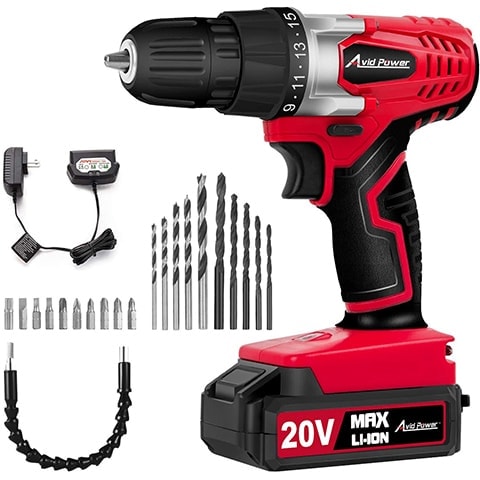 With its very attractive design and a myriad of accessories, the Avid Power MW316 is what you want if getting done with your chores and taking back your day is at the forefront of your mind. It has a 16-position clutch, offering plenty of torque for any job, and a chuck with a 3-prong jaw up to ⅜-inch wide, easily opened and closed by hand.
Its grip is ergonomic and fits perfectly into your hand, and even with the 20V battery in the cradle, it is very well balanced. Add that feature to its light weight, at only 2.2 pounds, and you don't need to concern yourself with muscle fatigue, even after plenty of sustained use. And it has a flexible shaft for those hard-to-reach places.
This model has a few design issues, but many of them must be one-off, as most users love this tool. Some indicated the model wouldn't work at all, some said the chuck would not open, and others said additional batteries for personal use don't exist. Each of these is an isolated incident. Although they all said that customer service was lacking. We think this is the best cordless drill under $50 for the money, a double-budget winner!
Pros
3-prong jaws
21 accessories
20V battery
Cons
Poor customer support
Manufacturing flaws
---
3.

Hi-Spec 18V Cordless Drill Combo
This drill has it all. The Hi-Spec Cordless Drill Driver not only has a 17-position clutch and up to 18 newton meters of torque, but its twin sleeve 10 mm chuck gives you the freedom for one-handed bit changes on the fly. And the trigger is a variable speed design, which, combined with these other features, makes this a formidable tool.
It has an angled body, not the usual 90° handle to motor shape of most models, which gives the user more access to arm power when forcing in those challenging drill holes. The accessory package is nothing to sniff at, boasting 30 pieces for every eventuality. It has a tremendous 3-year warranty. All in all, a lot of features for the price.
The biggest complaint we had with this drill was in the battery. It is not only smaller than many of its competitors, it also has a substantially shorter battery life when used in sustained bursts. And the battery quality leaves much to be desired. There are scattered reports of some of them shorting out.
Pros
17-position clutch
Angled grip
3-year warranty
Cons
Short battery life
Faulty battery design
---
4.

TACKLIFE PCD01B Cordless Drill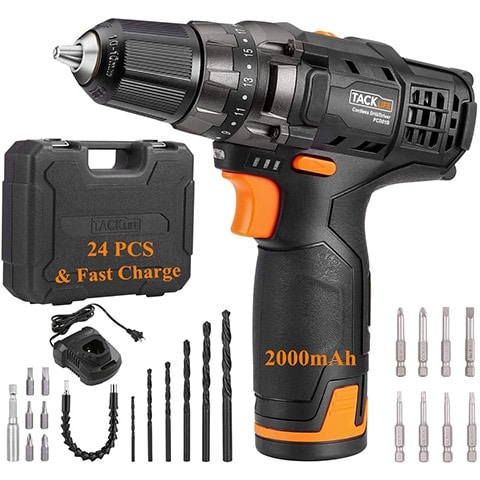 The TACKLIFE PCD01B is a drill-like few others. Instead of a boxy battery design, it has a canister style that fits snuggly into the grip, allowing a larger hand to use this tool with ease. It has a massive 20 setting transmission for optimal torque and a ⅜-inch metal chuck for all of the bits that come with this set.
For efficiency, the battery can charge at speed, going from completely drained to fully charged in only an hour. It has a variable speed trigger, is very lightweight, and even has an LED light for low-light situations. This set comes with everything you will need for any household projects, and they all fit in the included carrying case.
The battery charges quickly, but that is because it is only a 12V design. And because it is smaller, it drains very quickly. The smaller battery also lends to be very weak, which underpowers the unit. And the design lends to be already underpowered, and many models are failing in short order, even when used in low-impact situations.
Pros
Lightweight
20-setting clutch
Cons
Poorly made
Small battery
---
5.

EnerTwist ET-CD-20 Cordless Drill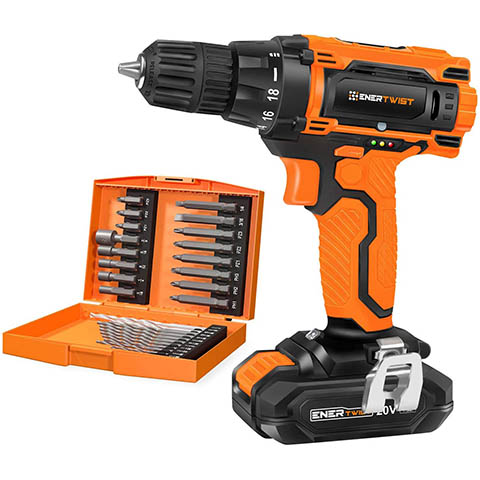 From a brand you might not know comes a monolith you won't forget. The EnerTwist ET-Cd-20 is a beast of a machine, with its 20V battery and variable speed trigger ready and willing to make things happen. It has a 19-position full-torque clutch and a keyless chuck for single-handed bit changes.
It is light and compact with a ribbed grip for superior control and even has a belt clip for working in high places. It comes with a built-in LED light that is great for work in dark spaces and an energy indicator on the drill housing, so you know how much battery life remains. Throw in the accessory kit, and you are ready to dominate.
While the battery is large and the drill spins at a high rate, the motor is weak and has trouble, even with small drilling and screwing needs. And a manufacturing glitch has several units going out without the keyless chuck assembly, which is an important feature. Plus, the battery charge is frequently forgotten in the package.
Pros
LED light
Ergonomic handle
Cons
Packaging errors
Weak motor
Manufacturing issues
---
6.

Stalwart 75-pt1004 Cordless Drill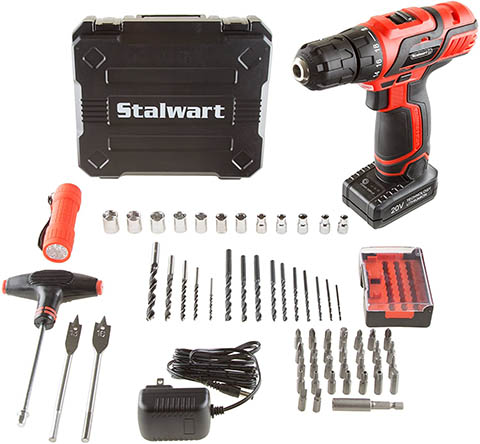 The word stalwart is an adjective that means reliable and hardworking, and this tool embodies that spirit very well. It has a running speed from 0-1,400 RPM, with a maximum of 35 newton meters. All of which is powered by the large, 20V Lithium-ion battery capable of fully charging in 3 hours.
It has a comfort grip handle for control and versatility, a keyless bit chuck, and a multi-position transmission. And, unlike many of its competitors, it has a magnetic bit holder for keeping those extra screws or bits close. Combine all of that with an accessory kit and carry case that is impressive, and you are getting a lot of bang for your buck.
This model has a similar issue to many of these, and that is the missing pieces that seem to be absent in the case the model comes in. It could be a vendor oversight, but it is happening frequently enough to be concerning. The battery is very weak for being 20V, and the charging cable is ineffective. It is just a flawed model overall in power and design.
Cons
Cheap design
Missing pieces
Bad charger concept
---
Buyer's Guide – Purchasing the Best Cordless Drill Under $50
When selecting an inexpensive cordless drill, there are two things to remember: you are getting a domestic model, not one for commercial applications, and you get what you pay for. That doesn't mean that the more economical models aren't worth having. They know their place, and that is in the home. Here are some important factors to keep in mind when shopping for a moderately-priced cordless drill.
Choosing Your Cordless Drill for Home
As with all tools, the first questions are:
What do I need it for?
How often will I use it?
How much do I want to spend?
While the price is always a variable in all tool shopping, it is not the most crucial variable when the cost is less than $50. The more important question here is in the use itself. Knowing what you need it for and how often makes a difference. For instance, is it for hobbies, or do you plan to use it for DIY projects?
The power of the unit, the battery life, and the options for torque settings all determine the tool's efficiency for your prescribed use. You don't want too much power with specific projects, but you don't want a tool that is too weak when you need to punch through a wall or drill into a hardwood.
The best course is to select a drill somewhere in the middle with a variable speed trigger and plenty of clutch settings for a variety of needs. One with a large battery but a lightweight design is good, and one with the balance to keep that wrist fatigue at bay is an excellent option.
Choosing Your Features
What are the vital features that you look for in your cordless drill? The most common features are:
Battery
Power
Size
Built-in options
Accessories included
Warranty
Pick your favorites, or find one with all of these, and you have a drill that is not only perfect for your needs but also makes you happy to have it. The common thread with economically priced drills is the lack of frills, but that doesn't mean they lack a few fun additions the more expensive models have.
For instance, it is very common to have a LED light built into the housing near the clutch assembly for working in low light, as is often the case in the winter months when the days get shorter. These lights are activated via a switch in the trigger, so when the gun is used, it burns brightly for working efficiency.
Some of these might seem little in the grand scheme, but you start to miss them when you have had them and then don't. Battery size is another of those options that are better to have and not need than need and not have. And anyone who tells you that overkill is underrated has used a weak tool in place of the stronger one they know and trust.
Battery
For cordless drills, it is a no brainer that the battery is a critical component that must be large enough to keep the drill motor working its hardest for the most prolonged duration possible. And having the corresponding charger work at its best capacity is also a crucial feature.
Batteries come in several sizes, but the most popular is 20V. As you have seen in these reviews, smaller batteries when put under strain, last substantially shorter lifespans. That is simple physics, but it lends to an apparent dilemma: if you use the tool in shorter durations, does the battery power actually matter?
The answer is yes, for two reasons. One, for the gun to work at its best, it needs a constant power source, and smaller batteries sorely lack in this case. And second, the charge time on all types of batteries is pretty close to the same, so it makes sense to have the larger battery if it will take the same amount of time to charge.
Power
Cordless drills are measured in RPM and newton-meters of force. The higher the newton-meters of force, the harder the drill works. RPM directly relates to this force, so the spin is somewhat irrelevant in some cases, paramount in others. You rarely see the motor size as most drills are designed similarly, so this metric is the best guide.
Size
Physical dimensions and weight are the key factors here. One huge upside to compact drills is that they are very light, and since they are tailored for domestic use, they are often a more unisex concept, which means they are lighter to cause female hands less strain.
The handles are often smaller, which is a problem with large hands, but medium to small hands are perfect for them, and they are soft and ergonomic to add to the users' comfort. And they are well balanced, even with the battery installed. The most massive model in this review is just under 7 pounds, with the lightest just over 3 pounds.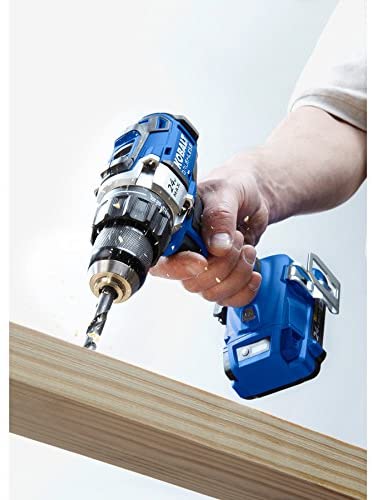 Built-in Features
Along with the handy LED light we mentioned, the list of features on many of these compact cordless drills is vast. Belt clips for work when elevated, magnetic bit seats to keep metal items under control, and the keyless chuck system are just a few things that can make or break a purchase if they aren't present on the drill.
As we said, these drills are economically priced because of the lack of extra features, but that doesn't mean they don't exist, and that doesn't mean they don't matter. A multi-setting transmission with 12 positions is excellent, but one with 20 positions is much more appealing.
Accessories
Most of the time, pretty much any drill kit you buy will come with a few extra helpful items you will eventually need to be productive. Drill bits, screw bits, and even a carrying case are all common incentives to pick one drill over another. And the more you get, the more likely they think you are to select their drill.
For the most part, a lot of this is secondary to the tool's actual functionality and efficiency. If the drill is a lemon, none of these additional items will be worthwhile, so having a great drill without accessories is still better than having a mediocre drill that comes with so much stuff you will never use, it clogs your worktable space.
Warranty
Knowing your tool has a good warranty is a way to get peace of mind for no additional charge. Like health insurance, it is better to have just in case, and the better and more comprehensive the warranty, the less likely your drill is to fall apart right away. Although, therein lies the rub.
Most warranty periods only last the duration a tool is supposed to remain functional. These tools are tested and tried in all conditions, and the average of their life cycle is the most common length of the warranty. So, if you have a cordless drill with a 3-year warranty, it might last longer, but it is more likely to fail just at the edge of those 3-years.

Conclusion
The best-in-show from the brand you know is none other than the Black and Decker LDX12-C Cordless Drill. It looks good, it runs great, it has the powerful battery we wanted, and all of the features we needed. For our best overall pick, there was no contest.
We would traditionally include the best value in our reviews, but with all of them being so reasonably priced, it seemed obligatory, so instead, we will say thank you for reading our reviews. We hope these picks and this buyer's guide have helped you when selecting the next cordless drill under $50 for your home project needs.
More top 5 drill pick guides on housegrail.com: