3 Best DeWalt Miter Saws of 2023 – Top Picks & Reviews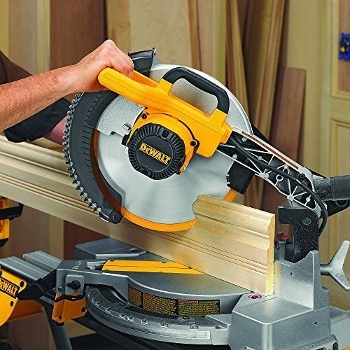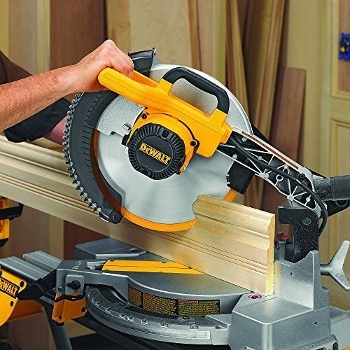 Choosing a good DeWalt miter saw is not an easy assignment. This is because DeWalt has been in existence for more than a century and as such, their products have flooded the market. Picking just one tool from their expansive collection is, therefore, very difficult and without the right information, you may end up with a tool that does not suit your DIY or professional needs.
This, however, is not to say that DeWalt produces faulty products. It's just as a professional or DIY enthusiast, you have unique requirements when it comes to the tools that you need and sorting through all their products can make your selection process very complicated.
To help you in this regard, we have developed this guide that focuses on DeWalt miter saws. This guide includes DeWalt Miter saws reviews of some of their top products as well as information on what you should consider when buying miter saws.
---
A Quick Comparison of Our Favorites in 2023
Rating
Image
Product
Details

Top Pick

DEWALT DWS780

Powerful saw
Ergonomic handle
LED guide for precise cutting
CHECK PRICE

Best for the Money

DEWALT DW715

Excellent miter capacity
Accurate and versatile
Precise bevel adjustments
CHECK PRICE

DEWALT DCS361B

Delivers accurate cuts
Easy bevel adjustment
CHECK PRICE
The 3 Best DeWalt Miter Saws
1.

DEWALT Miter Saw DWS780 – Best overall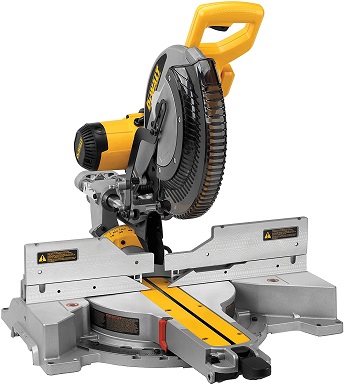 Our favorite DeWalt miter saw is the DeWALT DWS780. This precise miter saw gives the best of cuts when you are working on wood and this guarantees professional-grade finishes and a fine look. With a 15 amp motor that can deliver 3800 revolutions per minute, this miter saw is powerful enough to handle all your heavy-duty assignments with ease.
You will also appreciate the LED light cutting guide of the saw that allows you to cut through wood with added precision and accuracy. The handle has also been designed ergonomically and this reduces the fatigue that develops when one is working with power tools. The handle also makes it easy to carry the tool around and this will come in handy if you shift your working base regularly.
We, however, found one fault when testing the product. The DeWALT DWS780 does not come with a work stand which made using it a little bit difficult. Despite this, we think this is the best DeWalt miter saw on the market today.
Pros
Powerful saw.
Ergonomic handle
LED guide for precise cutting
Highly accurate gauges
Cons
Lacks a soft start option
---
2.

DEWALT Mitre Saw DW715 – Best for the Money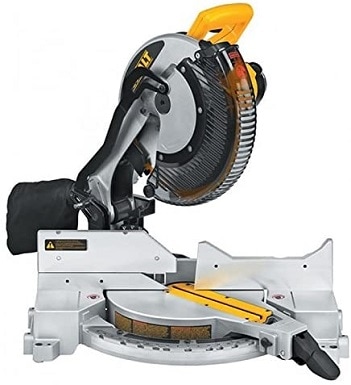 If you don't have the funds to buy a top of the range DeWalt miter saw but still need professional equipment from the same company that will cut through wood quickly and effectively, then you can never go wrong with the DEWALT DW715. Priced lower than other miter saws from DeWalt, the DEWALT DW715 is still able to generate enough power for your cutting needs and that is why it is our budget pick.
The motor of this miter saw is rated at 4000 RPM and this way, making precise cuts is not a challenge. The saw is also very accurate and such, it cuts through wide pieces of wood with minimal wastage.
With all the power and excellent performance, the DEWALT DW715 weighs only 42 pounds. It is, therefore, light in weight and this makes using it very easy. The cutting blade, however, would get loose when used for a short time and this made using the saw for heavy assignments very difficult and this is why it is not our top pick in this category. All in all, we think this is the best DeWalt miter saw for the money this year.
Pros
Excellent miter capacity
Accurate and versatile
Precise bevel adjustments
Can be used straight out of the box
Cons
Faulty parts.
Lacks an LED laser light
Breaks down easily
---
3.

DEWALT Miter Saw DCS361B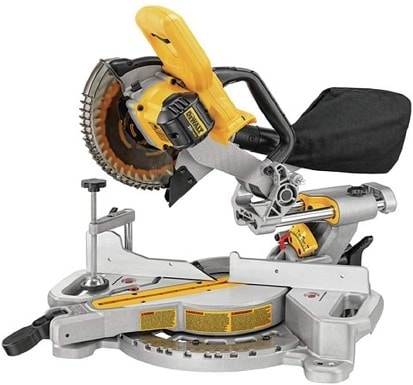 Our least favorite of the DeWalt miter saws is the DEWALT DCS361B. Its blade spins slowly and this makes it a liability if you are cutting through heavy woods or if you have a lot of cutting to do.
It also struggles with various wood configurations and a 4×4 is just one of them. You will not be able to cut it in one clean swoop and this can be quite frustrating. Making angled cuts on a 4×4 is also difficult as the housing of the battery is always in the way.
We also found the battery to be a great liability with this miter saw as you will not be able to use the tool with two bars left. You will, therefore, have to leave whatever you are doing to charge the battery and this can be frustrating for a woodworker if you have a lot of cuts to make.
Its accuracy when making cuts was one of its positives but we felt this was not enough for us to give it a higher ranking.
Pros
Delivers accurate cuts
Easy bevel adjustment
Cons
Does not deliver enough power
Unreliable battery
Does not work with various wood configurations
The blade spins slowly
---
Buyer's Guide – How to Choose the Best DeWalt Miter Saw
With the expensive and complicated nature of miter saws, having the right information before you buy the saws is very important if you want to get the best possible tool for your woodworking needs. The failure to do so can result in a lot of frustrations when using the tool as well as a negative balance in your account and that is why we have developed this guide to prevent those misfortunes from happening.
To begin our buyer's guide we will highlight the different types of miter saws that are available on the market.
Types of Miter Saws
There are three types of miter saw that are available on the market. They include;
1. Basic miter saws
Such saws do not have bevel options and as such, the cuts that you can make with this saw are limited. Basic miter saws can make miter cuts and crosscuts and that's it. They are lighter and easy to use than other saws and this makes them great if you don't have heavy cutting duties to get done.
They are accurate and great for simple assignments. They are also cheaper than the other complex miter saws and this makes them a great pick if you are not a heavy woodworker.
2. Compound miter saws
Compound miter saws offer better angle varieties as they come with two bevel options which are single and dual. They can produce all the four kinds of cuts that you expect of a miter saw such as miter cuts, crosscut, bevel cuts, and the compound miter + bevel cuts.
The compound miter saws are difficult to operate than the basic saws but the added effort will be worthy as they will produce better results. They are also expensive than basic saws and this makes them ideal for users who need to make bevel cuts often.
3. Sliding compound miter saws
Sliding compound meter saws are just like the compound saws that we have explained above except that they have a sliding arm as an extra feature. They can handle wider materials with ease and this makes them ideal for complex woodworking assignments.
They are expensive than the other types of miter saws mentioned above and this can be attributed to their versatility. They are ideal for professionals who work with complex materials regularly or a regular woodworker who is involved in a lot of projects that involve wide stock.
Things to consider when buying DeWalt miter saws
Now that you understand the various types of miter saws that are available, let's now take a look at the things that you have to consider when buying DeWalt miter saws.
Positive stops
These are the preset notches that are part of the bevel adjustment system. The stops are used to quickly set the angle adjustment when working with the saw and this increases your productivity and the speed with which you use the saw. The positive stops should also be varied to make it easy to make the adjustments that you need to cut through wood.
The ease of changing the blade
This is another thing that you have to consider especially if you work with several blades for your woodworking activities. The saw should make it easy to change blades for a seamless woodworking experience.
Laser guide
A laser guide makes it easy to make accurate cuts and this is something that you should consider when buying a miter saw. Different types of guides are available on miter saws and you need to test the saw before purchase to see if the laser guide is suitable for your woodworking activities.
---
Conclusion
Our search for the best DeWalt miter saw yielded the DEWALT DWS780 as our top pick which impressed us with its ability to handle complex assignments. The DEWALT DW715 was our value for money DeWalt miter saw that was able to offer immense value despite its low price. The DEWALT DCS361B was our least favorite DeWalt miter saw as it struggled with various wood configurations.
There are a lot of miter saws produced by DeWalt and this will make your search for the best tool for your specific needs very difficult. You will have to analyze different models and this can be quite hectic but this guide that features the reviews of DeWalt miter saws will make that easier for you.