Best Way To Cut Cement Board – Which Tool to Use? – Reviews & Top Picks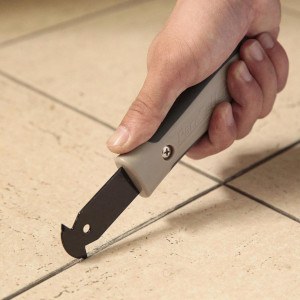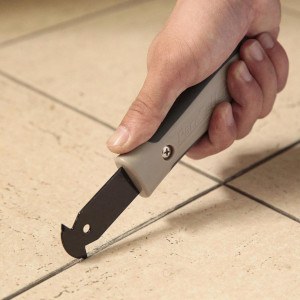 You already know that cement backer board is the perfect base layer for tiling over plywood or drywall, but if you're ready to start a big project, you want to do it right. Guessing which tools will make your job the smoothest can send you on many frustrating trips to your local hardware store. Or it can leave you breaking your nice new tiles with your forehead in aggravation. Fortunately, we've built this guide to help you pick the right method, the right tools, and to help you get the job done efficiently and without any stitches. Our reviews not only highlight tools, but we've picked our top models, too, to take all that annoying guesswork out of finding the best one.
A Brief Word of Warning
Before we start the deep-dive into the best tools to cut cement board, we need to have a little talk about Black Lung Disease. Cement board contains a lovely substance called silica dust, a crystalline mineral that is toxic to breathe, and the main catalyst for black lung, or pneumoconiosis. Before you start cutting, make sure you have goggles (you don't want this stuff in your eyes, either) and a respirator, and only make your cuts outdoors. We recommend you purchase a Gerson Silica & Concrete Dust Respirator Kit before you start your project. Also remember that even if you use a knife or scoring tool, you'll leave dust on your cutting floor. Don't even think about sweeping this stuff, or you'll just kick it up in the air. Stick with a HEPA filter vacuum or wet mop to clean it up.
---
Comparison of our Favorite Picks for 2023
Rating
Image
Product
Details

Our Preferred Method

GOLDBLATT INDUSTRIES G02737

Economical
Minimal dust
Carbide tip is durable
CHECK PRICE

SKIL 5280-01

Good price point
Single beam laser guide
Comes with a perfect blade
CHECK PRICE

Bosch T367XHM3

Good power
Easy blade changes
Low vibration to prevent fatigue
CHECK PRICE

MulWark Heavy Duty Retractable Knife

Retractable
Heavy duty for construction
Snap-off blades for quick change
CHECK PRICE
The 4 Best Tools for Cutting Cement Board
1.

A Carbide-Tipped Scoring Tool – Our Preferred Method
If you want to "get 'er done," a carbide-tipped scoring tool is your best friend. All you need to do is grab a straight edge for guidance and run your scoring tool along the cut line. Then stand the board up, brace it behind the cut line with your knee, and bend. The board will snap cleanly where you've scored it. Then you can simply trim the mesh on the opposite side with a utility knife, and boom! You're done. This method will also leave you with much less toxic dust to clean up afterward. While this may not be the best method for cutting curves or drilling holes around pipes, it's perfect for straightforward jobs, and it's the most economical, which is why we love it. It's also the easiest way to cut fiber cement board if that's your gig. Below is our top pick for a good carbide-tipped scoring tool.
We recommend the GOLDBLATT INDUSTRIES G02737 Carbon Scoring Knife:
Pros
Economical
Carbide tip is more durable than a utility knife
Lightweight
Minimal dust
Cons
Not great for curved or circular cuts
---
2.

A Circular Saw with Carbide-Tipped Blade
If you didn't read our "Brief Word of Warning" about silica dust above, this is your chance to scroll back up and read it. A circular saw is a great tool for quick, efficient, and versatile cuts, but it comes with risk. It will spew some serious silica dust. If you've heeded our advice, however, and you are properly masked and goggled, this can be a great tool for getting the job done. As with the scoring tool, you'll want to use a carbide-tipped saw blade for durability. But to get the smoothest edge and churn up the least amount of dust, go with a lower number of teeth on your blade (seriously, we're talking 24 teeth at max, and even less is better). Make sure you keep your cut slow and steady to keep it clean and precise, as well. Below is our top pick for a circular saw, which comes equipped with a great blade for cement board.
We recommend the SKIL 5280-01 15-Amp 7-1/4-Inch Circular Saw with Single Beam Laser Guide:
Pros
Lightweight and easy-to-use
Comes with a perfect blade (and is easily interchangeable)
Good price point
Single beam laser guide
Cons
More dust than score-and-snap method
Depth adjuster can be tricky to lock in place
---
3.

A Jigsaw
This is probably a good time to re-emphasize that the score-and-snap method works like a charm with a scoring tool. However, many people find it just as simple to use a drywall utility knife to score the cement board. While this method is certainly viable, keep in mind that you'll probably find yourself replacing your blades often (snap-off blades are a great solution to this). On the upside, you can get away with using only one tool to both score the board and cut the mesh, which can save you some time. It's also economical and nearly dust-free, which is why we've included it here. Below is our pick for a good quality utility knife that is strong enough to stand up to repeated cement board scoring.
We recommend the Bosch T367XHM3 5-7 TPI Carbide Edge T-Shank Jig Saw Blades for All-Purpose (3 Piece), 5-3/16″:
Pros
Low vibration to prevent fatigue
Easy blade changes
Shoe cover to protect surface scratches
Good power
Cons
More dust than score-and-snap method
Cuts are slower than circular saw
Teeth can wear down quickly
---
4.

A Utility Knife
Here is another dusty option, but as mentioned above, if you have the right gear ready for cutting, a jigsaw can be a great tool. These are especially great for cutting curves (which could work nicely in tandem with a scoring tool) or circles. You can also use a carbide-grit holt saw drill bit to start on a circle, and then widen it with the jigsaw. If you're steady with your hands, this will give you the versatility the other tools lack. On the downside, extra dust and a longer cutting time can be problematic. You'll probably need several extra replacement blades, too, as they can dull out quickly on cement board. Below is our top pick for the perfect jigsaw and some good carbide blades to go with it.
We recommend the MulWark Heavy Duty Zinc-Alloy SK4 Snap-Off Easy Loading Retractable Razor Utility Knife:
Pros
Snap-off blades for quick change
Heavy duty for construction
Retractable
Cons
Blades can dull quickly on cement board
---
Buyer's Guide – Choosing the Best Way To Cut Cement Board
Whether you've decided to use a hand tool or a power tool, keep in mind when purchasing that carbide-tipped blades are best for cutting cement board. Also, consider where you'll be cutting and how much dust will be manageable for the area. If you'll be near windows or open doors, go with the lowest dust-emitting tool available (the scoring tool wins here for both low dust and efficiency). If you can easily manage the clean-up, a circular saw will speed up your project nicely. If you're tiling a bathroom, you'll probably need a jigsaw to get good curvature in your cuts or for circular openings around pipes or toilets. Often using a scoring tool for straight edges and a jigsaw for the rest is a perfect setup. Again, make sure you've got goggles and a respirator (we recommend a Concrete Dust Respirator Kit) before you start cutting.
---
Conclusion
Now that you've read our reviews of the best tools to cut cement board and had a chance to mull over the best options, we hope you can get started on your project with confidence. We know you'll be successful with any of the above methods or tools, but if you want the best bang-for-the-buck, easy-to-use method, grab a carbide-tipped scoring tool and you'll be in business. As always, good luck with your project. Now get out there and start cutting that cement board!