What is the Best Wood for Raised Garden Beds? (With Pictures)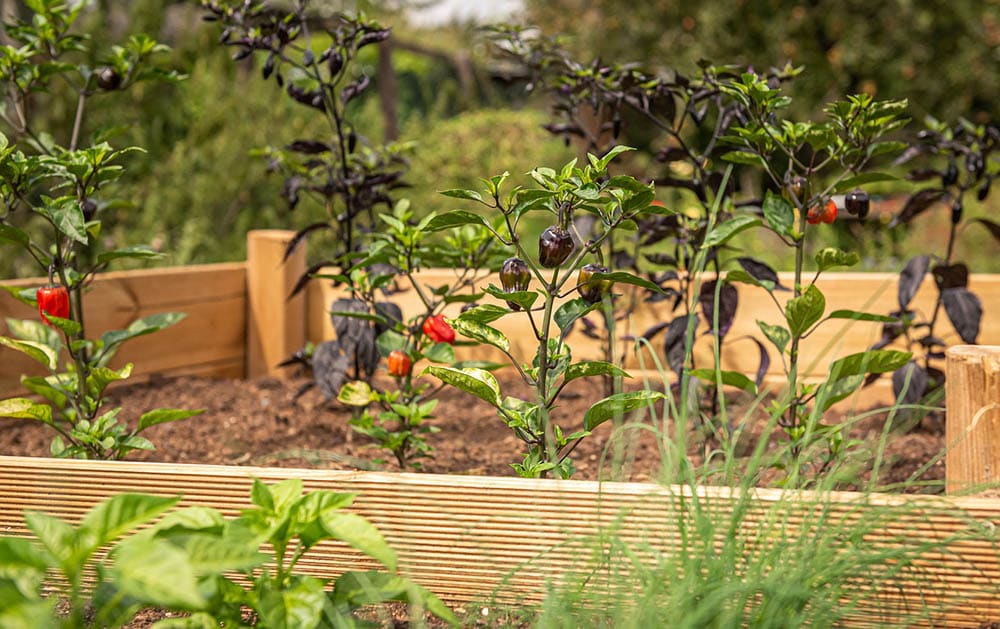 Growing plants in raised garden beds has become a trend in modern times. This option is preferred because it is easy to manage and prevent soil erosion. When making the beds, an important aspect is understanding the best wood to use in the process.
Wood is preferred since it is cost-effective and easy to install. Although it might not last forever, it can go for more than ten years before replacement. To help you make an informed choice, this article offers you the best wood for raised garden beds.

The 12 Best Wood for Raised Garden Beds
1.

Cedar
Cedar—specifically Alaskan yellow cedar and western red cedar—is the best option to make the beds. It doesn't rot and requires no chemical treatments. Thus, the cedar-raised garden beds can last for more than ten years in all climatic conditions.
It also has high-level water resistance making it a great option for outdoor applications. The chemical oil in cedar makes it resistant to pests and insect attacks. This means it won't decay or get damaged; in fact, it becomes better with age.
Within a few years, you find that it becomes more appealing with gray color shade or beautiful silver. Cedar is a robust wood that can last for thirty to forty years. These qualities make it unique from most other woods.
Pros
High stability
Moisture resistant
Rot-resistant
Long-lasting
Attractive
Cons
Costly
Flammable
Needs high-level maintenance
It doesn't keep the same color for long
---
2.

Redwood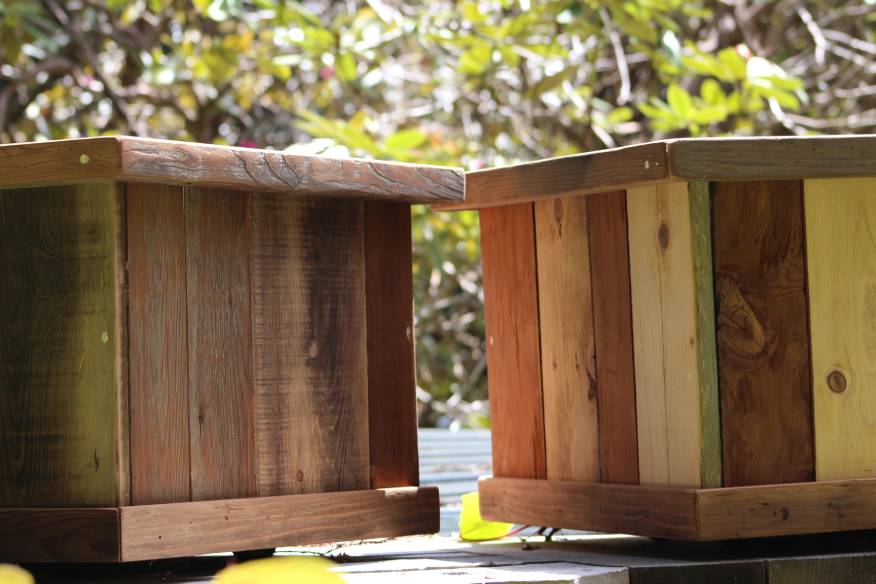 This is another excellent wood you can use for your raised garden beds. Although it is soft, it contains a high amount of natural tannins that make it highly durable than cedar. The tannin makes it resist termites and other insects.
Redwood makes beds that can last for more than ten years without composting or decaying, meaning that your bed will be able to withstand weathering and insect attacks.
Pros
Lightweight
Rot and decay-resistant
Perfect for outdoor environment
Durable
Cons
Expensive
Require proper finishing since it is a softwood
---
3.

Juniper
You can also use rustic looking juniper for your raised garden bed project. It's a great option because of its strength and long-lasting aspect. Unlike cedar and Redwood, Juniper is more affordable but offers the same qualities. To make raised garden beds, you require many more wood pieces than when making furniture. Thus, affordability is a vital factor to consider when choosing the best wood to use.
Rustic-looking juniper doesn't rot, making it a great option for your outdoor garden project. No chemical application is required to prevent rotting. The natural oils it produces keep it protected for many years. The wood protects the ecosystem since the oils that make it rot-resistant seep into the soil and fertilize it. Chemicals in the oil get absorbed by plants, making them grow well. The oils are also harmless to the environment and protect the wood from pests and weather elements for many years.
Pros
Cheap
Eco-friendly
Rot-resistant
Its oils help other plants to grow
Cons
Hard to cut
Less durable
Challenging to fit the pieces without gaps
---
4.

Chestnut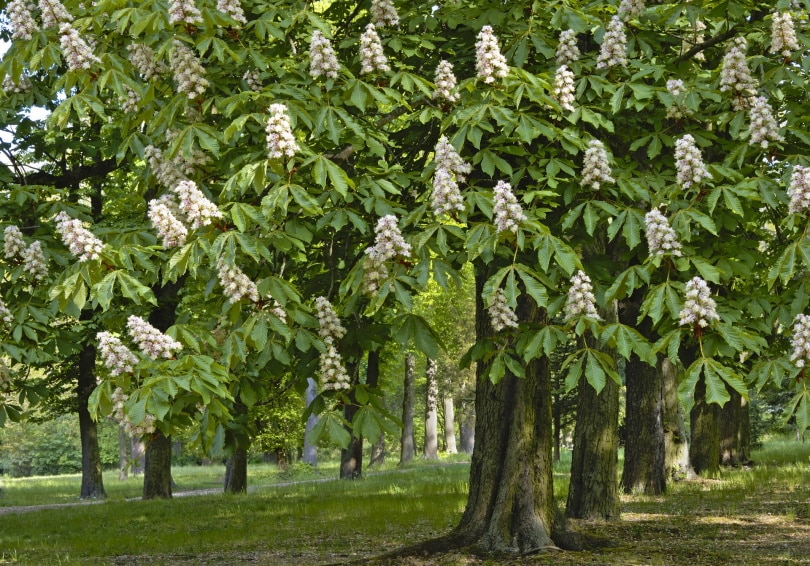 This is one of the most durable woods you can use for your garden bed. It features an appealing straight grain texture that can be applied in all types of woodworks. Chestnut contains tannin that makes it rot-resistant since it guards against insect attacks and weather elements. It is also a high-density hardwood making it perfect for your raised bed.
Chestnut is easy to work with because it nails and glues effectively. Even if you are a novice in woodworking, you can make a bed with this wood effortlessly. It also has an appealing light brown or dark color giving it a rustic look. Its unique appearance and texture make your garden stand out.
Pros
Long-lasting
It doesn't have adverse effects on the environment
Elegant appearance
Rot-resistant
Easy workability
Worth its price
Cons
Splits easily
Less available
---
5.

Yew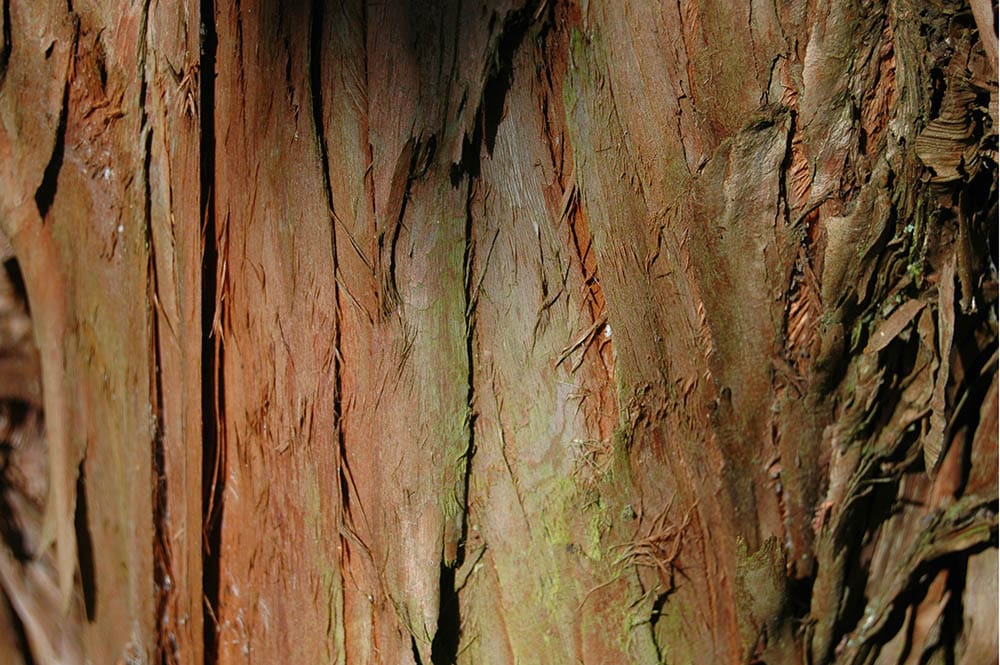 Yew is a long-lasting hardwood mainly used for commercial purposes. It features elegant-looking brown-orange strain grain. The wood has a uniform texture that makes your raised garden bed more appealing.
It is also durable since it can withstand tear, wear, and stress. Since it is rot-resistant, it means that your garden bed can last for many years. Yew wood withstands pest attacks; thus, you can use it if you live in pest-prone regions.
Note that the wood can irritate your skin, cause eye allergies, and respiratory issues. Therefore, when using it, make sure you wear gloves, goggles, and follow all safety instructions.
Pros
High-level durability
Rot-resistant
Attractive
Cons
The oil surface may affect the finishes
Toxic to the skin
---
6.

Pine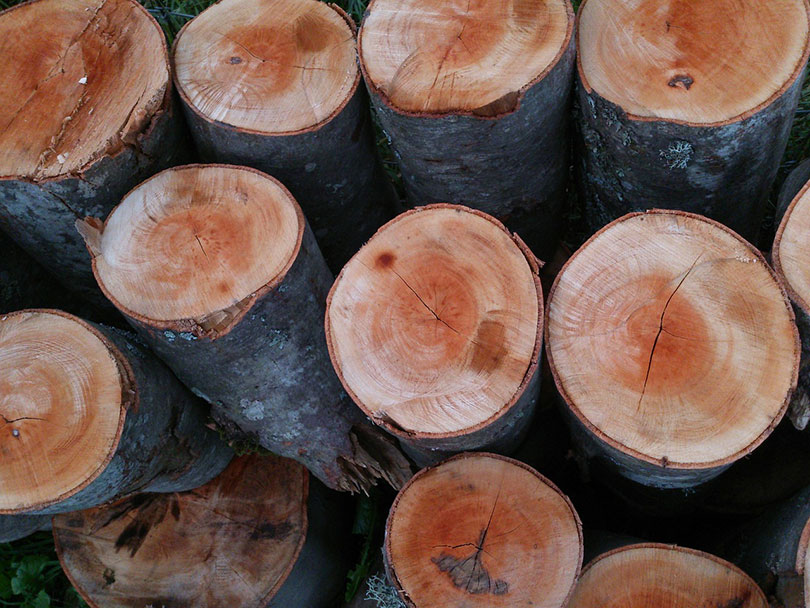 Pine has many unique characteristics that make it a perfect option for raised garden beds. It is a softwood featuring an appealing wood grain. Apart from Redwood and cedar, most people prefer pine because it is more affordable.
Its characteristics, such as rot and insect resistance, make it a perfect option in the outdoor working environment.
Although pine is softwood, it has great dimensional stability, perfect for garden beds. You can also manipulate the wood with a saw, router, or lather. With its stability, it becomes easy to keep your garden frames steady for drilling, screwing, and sanding. You feel comfortable using it for your woodworking projects.
However, since it is softwood, you need to take good care and maintenance by applying a finish, such as paint or sealer, to make it last longer.
Pros
Lightweight
Easy to work with
High dimensional stability
Less costly
Attractive
Cons
Less durable compared to other hardwoods
It needs a lot of work on finishing and sealing
Less moisture and rot resistance
Easily attacked by pests and insects
---
7.

Catalpa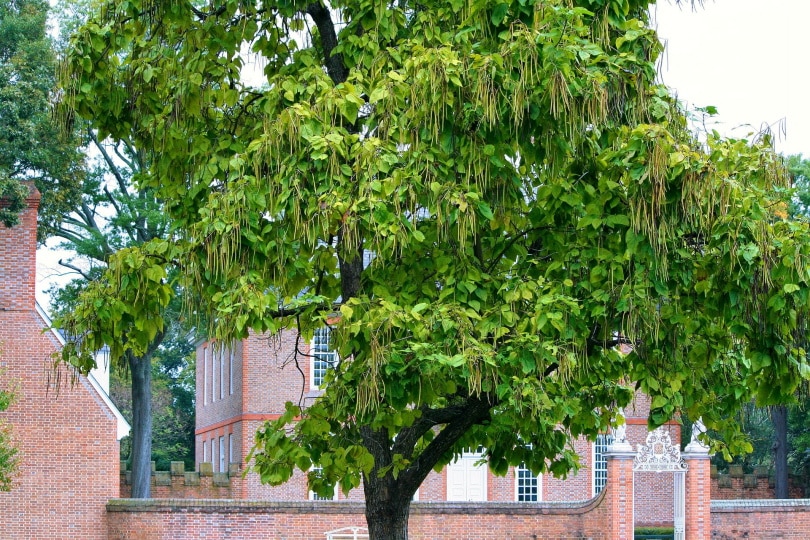 Catalpa is a hardwood with qualities that make it a great option for garden beds. You can use it for many outdoor and indoor woodwork projects. It is dimensionally stable, meaning that you can shape it the way you want without cracking or splitting. A garden bed made with catalpa never twists or checks.
The wood is rot and moisture resistant, so you can expect your garden bed to last for many years. It is easy to handle glue, nail, and screw. You can use power and hand tools easily. With the wood, you enjoy a smooth and crisp edge. This makes your raised garden unique and elegant.
Pros
Easy to work with
Moisture resistant
Dimensional stability
Cons
Less available
Staining is not advisable because of the muddy look
Difficult to apply finish since it is less absorbance
---
8.

Douglas Fir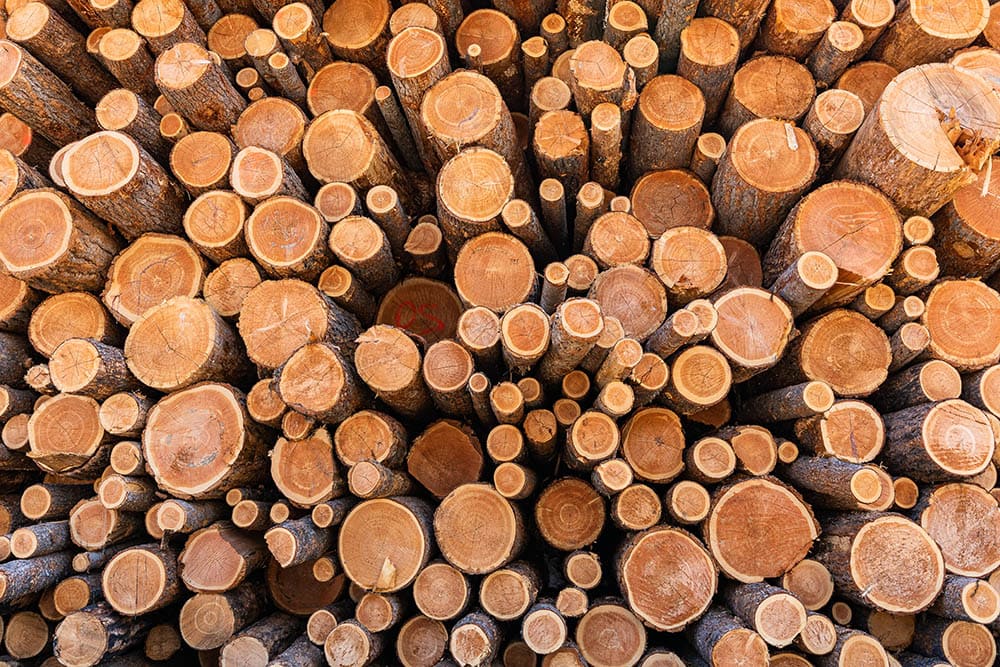 Douglas fir is softwood that works perfectly for raised garden beds. It has no toxic chemicals and is an environmentally friendly option even for other woodworking projects. The wood is less costly, and you get the quality you want in the best wood. A garden bed made of Douglas fir can last for about seven to ten years. This makes it better than other softwoods.
Pros
Robust enough
No toxic chemicals
Long-lasting than other softwoods
Less costly than hardwoods
Significant moisture and decay-resistant
Cons
Require high-level maintenance
Costlier than most softwoods
Requires high-level maintenance
---
9.

Cypress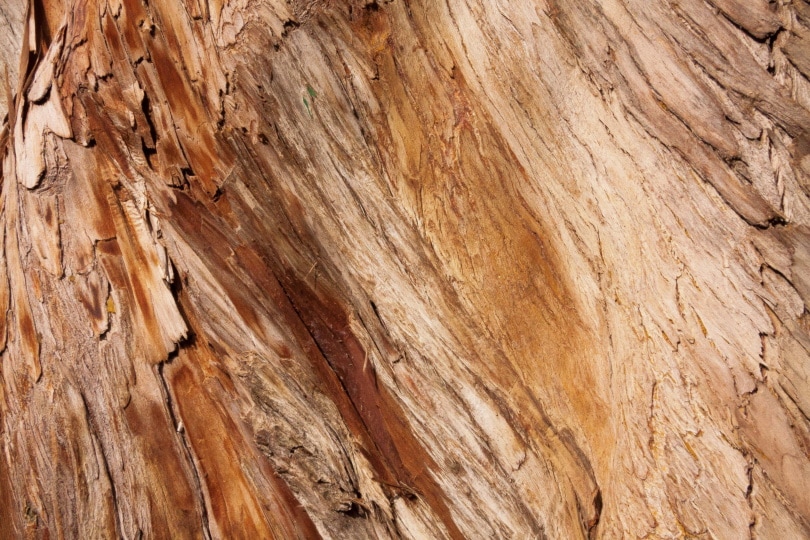 Cypress is a great raised garden bed wood you can use because of its exceptional qualities. It adds a rustic appeal to your yard. The wood is resistant to rotting and features more heartwood than most of the other softwoods. It has natural oils that protect it from outdoor elements.
This wood is a great investment for your garden since it can last for more than ten years. It is moisture-resistant and withstands pests and insects. With its softwood qualities, you find it easy to work with because you can nail sand and glue easily. Even as a starter in woodworking, you will find it fun working with it.
It is also easy to fit cypress wood pieces together without leaving gaps. You create elegant and well-finished garden beds with less effort. Cypress also has great finishing qualities that make paints and stains hold effectively to the surface.
Pros
High workability
Resistant to rotting
Affordable
Straight grain & texture
Elegant with light yellowish-brown color
Cons
It has a bit of toxicity, so wear a mask and gloves
Odor
---
10.

Hemlock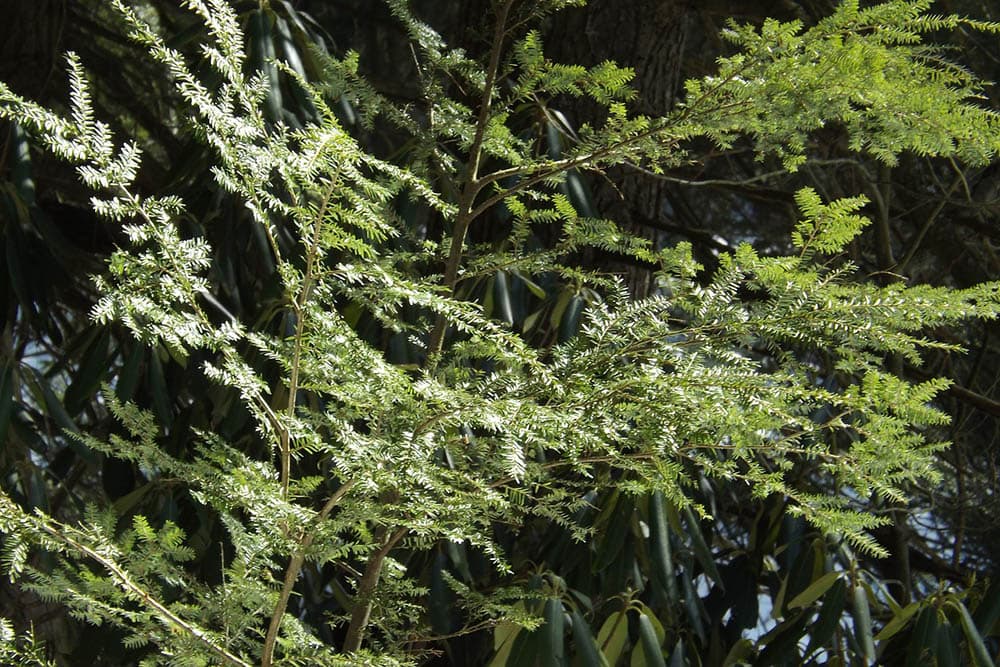 This hardwood lumber makes strong garden beds. It is longer lasting than other softwoods. The wood has 11,300 psi bedding strength and hardness. Its high strength makes it a great option to make garden beds where there might be a lot of impacts. However, it is worth noting that since it is dense and hard, working with it can be more challenging than other woods.
Hemlock wood is easy to finish because of its smooth texture, which stains easily, making the coat perfect. This makes it create an appealing and long-lasting raised garden bed. Since it has less moisture resistance, you need to focus more on the finishing.
Pros
Robust and hard
An appealing reddish-brown color that adds to the unique look of your garden bed
Takes stain and paint easily
Uniform texture
Durable
Cons
Easily attacked by pests
Has some levels of toxicity
It doesn't resist decay
Not moisture resistant
---
11.

Spruce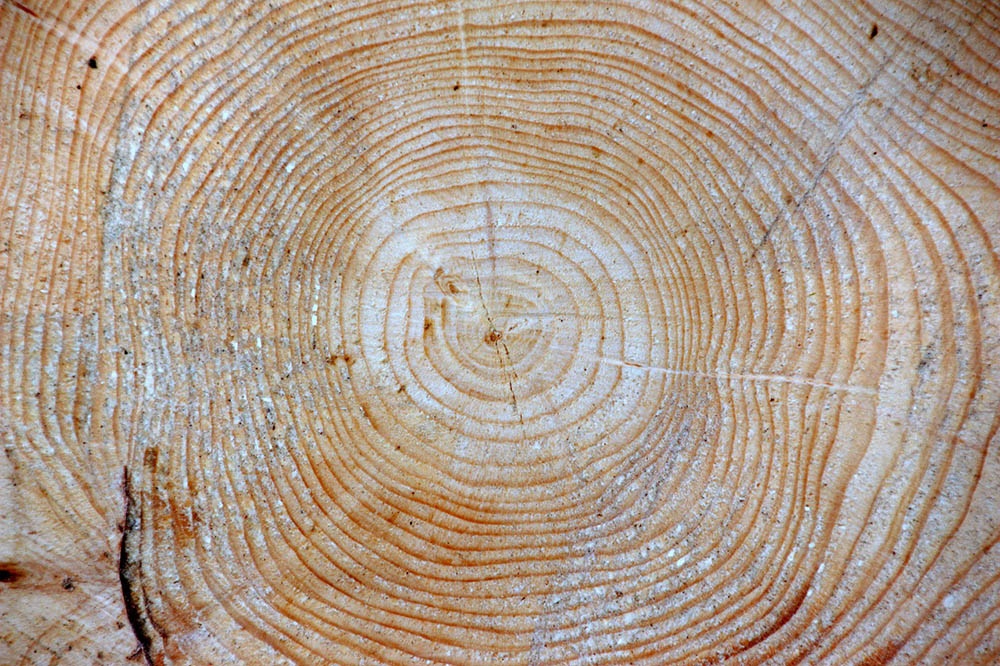 Spruce is a top-raised garden bed wood, given its price and mobility. It is more lightweight and affordable than most other similar softwoods. This makes it easier to work with compared to hardwoods. Since it is softwood, it gets attacked easily by pests and insects. To control the attacks, you need to treat them before making the garden bed.
The wood is more affordable, but your garden bed might not last for more than ten years. Spruce features a bright color that turns into yellowish brown as it ages. You can easily recognize raised garden beds made from Spruce because of this appealing color. Also, the wood has a clear surface with unique striped grains on its structure.
Pros
Lightweight
Less costly
Good aesthetic appeal
Cons
The wood can decay
Easily invaded by insects, thus requires high-quality finishing
Not moisture resistant
---
12.

Black Locust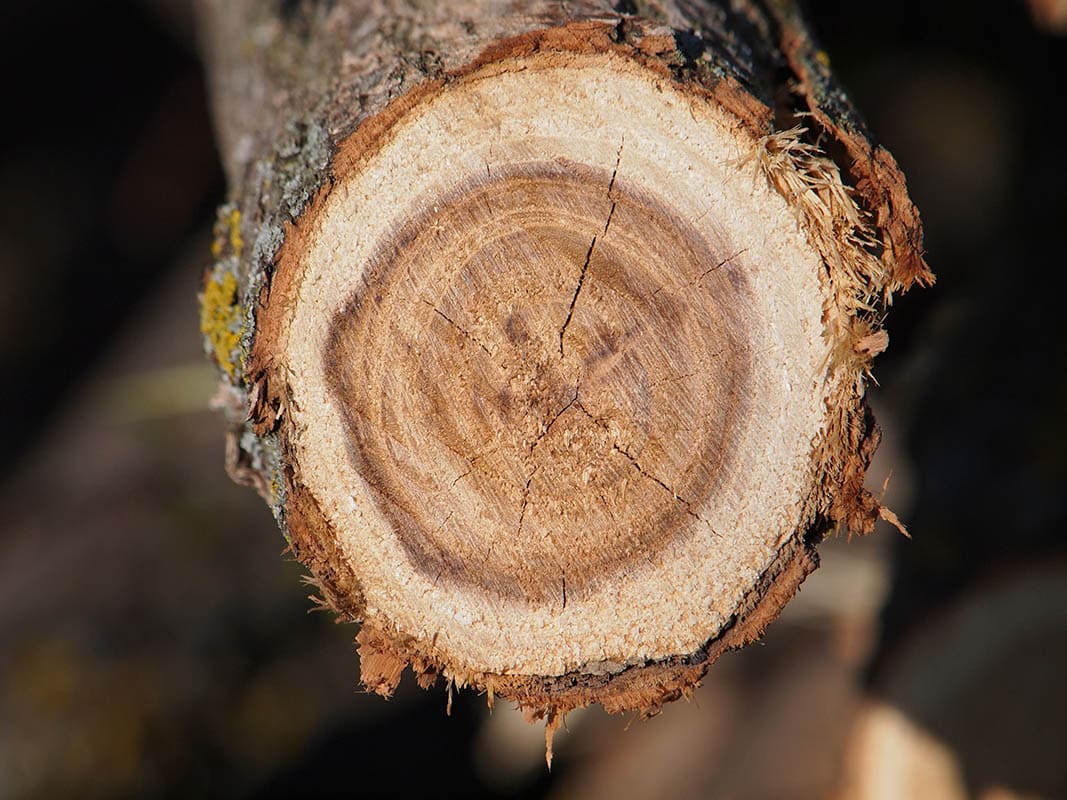 This dense wood with unique qualities makes it a perfect choice for making raised garden beds. It is medium-sized and robust enough to make strong garden beds. The wood is durable due to its dense nature. It can resist most weather elements including insect attacks, humidity, and moisture. Your black locust garden bed can last for more than twenty years.
The wood contains many anti-fungal compounds known as flavonoids and taxifolin. This ensures that the wood doesn't rot and protects it from insect attacks. It is also decay-resistant since it contains calcium oxalate.
Pros
Decay resistant
Long-lasting
High strength and dense
Cons
Challenging to work with because of its hardness and high density

Conclusion
The above are the best raised garden woods to invest your money in and get the desired results. The qualities that make them the perfect choice include durability, decay and rot resistance, high density and strength, ease of working, good appeal, and eco-friendliness. You can work with any depending on your budget since their costs differ. For better results, avoid recycled, reclaimed, and old pressure-treated woods.
---
Featured Image Credit: AndreasGoellner, Pixabay