12 Surprising Cable TV Subscriber Statistics and Facts (Updated In 2023)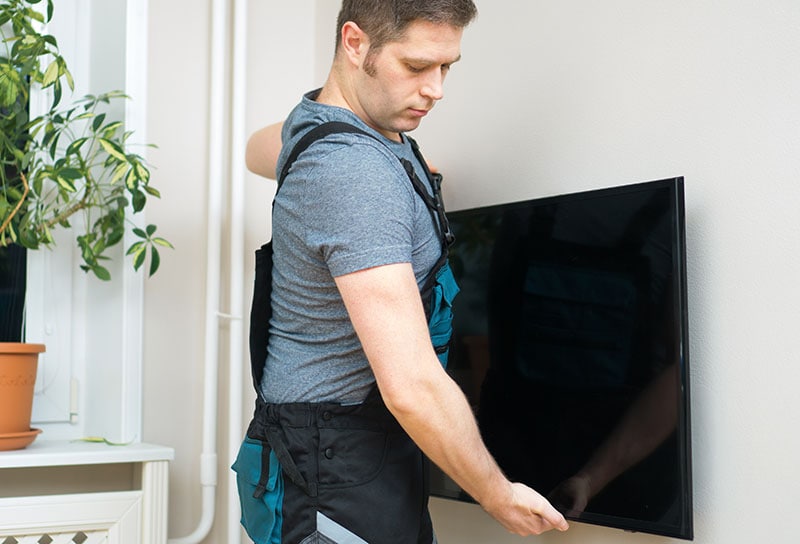 Note: This article's statistics come from third-party sources and do not represent the opinions of this website.
Cable TV has been part of American life for decades, and it continues to be an important source of entertainment for many people. While streaming services are now the go-to option for many viewers, cable TV still holds a place in our lives.
Here we take a look at 12 surprising cable TV subscriber statistics and facts that shed light on this long-running media format.

Top 12 Surprising Cable TV Subscriber Statistics and Facts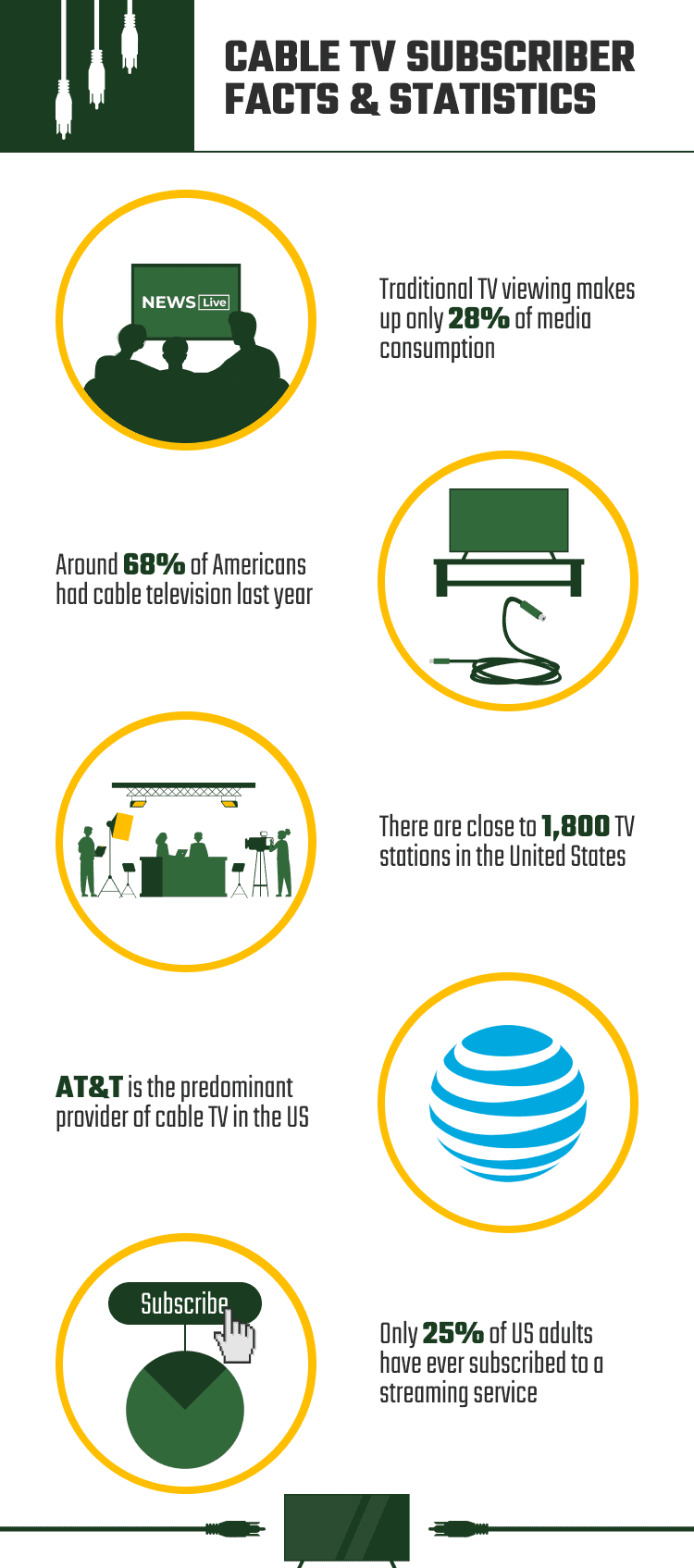 Cable TV Subscriber Statistics and Facts
General Cable TV Subscriber Statistics and Facts
1.

Traditional TV viewing makes up only 28% of media consumption.
(Forbes)
In 2022, cable TV viewing has plummeted sharply compared to just a few decades ago. In the 1990s, for example, 98% of all American households had a TV set, and that set was on for an average of 7 hours per day!
Contrast that with 2022, where streaming services and other forms of entertainment are more popular than ever.
Traditional TV watching now only accounts for 28% of all Americans' media consumption habits, making it the lowest share in recent cable TV viewing history.
---
2.

Cable TV viewing is expected to fall by 28% every year.
(eMarketer)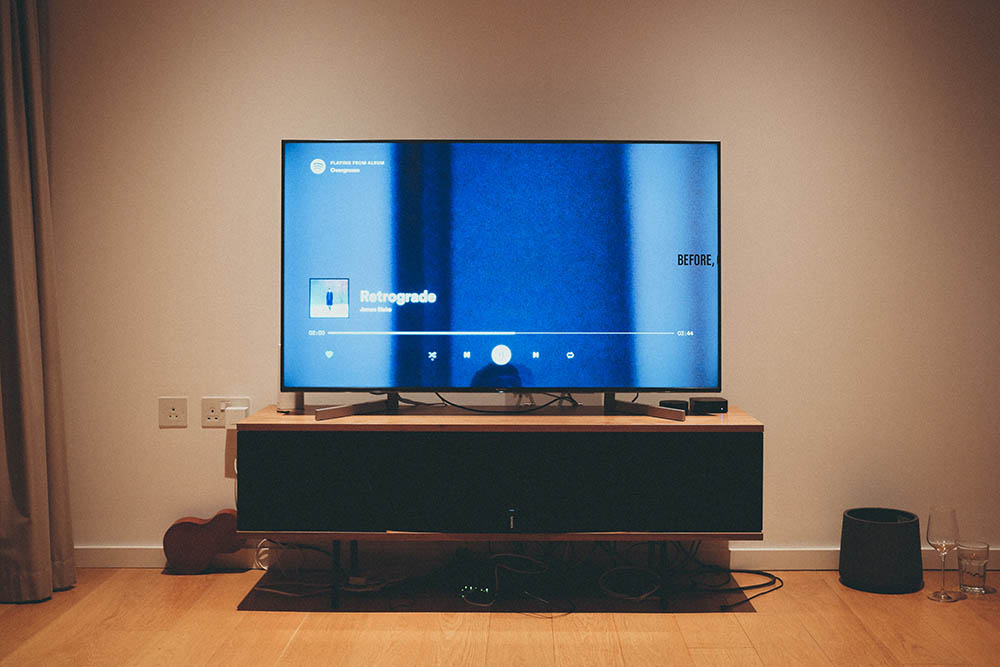 Between 2013 and 2023, cable TV viewing is expected to decline by 28% every year. This trend has accelerated in recent years due to the rise of streaming services from companies like Netflix, Hulu, and Amazon Prime. As more viewers switch to these platforms, cable TV viewership continues to drop.
And as such, it's safe to assume that traditional TV viewing habits will continue to decline in the years ahead. If you're still clinging to your cable subscription, it might be time to consider making a switch.
---
3.

Only 68% of Americans have cable television in 2022.
(Starry)
The number of Americans with cable TV has dropped since the advent of streaming services. As of 2022, only 68% of Americans still have cable subscriptions. This is down from 89% in 2006 when streaming was still a fledgling industry.
With more and more people turning to on-demand viewing options instead of traditional linear TV programming, that trend is likely to continue.
Moreover, streaming services are no longer the unreliable option they once were. In 2022, streaming services offer a wide variety of content, from live sports and news to classic movies and cutting-edge original programming.
This wealth of options is making it easier for people to cut the cord and go with a different type of TV viewing.
---
4.

Approximately 6 million Americans canceled their cable in 2020.
(Tech Crunch)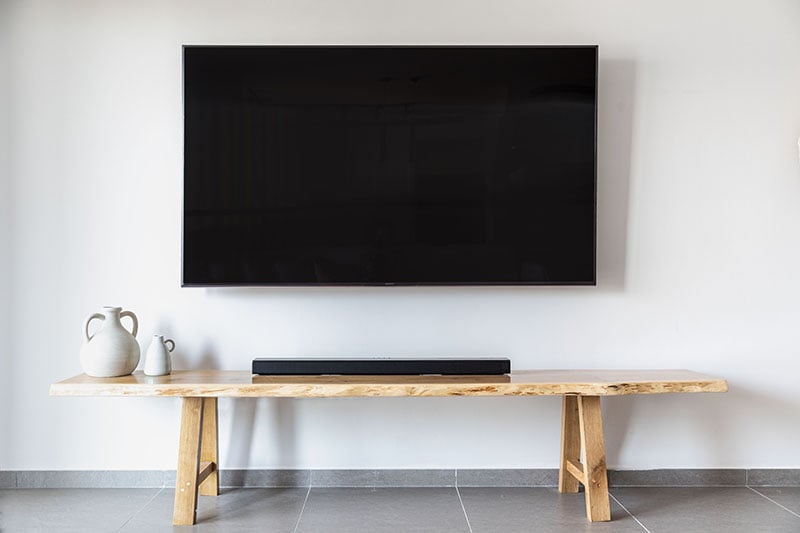 Despite traditional cable TV's declining popularity, many people still subscribed to it in 2020. However, that number dropped by 6 million when compared to the previous year.
The reasons for this decline were varied—some blamed rising costs, while others pointed to streaming services as a more affordable alternative.
And since everyone was in the middle of a pandemic, cost-cutting decisions had to be made. As a result, cable TV companies saw their subscriber bases decline significantly. And according to reports, this trend is expected to continue in the coming years.
Cable TV Subscriber Access Statistics
5.

Over half of all Americans still get cable in 2022.
(Pew Research)
Despite the rapid drop in cable TV viewership, over half of all Americans still rely on a cable subscription. This means that there is still quite a bit of money being spent on traditional television programming and that the industry isn't totally dead yet.
What's more, the methods by which Americans access TV are primarily via cable or satellite rather than streaming services like Netflix.
This could be because cable and satellite are often bundled with internet services, making it an attractive option for those who want both fast access to the web as well as traditional TV viewing.
---
6.

There are close to 1,800 TV stations in the United States in 2022.
(Federal Communications Commission)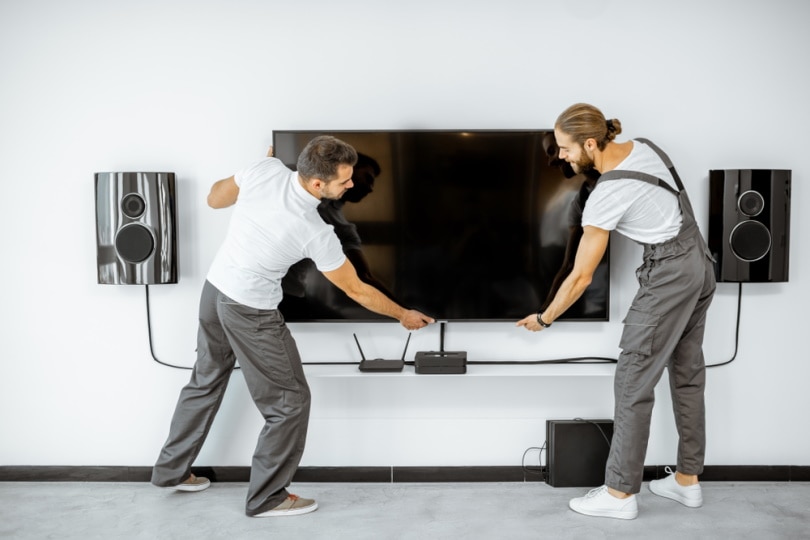 The FCC, or Federal Communications Commission, is the government body that regulates broadcasting in the US. In 2022, they report that there are 1,775 broadcast stations across the country.
This number includes both public and commercial television channels, as well as a variety of local access networks. It's clear that cable TV is still alive and well in the US, even if it's not as popular as it once was.
These stations are responsible for providing cable TV programs to 90% of the population in the United States.
---
7.

AT&T is the predominant provider of cable TV in the United States.
(Cable Compare)
In what is sure to come as a surprise to many, AT&T is the most dominant cable TV provider in the United States. In 2022, AT&T controls nearly 25% of the cable TV market, with it being the most subscribed provider in 32 out of 50 states.
DirectTV, Comcast, and Charter Spectrum are all strong players, as well, but AT&T is the clear leader at this point. AT&T was able to secure this spot thanks to its investments in both broadband and satellite TV services.
---
8.

The adult segment still relies on cable TV over streaming services.
(Statista)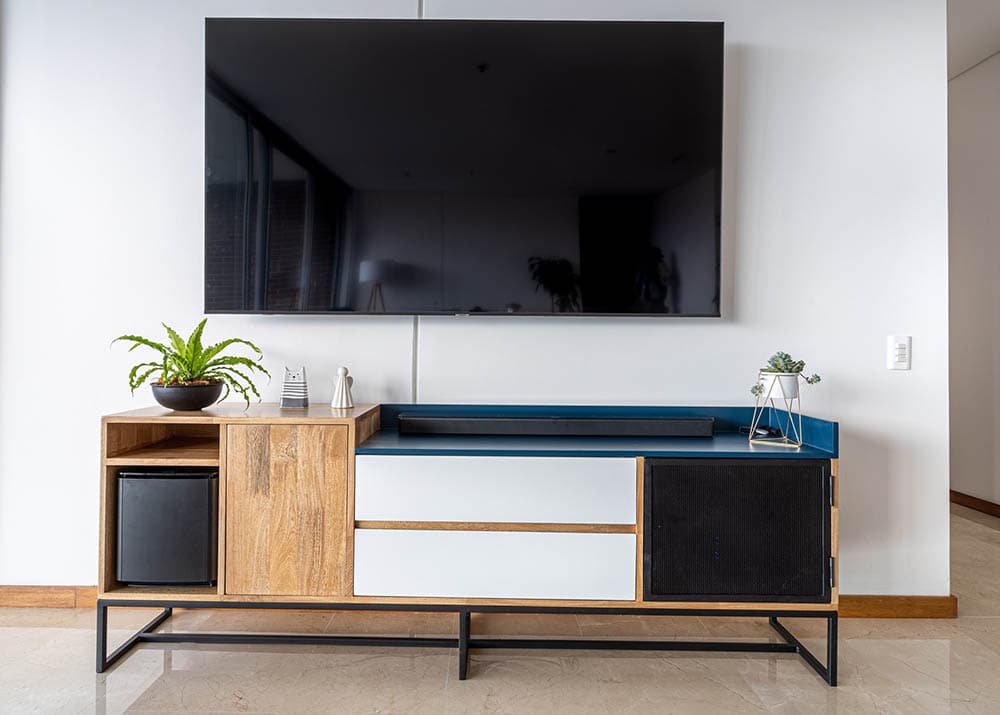 As of 2022, approximately 25% of US adults have ever subscribed to a streaming service, compared to 65% of adults who subscribe to cable TV.
This is especially true for the older population, where only 16% of those over 65 years old have ever subscribed to a streaming service, while 75% have subscribed to cable TV.
It appears that older generations are more likely to stick with their traditional media habits and rely on cable TV for entertainment. This will probably remain true for the current generation when they get older and there are new media options available.
Global Cable TV Subscriber Statistics and Facts
9.

China makes up the most cable TV subscribers in the world.
(Cable Compare)
With a growing population of 1.4 billion people, China accounts for the largest number of cable TV subscribers in the world—a whopping 342 million in 2022.
Given the staggering population, this is actually a relatively low number of subscribers. But it is also important to remember that cable TV has become less popular in many countries, including the United States and other industrialized nations.
Still, China reigns supreme when it comes to cable TV subscribers in 2022, and it will likely to continue to remain this way for the foreseeable future.
---
10.

Cable TV subscribers are huge in Latin America.
(Statista)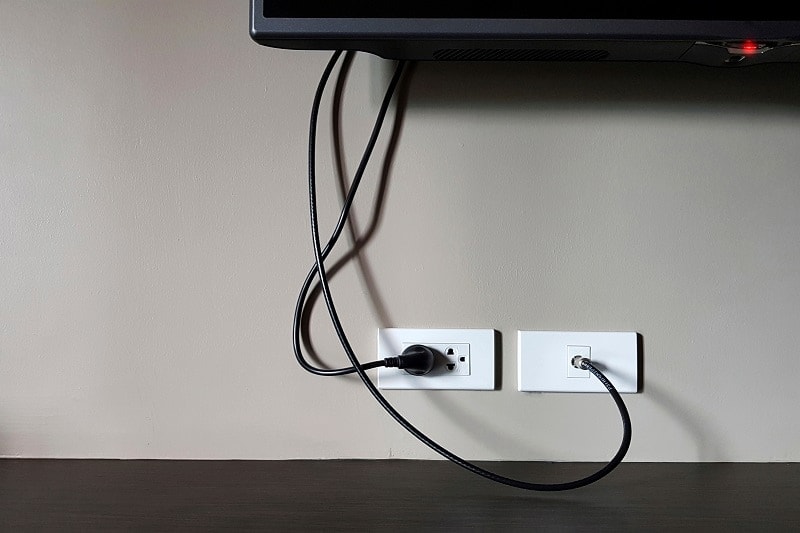 By 2024, Latin America is expected to make up nearly $18 billion of the global cable TV market—making it one of the largest regions for this type of media consumption.
It's true that this figure has declined slightly since 2017, but Latin America still makes up a significant portion of the global cable TV market. Moreover, it is expected to remain one of the top regions for cable TV subscribers in the coming years.
---
11.

Sky Europe has over 14 million subscribers in 2022.
(Statista)
Compared to Sky Europe's subscriber base of just over 10 million in 2014, the media giant has seen a steady increase in its subscribers over the last eight years.
As of 2022, Sky Europe boasts an impressive 14 million subscribers—a 40% increase in subscribers since 2014.
What's more, this number is expected to increase by 1 million in 2023. If Sky Europe continues to gain a million subscribers every year, it will have over 17 million subscribers by 2025.
---
12.

Europe has seen a massive increase in paid TV subscriptions.
(Digital TV News)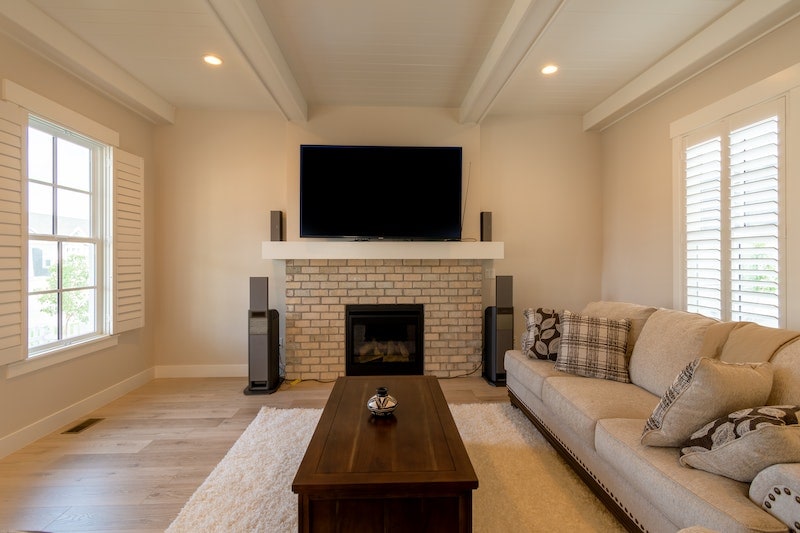 Between 2010 and 2015, Eastern Europe saw a 31% increase in paid TV subscribers. This brought subscribers to a staggering total of nearly 76 million people.
Moreover, this number is expected to climb in the years to come as satellite and digital networks become more accessible in the region.
This increase in subscriptions indicates that cable TV is still an important source of entertainment and that there is still a large market for it in Europe.
Frequently Asked Questions About Cable TV
How many cable TV subscribers are there today?
According to research, there were approximately 68.5 million cable television subscribers in the United States as of 2022.
How do cable TV subscriptions work?
Cable TV subscription works by connecting the television to a cable outlet in the house, which is then connected to a local cable provider. The local cable provider then provides the subscription service to the subscriber, allowing them to access a wide selection of programming.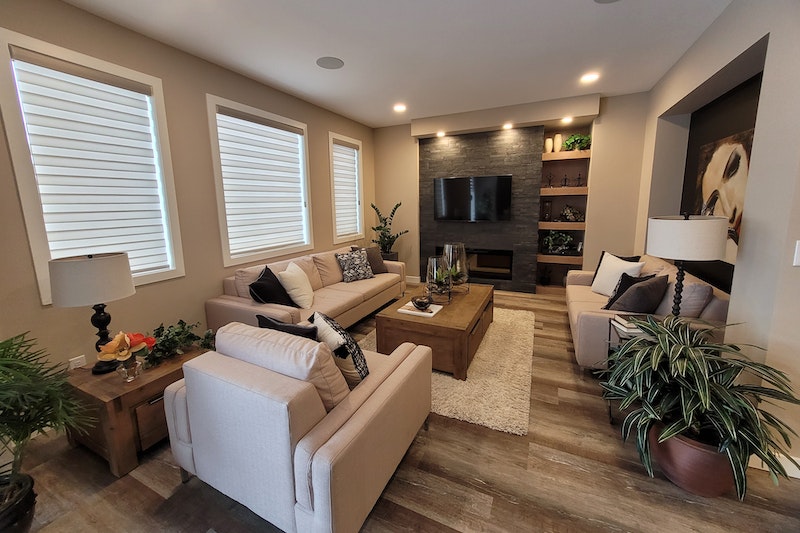 What are the benefits of cable TV subscriptions?
Cable television subscriptions provide access to hundreds of channels, including sports networks, movie channels, news networks, and even specialty channels.
Subscribers also benefit from an array of on-demand programming, DVR capabilities, and additional features available from the cable provider.
What are the drawbacks of cable TV subscriptions?
One of the major drawbacks of cable television is that it can be more expensive than other alternatives, such as streaming services.
Additionally, cable TV providers often require subscribers to sign long-term contracts, which can be costly and restrictive. Finally, cable TV is not as widely available in some areas as other services.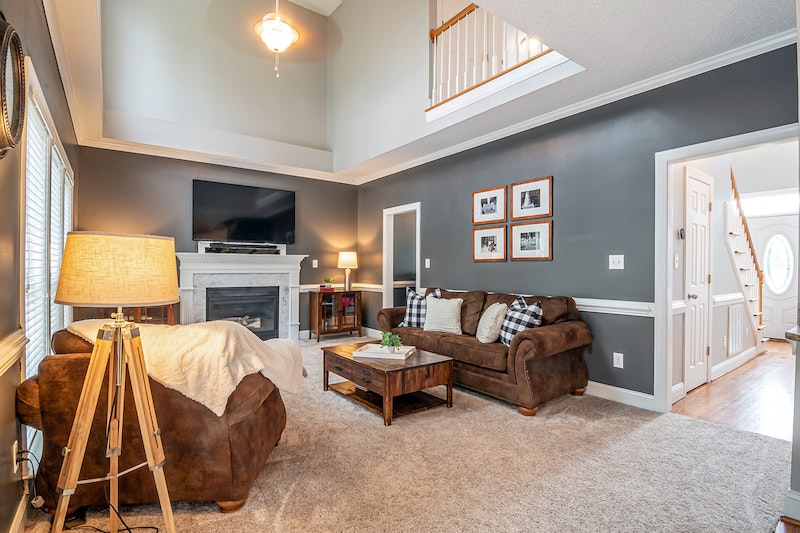 What are the alternatives to cable TV?
The main alternatives to cable television are streaming services, such as Netflix, Hulu, or Amazon Prime Video. These streaming services offer a wide range of content for a much lower cost than cable television.
Also, streaming services do not require long-term contracts and are available in many more areas than cable TV.
Conclusion
The cable TV industry is an ever-changing and rapidly evolving space. From the rise in cord-cutters to competition from streaming services, cable providers must stay ahead of their competitors in order to find success.
By understanding the current cable TV subscriber statistics, cable companies can ensure they are providing the best services and staying competitive in the market.
---
Featured Image Credit: M-Production, Shutterstock