Can Modular Homes Have Basements? Benefits & Factors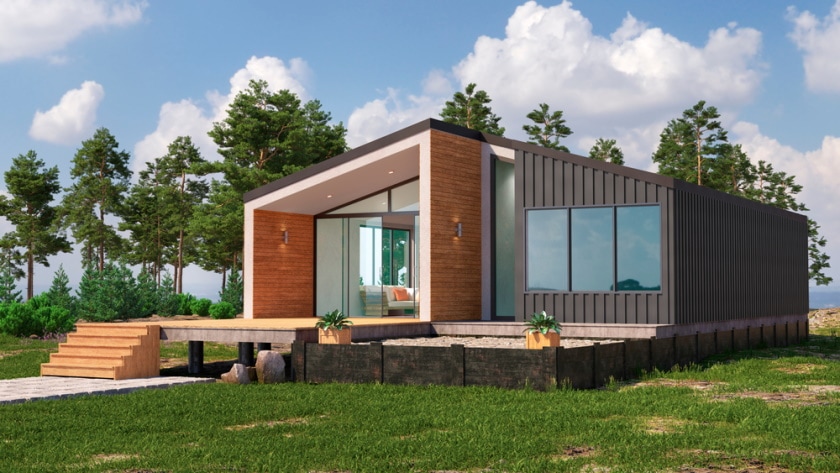 Modular homes are built in a factory away from where the home will be built. The large pieces of the home are then delivered to the site and placed on top of premade foundations. They tend to be less expensive than stick-built homes, typically considered the traditional building method. Other benefits include fast construction, and they tend to be more eco-friendly and cheaper to heat. You do have to consider any land restrictions, however, and it can be more difficult to get a mortgage and to resell the property later. One question that a lot of people have is whether modular homes can have a basement. The short, and perhaps surprising, answer is that modular homes can have basements, although it isn't always possible.

Can Prefab Homes Have Basements?
Some state and local authorities may prohibit the building or use of a basement while cost does play a factor. It can cost upwards of $20,000 to have a basement built into the foundations of your prefab.
The modular home itself is built off-site before being transported to the site of the house. While the home is being built, foundations are laid. The foundations ensure structural stability and longevity of the house and are vitally important. As with the foundation of any home, it can be built to include room for a basement.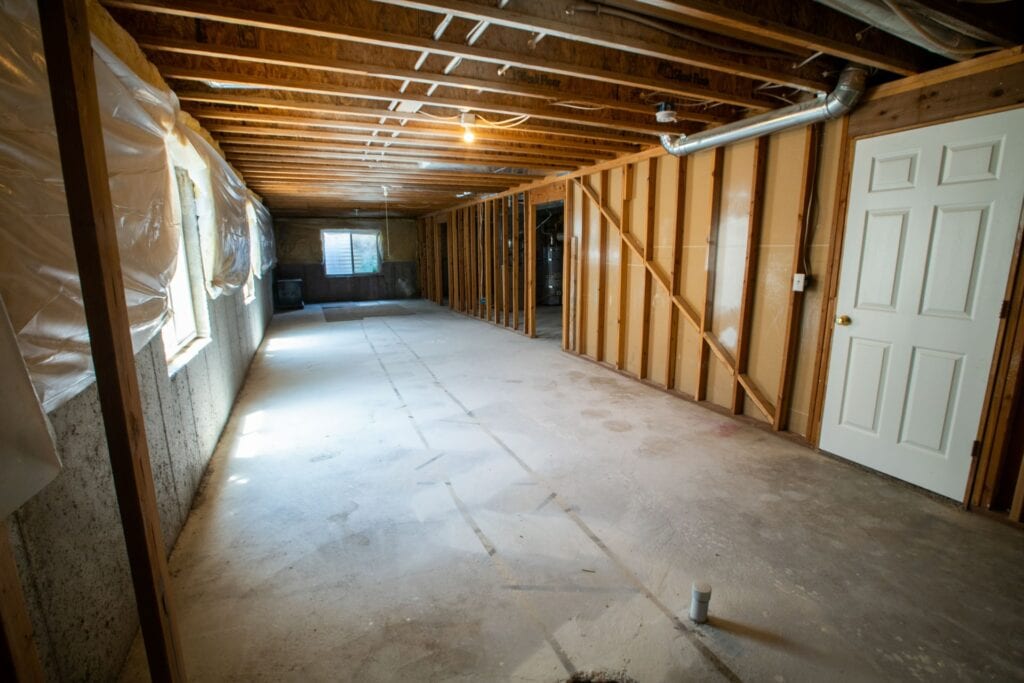 Basement Benefits
A basement can effectively add another floor to your home. At the very least, it can include pipework and plumbing, wiring for electrics, and other equipment like pumps and heating.
The large pocket of air also acts as insulation to prevent the cold air from passing through the ground, into the foundations, and up into the house. If the boiler and heating systems are also located in the basement, this further warms the air and improves the insulation properties offered. Well-insulated properties offer a comfortable living temperature and require less energy to heat. It's also cheaper to keep the property warm.
Basements can also be converted into usable living space. They can provide an additional bedroom, converted into a studio or other workspace, or they can be used as a gym, for example. Because the space is effectively underground, it can be a private and secluded area.
A basement also adds value to the property. Whether you have an additional bedroom, living space, or an art studio, extra floor space means extra figures on the price tag of your home.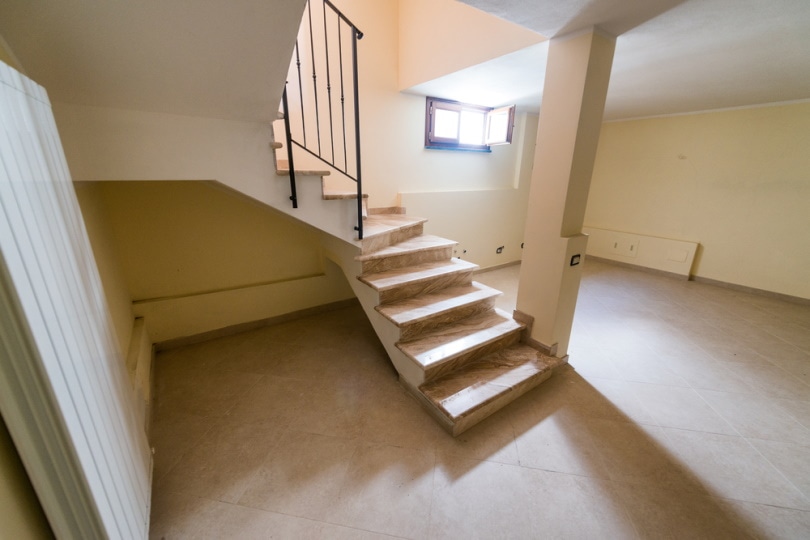 What to Consider
If you are building a modular home and considering a basement, there are several factors to take into account:
Building Codes – Always check local building codes or have your project manager check them. Your finished modular home will need to be inspected on completion, and if your basement doesn't meet building codes or you weren't permitted to build one, it could cost a lot of money and take a lot of time to put it right.
Cost – It does cost extra to have a basement built into your foundation. For many prefabricated homeowners, the extra cost is worth it and is offset by the savings when compared to buying a stick home. But this isn't always the case. Get quotes for your basement space and ensure that the costs are worth it to you.
Time – Similarly, it takes more time to build a basement foundation than it does a standard slab foundation. If you're working to a tight deadline and considering a prefab home can be built in as little as 10 weeks, it might not be viable to have a foundation built.
Coordination – Having a basement means that you need to provide accessibility, which means that you will need a different layout for the modular home itself. Therefore, you will need to get firm foundation and basement plans before your prefabricated home can be built. What's more, any last-minute essential changes that have to be made to the foundations could impact the modular home build. Ensure that the company dealing with your foundation work coordinates with the team building your prefabricated home so that you can overcome any challenges that do arise.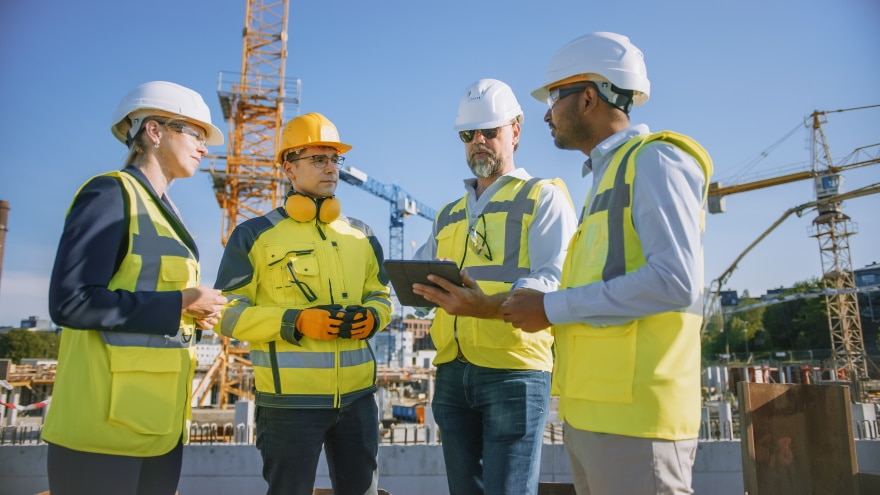 Conclusion
Modular homes are usually quicker and cheaper to build than stick homes. Because the house itself is built away from the site and needs to be installed on top of foundations, it is usually possible to have a basement built into the foundation, adding space and value to a property.
It does need careful planning, may require meeting local building codes, and will usually add to the cost and time needed to build the foundation, but it can also improve the insulation in a home while adding more usable living space and room for utilities and other items.
---
Featured Image Credit: vipman, Shutterstock