10 Car Loan Statistics and Facts – 2023 Update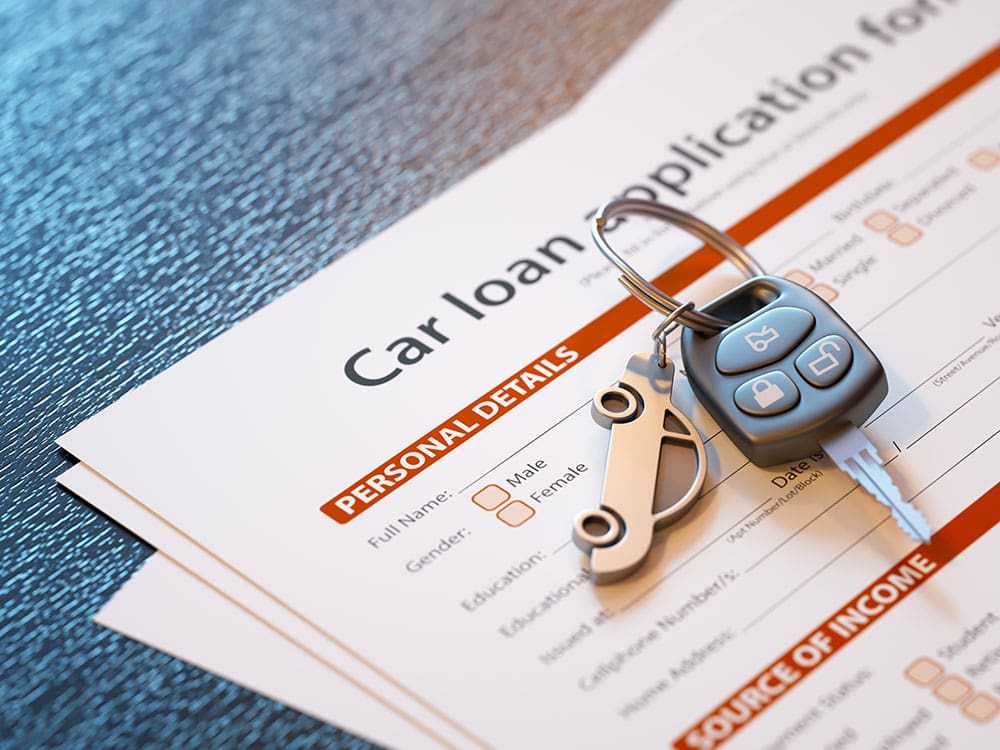 Note: This article's statistics come from third-party sources and do not represent the opinions of this website.
Getting a new or used car can be a daunting experience. This feeling can be intensified if you're shopping at an aggressive dealer. With this article, it's our goal to shed some light on car loan statistics so that you can enter negotiations armed with extra knowledge.
Purchasing a vehicle has always been a big deal, but the pandemic has changed the landscape of vehicle purchasing and auto loans. In some ways, it's become easier for the consumer. However, there are new negatives to the experience as well.
We've broken down the statistics into three categories before we go over some commonly asked questions:

The 10 Car Loan Statistic

Purchasing and Leasing
1.

New vehicle leasing was down to 24.03% towards the end of 2021
(Experian)
When comparing a purchase loan versus leasing, the former is almost always a cheaper option. A lease has more stipulations, such as mileage limits or necessary repairs when returning the vehicle.
However, there are several benefits to leasing, such as being able to get a new car every few years without worrying about selling or trading your vehicle or lower interest rates. But even with these benefits, new leases dropped drastically.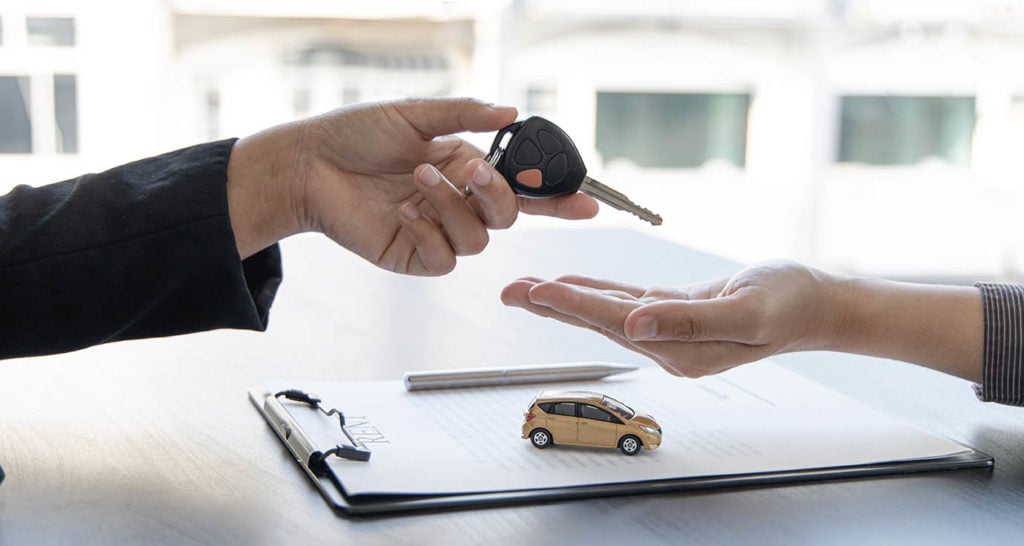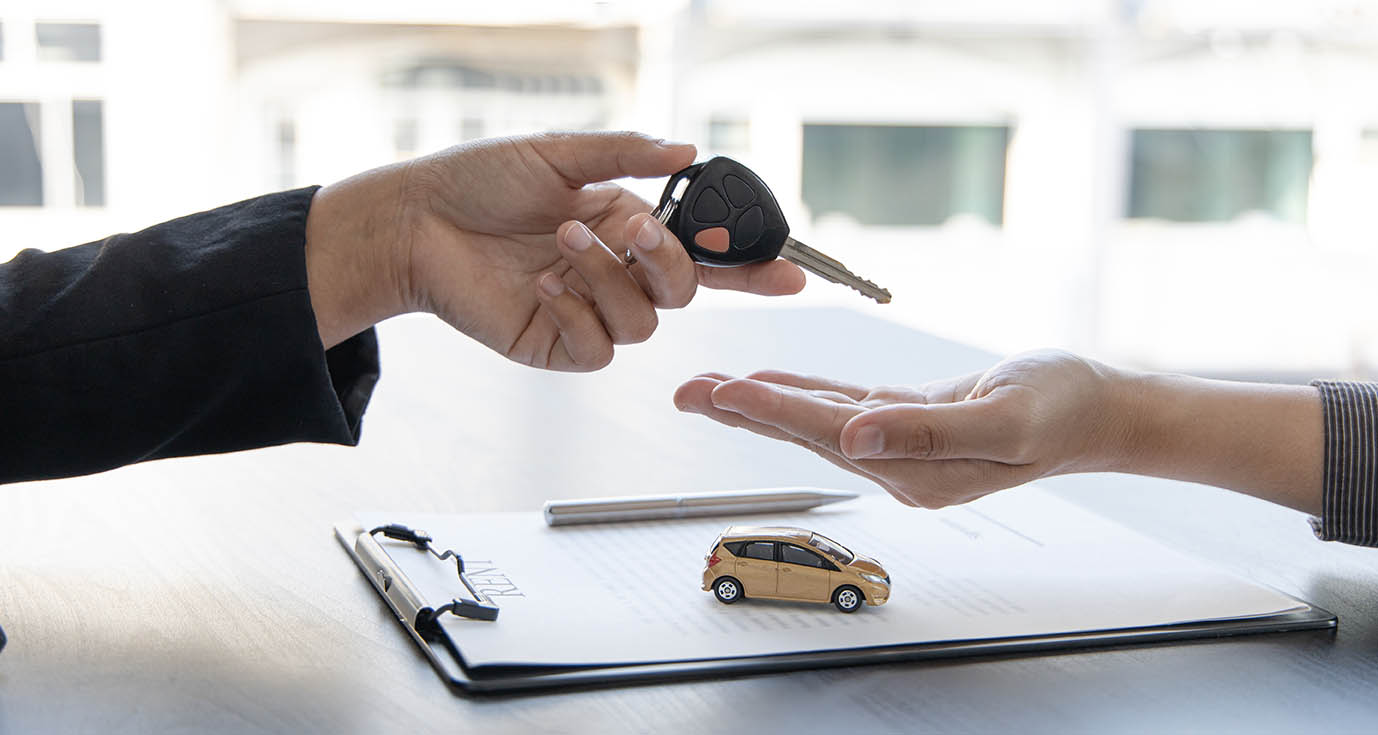 ---
2.

Out of 100 million people, 9% spent their tax returns on major purchases like new or used cars last year
(Experian)
Many businesses see a large influx of new customers around tax refund season every year. In a 2020 survey done by Experian, they found that many people were spending their refunds on vehicles.
Putting a large down payment on an auto loan can increase your chances of getting the loan. However, if you're not careful, this can get you into trouble with the next 36–84 months of payments.
---
3.

The yearly repossession rate of vehicles is around 65%
(Title Loanser)
This is a shocking statistic when you compare it to vehicles sold every year. One vehicle is repossessed for every 2.4 vehicles sold annually.
A major contributing factor to this high repossession rate is likely due to the pandemic because each year from 2019 onward, the numbers increased dramatically. Skyrocketing interest rates are also a factor causing people not to be able to afford their auto loans.
---
Credit and Terms
4.

Interest rates as low as 3% are available for prime lending candidates
(Value Penguin)
There are two main types of lenders for auto loans; subprime and prime. If you have a score of 760 or higher, you are considered a prime loan candidate. This enables you to get significantly better finance rates than a subprime lender.
There are still reasonable rates available for subprime candidates. However, many subprime rates are upwards of 20% or higher. These high rates will increase your payments and force you into less expensive vehicles.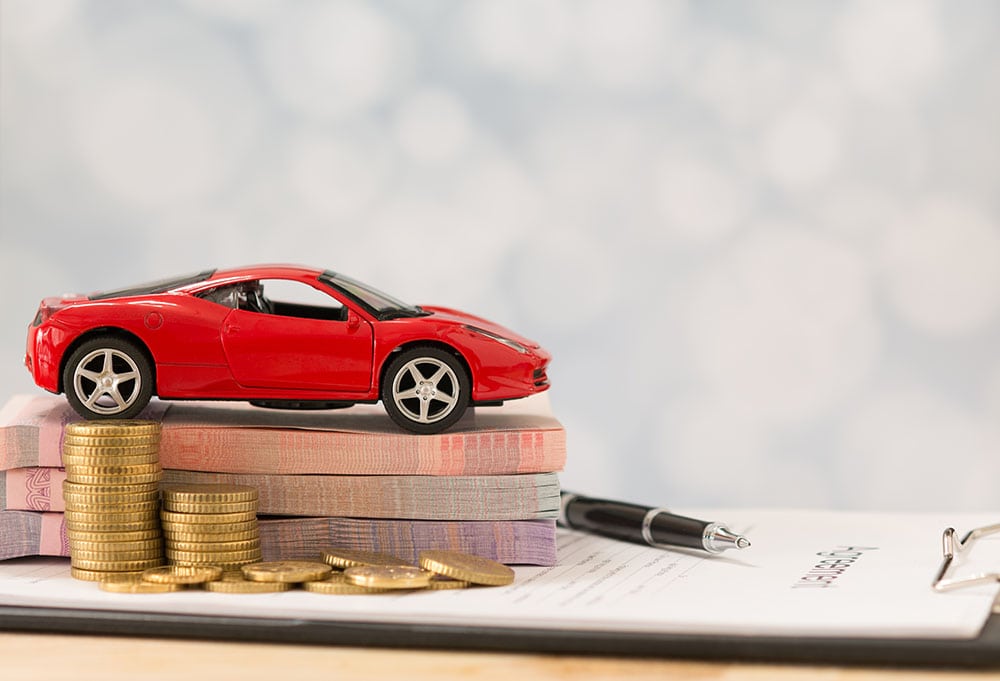 ---
5.

Over 9.4% of American consumer debt is for auto loans
(Lending Tree)
9.4% may not seem like an outrageous number, but keep in mind, that equals around $1.46 trillion in auto loan debt. This amount of consumer debt makes sense when you consider that Americans under 50 are accumulating $60 billion more in auto loan debt each month.
What's frightening about this statistic is that since 2011, auto loan debt has been increasing steadily every year. The only year that saw a slight dip in debt accumulation was 2020, in the middle of the pandemic. This debt has since increased again up to the current $1.46 trillion.
---
6.

The same type of auto loan can vary by up to 3% based on a vehicle being new or used
(Value Penguin)
There comes a certain point—around 8–10 years—where a bank will not consider financing a used vehicle. However, when a used vehicle falls within its financeable age, the interest rates reflect the vehicle's condition.
For example, let's say you can get a new vehicle at 2.99%. If you were to purchase that same vehicle used from a private seller, many traditional banks would charge 5.99% or more for the same loan.
---
7.

69.7 months is the average term length for new vehicles
(Lending Tree)
The average of almost 70 months varies widely based on borrower credit. For example, those with prime credit (780–850) average around 65 months for term length. In comparison, those with subprime credit (300–500) take 75 months on average to repay a loan.
The length of the loan is a major contributing factor in a monthly payment. The longer the term, the smaller your monthly payment will be. However, the amount of interest paid is significantly higher than a shorter term.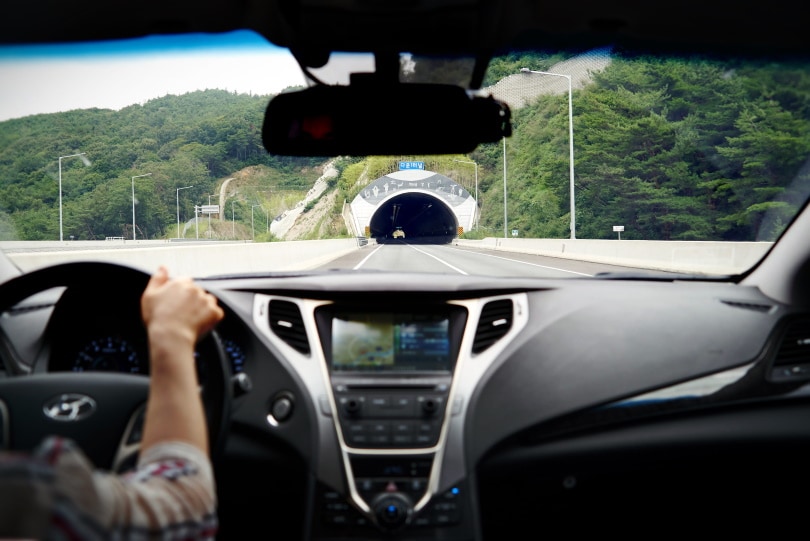 ---
8.

The average subprime auto loan rates range from 9%–20%
(Consumer Finance)
We highlighted the great rates still available for prime lender candidates. Unfortunately, the opposite is true for subprime candidates. If a person's credit score isn't about 760 or higher, the chances of getting those low rates drops.
To put this into perspective, dropping an auto loan rate from 13% to 9% would save a consumer almost $1,000 on the loan. You may not think the interest rate matters that much, but a big component of saving money on a vehicle purchase is finding the best rate possible.
---
Vehicle Prices
9.

New vehicle pricing is up 12.2%, and used prices are up more than 40.5%
(Lending Tree)
Along with rising interest rates and loan payments, new and used vehicle pricing skyrocketed in 2021. Some brands were even selling up to 18% over the manufactures suggested retail price (MSRP) because demand was so high due to supply issues.
The most shocking part of this statistic is that used vehicles have almost doubled in price. Again, this comes back to supply issues. If a person can find a new vehicle, they are better off buying it for the price they'll pay for used. However, chances are high that they won't get exactly what they want.
---
10.

The average car price is over $47,000 as of December 2021
(Consumer Report)
Inflation is a part of life, and every year we see an increase in many goods, vehicles included. However, according to the consumer report, transaction prices of new vehicles reached the highest they've been.
A major contributing factor to this considerable price jump is supply and demand. Because of widespread chip shortages, many vehicles are not available. In turn, this has driven up the demand, and many dealers are selling vehicles for thousands over the MSRP.

Frequently Asked Questions About Car Loans
Are vehicle prices dropping?
Vehicle prices are the highest they've ever been. However, in January of this year, we finally got a small reprieve from the inflated prices. The average price fell by around $839. This may not seem like a lot, but according to an article from Kelley Blue Book, we can expect prices to continue coming down—slowly. (KBB)
Does credit score matter for an auto loan?
There isn't a minimum credit score needed to qualify for a loan. However, your score determines whether you fall into the prime or subprime category, which directly affects the finance rates available to you. Lower credit scores qualify more easily for used vehicles on average, while a higher score opens your options and provides better rates. (Credit Karma)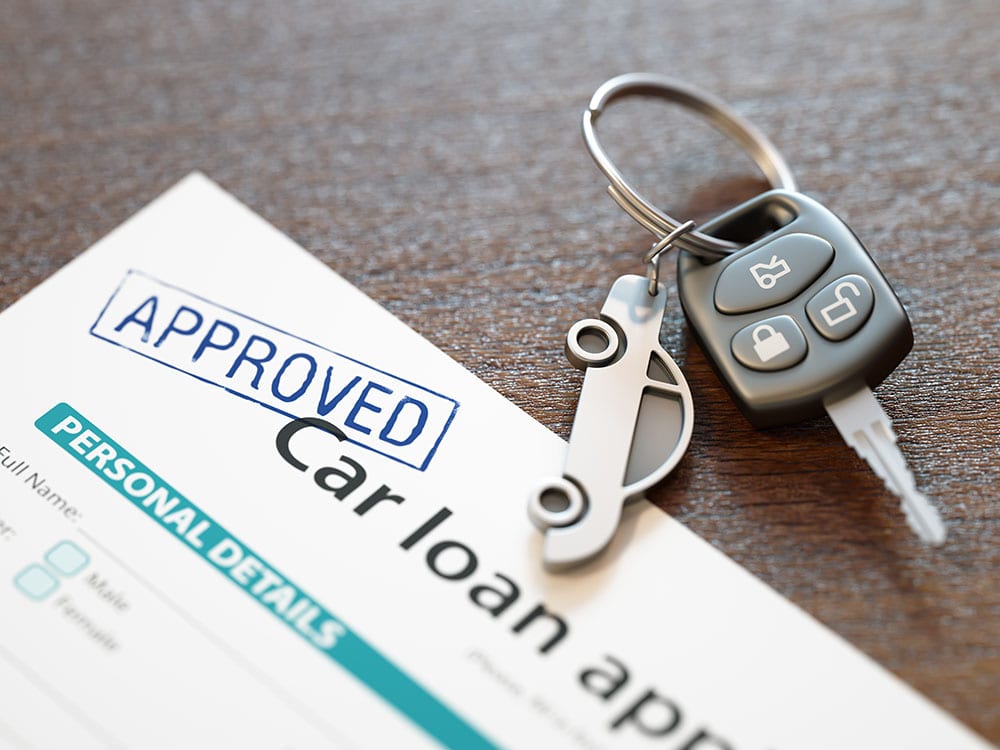 What's the longest auto loan available?
The longest traditional loan is 84 months. However, some lenders offer extended terms of up to 96 or 120 months. You'll love the amazing low monthly payments of a 10-year loan. However, these long terms are problematic unless you have no other options. For example, you'll pay much more interest, the interest rates will be higher, and your vehicle will be almost worthless when you finally own it. (Cars Direct)
Is it better to get an auto loan through a bank?
This is a split debate because there are pros and cons to both bank and dealer financing. Some significant positives of bank auto loans are the access that most banks have to various options and competitive rates for good credit.
Also, if you're an established client, you can often avoid a down payment. However, many dealers have access to lower finance rates if you have above-average credit. So, the answer to this comes down to your credit.

Conclusion of Car Loan Statistics and Facts
The bottom line is that consumers have access to many different ways to get into a new or used vehicle. They say knowledge is power, and that is true when it comes to purchasing a vehicle. Being one of the largest purchases that many people make in their life, it's important to educate yourself to make your money go further.
On the surface, it seems like right now is a terrible time to buy. But as prices begin to stabilize, it will soon be a buyer's market again, and negotiations for your dream vehicle can commence!
---
Featured Image Credit: maxuser, Shutterstock