5 Ceiling Fan Trends in 2023 – Stylish Ceiling Fans for the Modern Home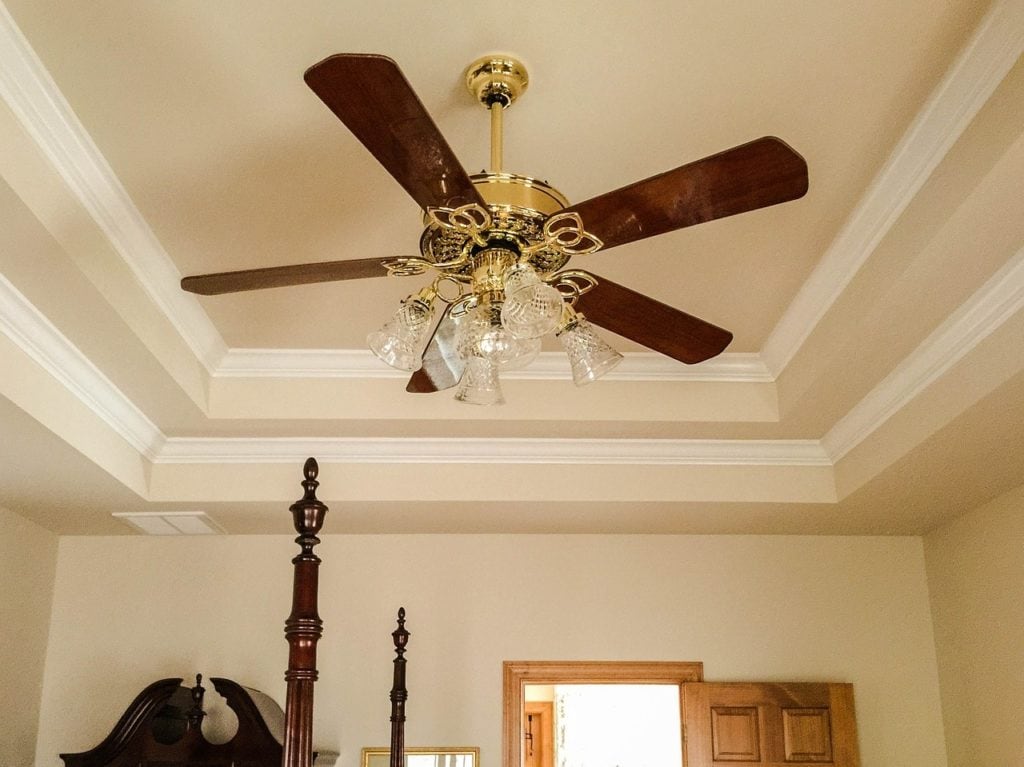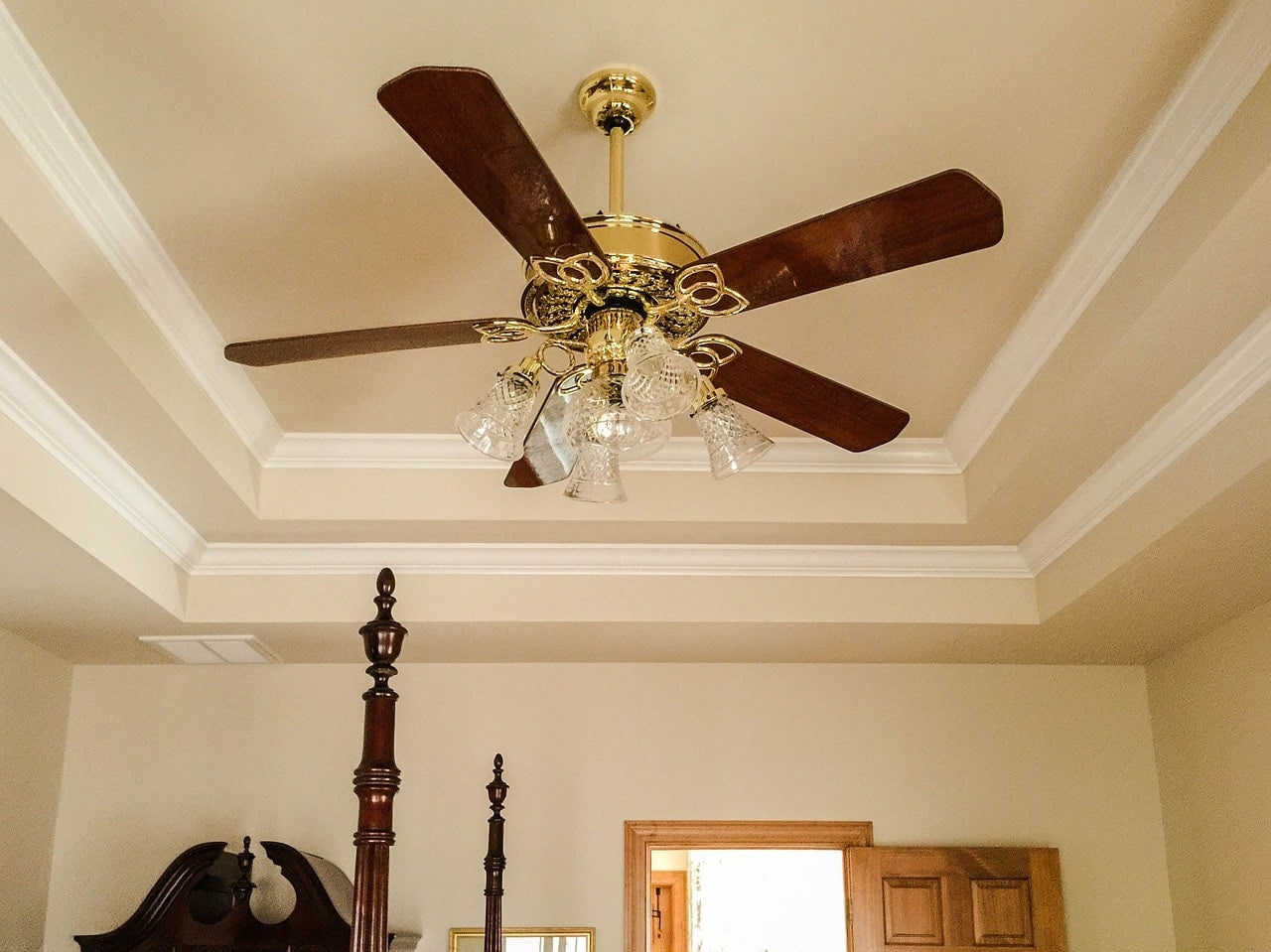 We buy them for function, and they're often the last thing we notice in a room, but there's no doubt that ceiling fans are an essential part of cohesive interior design. An outdated or mismatched fan will stick out like a sore thumb in an otherwise beautifully curated room. After all, decor only works if you pay attention to all the details, from top to bottom.
If it hasn't been part of your recent redesigns, it may be time for your ceiling fan to catch up with the current styles. Here are the top five ceiling fan trends to keep in mind for your next installation.

Top 5 Ceiling Fan Trends
1.

Return to Classics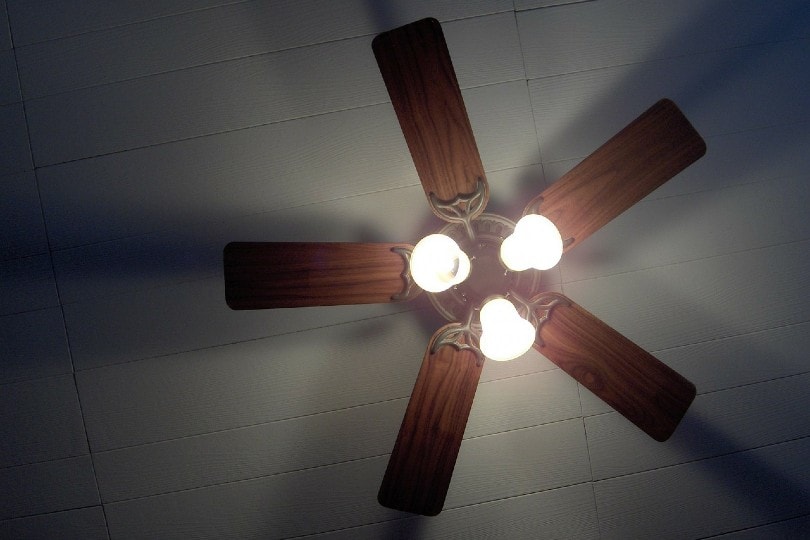 With precise lines, deep blacks, bright whites, and flat grays, the modern minimalist style has done well in creating high-end yet effortless spaces. But as design trends move away from geometric accuracy and into more expressive themes, we'll see a resurgence in classic trends.
That means a return to traditional and vintage looks. Parisian decor, floral wallpaper, and extra flair in fringe are just a few popular design elements that will call for ornate ceiling fan styles that follow suit. And as more people focus on natural tones this year, rich brown wood blades will be the perfect addition to many rooms.
---
2.

Clear Blades and More Glass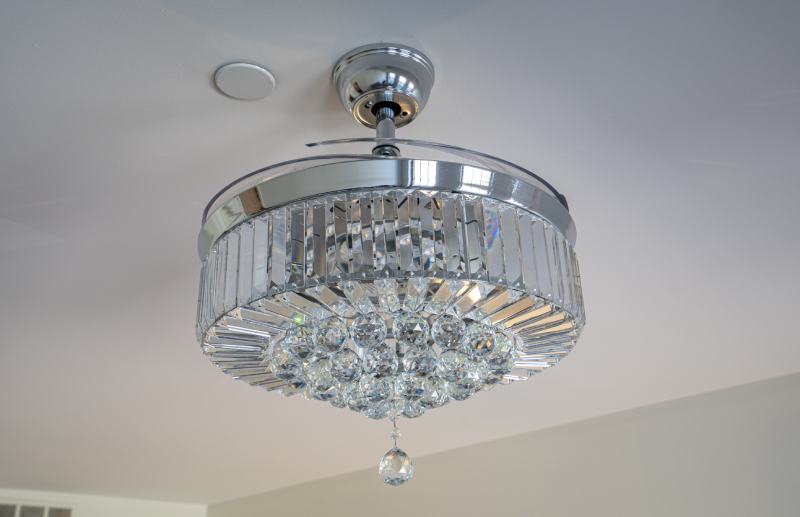 The Art Deco style is trying to make a comeback this year, and we can expect these trends to extend to ceiling fans. Translucent and crystal clear blades will align with the luminescence and glitz of the French turn-of-the-century look. Paired with glistening metal housings and canopies, these offbeat blades add a refined statement to the room.
With the '70s and '90s interior designs having their own revivals, clear fan blades have even more styles to complement. But it isn't just the blades that will clear up. As customers explore more complex designs, fluted lighting covers and glass accents are set to become more popular.
---
3. Unique Forms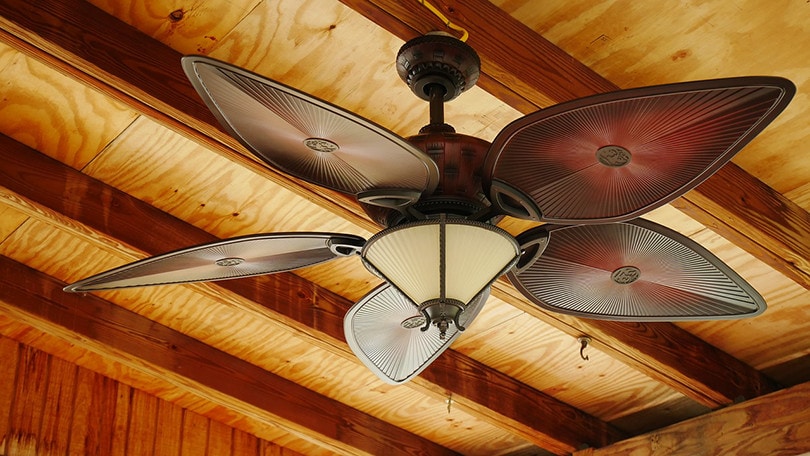 We're seeing a distinct divergence from modern and minimalist designs that dominated in the past. People are moving away from sharp lines and blocky arrangements in favor of softer edges and graceful, organic shapes. Curved furniture is trending right now, and new ceiling fan styles are following the form, giving us a variety of unique, next-generation designs.
When you look at interior design trends this year, you see two predominant themes: nature-inspired looks and flowing forms. Ceiling fan trends will give us plenty of options to match those aesthetics, often combining them in stunningly elegant creations. Look for hand-shaped wood fans adding cohesion and beauty to indoor areas.
---
4.

Vintage Metallics
Sustainability and a retreat to the traditional will be crucial in design this year. That means the sleek chrome finishes and flat black metal components of modern fan designs will likely disappear.
Instead, we'll see more bronze, brass, and weathered metals in popular ceiling fan designs. Gorgeous patinas and warmer, richer tones from woods and metals will be a part of more comforting spaces.
---
5.

Bigger Blades
It hasn't been the most critical consideration for many people in the past, but ceiling fans will have more of a footprint in rooms this year. Fan blades will get longer to take over the space, with many living room fans far outreaching the standard 60-inch lengths.
In rooms where you can't go big, many people will instead go with more. We'll see many fan styles doubling or tripling up on the number of blades this year.

Are Ceiling Fans Still in Style?
Ceiling fans are functional additions to nearly any room, and consumers won't stop appreciating their practicality any time soon. Experts expect a growing North American ceiling fan market in the coming years. With new technologies and more competing players in the industry, we'll see greater variety and versatility to fill out our homes.
If you're going with the trendy biophilic style, a ceiling fan may even be essential to your design. More people will incorporate lush greenery, natural light, and ample airflow. Installing a ceiling fan to provide refreshing cross-ventilation will be a crucial element.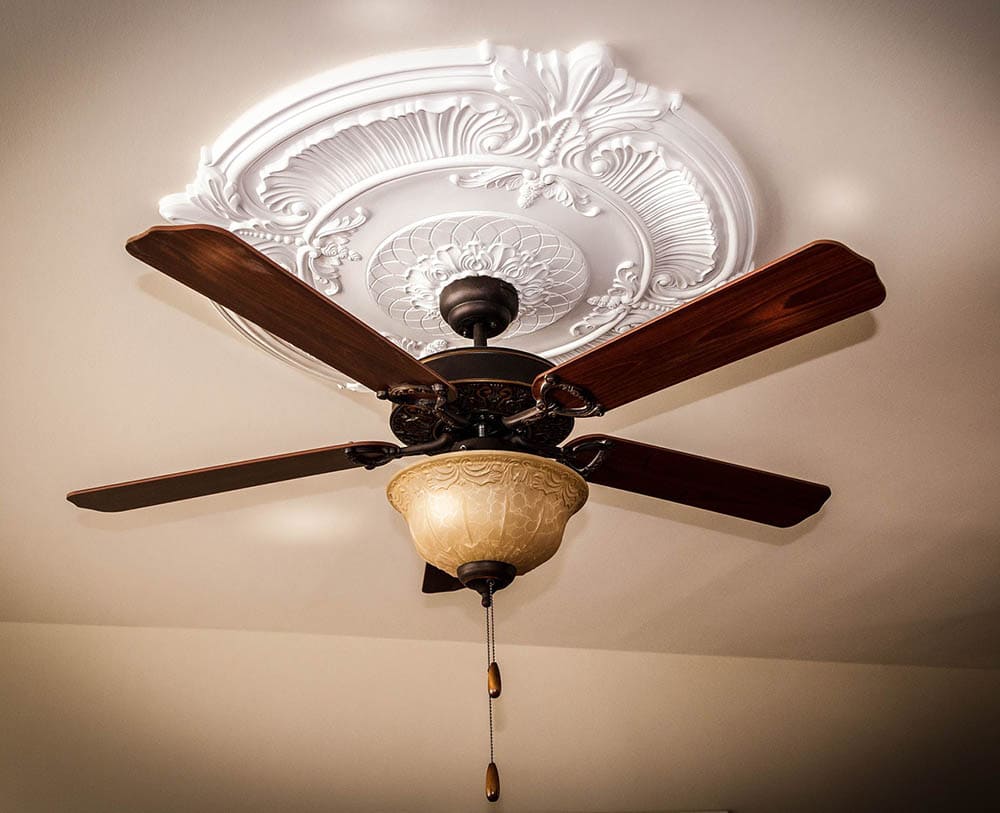 What Are The Popular Ceiling Fan Technologies in 2023?
Sustainability is yet another essential theme this year, and we'll see conscientious touches throughout rooms. That includes more innovative ceiling fan constructions. More manufacturers are adding smart home integrations to their ceiling fans. Many new styles let users power their ceiling fans through Alexa, Google Home, and various IoT devices around the house. Constant control at our fingertips and efficient features like LED lighting will give us more energy-saving ceiling fan options.
What are some other popular technologies that follow the current trends? We may see more retractable fan blades this year. In vintage and traditional settings with grand lighting displays, the designs will ensure you'll never compromise between fashion and function.
Indoor/outdoor fans will also become more popular as we blur the lines between the two spaces this year. Covered patios and screened-in porches will need more weather-resistant fixtures. Expect more versatility in popular ceiling fan designs that let you place them anywhere.

Conclusion
After two long, hard years of dealing with a pandemic, this is our year for renewal, a time to embrace change and fresh perspectives. It may not seem like the most pressing detail, but a new ceiling fan can be an easy and satisfying upgrade to your room.
Ceiling fans aren't going anywhere in the future. Technology will continue improving, and products will take on even more innovative forms. As a result, we'll see a greater demand for these fixtures to create relaxing, personalized spaces.
See Also: 
---
Featured Image Credit: JamesDeMers, Pixabay