6 Ceiling Light Trends in 2023 – Design Ideas for a Modern Home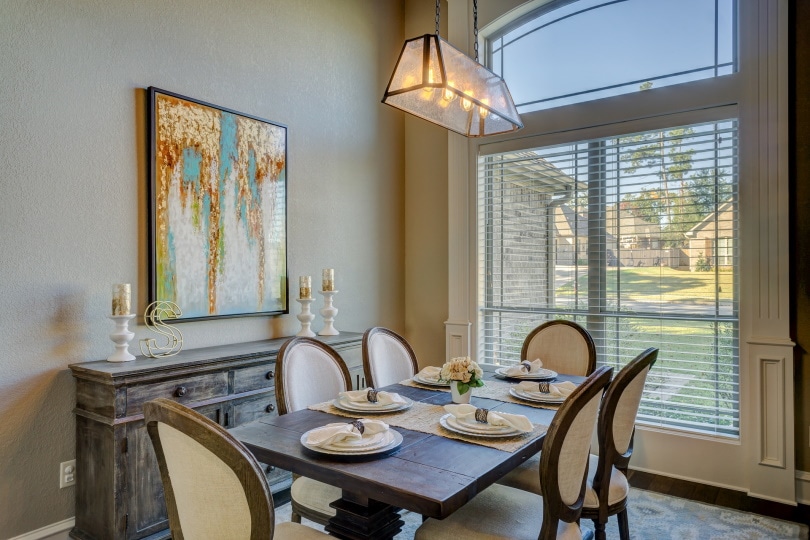 Home trends can change yearly, and this includes updating ceiling lights to match your humble abode's decor. 2022 will see some growing trends in terms of ceiling lights, which is exciting! There are many different sizes, designs, styles, and finishes that you can choose from to light up your home with the ceiling lights you like the most. This variety makes it easier to find the perfect ceiling light for any room in your home.
Curious to learn more about ceiling light trends? This article covers six trends for ceiling lights and some examples that can help inspire you to change things up this year!

The Top 6 Ceiling Light Trends
1.

Metal Ceiling Lights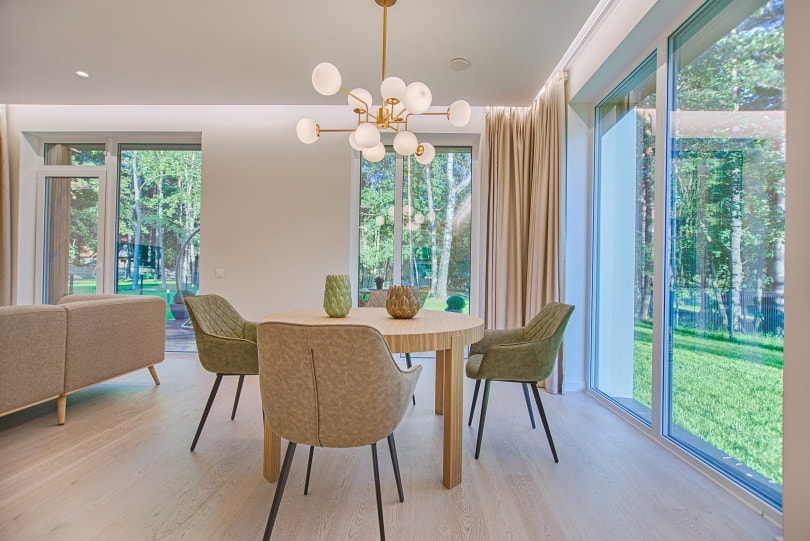 Metal ceiling lights are the perfect combination of bold and modern. As you can see in the examples, metal ceiling lights do not follow a specific design or shape, allowing you to choose the style that will best suit the room. Some metal ceiling lights incorporate glass and geometric shapes, showcasing different colors. This gives the room a unique and modern feeling. Metal can also be used for a minimalistic and clean aesthetic, appealing for the living room, dining room, or even the bedroom.
---
2.

Industrial-Style Ceiling Lights
When some people think about industrial décor, they might think it would look too rough for their home. However, industrial-style ceiling lights are becoming more widely used in various homes, whether you want more modern décor or rustic. The industrial-style design variation is quite extensive, so it can be fun finding which style to incorporate. Some features of the industrial style are large, exposed lightbulbs, branching black or brass pipes, domed cages, and matte finishes. The industrial style can be simple or bold!
---
3.

Art Deco Ceiling Lights
Art deco is joining the list of the best ceiling lights for any home. The lighting industry is awash with bold, gold geometric shapes. There are many reasons to be happy about this ceiling light. They are not only creative and fun but also have a timeless look that will never go out of fashion.
They have very distinctive looks that we have noticed. These bold classics will be a standout in a hallway, living room, or dining room.
---
4.

Natural Material Ceiling Lights
You can't go wrong with straw, bamboo, rattan, and other natural materials, no matter if you love the bohemian design or want to add natural touches to your home. These materials have been part of interior design for centuries, but recently they have found a new home lighting. Natural materials are a great way to add texture to your home and architectural interest.
These can be used to add dramatic flair to any corner of your home. They can be placed in spaces to draw the eye upwards and make the space feel larger and more intimate. Pendant lights made from any of these natural materials can blend seamlessly into the space's decor. These neutral colors add texture to otherwise dull spaces and maintain a harmonious color story.
---
5.

Large and Bold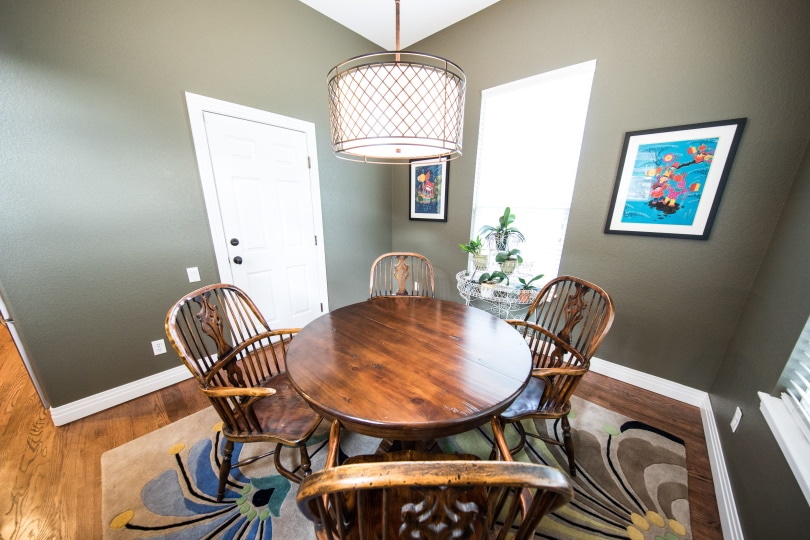 While some people want a minimalist feel in their home, some people want to make big and bold statements with their ceiling lights. Large ceiling lights have so many designs, from timeless chandelier styles or circular styles. No matter the design or style, large ceiling lights are sure to catch anyone's eye!
---
6.

Long Linear Pendants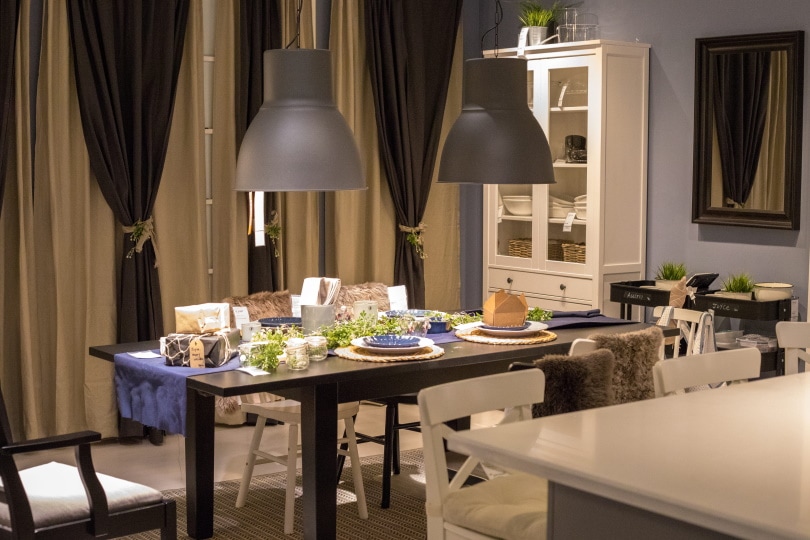 Linear pendants are sleek and can be a great way to draw attention to a space. They have been very popular in recent years, and with a good reason, this design is great for adding balance to rooms, such as kitchens. They are a fashionable way for designers to add lighting sources to kitchen islands. Another benefit of pendant lighting is there is no single style for them. They can be minimalist, industrial, natural, or bold.
Pendants are a popular choice for kitchens. However, they have been increasingly used in hallways, living areas, and entryways. This pendant will make your home more appealing to buyers if you're looking to sell your home as it is.

Which ceiling light is the best?
LED lights generally shine brightest and provide more light than fluorescent, incandescent, and halogen bulbs. If you are looking for the brightest ceiling light, LED lights can be your best option.
Comfort is a key factor behind why more and more people are choosing LED lights for their homes. These lights are not only energy-efficient, but they also last up to 20 times longer than traditional incandescent bulbs. In addition to this, LED lights do not emit any heat or UV rays, making them a safe option for your home.
With the appropriate LED lighting, you can achieve the ideal atmosphere in any room of your house that you desire. For example, if you wish to create an intimate setting for spending quality time with friends and family members, you can go with dimmable lights that give off a warm glow. On the other hand, if you wish to create a more energizing vibe, you can use brighter lights that emit cool white tones.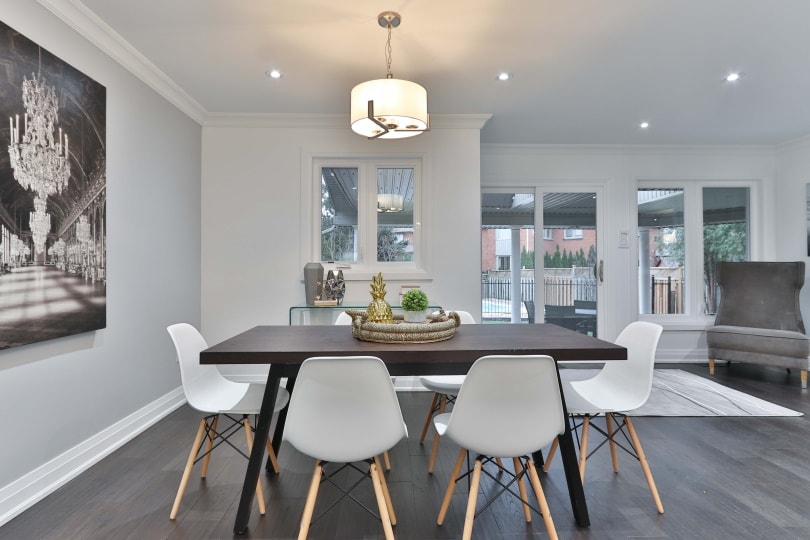 Wall Lights
Many different types of wall lights can be used for your ceiling. While some people prefer the minimalistic look of just one light fixture, others like to go with multiple lighting options, such as sconces and overhead lights. In addition to choosing LED lights, you can also choose from a variety of wall light styles that include flush mounts, semi-flush mounts, post lanterns, and more.
Warm or Cool?
If you're not sure what type of light you should go with for your ceiling, choosing the right temperature of light is key. Generally, warm-colored lights are perfect for creating an intimate setting in any room of your house. On the other hand, if you wish to create a more energizing vibe in your home, using cool lighting fixtures might be the way to go.

Conclusion
As you can see, there are many different ceiling light trends of this year that are sure to suit any space. With many designs to choose from, it's never been easier to find the perfect lighting fixture for your home. Now that you know what type of trends are popular in ceiling lights, go out and upgrade your home with some new lighting fixtures!
See Also:
---
Featured Image Credit: Pixabay