10 Hallway Wallpaper Trends in 2023 (With Pictures)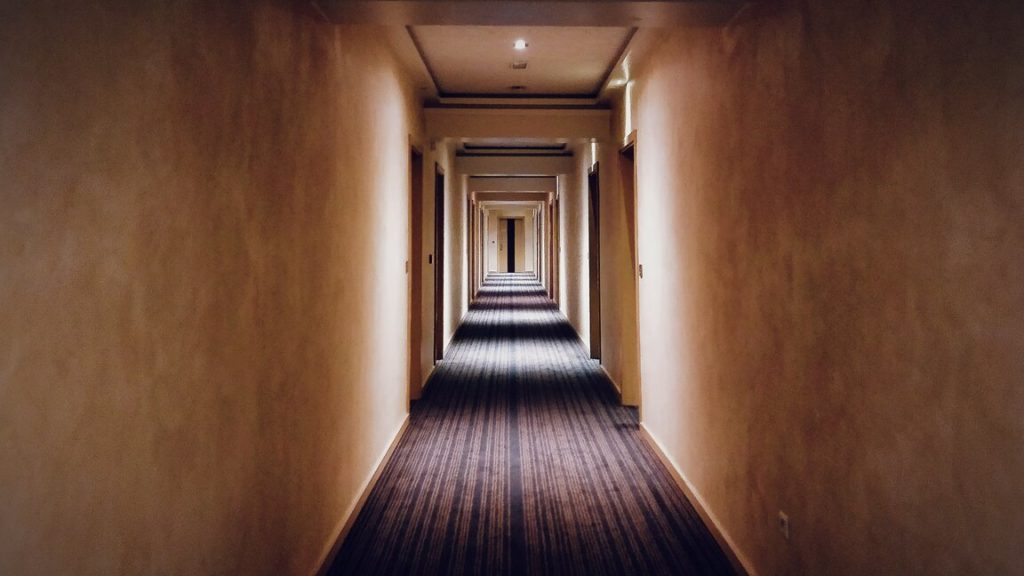 Wallpaper is a great way to add personality to your hallway and help transform the space. It's been in and out of style for decades but is making a major comeback today. This year is all about bright colors, bold statements, and unique looks, and wallpaper is a great way to achieve that in your hallway.
If you're keen to add wallpaper to your hallway—or at least consider the option—it's good to know what kind of wallpaper is trendy this year. We've come up with a list of 10 hallway wallpaper trends this year to help you make your choice. Keep reading to find out more!

The Top 10 Hallway Wallpaper Trends
1.

Floral Hallway Wallpaper
Floral is an ideal motif that can help any home look interesting and inviting. Floral wallpaper is cheerful, fun, and would be a perfect addition to any hallway. It's been fashionable since the late 1930s and remains trendy in 2022. Floral wallpaper comes in various styles, patterns, and designs to easily fit into any household. Depending on the theme you have going on in your hallway, floral wallpaper can be a great way to connect your home with nature and give it a charming appearance.
---
2.

Textured Hallway Wallpaper
Textured wallpaper is another sure trend in 2022. It's a great way to spice your hallway and make it unique, and you can really play with designs since there are multiple variations of textured wallpaper on the market. Having this type of wallpaper will add unique aesthetics to your hallway while covering any wall imperfections at the same time. You can go for a wallpaper that resembles brick, stone, fabric, or even wood.
The options are limitless, and there's a textured wallpaper for any style you're aiming for. Textured wallpaper can help your hallway will gain a more modern and spacious feel.
---
3.

Geometrical Hallway Wallpaper
If you are a person who is bold and has a daring, contemporary style, geometrical wallpaper could be a perfect option for your hallway. Its popularity has grown over the years and it's on track to be one of the biggest trends this year. Odd shapes with a combination of patterns are a stunning choice that will make any hallway stand out. You can opt for wallpaper with varying shapes and colors to achieve your desired appearance, or go for a simpler design. Either way, you'll accomplish a sleek, contemporary look that will make your home unique and fun.
---
4.

Bright, Vibrant Hallway Wallpaper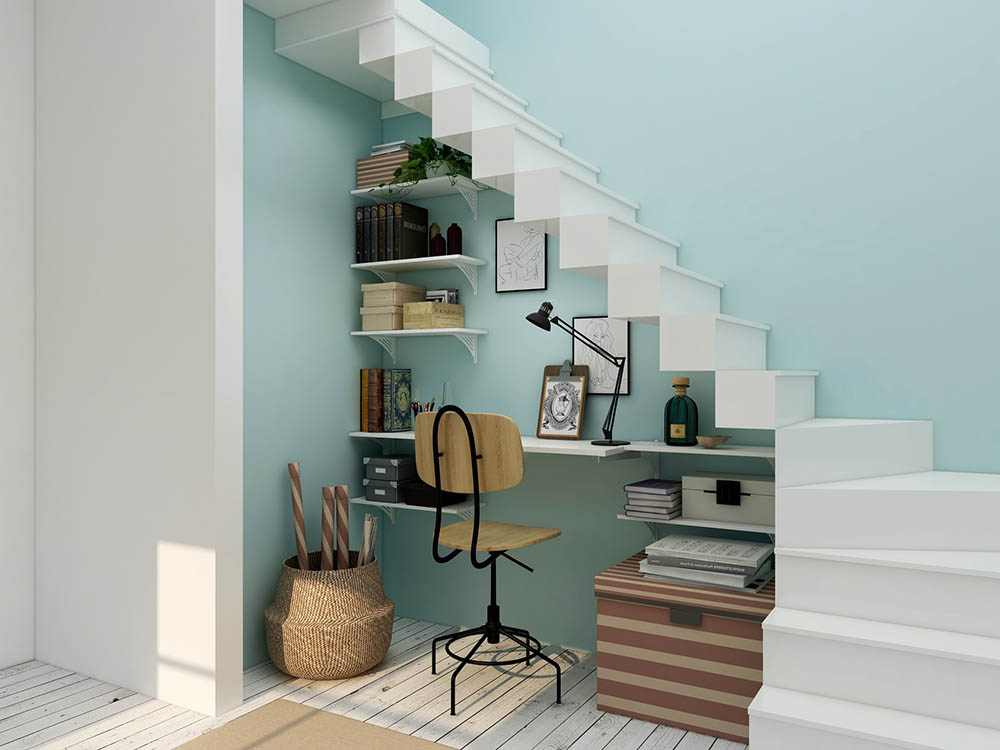 Bright, vibrant wallpaper is an excellent option for people who want to add color to their hallway and make it cheerful and fun. You can go for an accent hallway wall or simply cover the entire hallway. There are some fantastic bright, vibrant wallpaper options that can be single-colored, ombre, or patterned, but whichever style you go for it's a great way to make your hallway stand out. If you have a small hallway and want to make it seem larger, you can go for shades of light green, rosy pink, or pale blue.
---
5.

Blue-detailed Hallway Wallpaper
Add blue-detailed wallpaper to your hallway to make it appear bigger and add a tranquil feel. This wallpaper can make your hallway stand out and may be the perfect touch of color your hallway might be missing. Blue is a calming color that can bring peace to your home and make it feel serene. Blue is also a color that encourages a good mood and eases tension, so you'll automatically feel better once you enter a hallway with blue-detailed wallpaper.
---
6.

Nature Hallway Wallpaper
Nature-inspired wallpaper with trees, mountains, or botanical patterns is a great way to bring an organic feel to your hallway. There's a ton of diversity in these wallpapers with different colors and designs available that can be easily incorporated into any hallway. While you could cover an entire wall, an accent wall in the hallway is best with this wallpaper type so that it doesn't look too excessive.
You'll be able to instantly transform your hallway into a lush garden or a stunning forest! Either way, it'll be a great option to connect your home with nature and create a feeling of harmonious indoor-outdoor space.
---
7.

Abstract Hallway Wallpaper
Abstract hallway wallpaper is an amazing way to play with different colors, designs, and forms. This wallpaper style is certainly not for everyone, but for eccentrics who like to experiment will love this bold style. There are plenty of variations in abstract wallpaper, with bright or natural tones that can fit into any hallway. If you're going for a more radiant, colorful abstract wallpaper, it might be best to do an accent wall or a portion of your wall. On the other hand, if the blueprint is more neutral you can incorporate it into the entire hallway.
---
8.

Animal Hallway Wallpaper
Animals are attractive and lovable, and each animal has a different meaning, so you can choose a wallpaper motif that's inspiring to your unique beliefs. Cute dogs, beautiful elephants, charming wales, and quirky cats are just a few of the designs you can choose from if you go for an animal-inspired hallway wallpaper. It can certainly make your home look exotic and captivating, plus makes a great conversation starter for guests entering your home.
---
9.

Marble Hallway Wallpaper
If you want to give your home a more luxurious and modern look, marble hallway wallpaper is a great option. It's been in fashion for many years and continues to be in 2022. It comes in regular white-gold, white-black, and whole black patterns, but there are also stunning light green, turquoise blue beige, and yellow patterned marble wallpaper options too. This is another wallpaper you can do on just one wall or the whole hallway, depending on your preference.
---
10.

Tropical Hallway Wallpaper
There is no better way to make a strong first impression than having an amazing hallway, which you can achieve with tropical hallway wallpaper. Anything that can be found in tropical environments, such as plants, flowers, or fruits can also be on your hallway wall. You can cover the entire hallway or just have a tropical wallpaper accent wall, making your hall feel like an exotic jungle!
Related Read: 10 Interesting Wallpaper Facts and Statistics

Does anyone use wallpaper anymore?
Wallpaper has always been in style, although some certainly prefer it more than others. These days there are plenty of great wallpaper designs and styles, so everyone can find a wallpaper that suits their preference. Wallpaper is an easy way to add your personal touch to any room in your home and make it memorable. It's far easier to set up than painting the room, plus, it's so diverse that you can find almost anything you need on the wallpaper market.
Should you have wallpaper hallways?
Hallways are usually narrow, small, and dark, which is why wallpaper can make a great addition to them. It's an easy fix that can transform your hallway and make it look beautiful. You can opt for big and bold designs or shoot for something more subtle, and setting up wallpaper in your hallway can save you money on painting and fixing up any problems that might occur on the wall, which won't be visible if you cover your walls with wallpaper.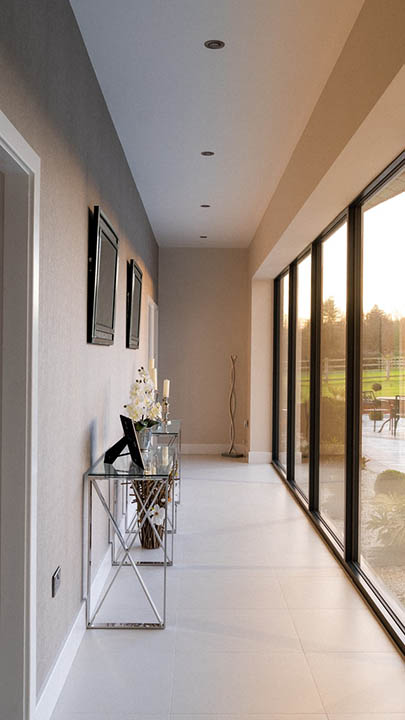 How long does it take to add wallpaper to a hallway, and how much does wallpaper cost?
In general, the time it takes to add wallpaper to a room depends on its size and on your speed and skill, which of course applies to hallways as well. It typically takes about 2–3 hours to install one roll of wallpaper of around 55–57 square feet. If it's your first time setting wallpaper up, it may take a bit more time because the walls will need to be lightly sanded. That is done to avoid uneven sections once the wallpaper is up.
Professional wallpaper setters can do this much faster than you, and they charge around $20–$80 per hour. When it comes to the wallpaper price, it depends on the material and design you go for but can cost anywhere from $2 for simple designs to over $100 per square foot if you want custom-made wallpaper.
What kind of wallpaper is best for a hallway?
This is a tricky question because not all wallpaper works for every hallway. Honestly, it's totally up to you and depends on how your hallway looks and what you want to achieve. Try and go for brighter colors and motifs for a darker hallway, or darker shades and designs for a lighter hallway. There are plenty of options available so you'll always find something to suit your needs.
Related Read: 14 Bathroom Wallpaper Trends – Design Ideas for a Modern Home

Conclusion
There are some amazing options when it comes to hallway wallpaper in 2022. If you're tired of your hallway looking dark and dull, now's the perfect time to start your new project and transform your hallway completely. It can be a great way for you to show off your creative side and play with new designs and colors. Consider some of the options we've listed and your hallway could be among the best rooms in your home!
---
Featured Image Credit: Spacejoy, Unsplash