Champion Windows vs. Window World: Pros, Cons & Differences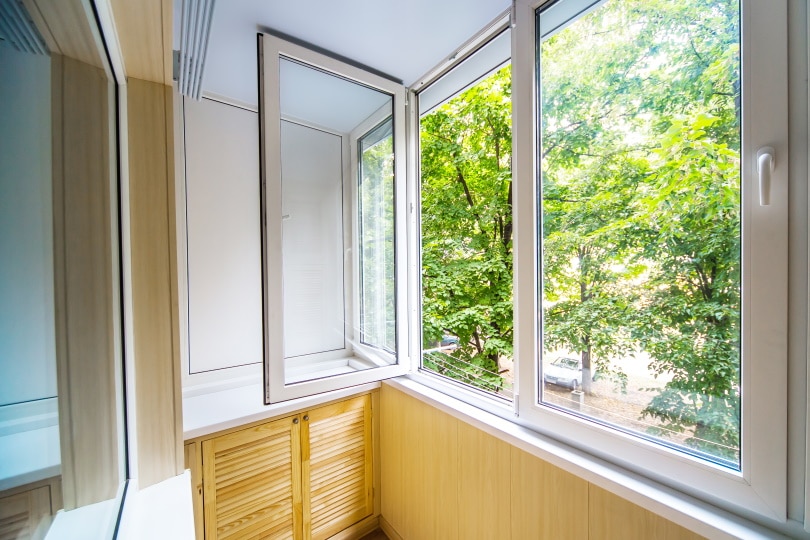 Both Champion Windows and Window World build, measure, quote, and install custom replacement windows for homes. They offer product selection for the replacement of broken and old windows or the installation of new windows in an addition or new construction.
New windows can be a twofold investment, improving a home's value and increasing its energy efficiency.
Both companies offer extensive selections, custom sizing, quotes, and installation. Which is better? We will cover the pros and cons here to help you make an informed decision, looking at the product selection process, quotation process, window styles available, cost, and energy efficiency of the window technology used.

Overview of Champion Windows: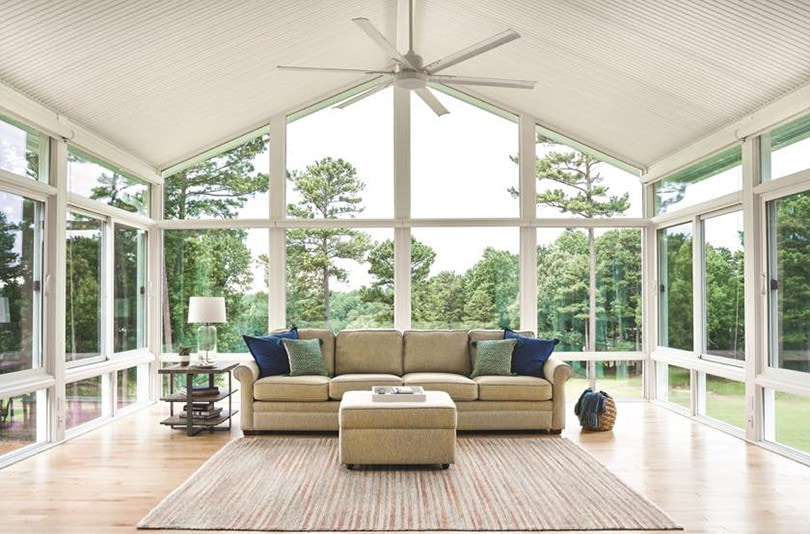 Founded in 1953, Champion Windows has been manufacturing, selling, and installing windows for over sixty years. Their other products include exterior doors, vinyl siding, and sunrooms.
Today, Champion offers many styles of windows, including double-hung, casement, awning, sliding, bay & bow, picture, garden, shaped, basement hopper, and glass block. They offer vinyl grid patterns with many of these styles, including Colonial, diamond, open prairie, and prairie, which can accentuate interior and exterior design elements.
Champion Windows offers standard size and custom windows in 7 colors, including tan, white, adobe, bronze, Colonial blue, pebble, and black. Champion claims their ColorBond technology permanently colors the vinyl of their windows, resulting in superior heat reflectivity, impact resistance, and preventing fade, warp, and energy loss. Champion also offers 3 colors of wood grain finish: Cherrywood, dark oak, and English oak. They offer these with their TimberBond process. Like ColorBond it Champion claims it to be permanent with no blistering, peeling, or chipping.
Champion Windows is proud of its Comfort 365 glass, which is a Low-E (low emissivity), Energy Star certified glass. The glass blocks 94% of UV rays and the space between the panes is insulated by filling with argon gas. They offer tempered safety glass and two finishes of privacy glass, rain and obscure.
Champion windows are made from pure vinyl. Vinyl is nonreactive and low-cost, but less sturdy than fiberglass.
Overview of Window World:
Window World was founded in 1995 in North Wilkesboro, North Carolina. Their business model is different from Champion Windows in that it is a franchise, where each local store is owned and operated independently. Window World manufactures and sells windows, entry doors, patio doors, shutters, garage doors, storm doors, and siding. Window World makes and sells hurricane-grade products, which is important if you have a home in a coastal area.
Window World offers double-hung, sliding, casement, awning, picture, architecturally shaped, basement hopper, acrylic block, bay & bow, garden, and single-hung windows.
Window World windows are offered in both standard and custom sizes but are unique in that they can be purchased with two different colors, one interior and one exterior, and there are many more options than Champion Windows. Interior colors offered include white, beige, almond, dark brown, clay, khaki, tan, light oak woodgrain, Foxwood woodgrain, white oak woodgrain, dark oak woodgrain, maple wood grain, and cherry woodgrain. Exterior colors include white, beige, almond, dark brown, English red, khaki, green, light brown, silver, clay, chocolate, cream, cocoa, forest green, black, tan, hunter green, brown, bronze, and earth tone.
Vinyl grid patterns offered include 6 over 6, 6 over 1, prairie, double prairie, perimeter, double perimeter, diamond, 4 over 4, 4 over 1, and 3 over 1. Window World refers to their glass as SolarZone, and it is also a Low-E (low emissivity), EnergyStar approved glass that uses argon to insulate between the panes. The buyer can get three privacy glass options: obscure textured, rain textured, or tinted.
Window World windows are also made from vinyl, which is cost-effective and immune to chipping, peeling, cracking, or warping.

Champion Windows vs. Window World: Purchasing Process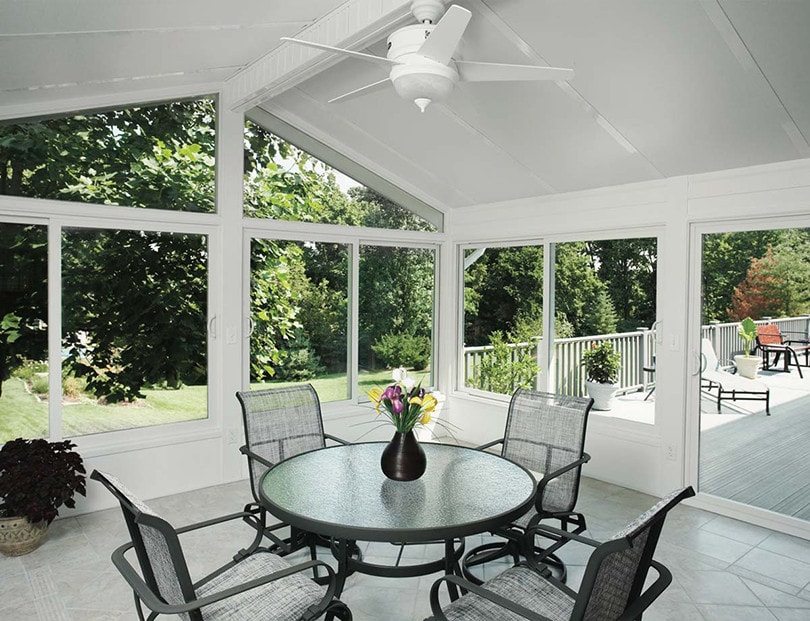 Champion Windows provides free in-home estimates from one of their sales representatives. The representative will take measurements and discuss options and financing, ultimately providing a quote during the visit. It is only possible to roughly estimate costs using their website charts. Prices vary based on the product selected, discounts offered, and installation costs unique to the home. Champion states on their website that they offer prices between the lowest and highest industry per-window pricing, and that they offer financing options to fit the purchaser.
Window World offers three ways for a customer to get a quote. Customers can call and get a quote over the phone, pursue a free in-home visit like Champion offers, or request a virtual consultation and visit. They offer a form on their website allowing customers to provide information for virtual consultations.
It is not possible to give a clear answer on the cost difference between installers/sellers on home installation projects simply because each project is unique—no two homes, financial situations, or owner preferences are exactly alike. A buyer can best learn quality-to-cost differences by seeking quotes from many suppliers. An honest business will welcome this process because they know they're already offering a good deal. It is a good idea to be open with any sales representative that you are seeking multiple quotations.
It is wise never to agree to a purchase or contract on a first visit. Instead, a buyer should acquire several quotes and compare them side by side with everyone involved on the purchasing side (spouse, etc.) quietly with no company representatives present. A homeowner can and should get quotes from at least a couple each of the following business types: A national sales/install chain like Champion or Window World, a national hardware chain like Lowe's or Home Depot that uses local installers (much wider selection of window brands and options), and directly from a local installer/contractor.
Champion Windows vs. Window World: Warranty Comparison
Champion Windows and Window World offer limited lifetime warranties. Champion Windows limits its warranty to the products of the original purchaser who owns the home, Window World allows their warranty to transfer to future buyers of the home. This may add a small premium to the value increase the window install adds to the home and is a selling point if you consider putting your home on the market.
The limited warranty offered by Champion covers installation, materials, repair if necessary, and insures the window against glass break, failed seals, screen tear, and waste removal.
The limited warranty offered by Window world covers vinyl parts and non-glass components. It's worth noting that Champion's warranty is more exhaustive.

Champion Windows vs. Window World: Installation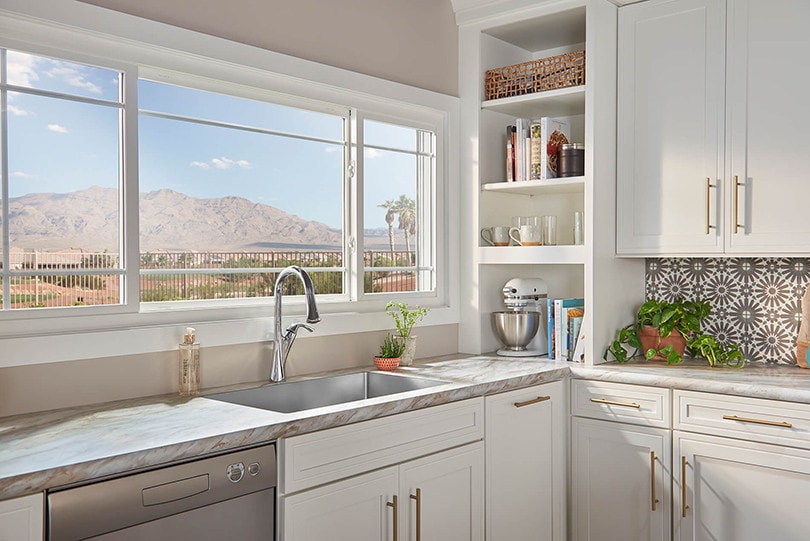 Both companies will upgrade (replace) current windows cost inclusive with their quoted price. Both state that they will remove the old window(s), install the new one(s) and commit to cleanup and a final inspection.
Again, a prospective buyer should read the Better Business Bureau ratings and complaints linked earlier in the article. While "hassle-free" is easy to type on a website, the reality can be different than expectations, and attorneys are expensive. It's good to be able to walk into a local business and speak directly to a supervisor or owner about the work being done.
Which is Right For You?
Champion Windows
Window World
Quotation Process
In-person quotation only
Phone, in-person, and virtual quotation
Glass Types Offered
Argon insulation with Low Emissivity EnergyStar compliant glass

2 privacy options

Tempered Safety Glass available

Argon insulation with Low Emissivity EnergyStar compliant glass

3 privacy options

Tempered Safety Glass and hurricane-rated impact glass available

Style and Color Selection
Narrower selection of colors, patterns, and window types
More selection of colors, patterns, and window types
Warranty
Much more comprehensive
Transferable to future homeowners (selling point)
Other Installation Options
There are other ways to buy windows than going with a large chain and purchasing over the Internet that may offer more brand and price selection. A local contractor or installer can often source windows of the same or better quality than offered by Champion or Window World at similar or better prices.
This is a good idea if the area where the home or building is located has weather that will be hard on a window. For example: living in an area with high-speed winds, lacking windbreaks on the side of the house facing prevailing winds, and experiencing heavy rain several times a year. A window must work harder to keep drafts and the wet out of a house under these conditions. Discussing the use of a high-end window in the most vulnerable areas with a reputable local installer can save the homeowner's heartache down the road.
Critical especially to the individual homeowner, trustworthy local installers have a reputation to uphold within a specific community. A national chain has much less incentive to ensure good relations with individuals, especially in smaller communities. An analysis of the Better Business Bureau reviews and complaints pages for both Champion Windows and Window World is useful education for potential customers.
Related Read: Harvey Windows vs. Andersen: Which Windows Are Better?

Conclusion
Both Window World and Champion Windows offer a nationwide start-to-finish quotation, purchase, and installation service for windows and other external glass upgrades for the homeowner. Champion Windows has a more comprehensive warranty, Window World offers more selection and a transferable warranty. To determine the best value, a homeowner should seek quotes from both suppliers and local hardware stores, contractors, or installers to determine the best price and quality for their needs.
See also: Does Energy Efficient Siding Exist? Everything You Need to Know!
---
Featured Image Credit: evasaves1, Shutterstock