Harvey Windows vs. Andersen: Which Windows Are Better in 2023?
Harvey Building Products and Andersen Corporation couldn't be more different, starting with their business model. The former is a subsidiary, whereas the latter is on the top of the heap. Harvey Building Products is relatively new, and Anderson Windows is a long-time player in the industry. Their respective product lines also differ, which can play a role in answering the question of which is better. Suffice to say that it depends.
Our review will cover the manufacturers' histories and their reach in their industry. We'll also discuss their products, how consumers view them, and the companies themselves. The name recognition of each one depends on where you live since one is international and the other is close to home waters.

A Quick Comparison – Harvey Windows vs. Andersen
| | | |
| --- | --- | --- |
| Brand name | Harvey Windows + Doors | Andersen Corporation |
| Established | 1961 | 1903 |
| Headquarters | Waltham, MA | Bayport, MN |
| Product lines | Windows, doors, and porch enclosures | Windows and doors |
| Parent company/Major subsidiaries | Subsidiary of Markel | MQ, Weiland, EMCO, and Renewal by Andersen |
---
Brief History of Harvey Windows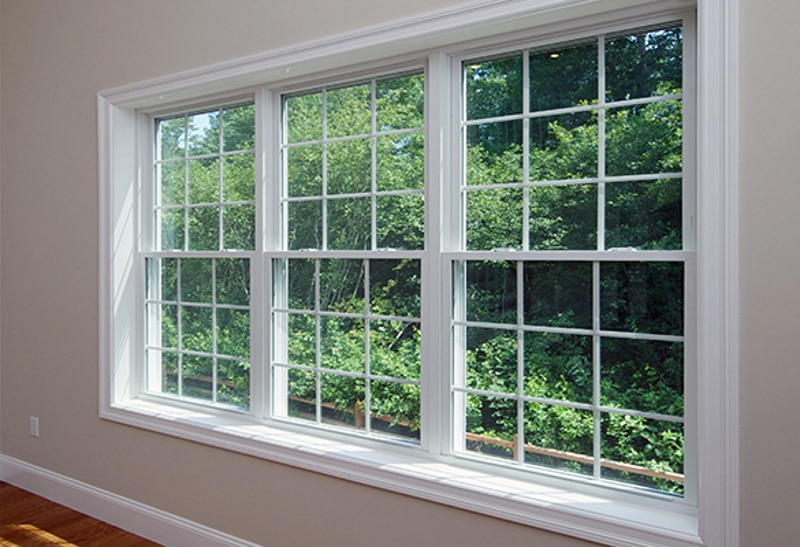 Harvey Windows got its start as Harvey Industries in 1961 with storm windows and siding. It catered more to the business side of the industry by establishing relationships with builders and contractors. It's more well-known on the East Coast than places west of the Mississippi River. These facts play a role in the perception of its product line, with customers more familiar with its offerings.
The manufacturer followed a similar path as others in the industry, acquiring other companies to grow its business. It expanded its reach in the 1980s to Manchester, NH, from its beginnings in Dorchester, MA. In 1999, it expanded to Dartmouth, MA. The 2000 era was a period of acquisition and a new name as Harvey Building Products. It eventually culminated in its sale to Dunes Point.
In 2020, the company changed its name to its present moniker, Harvey Windows + Doors.

Brief History of Andersen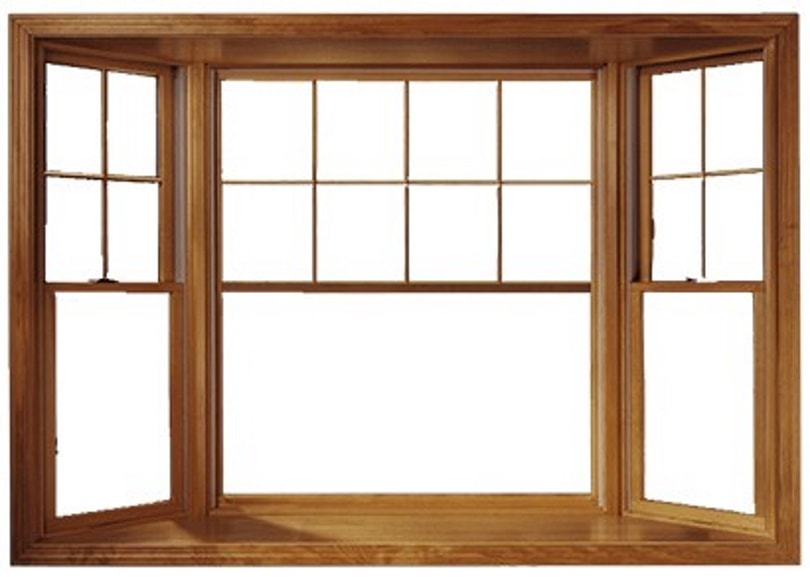 The history of the Anderson Corporation goes back to the St. Croix River with Hans Andersen, a Danish immigrant to the area. Andersen began in lumber before transitioning to a name change to Andersen Frame Company that reflected its focus. Its present name came on board in 1937. Its original location was Hudson, Wisconsin, a wise business decision, given its proximity to the Mississippi River and its market.
Anderson Corporation branched out in the early 1900s to its present headquarters in Bayport, MN. Its location near the Twin Cities was a vital driver of its eventual growth. The company also benefited from wise business management that pivoted with the times and changing markets, particularly during World War II. The manufacturer took advantage of changing technologies, including Fibrex, a wood-vinyl composite material.
Anderson Corporation employs up to 8,000 employees. Undoubtedly, its early moves to provide paid life insurance, vacation, and a stock ownership plan played a role.

Harvey Windows Manufacturing
Harvey Windows + Doors got its start in Dorchester, MA. It has several other manufacturing locations in Londonderry, NH, Dartmouth, MN, Philadelphia, PA, Streetsboro, OH, and Sauk Rapids, MN. The latter is particularly interesting since it puts the company squarely in the Anderson Corporation territory. Its distributors are primarily in the professional circuit. You won't find these products in your local home improvement store.
The company's business is centered in the United States, reaching as far as the Rocky Mountains. That makes it more of a USA-based brand which many buyers may find appealing. It is a private entity that is a subsidiary of the holding company, Markel.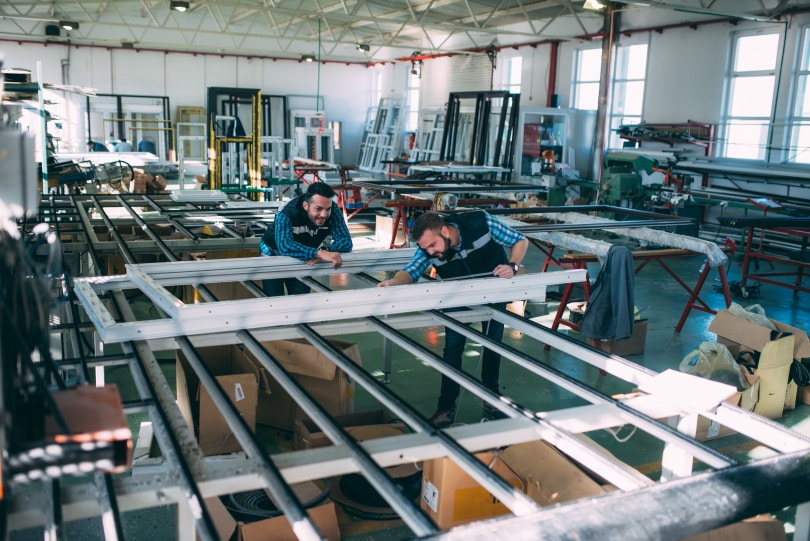 Andersen Manufacturing
The Anderson Corporation has grown tremendously since its modest beginnings in Minnesota. It is now an international company with a presence in both the building sector and consumer market in home improvement stores. While its home base is Bayport, MN, it has positions in several states in the United States, including Ohio, Iowa, Texas, and California.
The company also manufactures its products in Canada and Italy. Some of these jobs cover service and support in addition to production. It also employs people in warehouse positions as part of Anderson Corporation's supply chain. These facts show the vast difference between the two manufacturers.
Harvey Windows Product Line
The company's name says it all about its product focus and its success. It also speaks to its customer base, which has played a pivotal role. Harvey Windows specializes in these items and doors, including patio and storm window models.
Andersen Product Line
Anderson Corporation also specializes with a focus on both the contractor and consumer markets. The latter affects its advertising approach and its product line. After all, they have to appeal to individuals who don't have industry knowledge.

Harvey Windows vs. Andersen: Price
A direct comparison is hindered by the fact that Harvey Windows and Andersen focus on two different market segments. The former has contractor pricing, whereas the latter taps the retail sector. It's essential to compare apples and oranges if that is your only criterion, and an unfair one at that.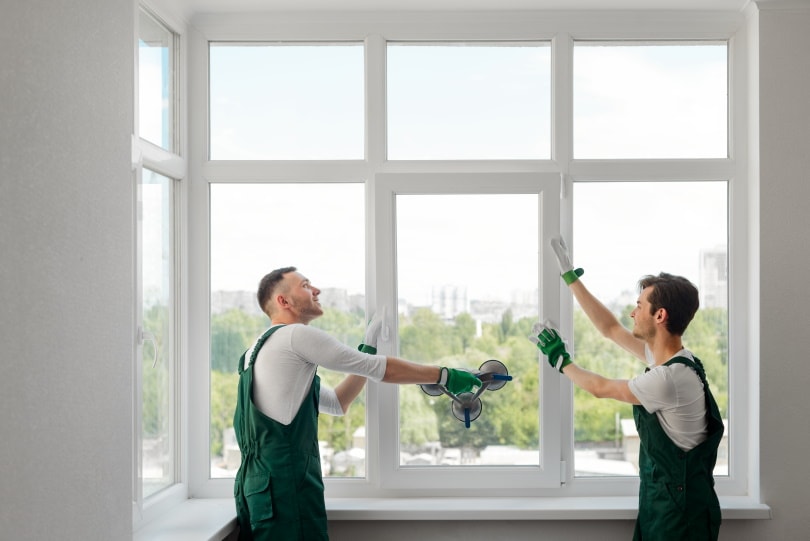 Harvey Windows
Harvey Windows has several product lines with varying price points. They include its budget Harvey products to its premium Harvey Majesty. The name says it all. They range from medium to high premium.
Andersen Windows
It's essential to remember that you're paying full-blown retail for Andersen Windows. The bottom line is twice that of Harvey Windows. Its Architectural A-Series come in at four figures.
---
Harvey Windows vs. Andersen: Warranty
Most manufacturers stand behind their products with warranties. The duration varies with the type. It's essential to follow the contract's terms, including registration as necessary.
Harvey Windows
Harvey Windows offers a lifetime warranty on its vinyl products. Vinyl patio doors and Majesty Woods models have a 10-year warranty. These conditions apply only to items purchased after March 1, 2005.
Andersen Corporation
Andersen provides its Owner-2-Owner limited warranty that covers windows, doors, and the associated parts. It's worth noting that the company has retailer-specific warranties for Home Depot products and its other subsidiaries.
---
Harvey Windows vs. Andersen: Customer Service
We went to the Better Business Bureau (BBB) to get information on customer service. Bear in mind that many people don't go to this site to compliment a company. However, looking at the complaints offers an insightful glimpse into the quality of the products.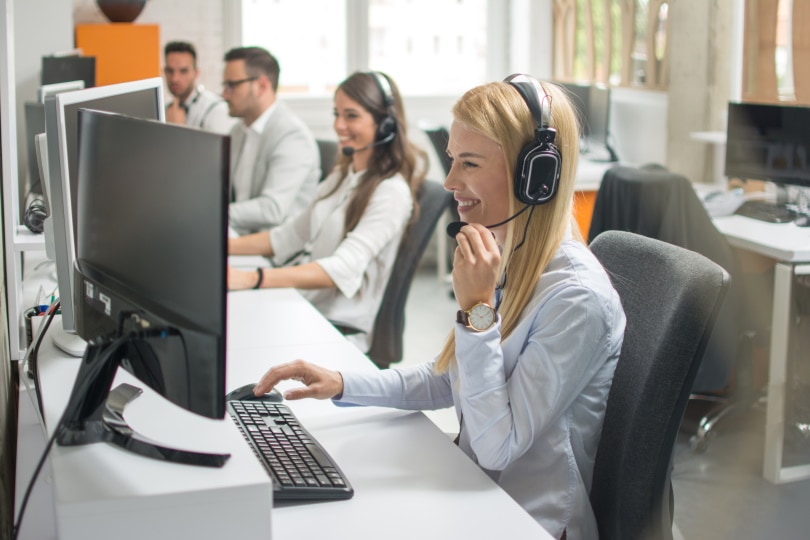 Harvey Windows
Harvey Windows does an excellent job of satisfying its customers with a 4.84 out of 5-star rating. The complaints are few, centering on delivery issues.
Andersen
Anderson Corporation doesn't fare well on BBB, with a rating of 1.33 out of 5 stars. While the business has an A+ rating, the complaints focused on poor packaging that damaged the products and, thus, the installation.
---
Head-to-Head: Harvey Windows Classic Double Hung vs. Andersen 400 Series Double-Hung Window
Harvey Windows shows its contractor roots with several finish options. It wants to please everyone with products that exceed Energy Star requirements.
Our Verdict: Harvey Windows
---
Head-to-Head: Harvey Windows Bay Window vs. Andersen Bay Window
Both manufacturers produce quality products. The difference is in the details, with Harvey getting the vote for the options it offers. That makes it an excellent choice if you have a specialty project.
Our Verdict: Harvey Windows
---
Head-to-Head: Harvey Windows Entry Door vs. Andersen Corporation Entry Door
Both companies cover all egress options, including doors. Andersen Corporation covers the bases with wood options, grills, and glass choices. That is a function of its retail roots. The product line with Harvey Windows is more limited. Since an entryway is part of a home's curb appeal, we have to side with Andersen Corporation with its broader range of options.
Our Verdict: Andersen Corporation
---
Overall Brand Reputation
Performance
Edge: Andersen Corporation
The size of Andersen Corporation benefits it with the innovations that it can make in its products. The company is diversified to position itself in different markets, which is another advantage.
Price
The difference between the two companies is due to their respective markets. The wise consumer will ask a contractor about where they are sourcing their materials to get the best price.
Durability
Edge: Andersen Corporation
Andersen Corporation gets the nod because of its investment in R&D, particularly with the Fibrex material of its Renewal line. They are an excellent value because you don't have to repaint them. They also hold up well to the elements.
Design
Edge: Anderson Corporation
Again, we have to go to a company that can afford to innovate. That describes Anderson Corporation to the tee. Its retail presence also gives it an advantage in connecting to the consumer market.
Related Read: Pella vs. Andersen Windows: Pros, Cons, and Differences

Conclusion
Comparing Harvey Windows and Andersen Corporation is problematic because of their different market segments. Price alone will put you in the former's camp. Anderson Corporation led many of our categories simply because it has the capital to invest in its products. The consumers are the ones who benefit, whether the individual buying windows at the local home improvement store or the contractor fulfilling an order.
---
Featured Image Credit: Left – Harvey windows: HarveyWindows.com |Right – Andersen Windows: Andersenwindows.com