12 Composting Statistics in the UK: 2023 Update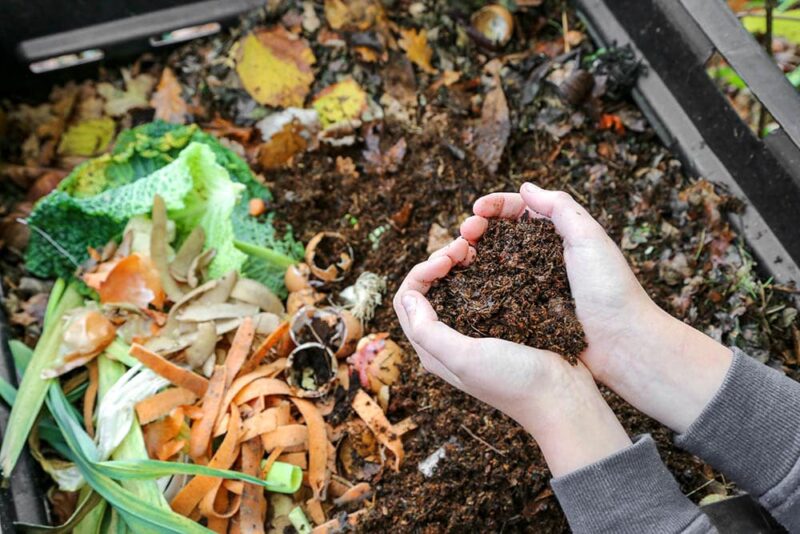 Note: This article's statistics come from third-party sources and do not represent the opinions of this website.
Composting is a virtually free process that takes waste from the home and converts it into usable compost that enriches the soil and can provide a more fertile growing environment for plants, trees, fruit, and vegetables. It is easy to start, relatively easy to maintain, and as well as providing a richer garden, it also prevents sending a lot of waste, from household food waste to some cardboard and paper waste to landfill or recycling.
For those that don't compost, most councils offer green waste and food waste collection services, but some cost money to use, and only a small portion of people in the UK use them.
Below are 12 composting statistics including data on how many people do their own composting as well as some of the environmental impacts of not doing so.

The 12 Composting Statistics in the UK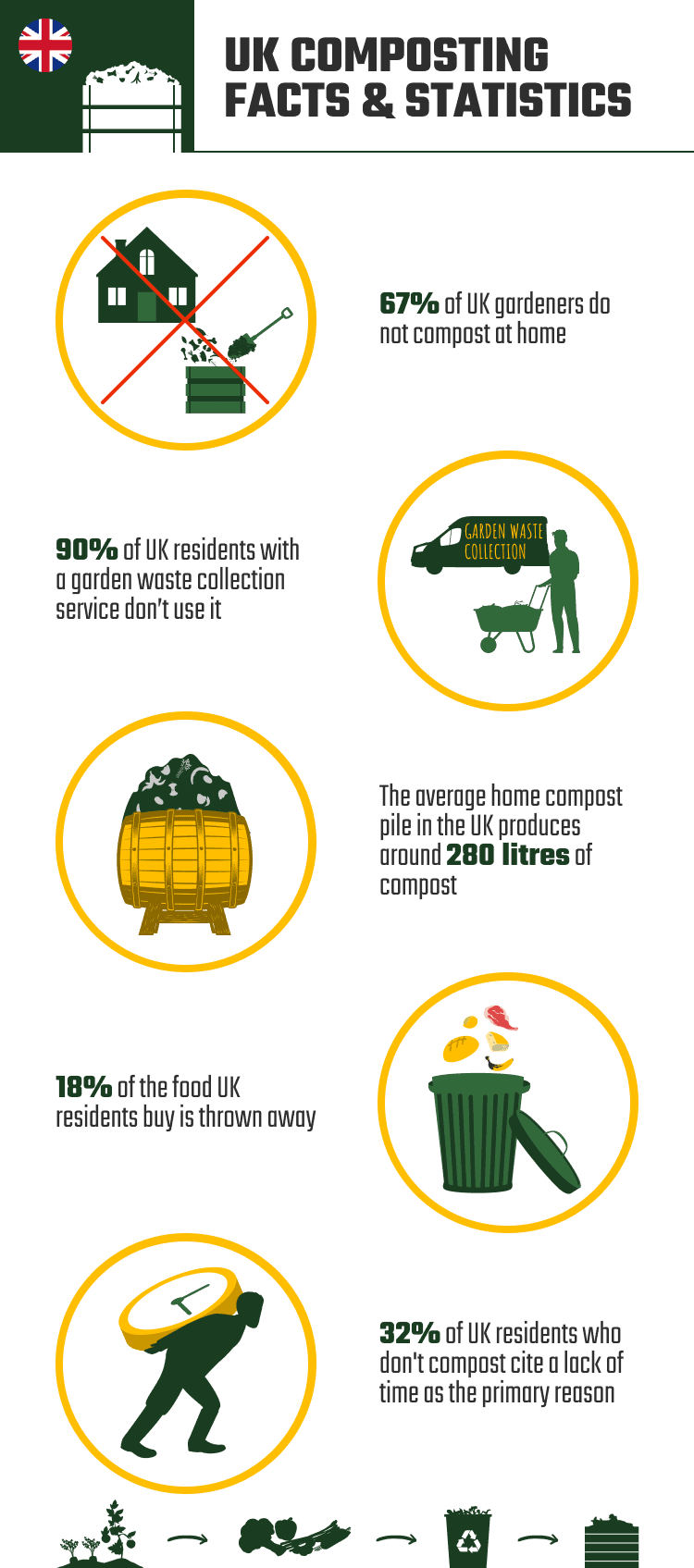 Composting Figures
1.

67% of gardeners do not compost at home.
(RHS)
Composting is the recycling of organic waste into usable fertiliser. The waste used includes food scraps and garden waste, which most households either throw in general waste or, at best, put in recycling bins.
Composting at home can be easy and inexpensive, yielding a fertilizer that enriches the soil and provides a better growing environment for different types of vegetation. Despite being inexpensive, or even cheap, to start and produce rich fertiliser, only a third of gardeners make their own compost at home, which leaves 67% of gardeners that have no compost pile of their own.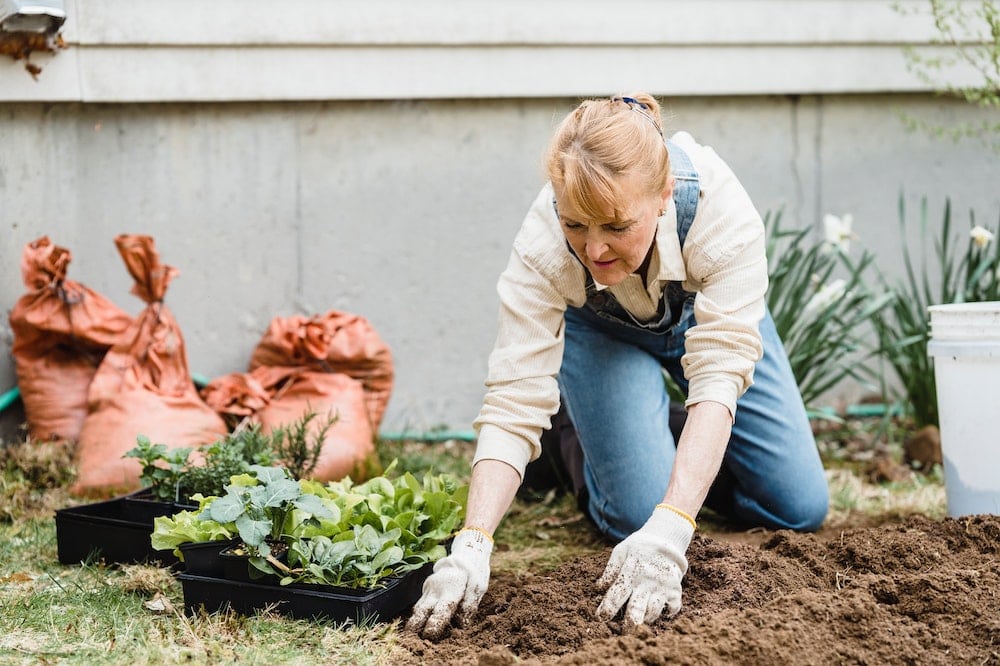 ---
2.

The average home composter produces 280 litres of compost.
(This Is Wiltshire)
Compost is made up of organic matter. Mixing it with existing soil introduces additional organic matter to the garden. It improves soil structure, maintains a neutral pH value, and enables the soil to better retain moisture, nutrients, and air.
Compost is available to buy commercially, and costs around £10 for a 40-litre bag. A reasonable compost pile or bin produces an average of 280 litres of compost, which is not only enough for five square metres of a garden but can save approximately £60 while enabling the home composter to manage what is and isn't included in the compost.

Composting Opinions
3.

Composting doesn't have to cost any money.
(Garden Organic)
Composting can be very easy and inexpensive. Gardeners with a little bit of spare room can start a compost pile without even needing a compost bin or other container. However, a compost pile can appear messy. A bin prevents the compost from spreading, keeps it in place, and encourages warmth. Compost bins start from as little as £30 and are available in most garden centres and shops.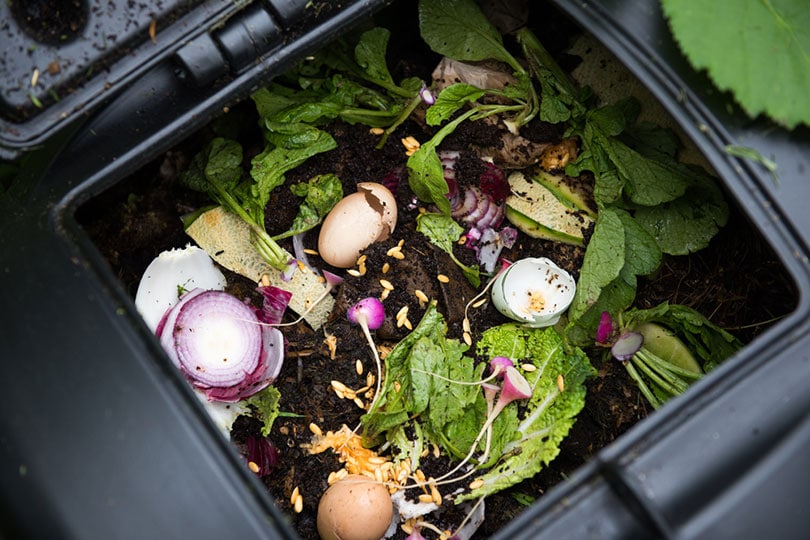 ---
4.

The younger generation is more likely to start composting.
(RHS)
Composting is most popular with older gardeners, but it is young gardeners that are more willing to start the process. About 45% of gardeners aged over 55 years old said that they would not start composting and that there was nothing that could persuade them to do so. In contrast, just 20% of 18 to 24-year-olds and 22% of 25 to 34-year-olds said that they would never start composting.
---
5.

The older generation is most likely to compost.
(RHS)
While nearly half of gardeners over 55 say that there is nothing that would encourage them to start composting, they are the generation most likely to already be composting. About 41% of this age group is already composting.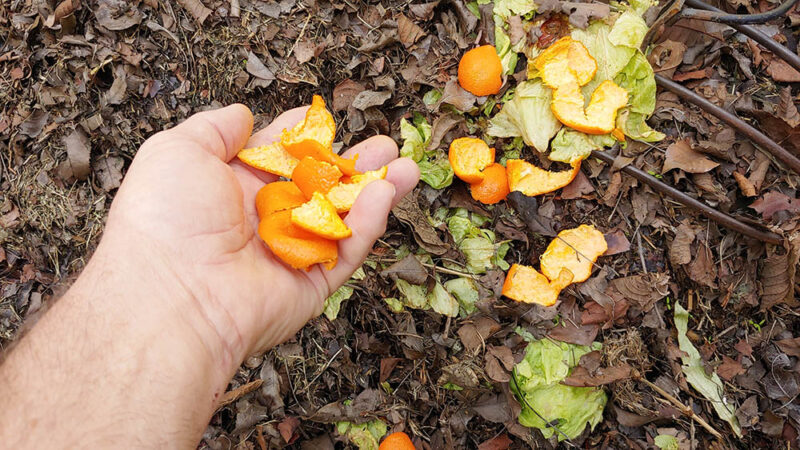 ---
6.

A third of non-composters said a free or subsidised compost bin would encourage them to start.
(This Is Wiltshire)
There are several likely reasons preventing people from composting, including a lack of knowledge on how to start and no access to the equipment and items needed. When asked what would be most likely to motivate them to start composting, 36% said that free or subsidised compost bins would encourage them to give the practice a go.
Although it is possible to start a compost heap, without the need for any container, a compost bin is neater and easier to manage than a pile that can potentially sprawl out and take over the garden.
About 17% of respondents said that instructional videos would encourage them and a further 10% suggested that they would be more inclined to compost if they have a greater awareness of the environmental benefits of doing so.
---
7.

Only 3% of people compost at home.
(Business Waste)
One survey suggests that as many as 97% of people have never used a compost bin or pile at home. This figure does include people with no garden, those that don't do any gardening, and multiple people from the same household, but is still a very high figure.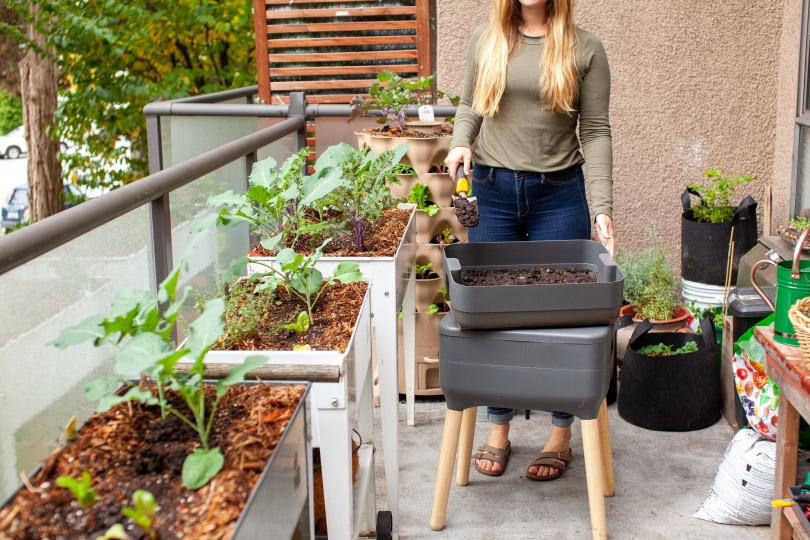 ---
8.

32% of those without a compost bin cite a lack of time as the primary reason.
(Business Waste)
In the same survey, the main reason given for not having a compost bin is a lack of time to establish and maintain it with 32% of respondents giving this as their main obstacle. Roughly 28% said they lacked the motivation, with a further 20% saying they don't have the gardening skill, while 15% of respondents didn't have a garden in which to compost.

Waste and Recycling
9.

90% of those with a garden waste collection service don't use it.
(Business Waste)
As well as providing beneficial fertilizer for the garden, composting is also better for the environment. In particular, it can be used to recycle garden and food waste, rather than having them recycled by the council or put out with the general waste.
Garden waste and food waste both go in the same recycling bin, but where curbside collection of this recycling is available, there can be an annual charge to collect it. As such, 90% of those with access to a garden waste collection service don't use it.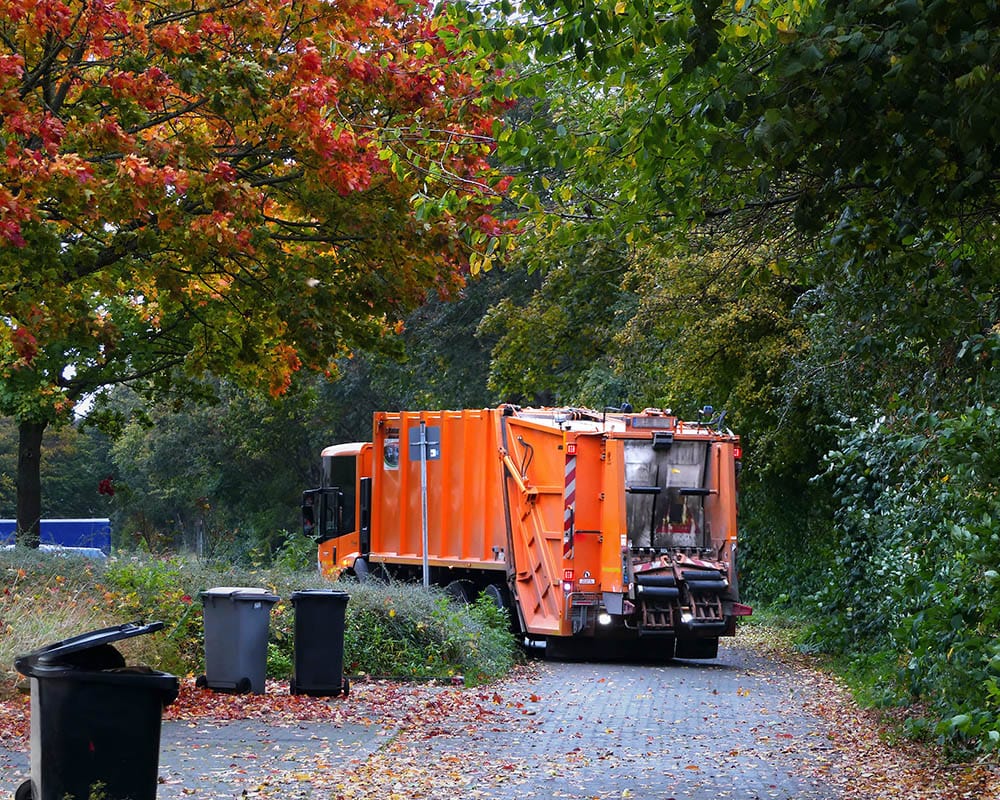 ---
(My Recycling Wales)
Garden waste includes grass cuttings, weeds, and other green waste collected during gardening. This contributes to the green portion of home compost, which should make up approximately 50% of the contents of a compost bin.
Alternatively, it can go in a council-provided recycling bin for curbside collection. About 85% of local authorities offer this type of recycling service, although many do charge a fee for the collection and disposal. Recycling centres usually also have dedicated garden waste skips: the contents of which are also recycled.
---
11.

18% of the food people buy is thrown away.
(Which)
Food waste is a major problem in the UK, as it is in a lot of developed countries around the world. The average household throws away 18% of the food that it buys. This is equivalent to more than 100 kilograms of food, per person, per year.
The majority of food waste comes from households, rather than from restaurants and businesses, but, in total, 5 million tonnes of edible food, costing approximately £15 billion, is thrown away every year.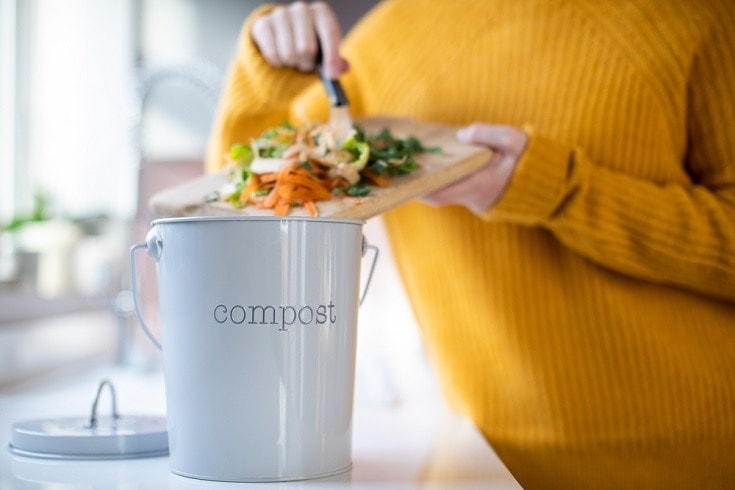 ---
12.

The food thrown away in the UK produces the same greenhouse gases as the emissions of 3.5 million cars.
(Which)
The majority of food waste ends up in landfill, rather than in compost or recycling, and while organic matter does break down, it isn't harmless. Rotting food produces methane which is very bad for the environment. The 10 million tonnes of food that is thrown away in the UK every year produces 20 million tonnes of greenhouse gases, which is equivalent to the emissions that are produced by 3.5 million cars.
The UK currently recycles 1.3 million tonnes of food to create enough biogas to power 200,000 homes to the value of £220 million a year, but this figure could be eight times that total if households recycled all of their food waste.
Frequently Asked Questions About Composting in the UK
How do I start composting?
First, decide whether you want a container for your compost, like a compost bin, or you want a compost pile that you can expand. Set aside adequate room and then build a base layer of straw or twigs.
Try to layer green and brown compost, and ensure that there is a good source of nitrogen (coffee grounds or grass clippings are nitrogen-rich compostable materials). Dampen your pile and leave it. (Lawn Starter)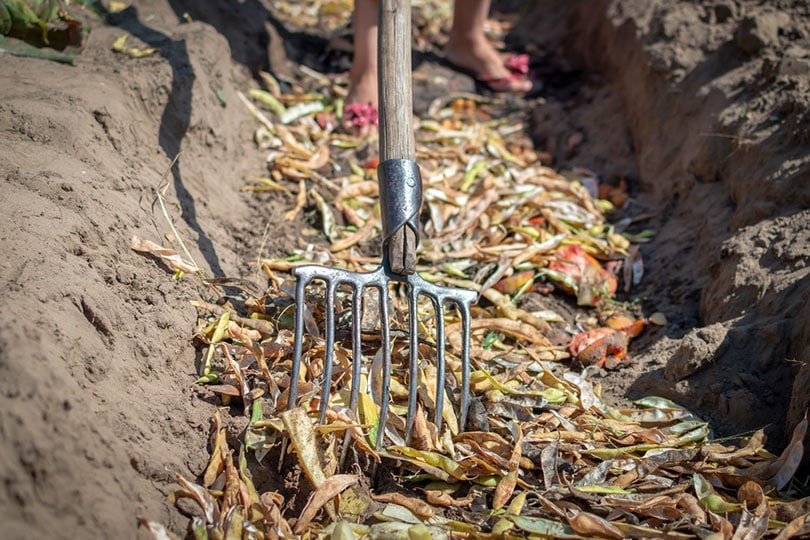 What should you not compost?
Composting is a good way of turning your garden and kitchen waste into a usable material while helping prevent the greenhouse gases that these materials produce in landfill. However, not all waste from the garden or kitchen can be safely composted.
Do not compost meat or fish, dairy, or oil, and avoid putting any garden waste that has been treated with pesticides or other chemicals. You will also want to avoid putting any weeds that have developed seeds into your compost. (Better Homes & Gardens)
Can banana peels go in compost?
As well as being able to use banana peels directly as fertiliser for your plants, peels, leftover bananas, and bad bananas can all go in the compost. You can put them in whole, but to speed up the composting and decomposition process, you can chop the fruit into smaller pieces.
Bananas are actually a beneficial addition to a compost pile because of the range of nutrients they contain. (Conserve Energy Future)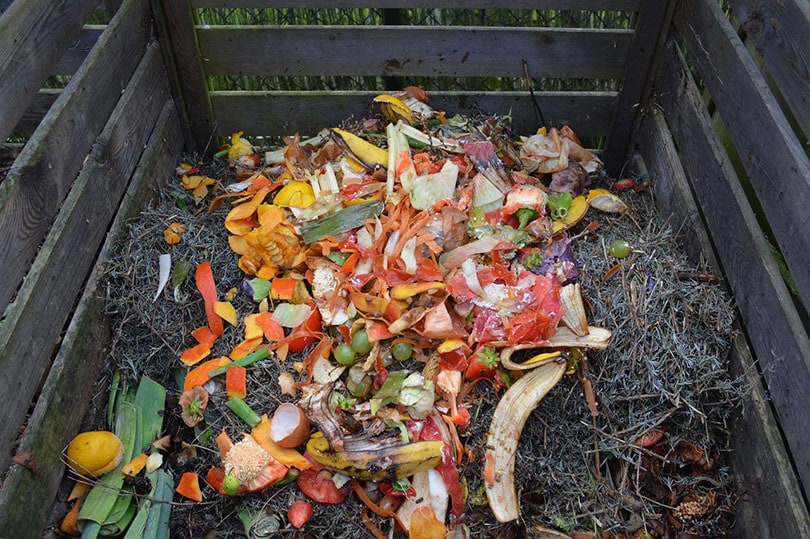 Are potato skins good for compost?
Potato peelings are another potentially beneficial addition to a compost pile, but there is a caveat to this. Blight spores can form on peelings that have or that form eyes. To avoid this, bury the peelings deep and ensure that you turn the pile regularly. (Garden Organic 2)
Can eggshells go in compost?
Eggshells are a good source of calcium, which plants need to help them build cells and grow stronger and more quickly. You can compost whole eggshells but by breaking them down, you will speed up the decomposition. You may also want to wash the eggshells before you compost, although many composters don't do this. (Gardening Know How)

Conclusion
Home composting doesn't have to be complicated or expensive and a well-developed compost pile can produce a generous amount of nutrient-rich fertiliser for use in your garden. A compost bin does help maintain a more orderly pile, and you do need to maintain the right ratio of green to brown waste, but layering your pile and learning what can and cannot be safely composted can help prevent greenhouse emissions from food waste.
Only a small portion of UK people currently compost at home, and a small percentage use the food and garden waste services that are available from some local councils.
See Also:
---
Featured Image Credit: Jerome.Romme, Shutterstock