10 Surprising Construction Injury Statistics (2023 Update)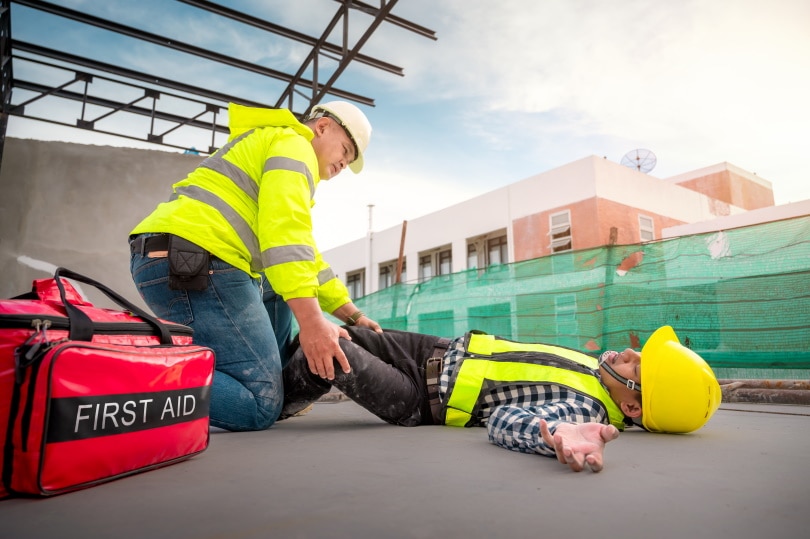 Note: This article's statistics come from third-party sources and do not represent the opinions of this website.
Construction can be dangerous, and injuries are a daily occurrence in the industry. Some of these injuries are not the worker's fault and may occur due to faulty equipment, improper use of tools, and heavy workloads. Sometimes, on-site hazards such as broken flooring can also cause injuries.
In this article, we'll share with you 10 construction injury statistics. These statistics will give you insight into how construction injuries happen. You'll also learn how to keep yourself safe in a construction environment. Keep reading to learn more!

The Top 10 Surprising Construction Injury Statistics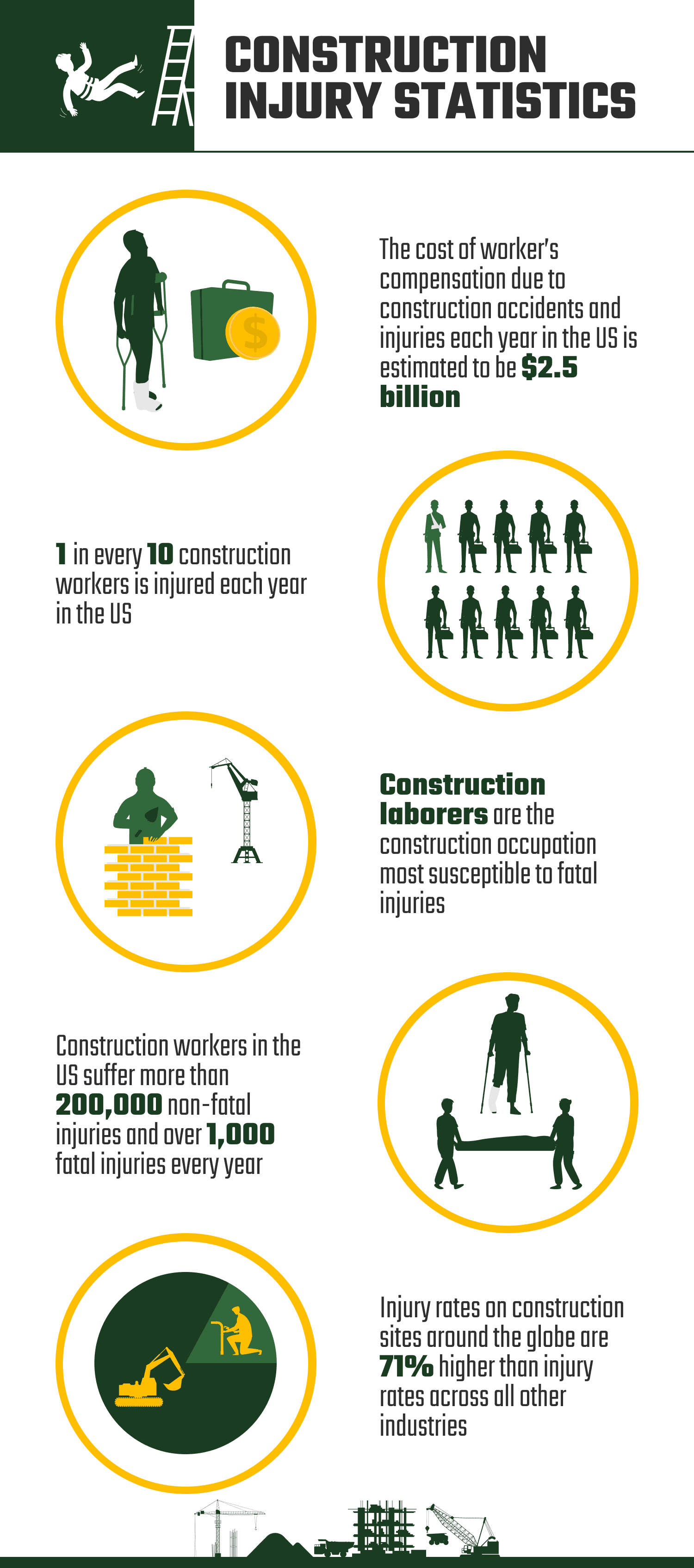 Compensation of a Construction Injury
1.

The cost of worker's compensation due to construction accidents and injuries each year is estimated to be $2.5 billion in the US.
(THE DOAN LAW FIRM)
Construction-related injuries can be costly for employers and contractors to cover. In the US alone, injury compensation runs up to $2.5 billion every year. This is such a high amount, and every employer seeks to reduce these injuries.
Construction site safety refers to the processes that prevent accidents from taking place. It's essential for maintaining a safe workplace. Also, it reduces the financial burden and risk of injuries.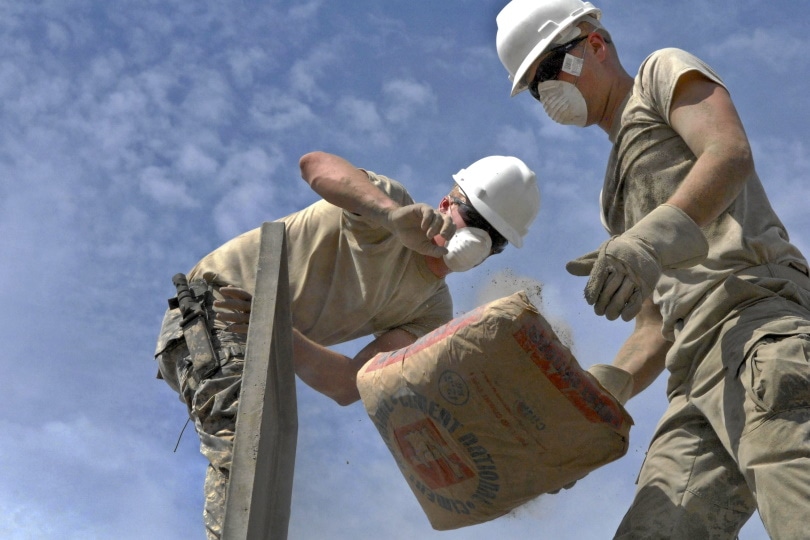 ---
2.

Construction firms can save an average of $32,000 for every medically consulted injury they prevent from happening.
(ISHN)
A crucial contributor to a weakened economy for any company is the injury and fatalities within its workforce. No other monetary losses equal the costs arising from injuries and fatalities. If construction firms try to avoid injuries as much as possible, it would save up to or more than $32,000 in medical expenses.
So, businesses must take a hard look at proactive measures to minimize these costs. The ultimate aim is that prevention is better than cure. Besides, reducing risks associated with workplace injuries not only helps injured workers in terms of medical care but also saves on insurance premiums over time.
---
3.

Construction firms in the US save between $4 to $6 on the cost of injuries for every $1 invested in safety programs.
(CAPITOL TECHNOLOGY UNIVERSITY)
A single construction injury can cost a company more than $50,000. So, it's clear that implementing safety procedures is cheaper. The good news is that many companies are saving millions by training their employees on the best practices for construction site safety.
The cost of one serious injury or fatality is usually far more than that of a safety program. When companies invest in safety education, they reduce the number of injuries at their sites.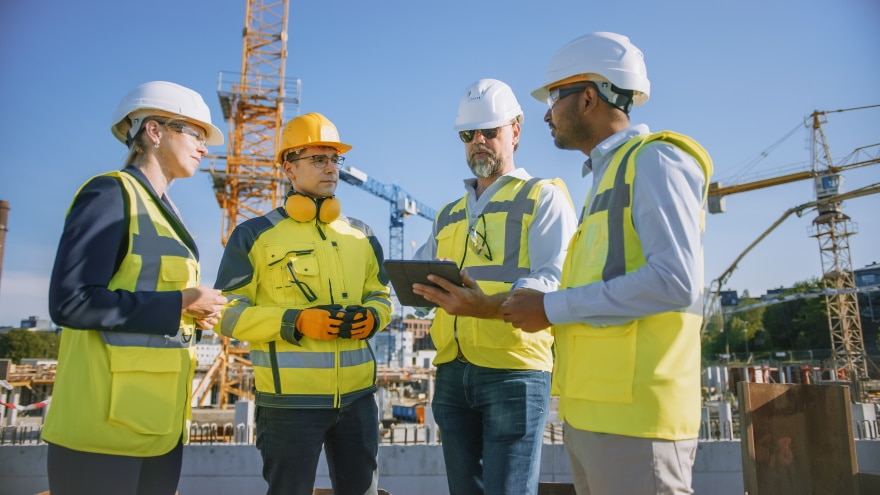 Number of Workers Injured at Construction Sites
4.

One in every ten construction workers is injured each year in the US.
(WORKER INJURY RIGHTS)
According to the US Bureau of Labor Statistics, approximately 150,000 construction workers are injured annually in the US. It translates to one in every 10 workers.
Construction workers face many hazards and are at a high risk of injury. They work with heavy objects, power tools, and dangerous chemicals often. Even if they wear proper safety gear, their duties can put them in the direct path of a dangerous situation.
Construction is also a high-risk profession for workers who may not be as experienced. Injuries can be severe and may need treatment by medical professionals immediately.
---
5.

25% of construction workers worldwide are worried about getting injuries daily. Another 55% of construction workers believe they need to be trained on safety.
(360 TRAINING)
A quarter of all construction workers are worried about getting injured while at work, and more than half feel the need to be trained to reduce accidents and injuries on-site.
When discussing workplace safety, you might think about the dangers of electrical shocks or falling off scaffolding. But there are other hazards that you need to be aware of as well.
Regardless of how physically fit you are or how experienced you may be, you can wind up with workplace injuries, and the best precaution is being aware and taking safety precautions.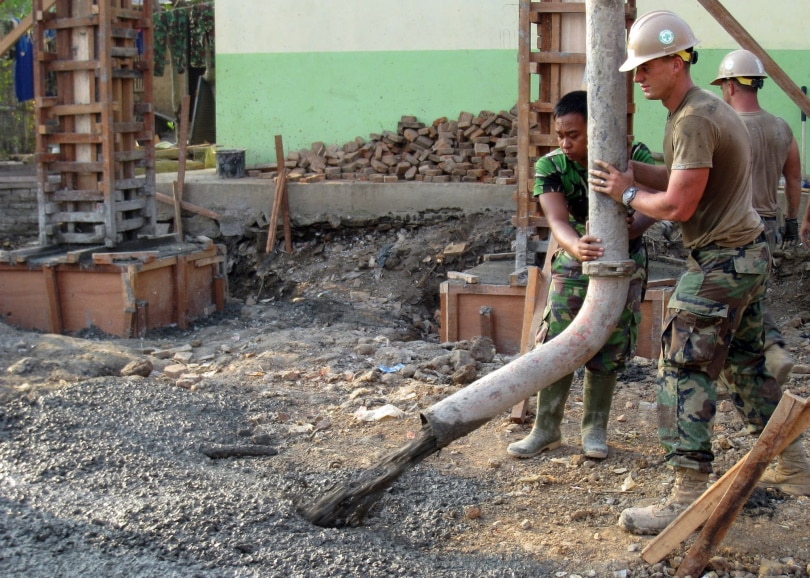 ---
6.

Construction laborers are ranked as the construction occupation most susceptible to fatal injuries in the entire construction industry.
(CONSTRUCT CONNECT)
Of all the construction workers, construction laborers are more susceptible to fatal injuries because they perform risky jobs and handle dangerous tools.
They risk developing illnesses due to working in an environment filled with hazardous materials and exposure to elements that can lead to various health problems such as silicosis, lung cancer, or even death.
They are closely followed by construction and extraction supervisors, roofers, carpenters, and electricians. One should always take safety steps to avoid injuries, especially when working with heavy machinery. Despite safety precautions, construction sites still have high fatality rates.

Areas with Most Construction Injuries, Rate, and Possibility of Occurrence
7.

Israel has the highest rates of construction accidents and injuries. The rates are twice as high as the European average.
(KAVLAOVED)
The Israeli construction industry is one of the most dangerous, accounting for many accidents and injuries. Thousands of Israelis are injured while working in the construction industry every year. The number is twice as high as in Europe and six times higher than in the US.
The leading causes of the high injury rates include unsafe work conditions, poor training, and lack of proper insurance. Also, there's weak supervision and a failure to meet safety standards. The country also has the highest rates of injured construction workers in industrialized countries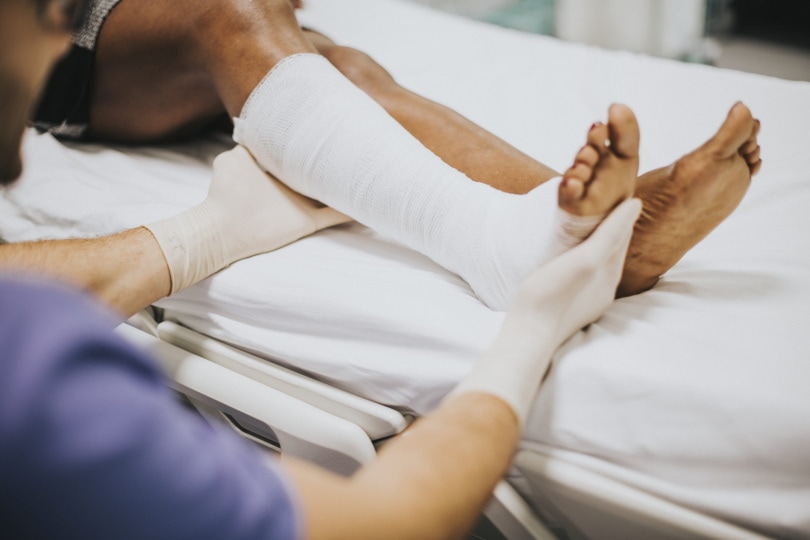 ---
8.

Construction workers in the US suffer more than 200,000 non-fatal injuries and over 1,000 fatal injuries.
(CONSTRUCT CONNECT)
Construction workers risk sustaining injuries from heavy machinery, falling objects, and toxic substances. Hundreds of thousands of construction workers are injured on the job every year, and the injuries can be so severe that they lead to permanent disability or even death.
In the US alone, over 200,000 non-fatal injuries and 1,000 fatal cases are reported annually. In many cases, construction workers are required to perform strenuous labor in harsh weather conditions with limited safety training, hence the high number of fatal and non-fatal injuries.
---
9.

Every year, 1.1% of construction workers who suffer severe injuries at a construction site miss work due to the injury.
(RESEARCH GATE)
Injuries occur at construction sites every day. Unfortunately, many of the injuries are severe and lead to long-term illnesses. Often, the injuries sustained are so severe that they need to be out of work.
Common injuries include fractures or sprains to the limbs, some of which may result in amputation.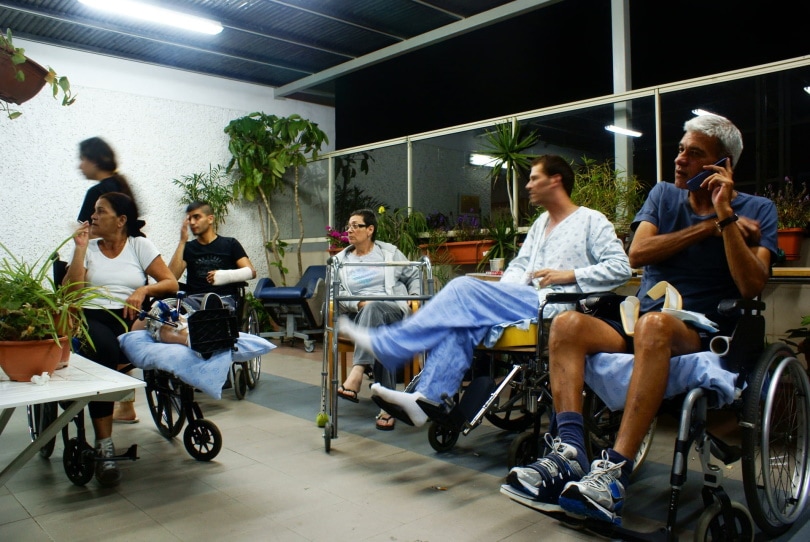 ---
10.

Injury rates in construction sites around the globe are 71% higher than the injury rates across all other industries.
(CAPITOL TECHNOLOGY UNIVERSITY)
The high rate of injuries is due to the fast-paced environment on a construction site. Also, the inherent danger of working with heavy machinery and other tools can cause severe injuries or death.
Construction workers are more likely to develop medical conditions due to work-related injuries than those in other industries.

Frequently Asked Questions on Construction Injuries
How can you prevent injuries at a construction site?
Planning and ensuring safety before beginning work on a new construction site is crucial. Each site should have a pre-site meeting with all workers involved in the project. During this time, the project manager should review all the plans for the project. It includes materials lists, tool lists, and safety guidelines.
Also, proper equipment maintenance is crucial in preventing injuries at a construction site. Tools that are not properly maintained are more likely to break or malfunction and injure the workers.
Workers must also wear boots and other protective gear for their safety. They will be protected from injuries caused by falling objects and sprains. Also, safety gear protects construction workers from any electrical hazards.
(CONSTRUCTION WORLD)
What do you do if you're hit and injured by a car at a construction site?
Your first step is to make sure that you're safe. If there's heavy machinery nearby, don't get up until the machinery has been shut off. If the site is still active, ensure no one is operating the machinery or at risk of getting hurt.
If you were hit by a car at a construction site, contact the police. They may be able to find the owner of the vehicle. Even if the driver was at fault, file a police report. It could show that you were there when it happened. That might make it easier to win your case if you need to sue later.
Take pictures of the accident scene from different angles before anyone leaves. If you've sustained any injuries, including scrapes or cuts, record those as well. Make sure to document any damage done to your personal property. If your phone was run over by the car and is now unusable, be sure to note that.
(H & S)
How do you file a claim if your injury was due to your employer's negligence?
If you were injured at work, you can file a workers' compensation claim. Workers' compensation can help pay for your medical treatment and provide a portion of your wages while you're out of work.
Filing a worker's compensation claim can be confusing, especially if you're injured at work due to your employer's negligence. It's also complicated because every state has laws for who qualifies for workers' compensation.
But even if you think you shouldn't file a claim, consulting with an attorney is best. Remember that filing a false claim is a crime. The process for filing a claim varies by state, but you can file one as long as you are eligible for workers' compensation.
(INJURY LAW)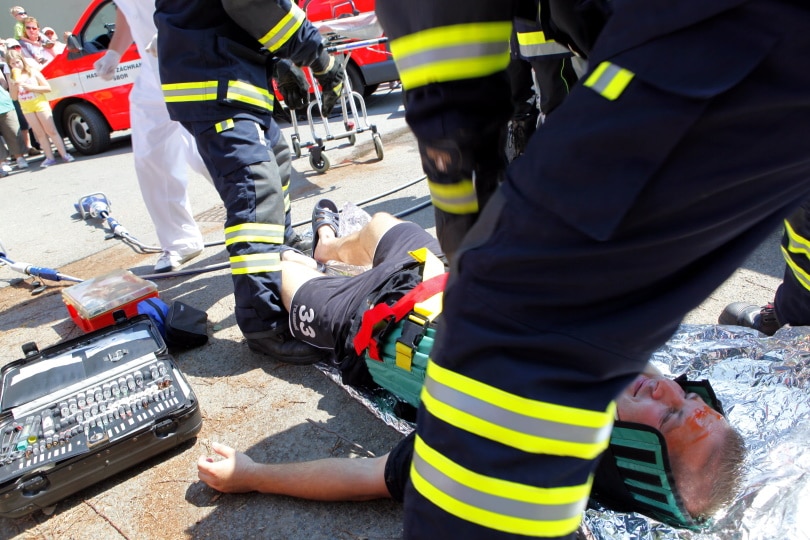 What are the 3 E's of safety at a construction site?
The three E's are education, enforcement, and encouragement. You can prevent an accident from happening by educating yourself and others about safety. Enforcement comes into play when any worker deviates from what's outlined by the education part of your safety plan.
If someone is not doing something safe, it's your responsibility to remind them of what they should be doing instead. The last E is encouragement. Encouraging crew members to be safe will help reduce injuries at construction sites.
(MSCSS)
Who is liable if a worker is injured at a construction site?
The site owner is legally responsible for a worker's injury at work. The construction company is also liable if they hired the employees. A construction worker can be injured by someone who isn't employed by the construction company. In that case, that person will be liable for the injuries.
A colleague can also cause a construction worker's injury, and they'll be liable for the accident. It may include an injury due to a fall or a misplaced tool that hit another worker, causing severe injury.
(DIAMOND INJURY LAW)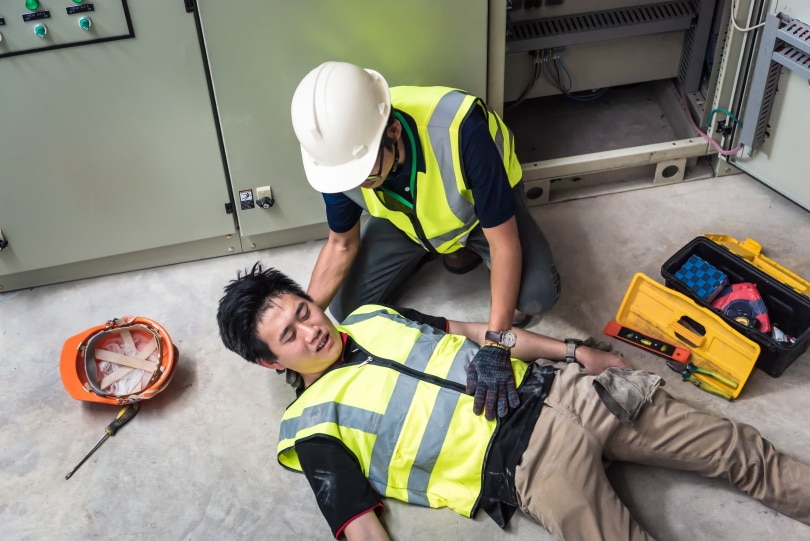 Why are men most likely to get injured at construction sites?
More men are working on construction sites than women and account for the largest number of injuries. In addition, people who lift heavy objects experience back problems, which are more common among men than women.
(CCOHS)
When should the injured parties at a construction site file a claim?
If you're injured at a construction site, immediately file a claim with your insurance company. Hire an experienced personal injury lawyer. The lawyer has experience working with construction accidents and insurance companies.
A lawyer will help you gather any necessary evidence, calculate damages, and negotiate with your insurance company on your behalf.
(IRWIN MITCHELL)

Common Causes of Injuries at Construction Sites
One of the most common causes of serious injuries in construction sites is falling. Some jobs involve working on a ladder or scaffolding, which could fall, causing injuries to workers. Construction workers should follow proper safety procedures when working at higher elevations. For instance, ensure scaffolding is constructed well and not overloaded.
Machinery is another common cause of workplace injuries in the construction industry. If you don't operate machinery properly, you can injure yourself. Also, you should have adequate training to operate any machinery.
Another common cause of injury at construction sites is electrocution. It occurs when workers come into contact with live wires or electric currents from high-voltage equipment such as generators and welding machines.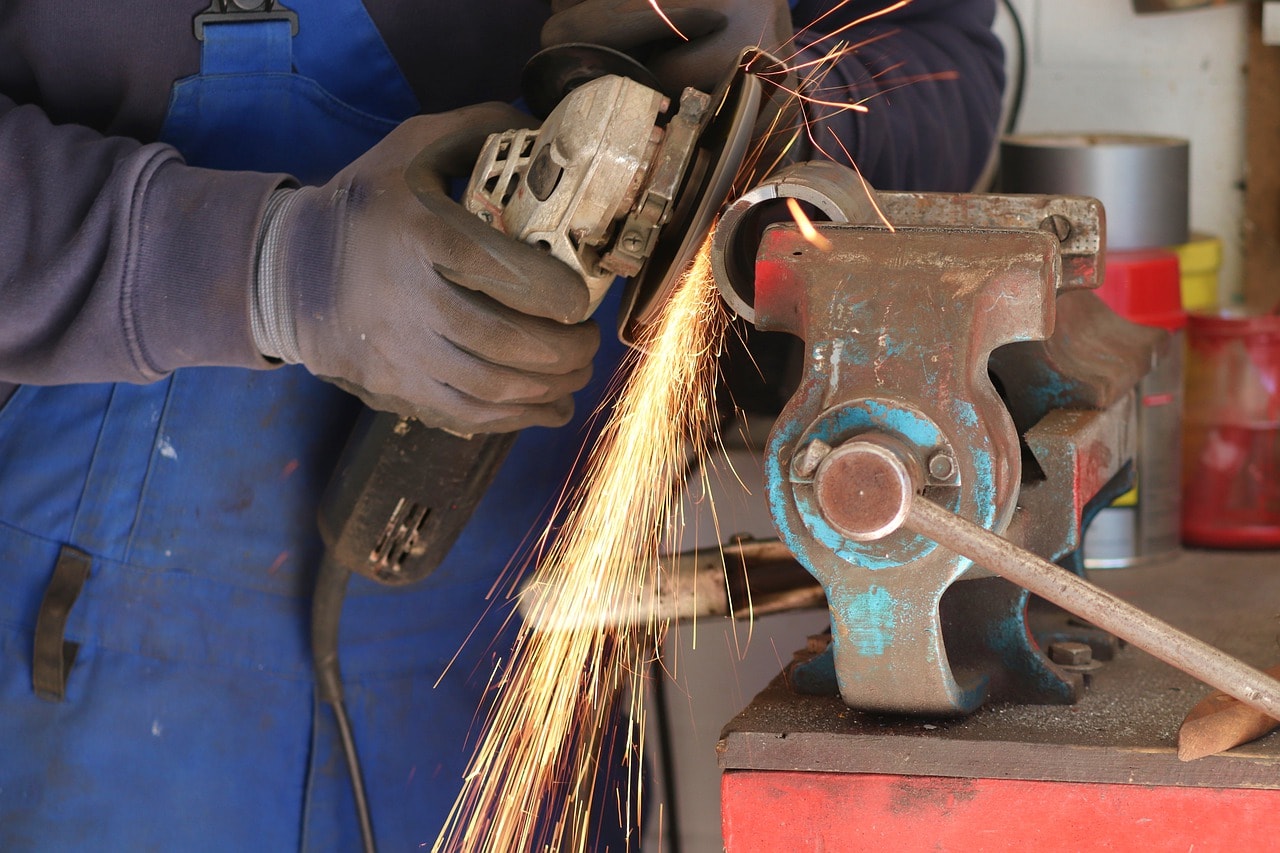 Always turn off power equipment before checking, operating, repairing, or cleaning it. Also, follow all safety procedures when using power tools.
It's common for heavy objects, such as bricks or steel rods, to fall to the ground after being lifted by a crane or another machine. Also, it can be caused by a sudden blast of wind. As a construction worker, stand far from heavy objects whenever they're lifted by machinery.
Construction sites are full of hazards and sometimes occur in dangerous spots. To avoid injury, all workers on site must be fully aware of the dangers and have been trained to deal with them.

Conclusion
Construction is among the most dangerous industries globally. Accidents happen, and some injuries are due to employer negligence. All construction workers must wear safety equipment every day.
Additionally, supervisors must take extra precautions and monitor their workers closely. Everyone working at or visiting a construction site is responsible for ensuring their safety and that of others.
We hope you found these statistics helpful. You'll reduce your risk of injury significantly if you can take steps to protect yourself. Always keep safety in mind when working at a construction site since your life may depend on it!
---
Featured Image Credit: WUT.ANUNAI, Shutterstock