DeWalt DCK283D2 Combo Drill/Driver Kit Review 2023 – Pros, Cons, & Verdict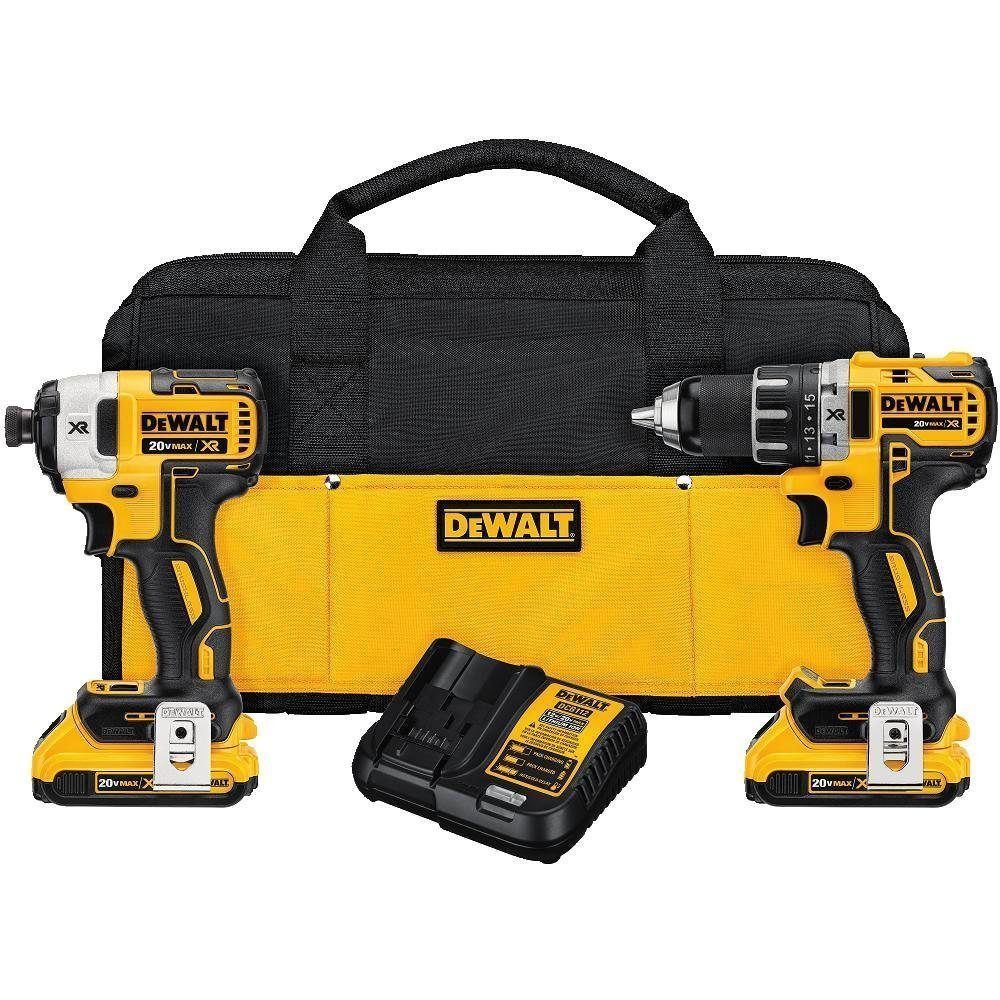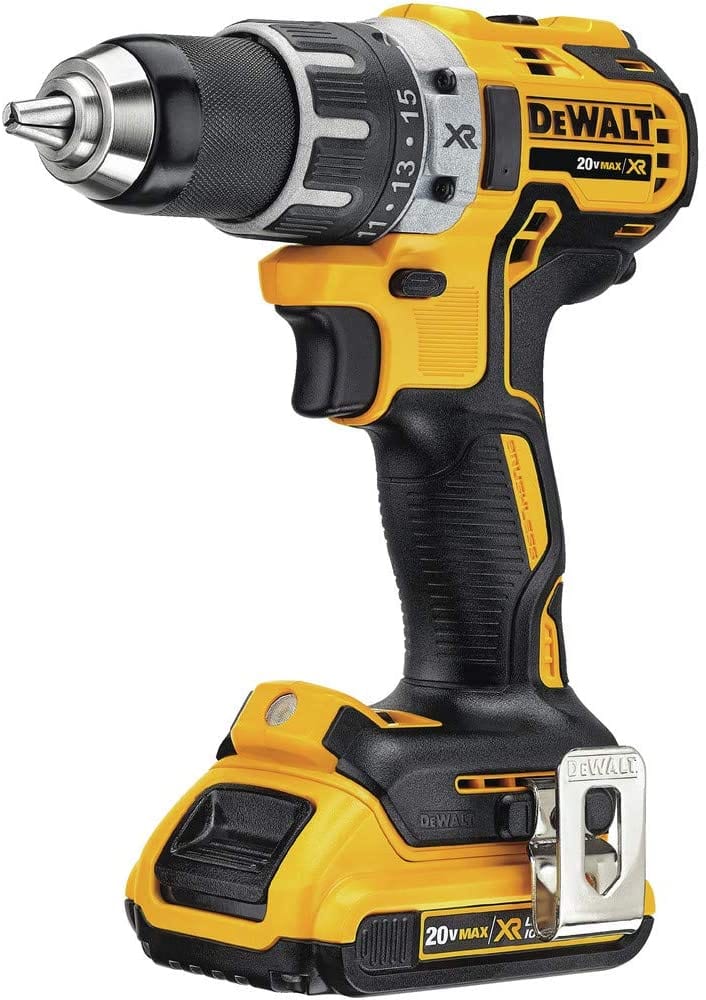 We give the DeWalt DCK283D2 Combo Kit a rating of 4.6 out of 5 stars. 
Build Quality: 4.5/5
Power: 4.5/5
Features: 4.8/5
Price: 4.5/5
Review Summary
DeWalt is a highly regarded brand for making durable and powerful tools, especially for professional use. Despite the fact most of their tools are best used on the work site, they also make tools that are great to have around the home in the case that you need to make a repair or adjustment. For this reason, DeWalt creates a lot of kits that are useful for personal use, too.
Probably the most popular DeWalt kit is the DeWalt DCK283D2. This kit includes a compact drill and impact driver. Both of these tools are really powerful and compact, yet they also include luxury features like 3 mode lighting and a battery gauge. These features make the tools useful for just about any job without causing user fatigue.
Although this model is not as durable as other DeWalt products, this is still a great kit to get for around the house. You really can't go wrong with this kit given its usable features and included components, although professionals may want to opt for something more durable.
To really dig into the DeWalt DCK283D2 Kit, read on. Together, we will take it intense look at this kit, including its benefits and drawbacks.
---
DeWalt DCK283D2 – A Quick Look
Pros
Highly useful
Powerful
Compact and lightweight
Includes additional components like belt hooks and contractor's bag
3 light modes on LEDs
Battery gauge on tools
Cons
Not as durable as other DeWalt kits
Not ideal for professional use
Short battery life
Specifications
Specifications
Manufacturer: DeWalt
Part Number: DCK283D2
Weight: 9.2 lbs.
Dimensions: 15.06 x 9.25 x 5.38 inches
Power Source: 20V battery powered
Included: 1 DCD791 Drill/Driver; 1 DCF887 Impact Driver; 2 DCB203 Lithium-Ion Batteries; 1 Charger; 2 Belt Hooks; 1 Contractor's Bag
Warranty: 3-year limited warranty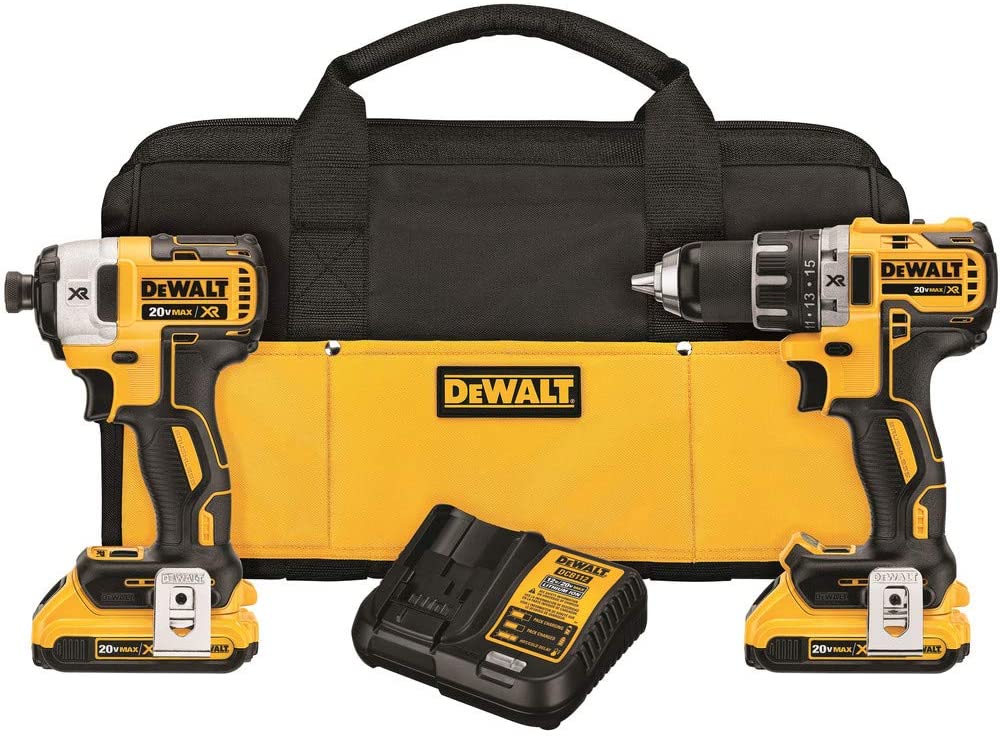 Powerful Tools
The DeWalt DCK283D2 Combo Kit includes two powerful tools and additional components that enhance the tools. The stars of this kit include a 20V Max XR Lithium-Ion Compact Brushless ½-inch Drill/Driver and a 20V Max XR Lithium-Ion Brushless ¼-inch Impact Driver. These two tools are handy and versatile, ensuring that you have a good go-to tool for just about any job.
The ½-inch Drill/Driver has 15 clutch settings and a maximum power of 460UWO, making it both versatile and powerful. Likewise, the ¼-inch Impact Driver has a maximum torque of 240/1500/1825 inches per pound. Together, these tools work hard around the home or shop.
---
Compact
The DeWalt DCK283D2, and its contents, are incredibly compact. They are a great option if you are limited on space or on the go frequently. The compact drill is only 3.4 pounds, while the impact drivers 2.8 pounds. This weight shows just how compact the contents of this kit are.
Additionally, this kit is designed for on the go use, thanks to the contractor's bag that is included. This bag is the perfect size for both drill and driver, but you can add a couple of other things too. Because of the compact nature and bag included, the DeWalt DCK283D2 Kit is a great option for professionals who are just starting out or homeowners.
---
Battery-Powered
Part of the reason that these tools are so compact is because of their battery-powered operation. This kit comes with all that you need for the tools to work. This includes two batteries, one for each tool, and a battery charger. The addition of the battery is convenient, while the battery itself makes the tools compact and lightweight.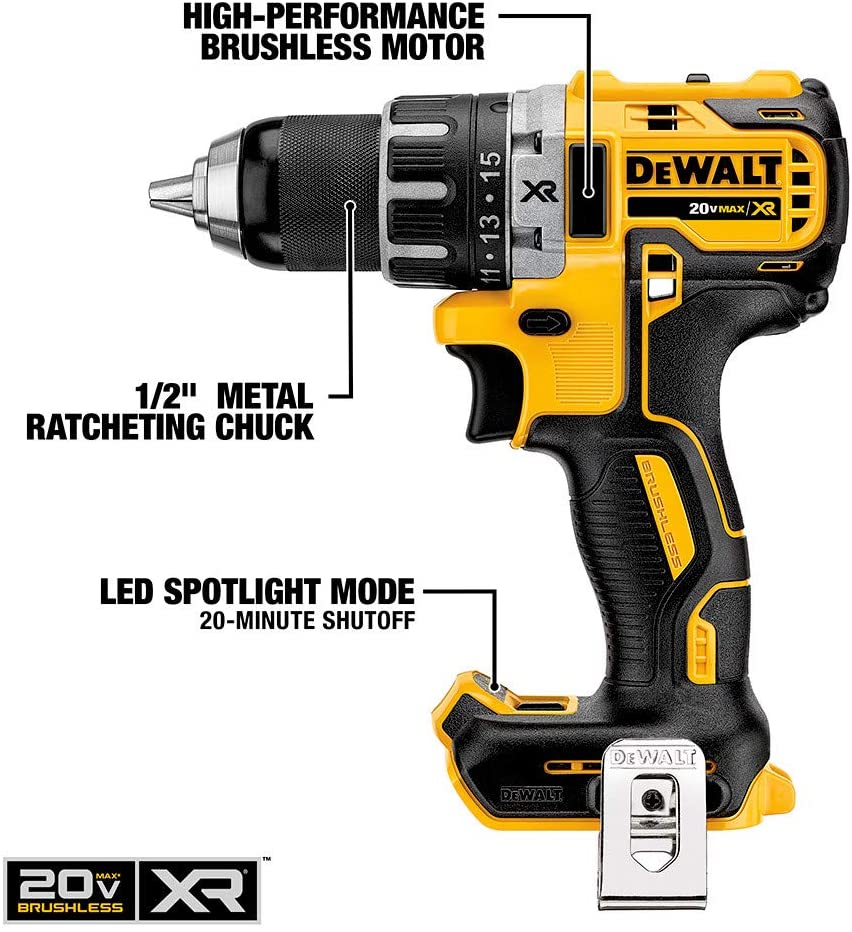 ---
3 Mode Brightness LED Light
Today, LED lights on a drill and driver are nearly a must. The tools within the DeWalt DCK283D2 Kit include LED lights, helping you see in darker areas or when working with smaller tools.
What's cool about the LED lights included in the DeWalt DCK283D2 Kit is that they actually have 3 modes of brightness. Whereas most drills and drivers only feature 1 light setting, this one has 3 due to the light torch. This feature maximizes visibility in all situations.
---
Durability
DeWalt is known for their impressively durable tools. Unfortunately, the tools within the DeWalt DCK283D2 Kit miss the mark just a bit in terms of durability. Since these tools are more designed for compact and on the go use, they simply aren't as durable as other kit options.
For amateurs or homeowners, the durability of this kit will not be a problem. It is durable enough to withstand personal use. The durability could cause problems, however, for professionals or those with more intensive uses.

FAQ
Can you buy the drill and impact driver separately?
Yes. If you only need one of the tools included in this kit, you can buy both the drill and impact driver separately. If you need to drill, the model code is DCD791. For the impact driver, the code is DCF887. Buying the tools separately is advantageous if you only need one of them or you already have all the other parts included in the kit.
For most people, we recommend buying the DeWalt DCK283D2 Kit. It will give you both tools, but it will also give you everything else you would need, like the belt hooks and the contractor's bag. The design of this kit is great because you can slide it in a closet, leaving your tools organized and safe. Buying the kit really is the best option if you need both tools.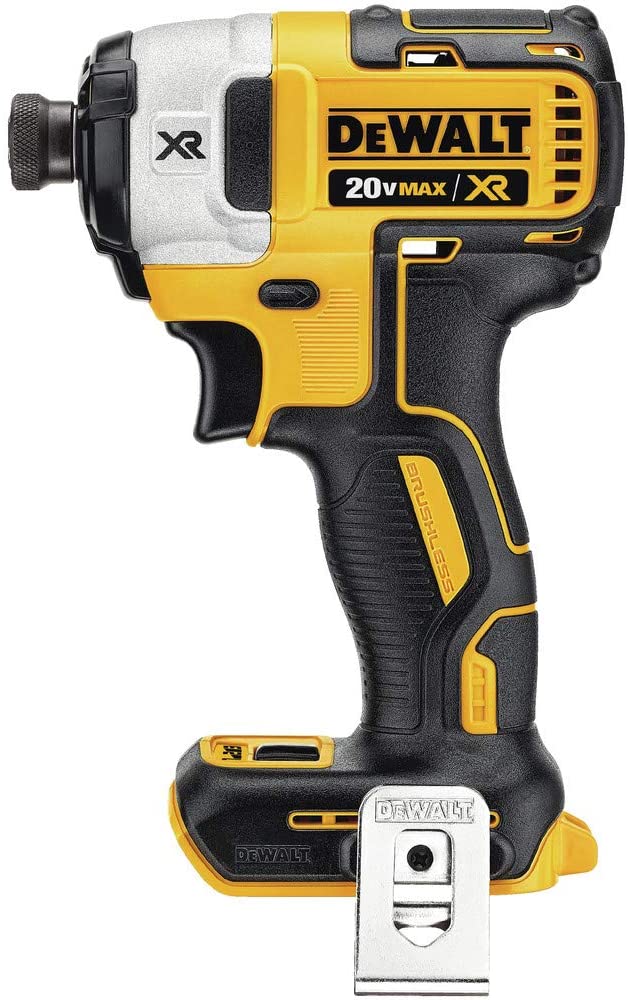 How does the DeWalt DCK283D2 compare to other DeWalt kits?
Being a large manufacturer of power tools, DeWalt has quite a few kits under their belt. Of their kits, this is by far one of the most popular. The reason for its popularity is because it includes tools that are used frequently. No luxurious or unnecessary items are included in this kit. This makes the kit a great option for a variety of people. If you want a straightforward DeWalt kit, this is the best one.
Does the drill have a hammer setting?
No. The drill does not have a hammer setting. For a DeWalt drill with a hammer setting, you will need the DCK299. However, make sure that you actually need a hammer drill, as opposed to an impact drill. Many people find that the impact drill does the job that they thought they needed a hammer drill for.
Is the drill 2 speed or 3 speed?
The drill is 2 speed.
What the Users Say
Of all of the tools we have reviewed, the DeWalt DCK283D2 has some of the highest ratings we have seen. We looked online to see what other people thought about the tool. Most people were over the moon about this kit, but of course there were a couple of naysayers too.
Positives
With close to a five-star rating on basically every site we looked at, it is no shock that almost all of the reviews for the DeWalt DCK283D2 were positive. Users were impressed by the power and compact nature of the tools, agreeing that the kit was totally worth the money.
The usability of these tools made it a hit, too. Even those who don't use tools often found that this particular drill and driver set was useful for just about any home, not to mention easy to use.
Users were in love with the additional features that come on the drill and driver. The 3 light mode function helped many users in different scenarios and lighting situations. Reviewers were also pleased with the battery indicator, claiming that it made charging the tool more intuitive and straightforward.
Because of the power, many users expected these tools to be hard to handle and jerky. To their surprise, using both the drill and driver was incredibly smooth and did not cause fatigue.
Negatives
Of course, there's always going to be one or two people who don't like a product, and that includes the DeWalt DCK283D2. For starters, several reviewers noted that this kit did not meet their expectations of for a DeWalt product. They thought that the tools were simply not as durable as other options. Though we hate to admit it, we agree with this assessment, though it won't be an issue for most users.
Some people also had trouble with charging their batteries. For some reason, the battery is difficult to fully connect to the charger. These users recommend taking the time to make sure that the battery is connected to the charger. If you do that, the battery will charge just fine they found. We personally didn't have an issue with this, but it is something to keep in mind.
Between the two tools, the drill was criticized the most. Many users noted that it wasn't powerful for all the jobs and that the bit fell out often. Interestingly, several of these users went on to note that the driver, in contrast, was highly impressive.

Conclusion
The DeWalt DCK283D2 Kit is an all-around great addition to add to your garage or basement. The tools and features of this kit are highly usable, meaning that you're not wasting your money. That, along with the power and compactness of the kit, makes it perfect for just about everyone, with the exception of professional use.
Related Reads: