8 DIY Brick Planter Plans You Can Make Today (With Pictures)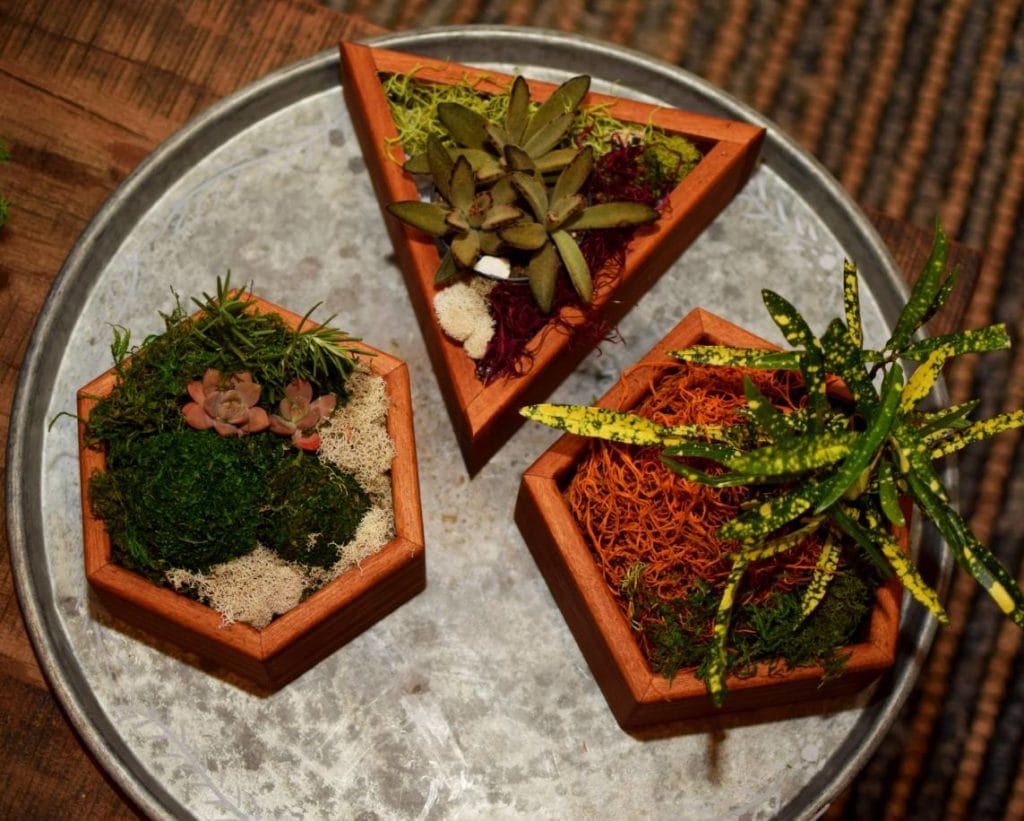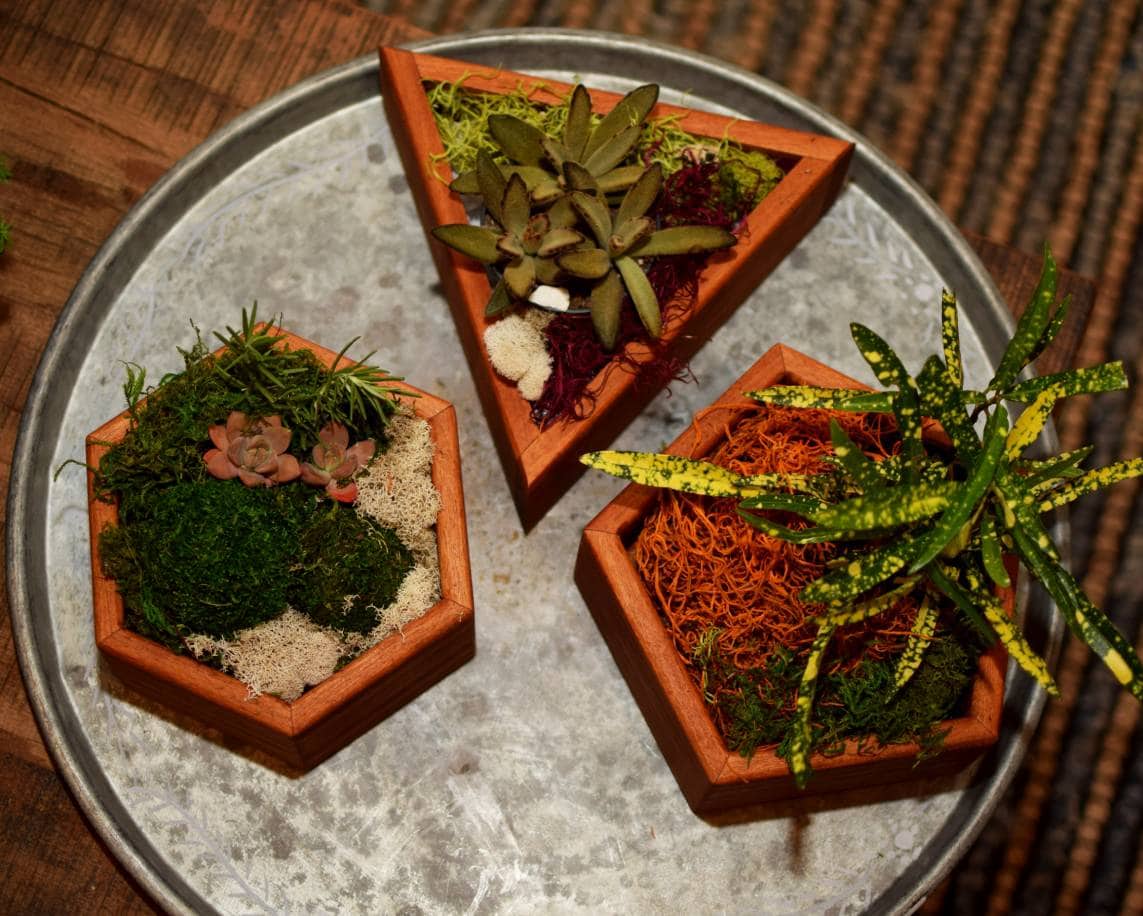 Brick planters are some of the most attractive around. They will allow you to keep your plants in an organized place while adding a lot of rustic charm to your yard at the same time. Although brick planters may appear difficult to make, they are surprisingly simple.
Try out any one of the 8 DIY brick planter plans below. All these plans are free, thorough, and customizable so that you can make the perfect brick planter for your unique home and garden, regardless of what your style or skill level may be.

The 8 DIY Brick Planter Plans
1.

Bunnings DIY Brick Planter Box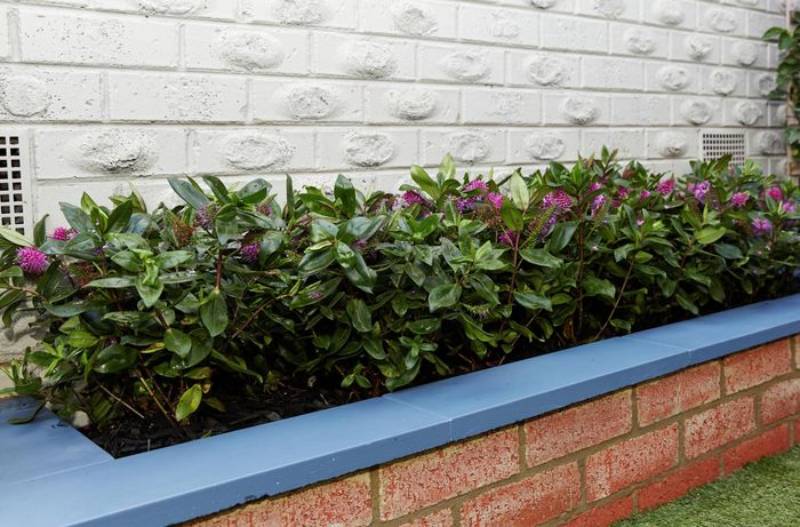 Materials: Bricks, brickies sand, spray paint marker, 500 mm x 150 mm x 30 mm concrete risers, cement, exterior paint, hydrated lime, sponge, star pickets, string line.
Tools: Brickies trowel bucket, cement mixer, cold chisel, ear protection, dust mask, hammer, jointing tool, pointing trowel, paintbrush, rubber mallet, safety glasses, spirit level, shovel, stirrer, tin opener, wheelbarrow, work gloves.
Difficulty Level: Beginner
This Bunnings DIY Brick Planter Box is one of the most professional-looking. The final product is backed up against a wall so that your planters frame your home beautifully. You really can't go wrong with this DIY brick planter box because it can be used to fit any decor or styled home.
Not to mention, the instructions with this box are some of the most thorough. They include a video and written instructions. All the instructions come with pictures and are straightforward and easy to follow. Even if you are a beginner, you should be able to handle this box due to how thorough the instructions are.
---
2.

Better Homes & Gardens
Materials: Mortar mix, bricks.
Tools: mortarboard: wheelbarrow, mortar hoe, mason's line, brick set chisel, pointing trowel, join tracking tool, joint pointer.
Difficulty Level: Beginner
Better Homes & Gardens offers another super easy plan to follow for creating your own brick planter. All the required items and instructions are incredibly thorough and explicit. Even individuals with no previous experience can build this without any problems.
The only downside of this plan is that it does not offer pictures of the finished products. Instead, it uses animations to show you each step of the way. Still, the plan is very basic, so you know you are getting a classic looking brick planter, even though you don't see the final results on the site.
---
3.

The Project Pile DIY Upcycled Brick Planter Box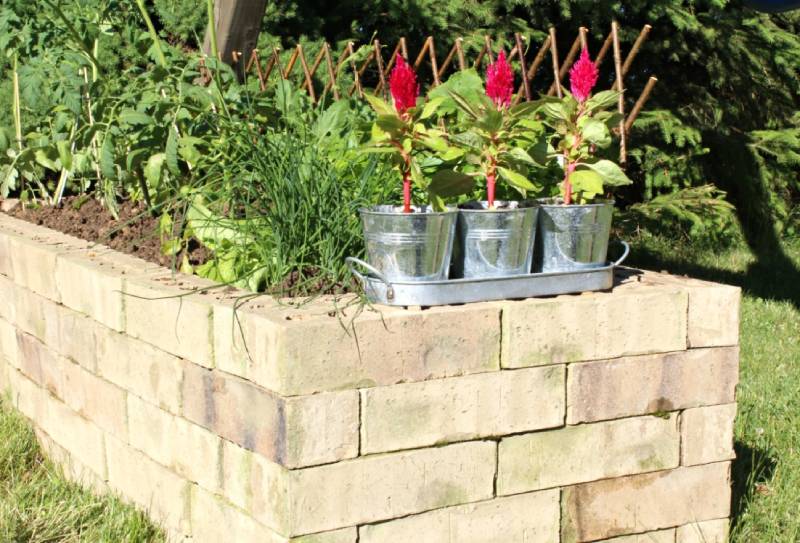 Materials: Upcycled bricks, soil, stakes, trellis.
Tools: Mallet, hedge clippers.
Difficulty Level: Beginner
The Project Pile shows you how to make beautiful planter boxes from upcycled bricks. The instructions are thorough and include personal pictures so that you can stay on track with your project. The best part is that you don't have to use cement to keep this box in place.
The instructions aren't as intuitive as the Bunnings or Better Homes & Gardens plans, but you can figure it out pretty easily because of the pictures that go along with it. Plus, the plans themselves are not very difficult. As long as you read through the article, you will be able to create this beautiful upcycled brick planter box with minimal effort or tools.
---
4.

Simply The Nest Raised Beds From Reclaimed Bricks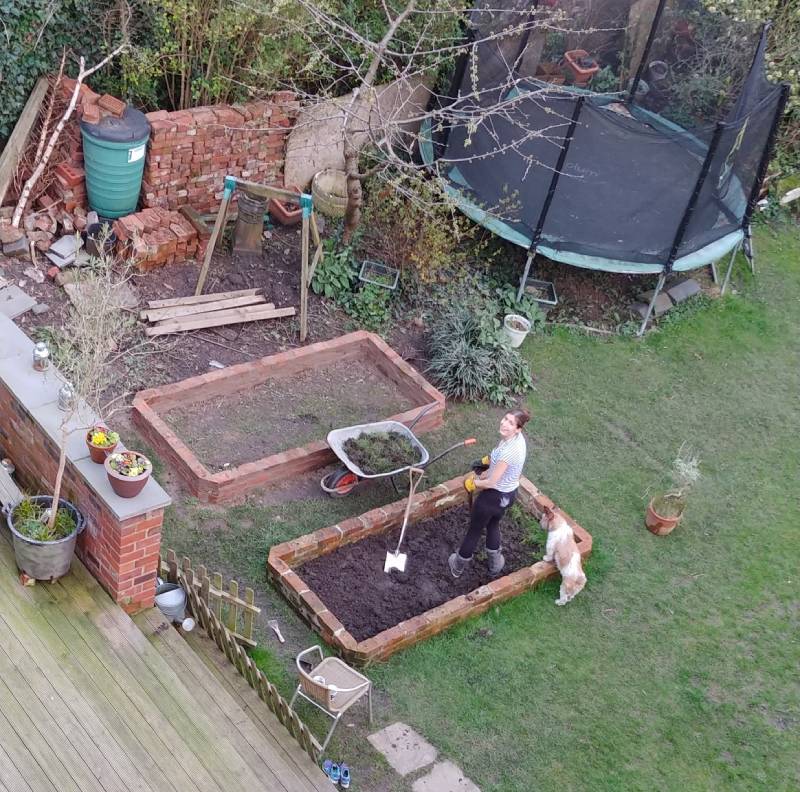 Materials: Reclaimed bricks, MOT and sharp sand mix, mortar mix.
Tools: Gloves, protective eye wear, laser spirit level, string, decking board, mallet, bucket, power drill.
Difficulty Level: Intermediate
Simply The Nest offers very detailed instructions for these raised beds that are made from reclaimed bricks. This plan is a great choice if you want to make an entire backyard garden with huge brick beds.
The instructions are thorough, but they can be a bit difficult to follow since they aren't laid out in an instruction manual way. Even so, there are plenty of pictures and descriptions so that you can figure out what to do pretty easily.
---
5.

HomeTalk Cinder Block Entryway Planter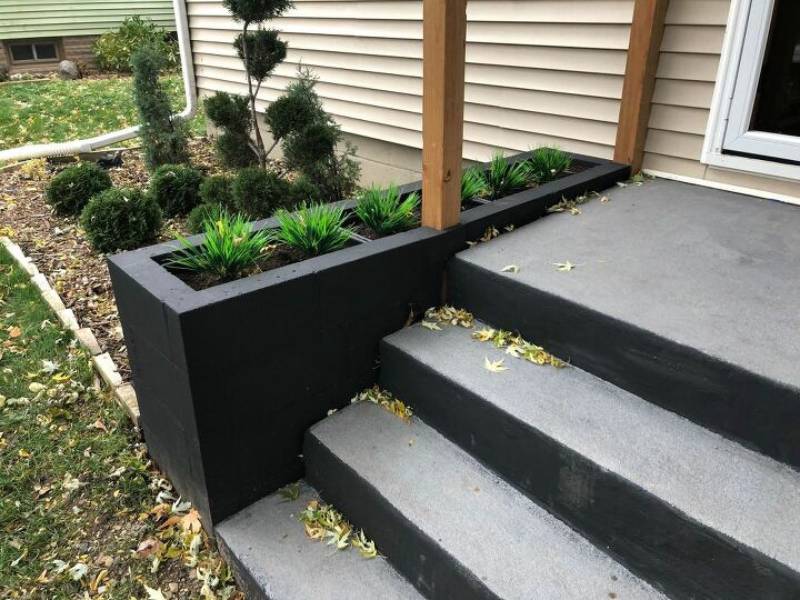 Materials: Pea gravel, cinder blocks, 2" x 4" lumber.
Tools: Mason chisel, landscape adhesive, concrete sealant, paint, rail planters.
Difficulty Level: Beginner
Most of the plans in this roundup use traditional bricks. If you have cinder blocks sitting around your home, then this HomeTalk Cinder Block Entryway Planter is for you. It is super easy but will add a unique appearance to your home's entryway.
The instructions are incredibly straightforward and easy to follow. They come with videos, pictures, and written instructions so that you always know what you're doing. This plan is simple enough for beginners, but make sure to go slow if you've never done a job of this type before.
---
6.

Honeybear Lane DIY Stone Planter Boxes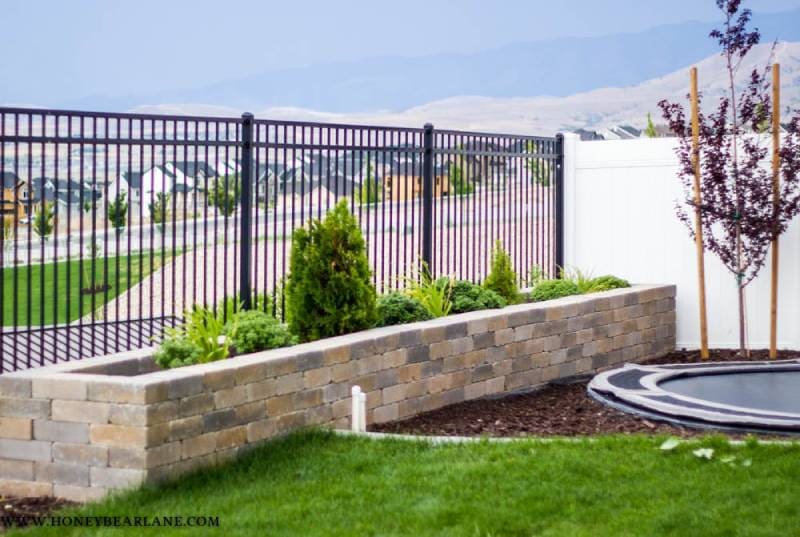 Materials: Stone, drainage rocks.
Tools: Shovel, paver base, paver sand, Styrofoam pads, razor blade, masonry glue, landscape fabric.
Difficult Level: Beginner
Honeybear Lane offers pictures and ideas for all things DIY and decor. These DIY stone planter boxes look highly professional and attractive. They will look beautiful in any home, and they are easy enough for beginners.
The only reason why we put this plan at the bottom of our list is that there aren't thorough instructions about what to do. Instead, there are a lot of pictures that you can use and some descriptions of the job, but you will need to brainstorm yourself and perform further research to fully create these brick planters.
---
7.

Neighborhood Garden Party Brick Raised Beds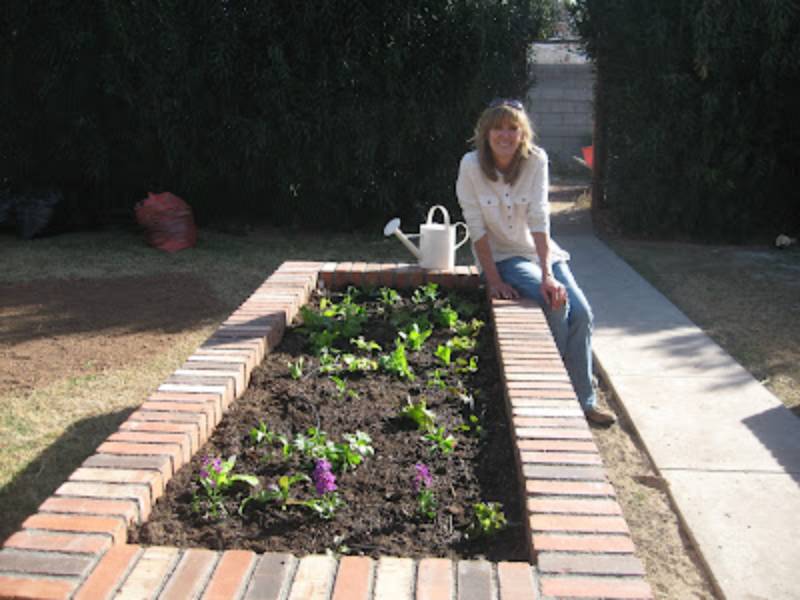 Materials: Reclaimed brick, mortar, timer, drip line, potting mix, organic additions.
Tools: Mallet, shovel, level, scissors, etc.
Difficult Level: Expert.
Neighborhood Garden Party shows off their raised beds made out of brick. These beds are designed using old bricks that match the Phoenix home. The creator loves this plan because it adds a lot of character to the garden without needing to buy new bricks or items.
Unfortunately, this planter plan is much better for more experienced builders simply because there aren't thorough instructions about how to create the raised beds. Instead, they give more instructions about how to use this bed for gardening purposes.
---
8.

Love of the Family and Home Side Yard Makeover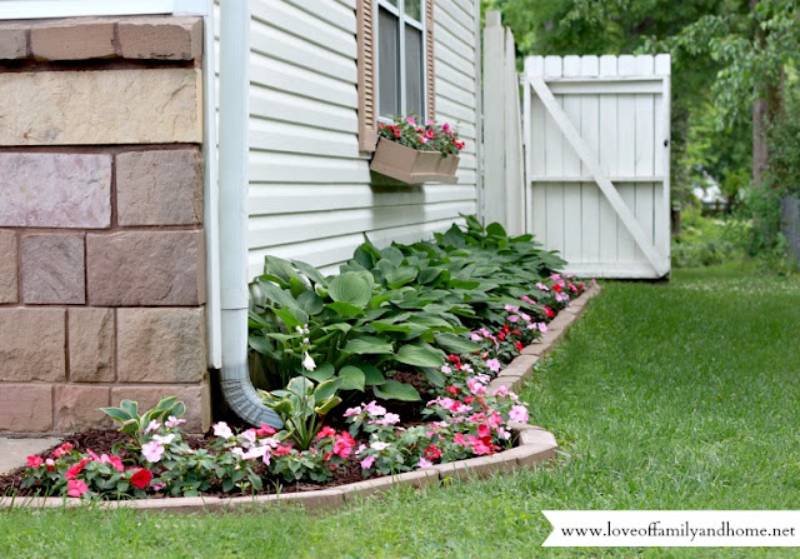 Materials: Bricks or stone edgers, weed-control fabric.
Tools: Shovel, scissors
Difficult Level: Intermediate
The last plan you can try out is this Love of the Family and Home Side Yard Makeover. This site isn't literally a plan, and it isn't dedicated exclusively to a brick planter design, but there are some pictures you can use to inspire your own creations.
All the other plans have rectangle or square planters. This one has pictures of more curved designs so you can customize the planter a bit more. Once again, this article does not give explicit instructions for making your brick planter, but we certainly recommend checking the article out anyways for a bit of inspiration.
---
How Much Does It Cost to Build a Brick Planter?
How much it costs to build a brick planter ultimately depends on where you get the bricks and how big the planter is. Obviously, using repurposed or recycled bricks will allow you to make the planter for less money than buying upscale, luxury stones. Likewise, the larger the planter, the more money you will spend.
On average, most brick planter boxes cost about $15–$30 per square foot. You can lower the budget by repurposing bricks you already have or finding bricks that neighbors or friends will donate. The bricks are by far the most expensive part of making the planter.

Conclusion
We hope that this article has helped you make the perfect DIY brick planter box for your home. You can follow one of the instructions above exactly as they're written, or you can get inspiration from these plans and create your own. Either way, brick planter boxes are relatively simple but provide a great place for gardening.
You May Also Like:
---
Featured Image Credit: Belolapka, Shutterstock