10 DIY Canopy Beds You Can Construct Today (With Pictures)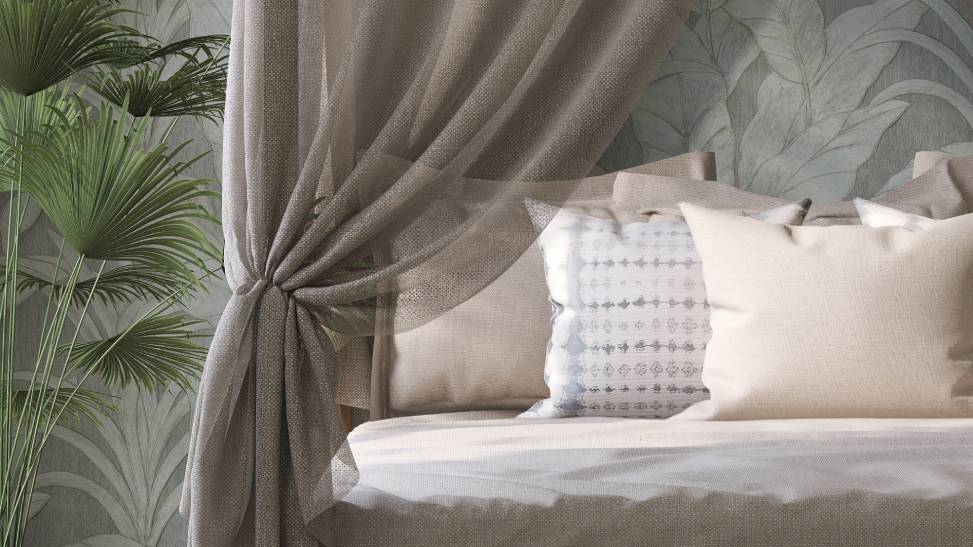 If you have always dreamed of owning a gorgeous, elegant canopy bed, this article is a dream come true for you. You can find multiple DIY projects below—from beginner's projects to those with a little challenge thrown in. All these projects will provide you with a stunning canopy bed that will be the centerpiece of every bedroom.

The 10 DIY Canopy Beds Plans
1.

King Canopy Bed Frame by Arin Solange At Home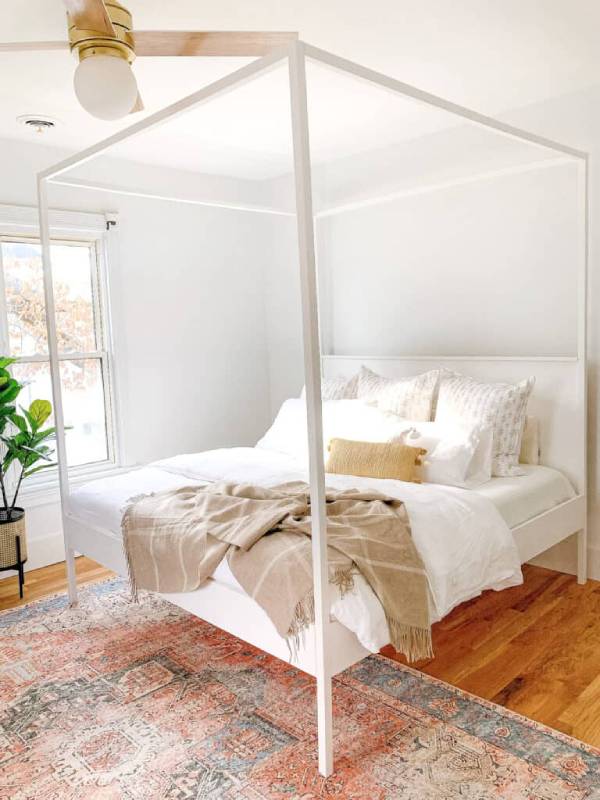 | | |
| --- | --- |
| Materials: | Four 2x2x93'' vertical leg posts, two 2×2 80.75'' left and right canopy, two 2×2 77'' top and bottom canopy, two 2×2 75'' slat support, two 1×8 80.75'' side rails, six 1×8 77'' headboard, one 2×4 83'' middle support, one 1×2 77'' headboard trim, ten 1×3 furring strip 78.25'', two 2×2 14'' extra support feet, wood glue |
| Tools: | Kreg jig, table saw, miter saw, electric sander, tape measure, drill, level, nail gun |
| Difficulty Level: | Moderate |
Creating a king-size canopy bed frame is an excellent idea for all those people out there looking for a challenge. This DIY requires some basic tools, materials, and a few skills working with power tools. If you are a creative person looking to craft a piece that will be of use, then this DIY is a perfect solution for you. With its simple yet effective form, it will bring elegance into any room.
---
2.

Minimalist Canopy Bed by Ikea Hackers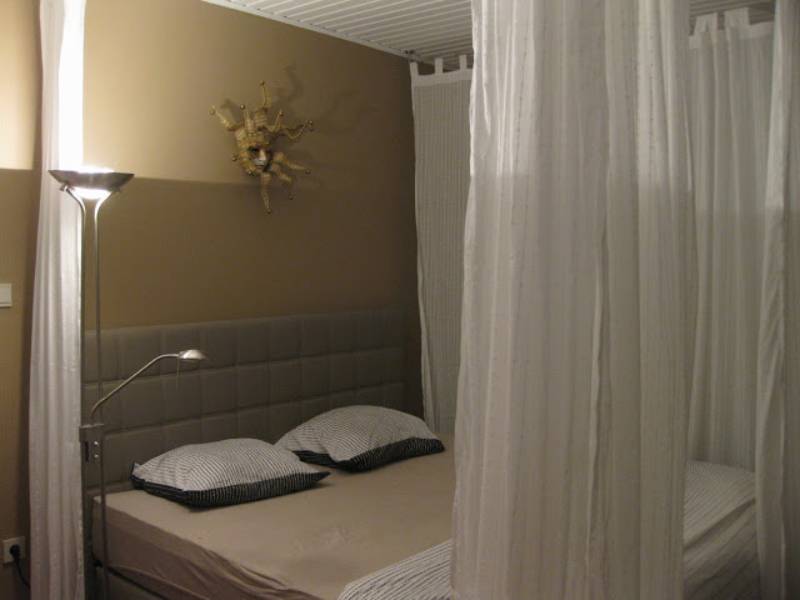 | | |
| --- | --- |
| Materials: | Four curtain wires, two curved curtain wires, two curtain wire steel cables, six curtains, screws |
| Tools: | Electric screwdriver |
| Difficulty Level: | Easy |
This canopy bed with a minimalistic form is a perfect solution for those who are looking to add elegance to a room while keeping the simple and modest form. It will look amazing once you attach curtains, providing you with privacy while bringing a soft look into the room. This DIY is incredibly easy to install and requires only an electric screwdriver and a couple of basic materials. While the end product will seem complicated to achieve, this DIY plan is suitable for everyone to try out, regardless of their skills.
---
3.

Platform Canopy Bed by Instructables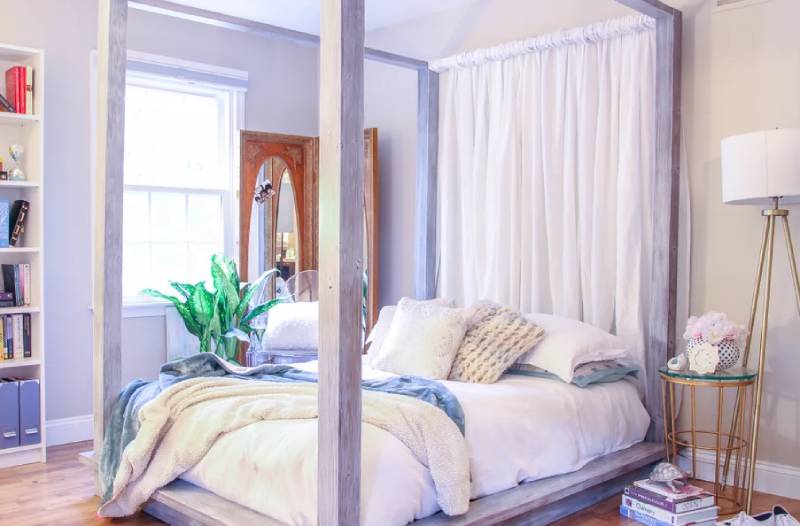 | | |
| --- | --- |
| Materials: | Nine 2×6 8' lumber, four 4×4 8' lumber, four 2×4 8' lumber, two 1×2 8' lumber, six 1×4 12' lumber, flat corner braces, lag bolts, wood screws, pocket screws |
| Tools: | Kreg jig, miter saw, drill, wrench, level, orbital sander |
| Difficulty Level: | Moderate |
This platform canopy bed is a dream come true. It has a perfect elegant form that will become the bedroom's focal point. With the right stain, this bed will seem like an item straight out of a catalog. Once you acquire the lumber in the correct measurements, you will be able to create a bed that you will enjoy looking at and resting in every day.
---
4.

Rustic King Canopy Bed by Ana White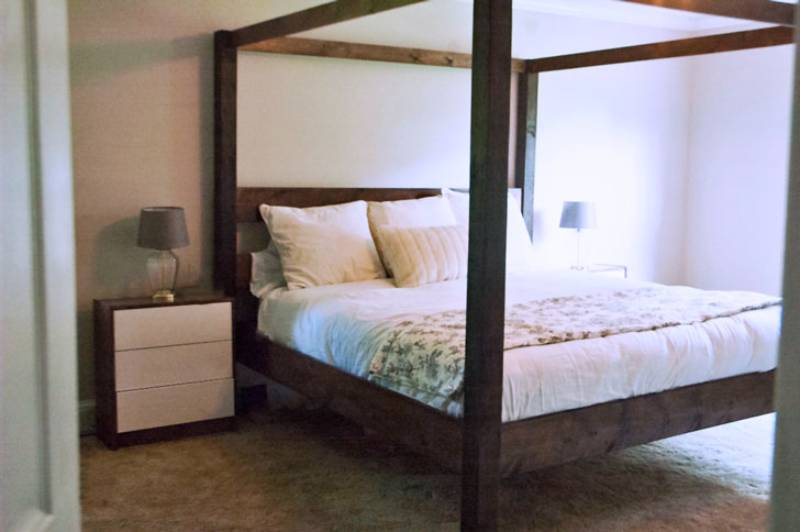 | | |
| --- | --- |
| Materials: | Four 4×4 8' posts, six 2×8 8' boards, four 2×4 8' boards, six 2×4 8' boards, pocket hole screws |
| Tools: | Kreg jig, tape measure, pencil, sander, drill, circular saw, |
| Difficulty Level: | Moderate |
One addition that can fit in perfectly in any setting is this rustic king canopy bed. This bed will be a gorgeous addition to any type of room and will add a rustic feeling blended with a modern form. If you choose to finish this bed with a darker stain, it will bring out its elegant form, being the center of attention. With some basic tools and knowledge, you can create a durable and long-lasting bed to enjoy for many years.
---
5.

Simple Quilting Ring Canopy Bed by Burlap And Blue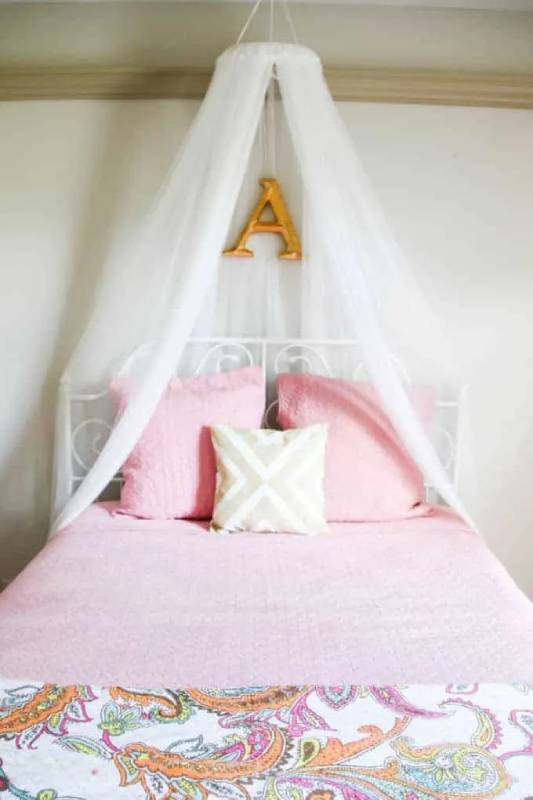 | | |
| --- | --- |
| Materials: | Quilting ring, string, ceiling hook, screws |
| Tools: | Tape measure, drill |
| Difficulty Level: | Easy |
One easy DIY plan for all creative souls out there is this simple quilting ring canopy bed. This is straightforward to craft with a clever technique that will bring out the room's uniqueness. It will look stunning in either the master bedroom or the kids' bedroom. Once you add the right curtains, your bedroom will sparkle with charm and elegance.
---
6.

Elegant Canopy Bed by Big Living Little Footprint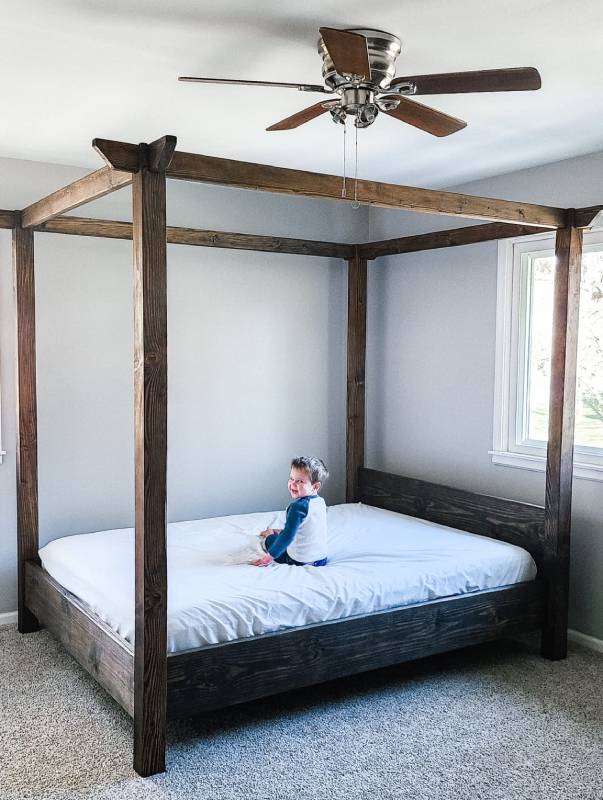 | | |
| --- | --- |
| Materials: | 20 1x4x6 board, six 2x4x8 board, four 2x10x8 board, four 4x4x8 board, screws |
| Tools: | Tape measure, drill, dreaming square, sliding miter saw, chisels |
| Difficulty Level: | Moderate |
This plan for creating an elegant canopy bed is excellent for all DIYers looking for a challenge. It will require some skills to be able to craft it using power tools, but the end results are stunning. It has a grandiose form that brings out a vintage feeling in the bedroom while maintaining a modern look. Whether you decide to add some gentle curtains to this canopy bed, your room will seem much more luxurious.
---
7.

DIY Canopy Bed Without Power Tools by Hunker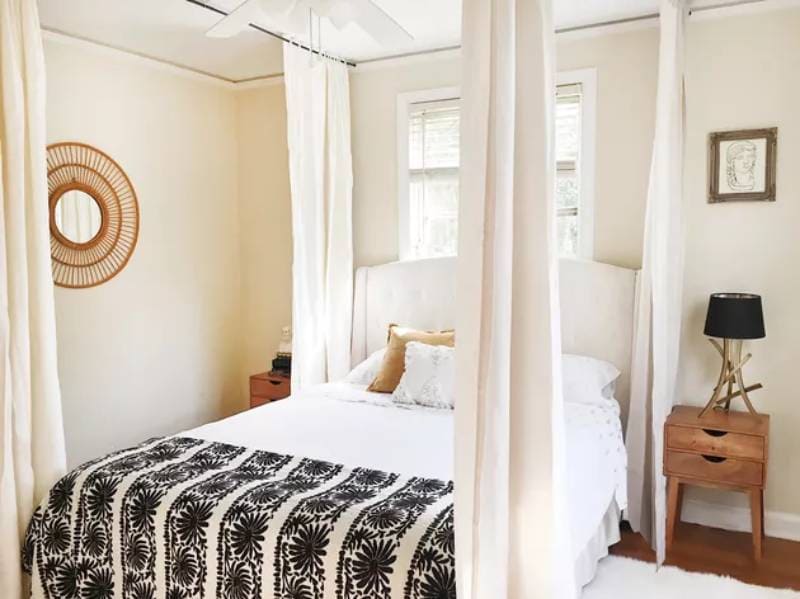 | | |
| --- | --- |
| Materials: | Six adhesive hooks, two curtain rods, curtains or fabric |
| Tools: | Tape measure, pencil, ladder |
| Difficulty Level: | Easy |
Another bed that is simple in form yet adds a unique look is this lovely canopy bed. To craft this bed, you will only need a couple of adhesive hooks, curtain rods, and some lovely curtains. One important aspect of this DIY project is that it doesn't require the use of any power tools, making it perfect for beginner DIYers. This project is also ideal for renters because it doesn't involve any drilling and can be taken off at any time.
---
8.

DIY Stylish Canopy Bed by Ikea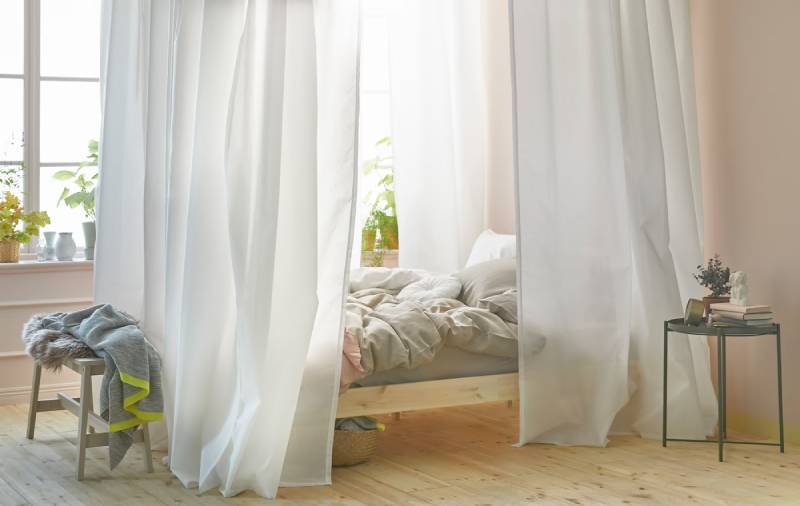 | | |
| --- | --- |
| Materials: | Eight ceiling fittings, two corner piece single track, four hooks, five single track rails, cutting box, four curtains |
| Tools: | Tape measurer, pencil, drill, screwdriver, hacksaw, ladder |
| Difficulty Level: | Easy |
This stylish canopy bed is a wonderful addition to any bright and cozy room that is looking for an additional element. It will bring out the comfortable feeling with gentle curtains that will make you want to spend all of your time curled up in your bedroom. The project itself is quite easy to handle, requiring only the essential tools and some necessary materials.
---
9.

DIY Rustic Canopy Bed by Crafted By The Hunts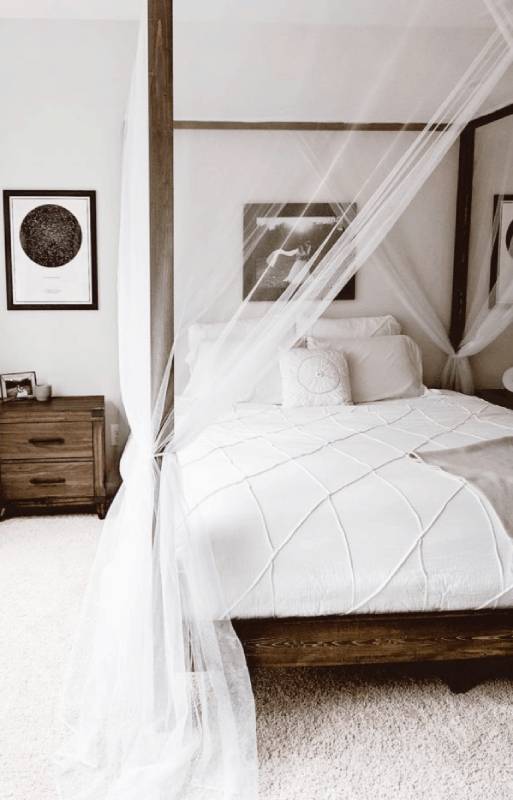 | | |
| --- | --- |
| Materials: | 2x6x8 pine boards, 1x4x8 pine boards, 2x2x8 pine boards, 1x3x8 pine boards, bed rail hardware, wood screws, Kreg screws, wood glue |
| Tools: | Miter saw, drill, electric sander, clamps, Kreg jig, tape measure |
| Difficulty Level: | Moderate |
This rustic canopy bed is one stunning addition that will seem like straight out of a fairytale. This plan includes building the frame of the canopy with the netting, which will add a charming look to the overall appearance. The form of the bed is rustic and bold, while the appearance of the netting softens it down. The plan is ideal for folks with some experience that can handle power tools with ease.
---
10.

Easy Princess Canopy by Creative Ramblings Blog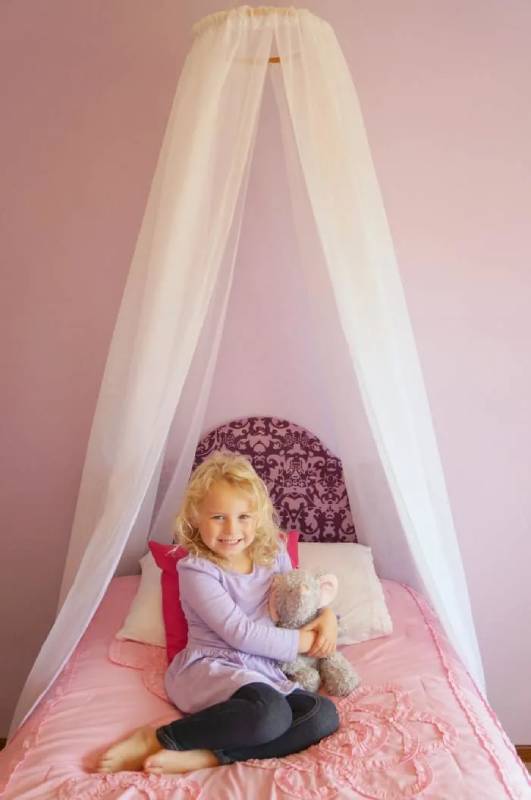 | | |
| --- | --- |
| Materials: | two curtains, 14'' embroidery hoop, white twine, screw hook |
| Tools: | Tape measure, pencil, electric screwdriver |
| Difficulty Level: | Easy |
Another easy DIY project that will help you craft your own dream canopy bed is this straightforward plan. It is a clever way of utilizing an embroidery loop that you don't use anymore and some curtains you have at hand. It is perfect for a girl's bedroom, depending on your needs and desires. It is cute and elegant while adding a fun and quirky style.

Final Thoughts
If you've read and studied all these projects carefully, you could have decided on one of them by now. Once you pick one project to use for your own canopy bed, you can craft it in no time with these helpful tutorials. Once you're done, you will enjoy your lovely canopy bed for a long time to come.
---
Featured Image Credit: myboys.me, Shutterstock