9 DIY Chess Board Plans You Can Build Today (with Pictures)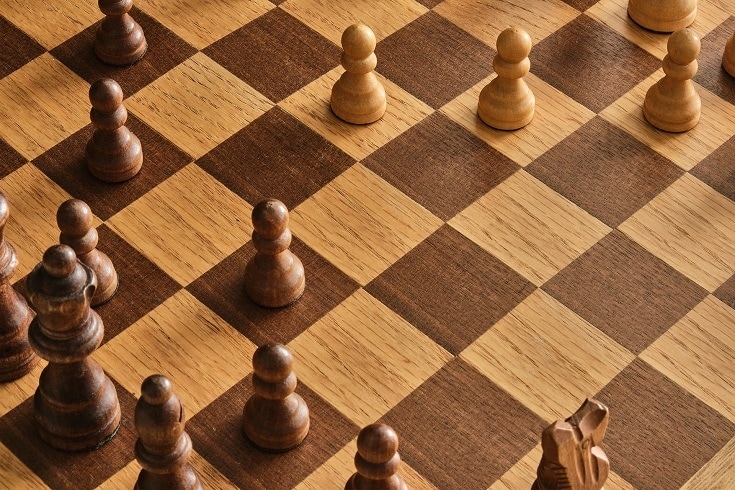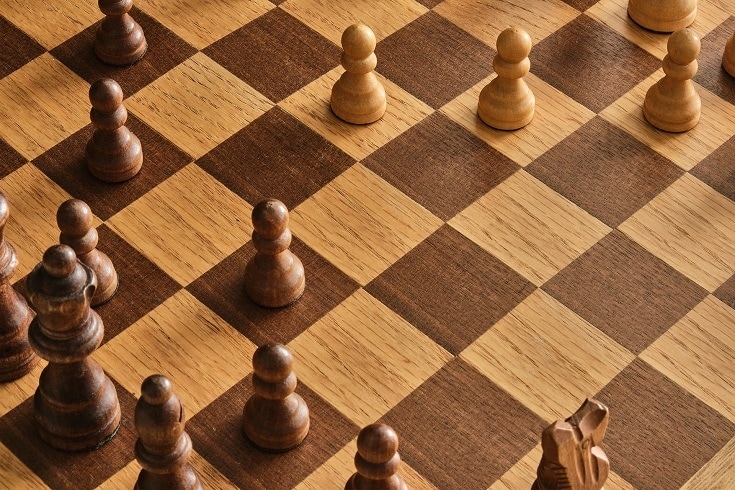 Chess is a game played around the world that people from many cultures who speak various languages can come together and enjoy. Some of the earliest forms of modern chess originated in India in the sixth century, long before modern technology could mass-produce chess sets and make them as accessible as they are today.
Most of the time between the invention of chess and modern-day times, people made their own chess sets, rather than buying them. If you have some solid DIY skills and access to basic tools, you can learn how to build a chess board and set of your own that will provide endless hours of mentally challenging enjoyment.

The 9 DIY Chess Board Plans Are:
1.

Elegant but Simple DIY Chess Board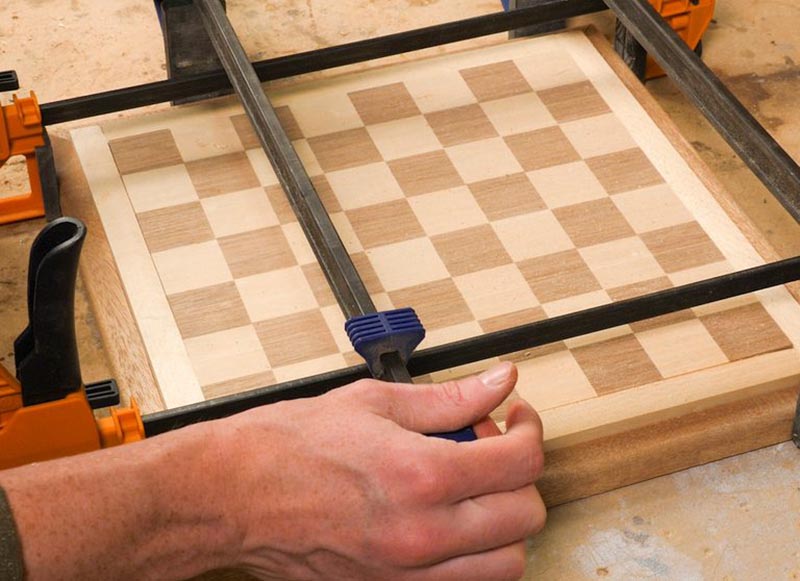 Though the end product looks elegant, like something purchased for a high price from a store, this chess board is deceptively simple to build. You can alter its appearance by simply changing the types of wood you make it out of, which won't make the project any more difficult. It's a great project for anyone with some basic DIY skills and tools who is looking for a challenge to push their skills to the next level.
---
2.

Easy DIY Chess Board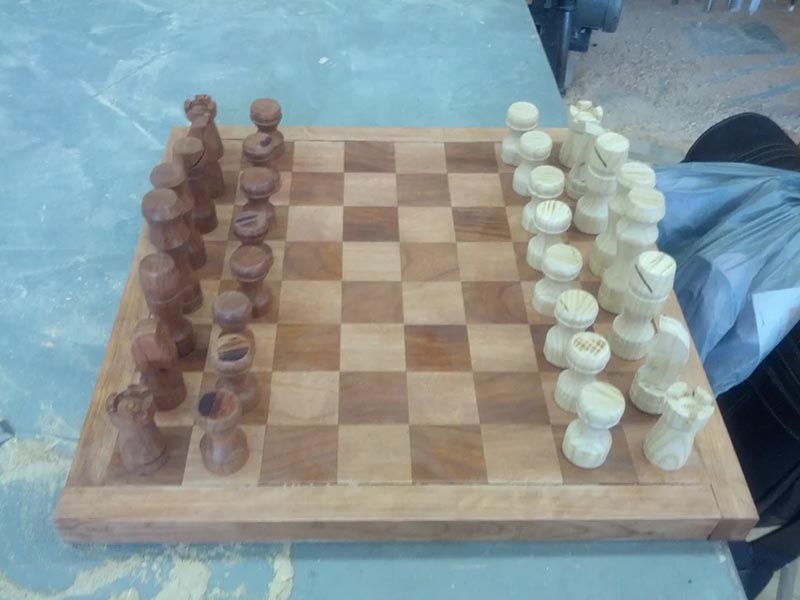 To build this chess board, you'll need some 2×1's in cedar, ash, and cherry, plus a 2×4 and a sheet of plywood. After you make the main chess board, there are also plans and instructions to create the chess pieces and a storage box to keep them in. You'll need some power tools to complete this project, as well as intermediate-level DIY skills.
---
3.

Classic Chess Board Plans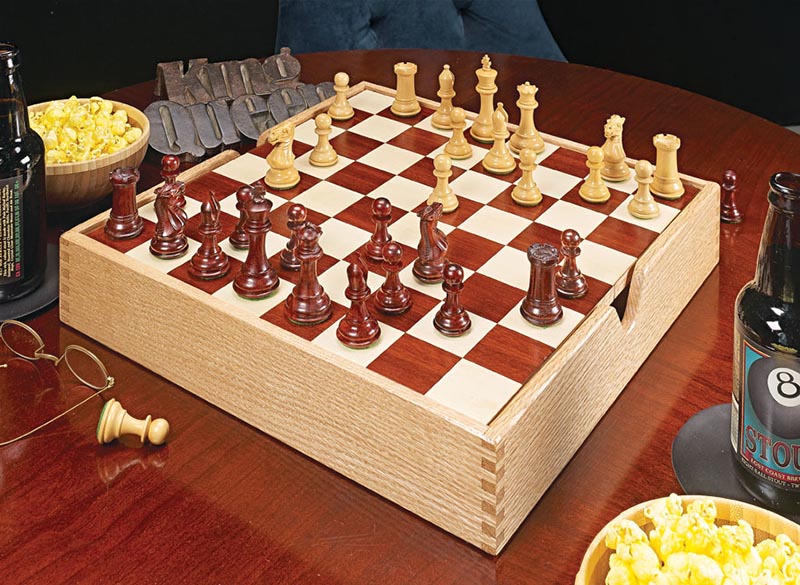 These detailed plans will walk you through the process of building a classic chessboard, with a top that opens up to hold all of the pieces inside of an attached storage box. It's an elegant design, but a rather involved build that uses some advanced techniques, such as dovetailing. The finished product is attractive, but it's definitely one of the more difficult builds on this list.
---
4.

Basic Plans For a Chess Board
These plans are simple with all of the dimensions for your wooden pieces clearly marked. There are no instructions, however, so you'll have to do everything just from the plans. In the end, it makes a nice chess board that's framed in and has a slide-out drawer to hold the pieces.
---
5.

Vertical Wall-Mounted Chess Board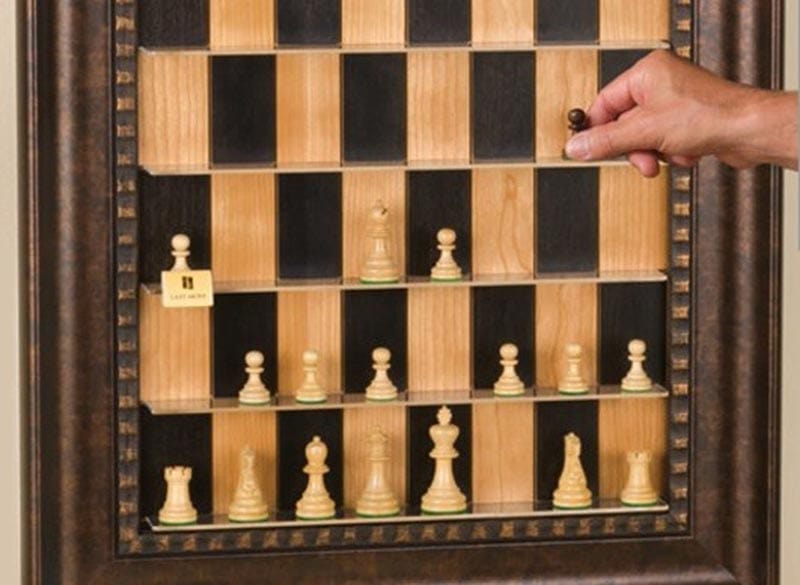 Looking for something a bit more eye-catching than a standard chess board? This vertical chess board is really wall-mounted playable art. It's a great conversation starter that can easily become a friendly game of chess whenever someone notices it. Since the pieces can stand on each square, there's no need for extra storage compartments.
---
6.

Chess Table Plans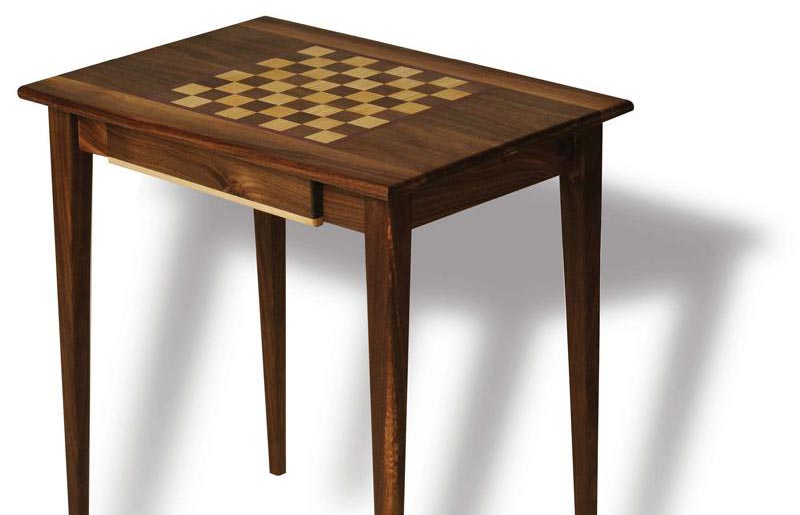 If you're dead-serious about your chess and prefer to leave the chessboard out all the time in case someone wants to play a quick game, then you need a dedicated table for your chessboard. Rather than buy a table just for chess, try building this chess table. The chessboard is built right into the table, and there's even a drawer for holding the pieces.
---
7.

Simple Chess and Checkers Board Plans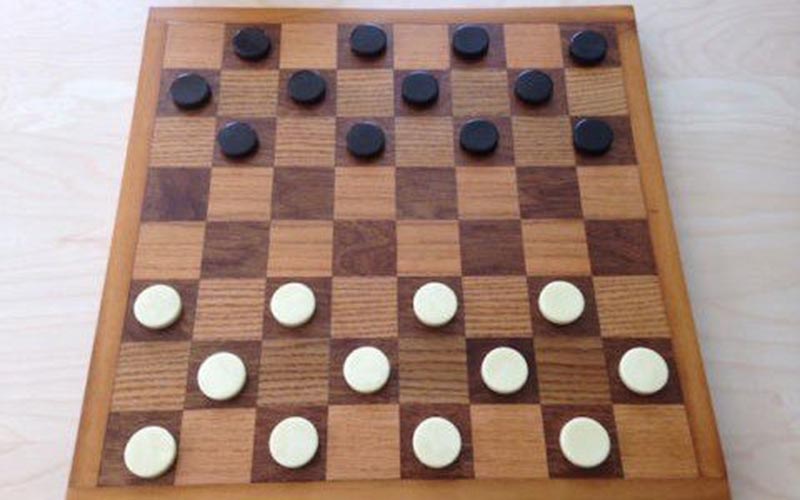 Not everyone is looking to build a complicated or elegant chessboard. For some, a simple chessboard with attractive wood grain will suffice. These plans will walk you through the steps of building a simple chessboard that still looks incredible. It will take only a few hours to build, not including drying time for the glue.
---
8.

Build a Chess Set from Wood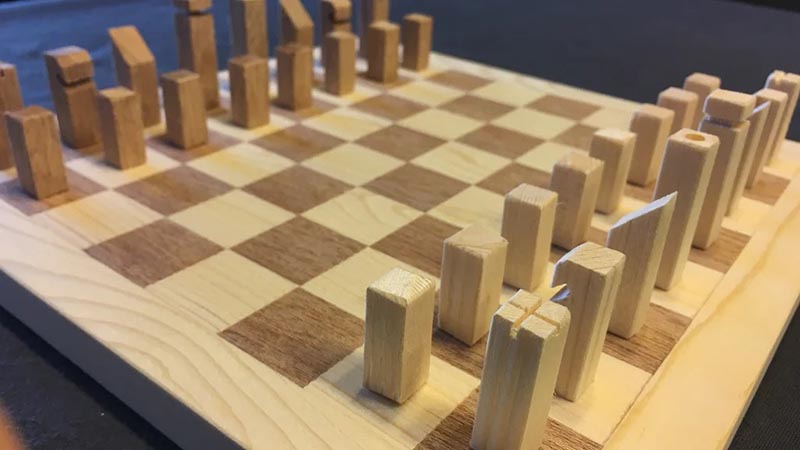 Here's another very simple, yet good-looking chess board that can be made with just a few hours of time. Alter the appearance by trying different finishes. The maker of this chess board also made simple wooden chess pieces out of the same wood used for the board. You can take some inspiration from these chess pieces to help make some for your DIY chess board.
---
9.

End Grain Chess Board Plans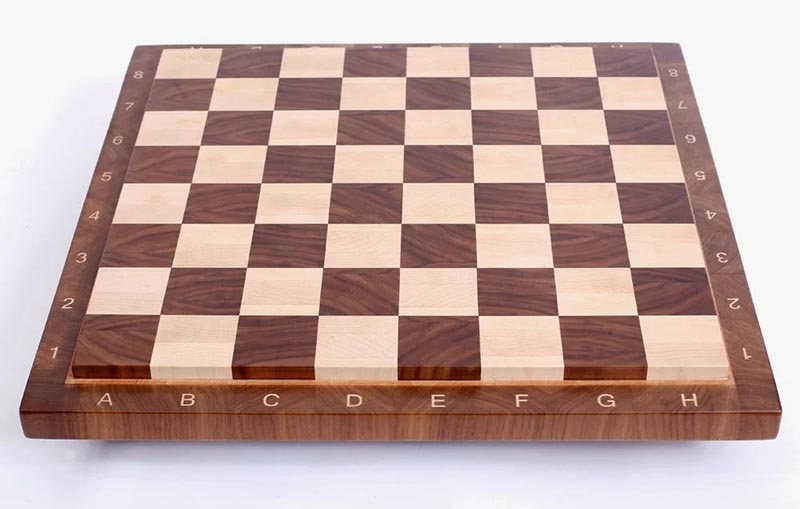 This epic end grain chess board is finished with mineral oil and beeswax, which made it impossible to use for chess! But they corrected on the next board and used varnish instead. We think this is one of the most attractive chess boards on this list, but you'll have to be willing to put in some serious time and effort to construct one of your own.

Conclusion
From standard chess boards with no frills added to awesome vertical chess boards you can mount on the wall, we've gathered many great plans to get you started building your own chess set. This is the type of rewarding DIY project that keeps on giving, as you can continue playing on your new chess board for years to come. Of course, once your DIY and woodworking skills progress even further, you might want learn how to build a chess board to challenge and show off those hard-earned skills.
---
Featured Image Credit: Jani Kaasinen, Unsplash