17 Most Profitable Woodworking Projects to Build & Sell in 2023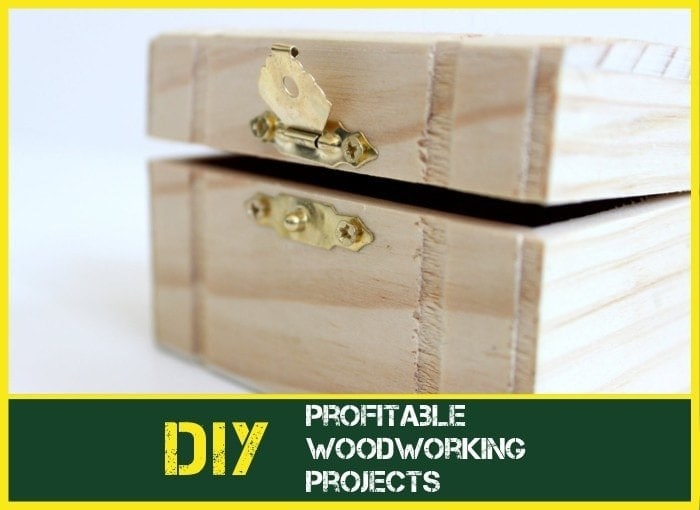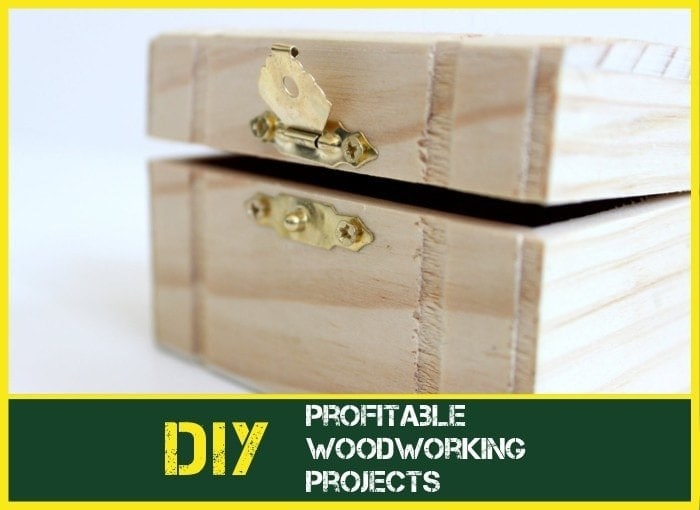 Having a side hustle is a great way to earn extra cash these days with skills you've honed through the pursuit of hobbies. Few of them are as popular right now as making things with your hands. They're technical skills, however, that not everyone has and not everyone has the time to learn.
Woodworking projects are a particularly lucrative way to earn extra money. People love decorating their living spaces and giving gifts that have that individual touch to them because everyone appreciates exquisite products.
Here is a collection of projects you can make with your hands that will likely be especially popular this year and profitable for a DIY enthusiast. They include instructions and a list of hardware and materials you need to make them. If you have a little experience, feel free to use them as guides and allow your creativity to flow.

Most Profitable Woodworking Projects to Build & Sell
1.

Beer Caddy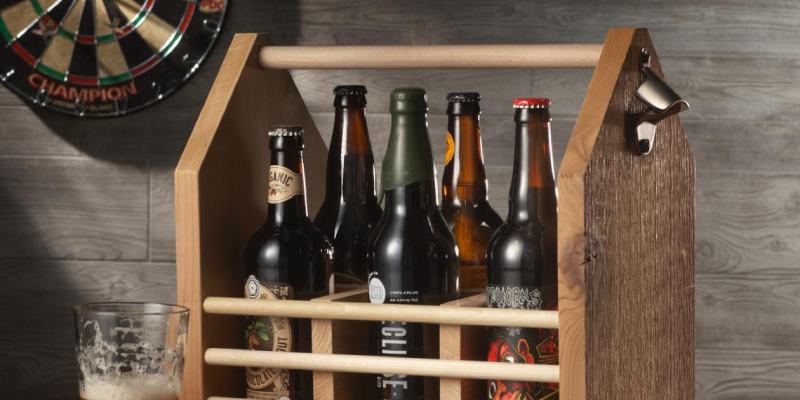 One thing that will always be a hit is mixing the craftsmanship of good beer with quality woodworking. Sitting back and pouring yourself a great beer feels a little more sophisticated when you pull the bottle out of a handmade caddy. This one is a good bet to be a big hit if you want to make extra money building items with wood.
This project will require a little precision, so you'll want to have some instructions on hand to follow. Don't be afraid to test out different stains; a dark, smoky one will complement your beers excellently.
---
2.

Wine Bottle and Glasses Holder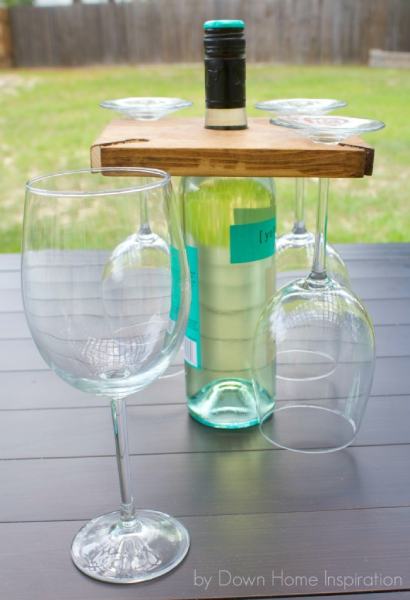 For the sophisticated wine lover who likes to spend a sunny afternoon on the patio with a plate of cheese, this simple project is ideal. Because it requires precision, a good set of instructions like these will come in handy.
---
3.

Wall-Mounted Wine Bottle and Glass Holder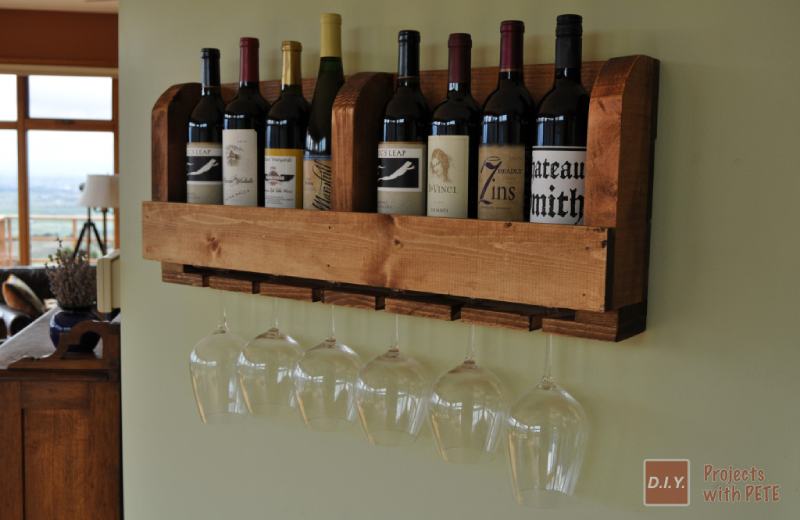 Here's a simple but elegant way to make money working with wood. The materials are pretty simple, and once completed, you'll have something that people will want to keep their favorite bottle of red at the ready.
It's a simple design, with only simple materials and hardware. That also makes it perfect to amend the dimensions for bigger or smaller racks to put variety in your inventory. Good instructions are handy to have on hand to help you properly do that. Here is a good set of them, with instructions on how to make the wine rack.
---
4.

Beer Bottle Box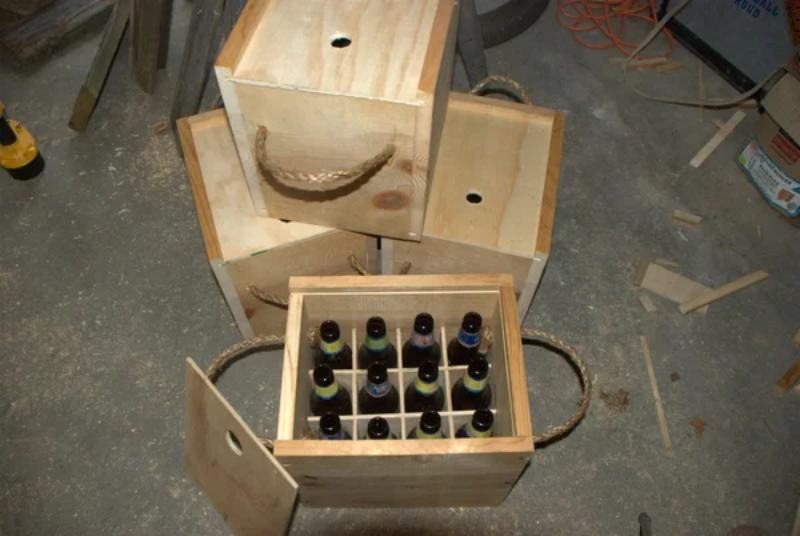 These wooden beer boxes are cheap to make and have a homey-rustic look about them. They can be used to carry beer or soda pop, or you can fill them with empties and leave them around as decorations. They are cheap enough to make that you can sell them as either.
Despite the fact that these look rustic, they require some precision to make sure you can fit all the bottles into the right size space. Here's a good set of instructions to help you get the dimensions right.
---
5.

Wall Planter for Succulents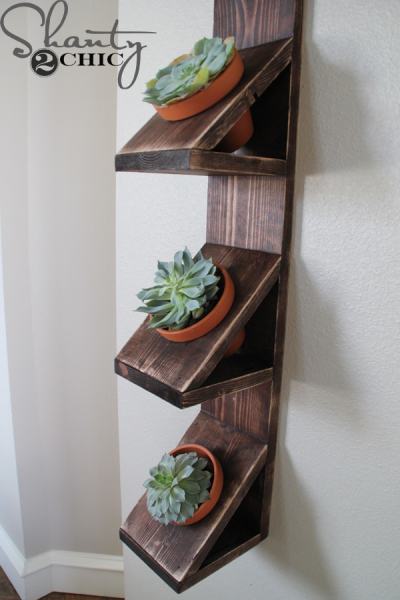 This one is complicated enough that you need years of experience and tools to make it, but the materials are inexpensive enough that if you have both, you can make a good amount of money making these homes for popular and easy-to-care-for succulents.
Because you need holes the right size and precise angles, you'll want instructions. This is a good set of them. It is primarily pictures instead of words.
---
6.

Bathtub Caddy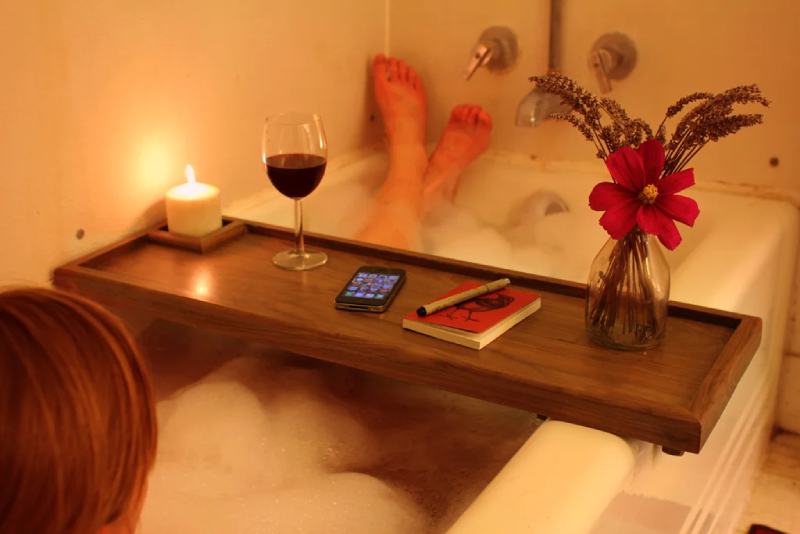 What are people willing to pay a few bucks extra for? Something to help them relax, and there is no place they need more help doing that than in the bathtub. The combination of soap and bubbles isn't good for electronics or candles, or even that glass of wine.
While people could use something as crude as a board across the tub, you can create a design that's a little more sophisticated. Here is a good start to finding the right plans for you.
---
7.

Candle Holder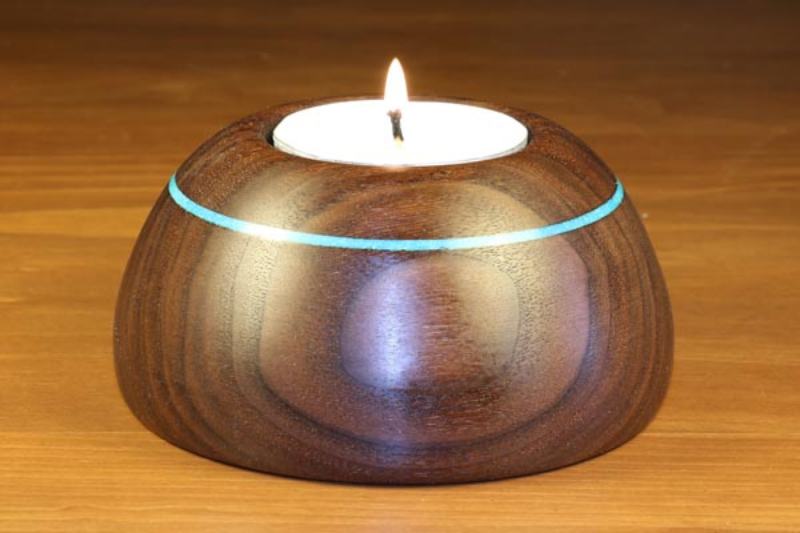 These are complicated beyond the skills of most people, but if you have the tools and abilities, this candleholder is an elegant way to show off your skills. The materials are cheap enough to maximize the return on your investment.
You'll want instructions to help you make these, and these are good ones to follow.
---
8.

Vertical Planter With House Numbers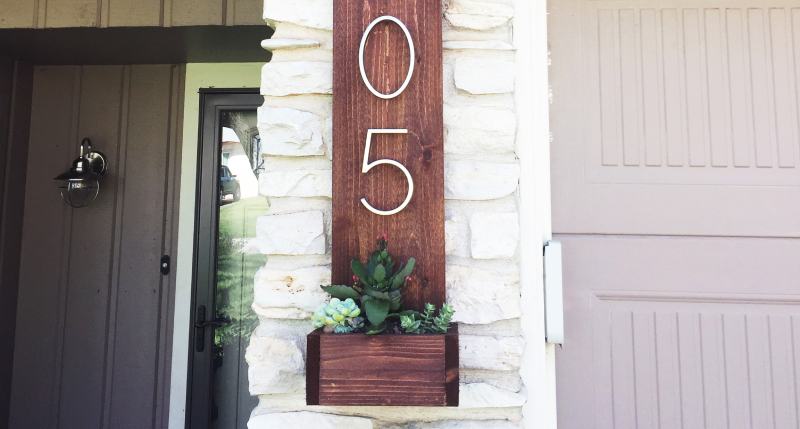 There are several ways to individualize someone's home, and you can do that with these vertical cedar planks with house numbers and a planter for succulents or annuals. You can even sell the frames and let homeowners get their numbers.
These are simple to construct, but a good set of plans will give you an idea of which materials and hardware you'll need to make them. Once you have the basic design down, you can start amending your original plans.
---
9.

Utensil Carrier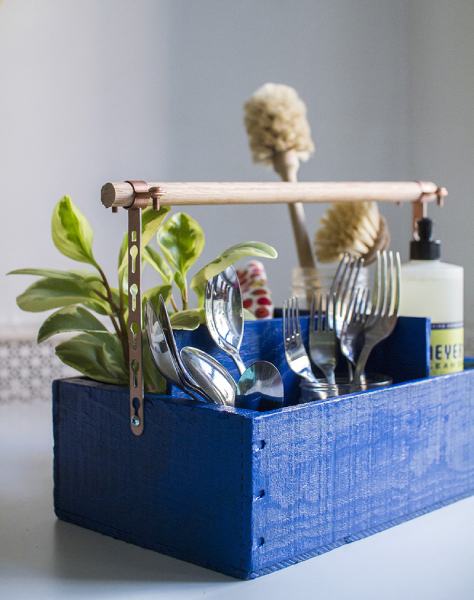 A caddy is always helpful to have around, and you can make them either for utensils or cleaning supplies for daily chores. The only drawback is that most people probably don't want to spend a lot to buy a caddy, so these are attractive and useful but maybe not as profitable as some of our other projects.
You could always go for volume because the materials are affordable, and the instructions on how to make them are simple enough to follow. Another advantage is that you don't need to spend much on materials to get something that looks nice.
---
10.

Pallet Coasters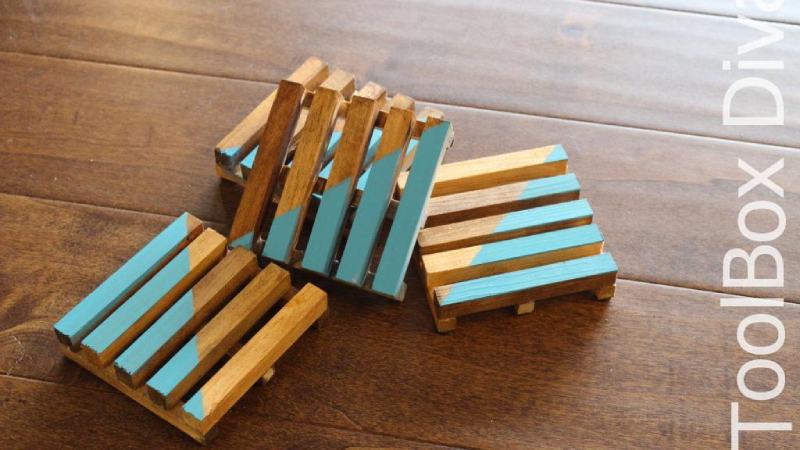 Upcycling from pallets was a pretty big thing a few years ago, and interest in it has fallen off. The reason for that, however, is that pallet wood projects look rough and unrefined. Because they are made with pallet wood, they are perfect to start with a basic plan and evolve what you make to suit sharpened skills. Plus, because they're coasters, people need several for them to make any visual effect, so where you're likely to make your money is by selling several of them at once.
---
11.

Wine Rack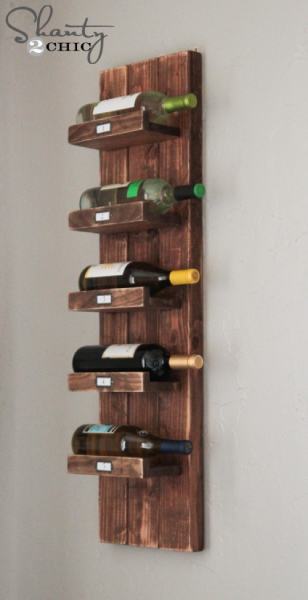 In 2018, the US wine market was worth over $70 billion. People love their wine, but it's used as more than just a drink. People love to show off their wine bottles as decorations. So, why not take advantage of this by creating unique wine racks and selling them for some side cash?
There are dozens of ways to build a wine rack. The possibilities are only as limited as your imagination. But to get you started, here are some great plans for an attractive wine rack that can quickly be built with a few simple tools and some basic woodworking skills.
---
12.

Coat Racks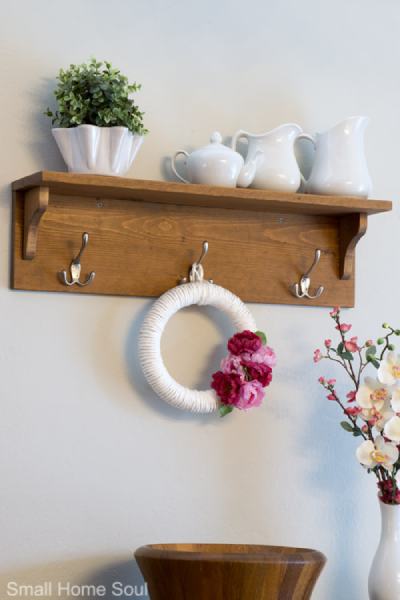 People in most places need to wear a coat or jacket to keep warm at some point in the year. This makes coat racks a necessity for just about everyone. Whether you want to build a standing coat rack or a hanging one, the options are wide open.
These plans are a great way to start building wall-mounted coat racks. There's even a shelf incorporated into the top to allow for some extra decorations. This project is pretty simple and can be completed with minimal tools and experience quickly, offering a better return on your investment of time and materials.
---
13.

Picture Frames
When picking a woodworking project that you plan to sell, you want something that will appeal to a wide range of people, so you have a larger pool of potential customers to sell to. One thing that everyone has is photographs. Though most are digital today, many people still frame their favorites to hang in their homes.
Picture frames can take on different looks. You can make them as intricate or as basic as your skill level allows. These plans include three ways to make a picture frame, allowing you to choose the most comfortable method.
---
14.

Pet House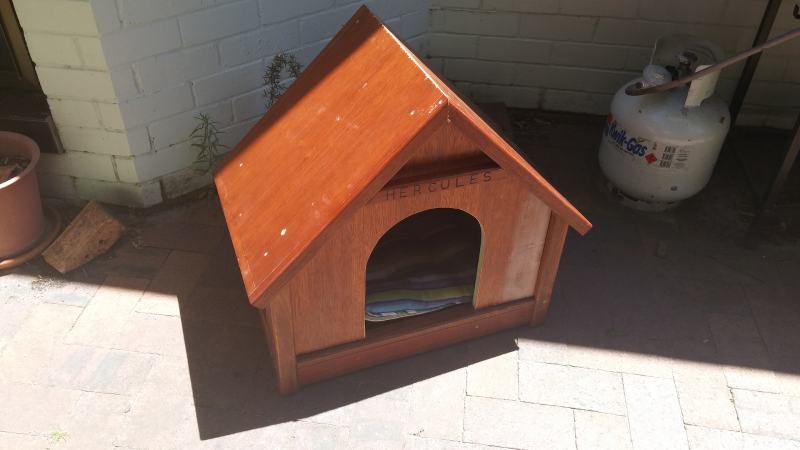 Pets are big business. In the US, 67% of households own pets. That adds up to about 85 million families of pet owners. And many pet people spoil their animals more than they would ever spoil their children, so it might not be too hard to find some buyers for a lovely, custom-built pet house.
Pet houses can vary drastically. You could build small ones for little dogs or giant ones meant for the biggest canines. This one is a great place to start. It looks excellent, and these plans go step by step through the building process.
---
15.

Porch Swing
When you're building woodworking projects to sell, you need to make items that can potentially turn a profit, but you still want to enjoy making them. Larger items like this porch swing will sell for a much higher price than smaller items. Granted, they'll also take longer to build, but the reward is also greater.
This project will take more skills than smaller items like picture frames. But if you've got the necessary abilities and tools, this project could help pad your wallet nicely.
---
16.

Storage beds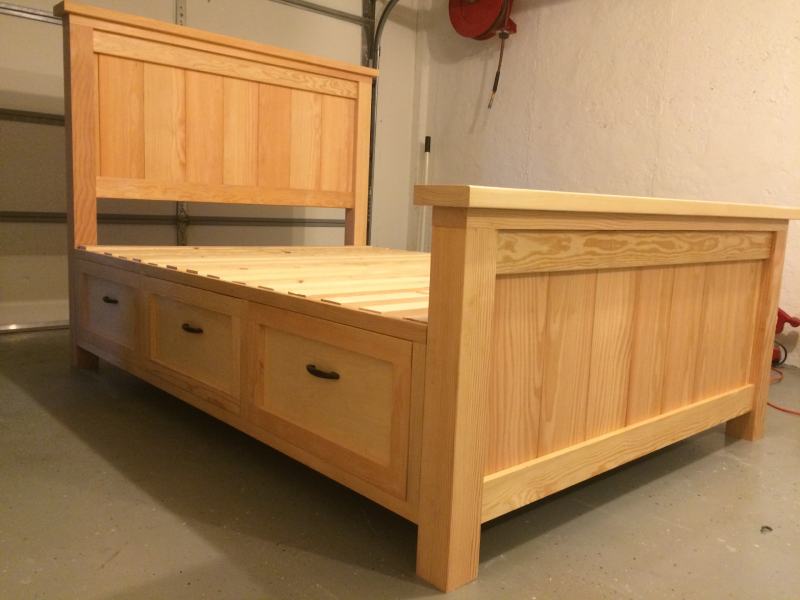 Storage beds offer an excellent way for people who live in smaller homes to maximize their space. Especially with today's trend towards tiny homes and alternative living, this type of furniture is becoming more desirable. The best part is that such a large custom item will command a great price, making the project truly worth the time and effort.
These storage bed plans are a great place to get started. But make no mistake, this isn't a project for a woodworking rookie. You'll need plenty of skills and tools to complete a project of this size.
---
17.

Knife block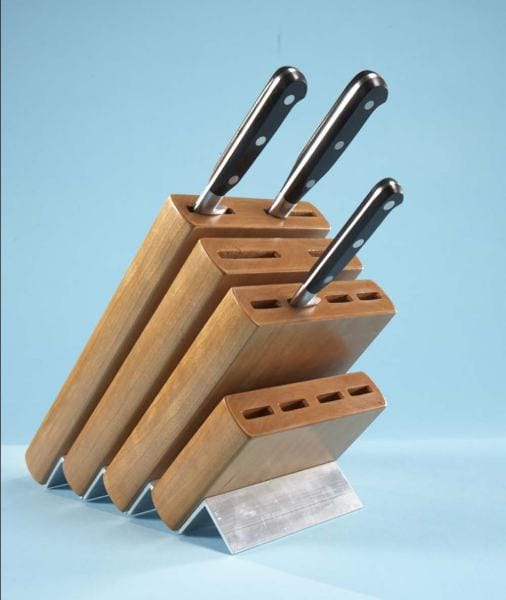 Knives are a staple in every kitchen, making a knife block a great project to build with the intent to sell. Even though a custom-made knife block looks elegant and sleek, they're not very difficult to build. And if you make one that people like, you could sell it online since they're small enough to ship.
This four-tiered knife block looks incredible, and it's made from a single wooden board and a piece of aluminum angle. And here's a tip: purchase a knife set that looks great in the block, and you can sell them together for even more!
Related Read: