11 Free DIY Chicken Brooder Plans You Can Make Today (With Pictures)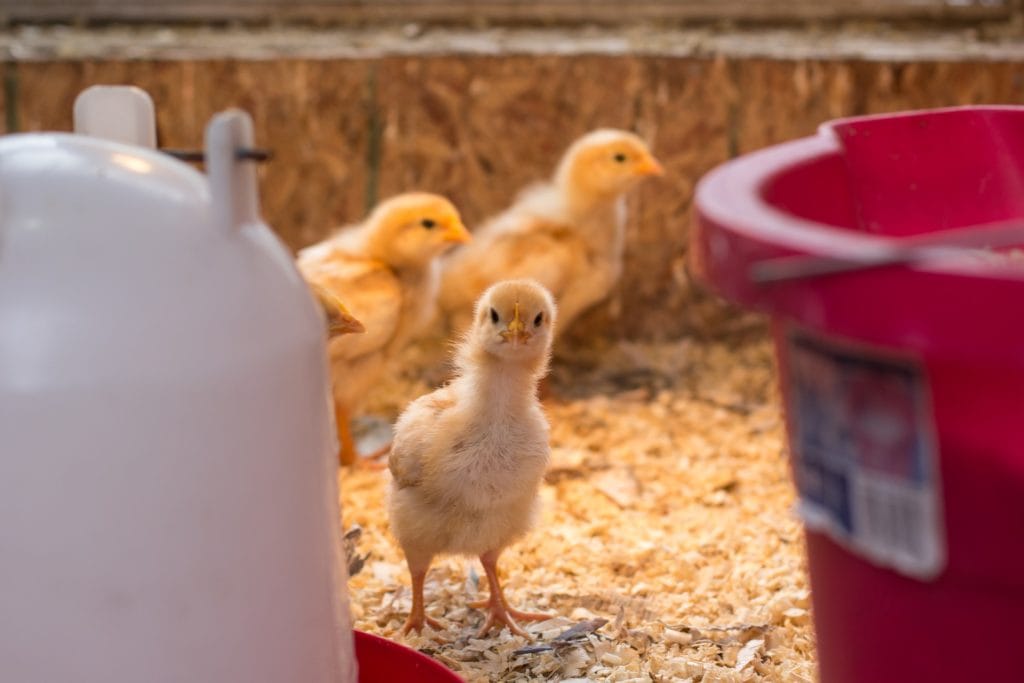 Chicken brooders can be very expensive, but with a little creativity, you can learn how to build a chicken brooder of your very own, highly effective unit at an affordable price. We've assembled a list of 10 chicken brooders. Some of them are extremely easy to put together and involve many materials that you already have on hand.
Others are a little bit more complicated, perfect for people that really enjoy doing it themselves.
So, without further ado, read on for some free chicken brooder plans you can do yourself!

The 11 DIY Chicken Brooder Plans
1.

Huge and Affordable: Great for People with lots of chicks From Plamondon
If you have lots of chicks, you'll probably want to consider this brooder from Plamandon. Costing approximately $20, and a few hours of your time, this brooder will do well to host hundreds of chickens at once. You will need a range of different tools, which means it might not be great for beginners.
Still, if you have some experience, this will be an awesome option to consider!
---
2.

Adaptable: Great for People that Want Flexibility: From The Spruce
The great thing about this design from The Spruce is that it is extremely flexible. The instructions recommend a variety of different containers and other materials, so you have a much better chance of utilizing materials that are already on hand.
---
3.

Simplicity at It's Finest: Eco Friendly and Affordable From The Chicken Chick
This eco-friendly, disposable unit will be perfect for people that want to do their part for mother earth. The Chicken Chick lays out a great plan that uses primarily basic materials many people might already have sitting around their house. And, because the container itself is cardboard, you can easily recycle or repurpose it when all is said and done!
---
4.

Eye Catching and Durable: Great for People that Don't Mind a Project From LittleFarmontheCorner
This design from LittleFarmontheCorner uses repurposed cabinets to provide your chicks with a beautiful brooder they will simply love! Of course, every cabinet is a little bit different, so you will need to be skillful enough to adapt the design according to what you have on hand.
However, if you're up to the challenge, you will wind up with a durable brooder that should last many generations!
---
5.

An Oldie But a Goodie: Great for People that Want a Classic From MotherEarthNews
From MotherEarthNews we get a simple, but attractive design that dates back from decades ago. Using grating, a heating element, and a wooden box, it's easy to use, affordable, and durable enough to last you a long time! This design is optimal for raising approximately 20 chicks at a time.
---
6.

The Kiddie Pool: Great for People that Want Low-Maintenance from MerrittPoultry
This kiddie pool based design from MerrittPoultry requires very little of the assembler. If you're hoping for a straightforward, low-maintenance brooder that can be cleaned effortlessly, this is a great option for you. Do, however, be mindful of the fact that chicks tend to outgrow kiddie pool brooders pretty quickly.
---
7.

The Plastic Tote Brooder: Perfect for People That Want Something Ultra Easy and Affordable: From the BlackSpruceHound
Plastic tote brooders are very popular for the fact that they require little effort on your part. This design from the BlackSpruceHound is a testament to this. With a few materials, it can be put together in minutes and will serve as a safe, easy to clean home for your chicks.
The one complaint many have about plastic totes is that, typically, it can be very hard to monitor your chicks' progress.
---
8.

The Dog Crate Brooder: Perfect for People That want to Repurpose Old Resources From BackyardChickens
BackyardChickens shows thrifty people how to repurpose old resources. If you have a dog crate that you're no longer using, this simple brooder will serve as a great opportunity. It's sizable enough to host many chicks and requires almost no work on your part.
---
9.

Converted TV Stand: Perfect for People With Old Furniture From RootedRevival
From RootedRevival we have a design that is built around a converted TV stand. Because of its base, this design will be extremely durable, and assembly is easier than you might think. Just remember that, because all TV stands are different, you may need to adapt the design to the materials you already have on hand.
---
10.

A New Take on Cardboard: From HGTV
Though we've already seen some cardboard options, this HGTV design changes things up a little bit by adding some flexibility. This design is highly adaptable which makes it a good option for a wide range of different users.
---
11.

The Bathtub Brooder: Perfect for People with a Spare Bedroom From MyPetChicken
Finally, from MyPetChicken, we have a product that will be perfect for people with a spare bathroom. As it turns out, bathtubs can be the perfect spot for raising baby chickens. Setting up is very quick, and when all is said and done, the tub will be easy to clean.
Just make sure you sanitize thoroughly before your next shower!
Conclusion
The nice thing about learning how to build a chicken brooder is that there is a design out there that utilizes materials you already have on hand. Whether you want to make use of an old box, or even a spare bathroom, something in your home is suitable as a safe home for your baby chicks!
---
Featured Image Credit: Pixabay