18 DIY Jigsaw Projects You Can Build Today (with Pictures)
A jigsaw is a handy tool for all types of woodworking. You can make the simple cuts you need, but it will also allow you to make design cuts that will add visual flair to your projects. The number of creative cuts you can make is unlimited, along with the number of DIY projects you can start today.
Below, we have put together a list of our 18 favorite DIY jigsaw projects that you can start today. We will share pictures, a brief description, plus the free plans that will allow you to create your next project as soon as today!
The 18 DIY Jigsaw Projects
1.

DIY Bird Feeder by Sun Catcher Studio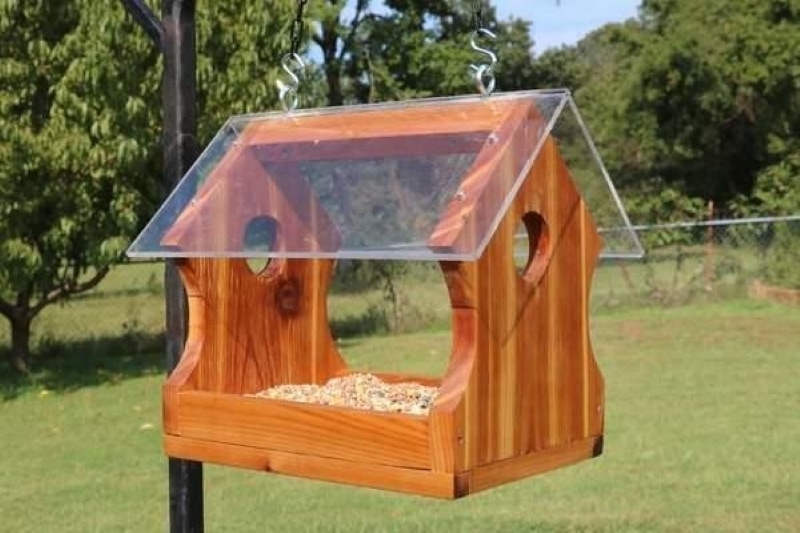 If you are a backyard birdwatcher, this is a good project for you. Suncatcher Studio has provided an easy to follow DIY plan with all the details you need to create this functional and attractive piece. If you are feeling really creative, you can even add some extra detail, as well.
---
2.

Mini DIY Bowling Alley by Ashley Grenon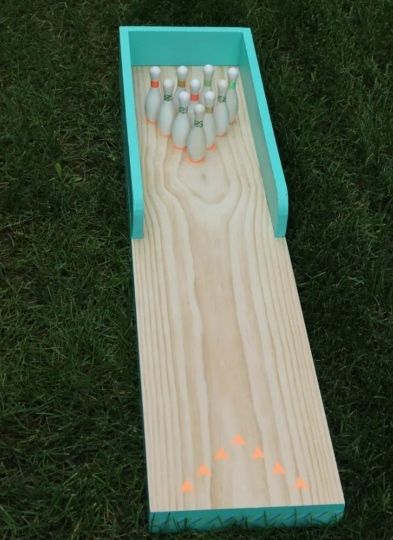 This is a great DIY project for the whole family. Courtesy of Handmade With Ashley, this cute bowling alley can be made with limited materials and skill level. You can also play around with colors and sizes to fit your home or your backyard. Regardless, this will be fun do it yourself for everyone!
---
3.

DIY Plant Hanger by The Inspiration Board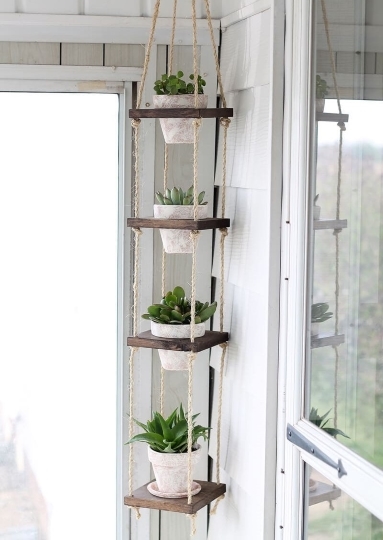 One of the best parts about this easy DIY project is the basic plan allows you to customize your plant hanger as you see fit. The Inspiration Board shares a step by step tutorial on how to create the project, plus all the extra details if you want an exact match. Otherwise, you can change the colors, pot, and even the plants to whatever you wish.
---
4.

DIY Wooden Placemats by Handmade Haven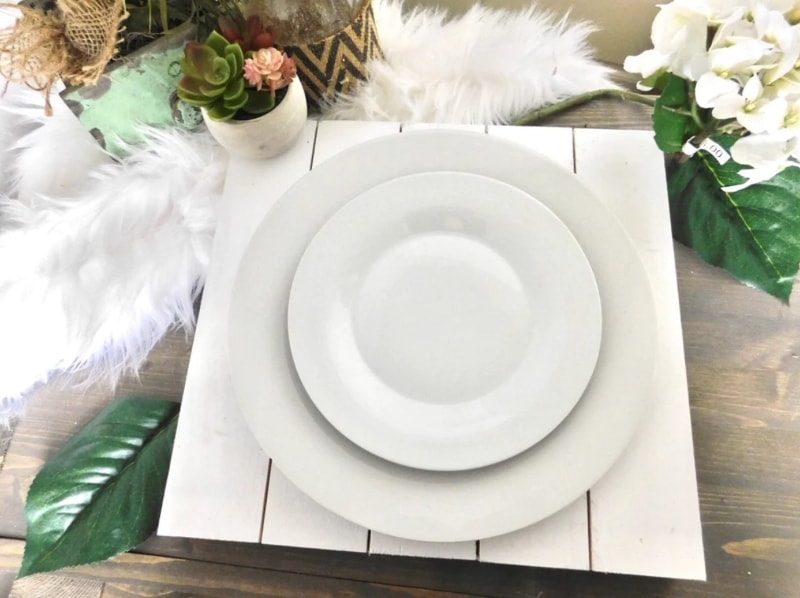 Handmade Haven has created a simple to accomplish DIY that will add some pizzazz to your dining table. Whether you have a country chic vibe or a coastal summer outdoor table, this easy plan will walk you through the steps of making your own wooden placemats.
---
5.

DIY Cook Shelves by A Crafty Mix
This unique jigsaw DIY is presented by A Crafty Mix. If you love to cook, this will be a great addition to your kitchen space. Not only will it hold all your essential spices, but you can add some cookbooks and other items to complete the scene. Even better, this simple design can be done today.
---
This next project will not only make a great decor piece, but it's also the perfect gifty for someone special. You will need to have a slightly higher skill set than some of the other projects, but The Navage Patch breaks the DIY plan down to easy and manageable steps.
---
7.

DIY Drawer Organizer by The Sawdust Sisters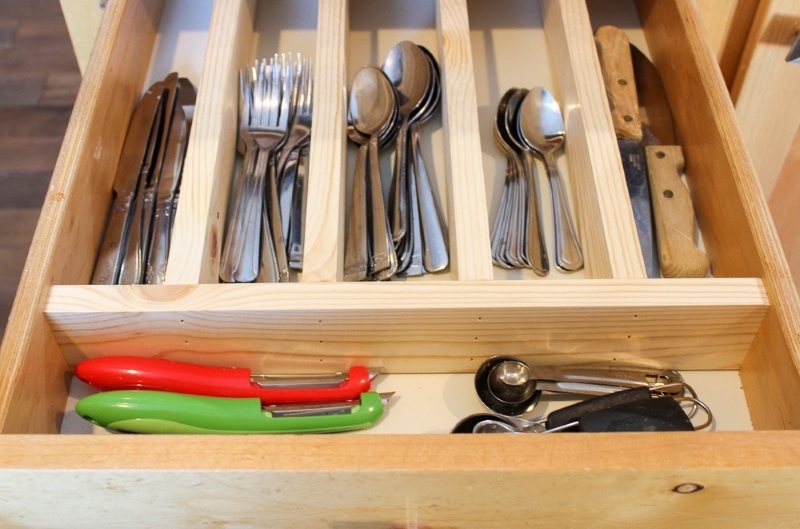 If you have an issue with cluttered drawers, Sawdust Sisters has the perfect DIY jigsaw project for you. Not only is this simple, but the plans are set out so you can customize the measurements to fit your drawers, and design the layout of the dividers so all your stuff will have a home.
---
8.

DIY Lanterns by Jen Woodhouse
Lanterns have been a popular decor item for decades past. They can be traditional, modern, rustic, or any other style that works with your living space. Jen Woodhouse has provided you with a rustic DIY plan that teaches how to build lanterns with a jigsaw that will only require some basic tools and a little free time.
---
9.

DIY Name Plates by h2o Bungalow
Nameplates have become the trendy desk decor in the office world. Even if you are not sitting behind a desk each day, this DIY will make a great gift, wall hanging, or dresser adornment for a new baby. Regardless of where you choose to display your name, h2o Bungalow shows you the easiest way to create this project with a jigsaw.
---
10.

DIY Wooden Paper Dolls by Reality Daydreams
This great DIY brings a lot of us back to our childhoods. Remarking this iconic toy is not only fun but this time they won't be as flimsy as the paper cousins. Reality Daydreams has given you all the project details to let your imagination loose. Though this project can take some time, it will be well worth the effort at the end!
---
11.

DIY Magazine Holder by A Beautiful Mess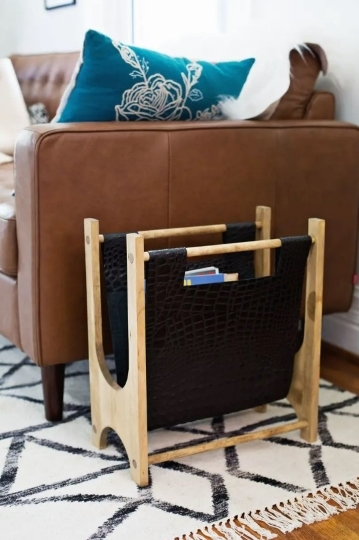 We all have those magazines lying around that we haven't got around to reading yet. They end up on the coffee table, kitchen table, and any other surface where they happen to land. Until now! A Beautiful Mess has shared a simple jigsaw DIY that will give these monthly mag's a place to live.
---
12.

DIY Decorative Corbels by Remodelaholic
If you have ever seen these vintage-inspired, rustic pieces, you know what an impact they can have on your home decor. Remodelaholic has set out a DIY project where you will be able to make your own. Though it does require a bit more skill, the effort will pay off as you can use the corbels for shelves, tables, or just to add a flourish on your wall.
---
13.

DIY Christmas Ornaments by Luxury Home Stuff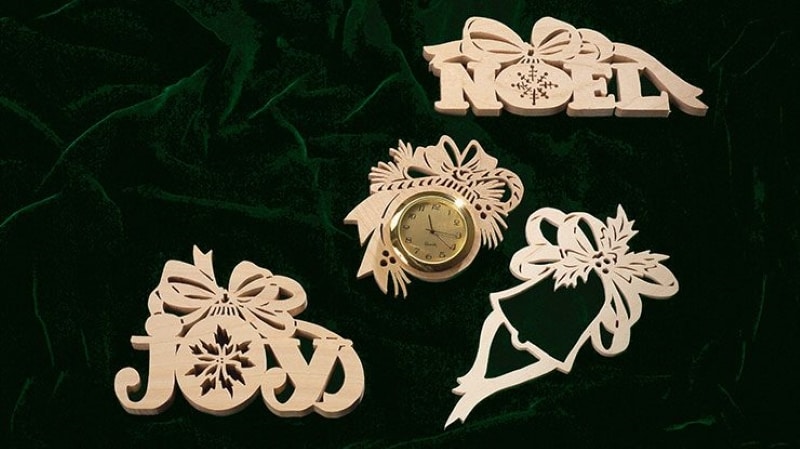 There is nothing more heartwarming on Christmas than seeing the homemade decorations and ornaments that have been passed down year after year. This year, however, Woodworking & Crafts has shared a DIY jigsaw project that has you creating beautiful ornaments. Though this plan will require skill and a steady hand, the layout will give you some pointers, plus the basic outline so you can learn as you go!
---
14.

DIY Bunny Decor by My Recipe Confessions
Since we found a DIY for Christmas, we also wanted to touch on Easter. My Recipe Confessions created this simple and adorable jigsaw project. You can follow suit and use different toned wood, or paint them in pastel colors. Either way, this will be a great favorite for the Spring.
---
15.

DIY Jewelry Box by A Beautiful Mess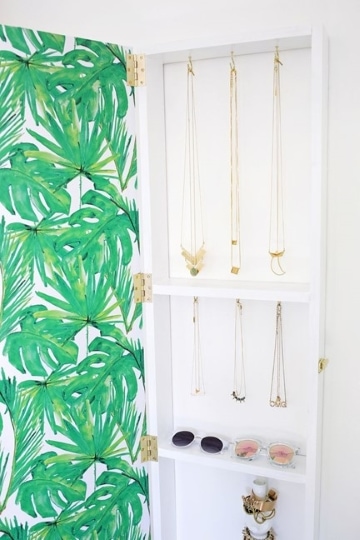 If you are pressed for space but still need a functional space to store your jewelry, this DIY project by A Beautiful Mess will be perfect for you. The sleek design not only comes with different hooks and compartments for all your baubles, but it hangs on the wall and even comes with the instructions to add a mirror, as well.
---
16.

DIY Trim by A Beautiful Mess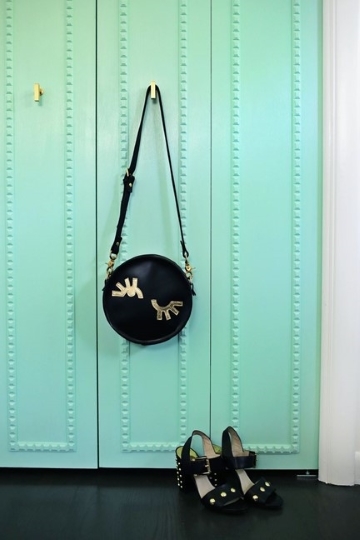 Another great way to use a jigsaw is to create unique trim for your doors. In this case, A Beautiful Mess has created a custom feature on these green closet doors. Take a look at their project that outlines how easy you could do this too.
---
17.

DIY State Plaque by Reality Daydream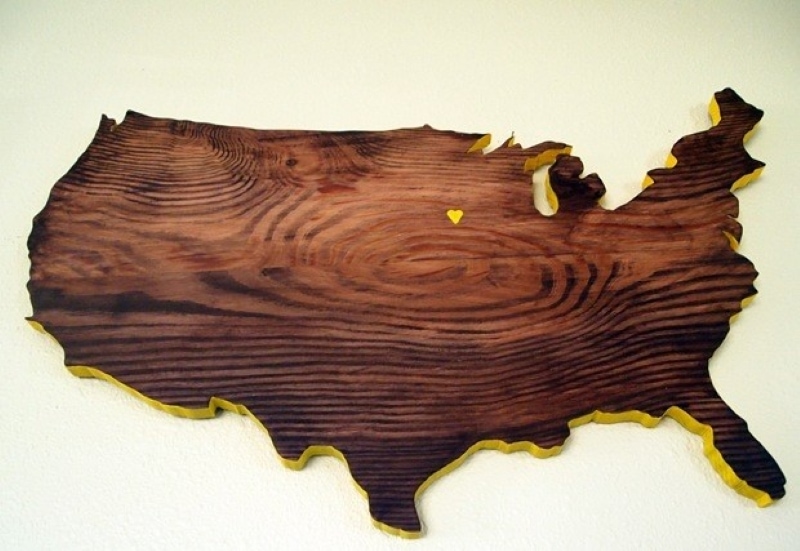 Creating a State plaque is one of the easier DIY jigsaw projects. Reality DayDream has created a simple template that you can follow but still pick the State of your choice. You can also customize the plaque with paint and other decorations to add your own unique touch.
---
18.

DIY Jigsaw Puzzle by Black + Decker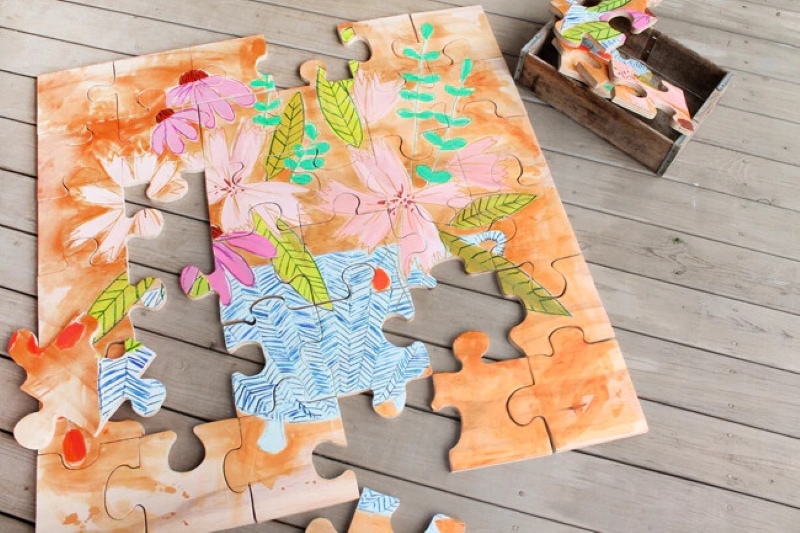 No jigsaw DIY list would be complete without a jigsaw puzzle. These are great as they can be made into any picture or scene of your choosing. You can also make them big for young kids or tiny for an adult challenge. Either way, Black + Decker has provided a simple plan that outlines the basics for this project.
Also, here's a great additional guide for sizing the puzzle bricks.
Conclusion
We hope you have enjoyed this list of our top 18 DIY jigsaw projects. When getting into the world of wood crafts, a jigsaw is a great place to start. There are many easy projects for a novice skill level, but you will quickly graduate to more intricate and unique pieces with only a little time and creativity.
---
Featured Image Credit: Pixabay