8 Free DIY Lifeguard Chair Plans You Can Build Today (with Pictures)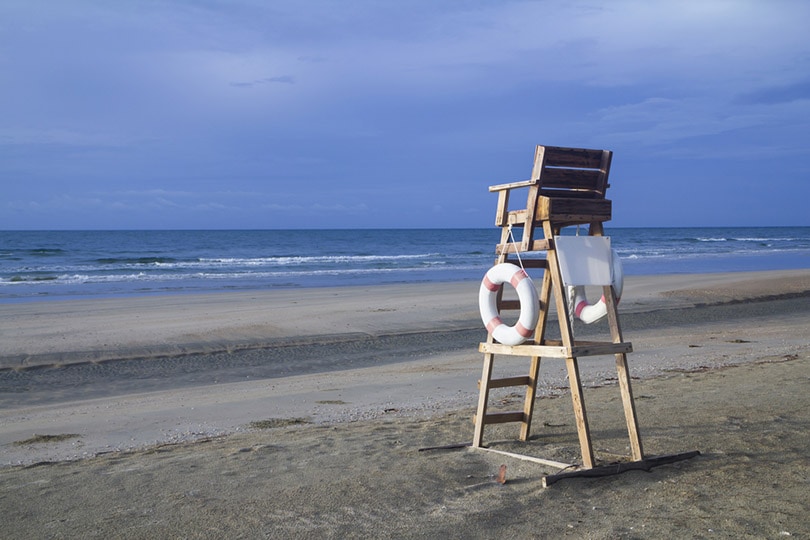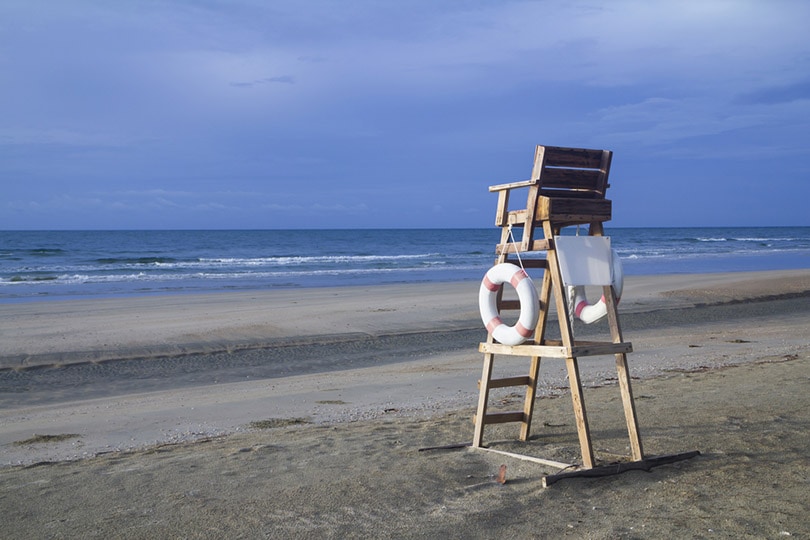 If you have a swimming area around your home or you are just looking for an interesting project, learning how to build a lifeguard chair can make for a worthy investment of time. It can also provide you with a useful safety mechanism that's comfortable and durable.
We collected eight DIY plans of varying difficulty to share with you. Beginners can accomplish most of these plans in a few hours to a few days, but others are better suited for more experienced woodworkers and should provide an exciting and rewarding project.

Top 8 DIY Lifeguard Chair Plans
Below are the eight lifeguard chair plans we found to share with you. We've included a little information about each one to help you decide if it's the project right for you.
1.

DIY Lifeguard Chair – My Outdoor Plans
The DIY Lifeguard Chair was brought to us by myoutdoorplans.com, and it features an easy-to-build lifeguard chair plan that only costs a few dollars to make. The plans are easy to follow, there are no difficult angles to cut, and you can do everything with a few hand tools.
Materials: 2x4s, nails, screws, wood glue
Tools: Handsaw, sandpaper, hammer, screwdriver, measuring tape
---
2.

DIY Lifeguard Chair – The Bar Height Adirondack Chair from Scrap Wood by Instructables
As the name suggests, this lifeguard chair, brought to us by
Instructables
,
can be made using scrap wood. It only requires a few boards and a few hours of your time, and the resulting chair is useful and durable enough to deal with the outside environment for many years. You can finish it any color you like, and it will look perfect on the porch when not in use as a lifeguard chair.
Materials: 4x6s, 6x6s, nails, screws, stain
Tools: Tape measure, saw, hammer, paintbrush
---
3.

DIY Lifeguard Chair – My Outdoor Plans
The My Outdoor Plans Lifeguard Chair is brought to us by My Outdoor Plans and provides us with the plans for making very colorful versions of the lifeguard chair while providing us with a good view of the water. It's easy to build and primarily uses 2x4s and nails. You should have this project complete within a day or two.
Materials: 2x4s, nails, stain
Tools: Saw, hammer, tape measure
---
4.

DIY Lifeguard Chair – SportsRec Lifeguard Beach Chair by Linda Olsen
This lifeguard chair is brought to us by Sportsrec and it's not as difficult to make as it looks. What's more, it provides you with one of the tallest shares on this list. The finished product looks like something you'd expect to see at the ocean, so it might be a tad overkill if you just needed it for a backyard pool, but it's worth the effort, nonetheless. It uses mostly boards and screws that you can get anywhere, and there are no difficult cuts to make or advanced tools that need purchasing. Give yourself a few days to complete it with a nice finish, and you'll be glad you did.
Materials: Lumber, screws, 2x4s
Tools: Screwdriver, sandpaper, saw, tape measure
---
5.

DIY Lifeguard Chair – Lifeguard Chair From Recycled Lumber by Instructables
The Lifeguard Chair From Recycled Lumber is the second plan brought to us by Instructables, and this one makes good use of disposed of or easy-to-find wood. The instructions call for a table saw, but you can probably get by with a hand saw if you don't have one. The plan expects the project to take a few days.
Materials: 2x4s, 2x6s, deck screws
Tools: Table saw, jigsaw, belt sander, clamps, pencil
---
6.

DIY Lifeguard Chair – Building Lifeguard Stands by Suzy Homesteader
The Building Lifeguard Stands video is brought to us by Suzy Homesteader of the Rockies. She not only explains how she built her giant lifeguard stand, but she also gives you plenty to think about before you build a large structure like a lifeguard stand. The project is fairly easy to make even though it's huge, and it only requires plenty of time and lumber. Since there is so much lumber involved, it's probably best to use a table saw to cut through the wood faster.
Materials: 2x4s, 2x6s, nails
Tools: Table saw, hammer, tape measure
---
7.

DIY Lifeguard Chair – Understandably Random
The DIY Pallet Project…Lifeguard Chair is brought to us by UNDERSTANDABLY RANDOM, and it provides us with a plan to use an old pallet to make our lifeguard chair. The tutorial is short but easy to follow, and there are very few materials required outside of the old pallet. You could probably complete this project in a day or two without special tools.
Materials: Pallet, 2x4s, nails
Tools: Saw, hammer, measuring tape, pencil
---
8.

DIY Lifeguard Chair – Build an Adirondack Chair by April Wilkerson
This project is not exactly a lifeguard chair, but it is pretty high and would work well as a lifeguard seat for swimming around the home. This project uses some advanced tools, and it's better suited to more experienced woodworkers, but it provides an excellent step by step guide to follow if you have the tools.
Materials: Cedar lumber, nails, dowels, wood glue
Tools: Table saw, miter saw, belt sander, power drill

Summary
Any of these plans are worth your time and effort if you're looking to learn how to build a lifeguard chair on your own. Our first pick, the DIY Lifeguard Chair, requires very little materials or tools and most beginners can complete it in a few days. If you have spare wood around your home, you may want to check out the Instructables' plans. They use recycled or discarded wood to create useful projects. If you are an advanced woodworker looking for an exciting project, we recommend checking out the Build an Adirondack Chair tutorial at the end of our list.
We hope you have enjoyed reading over this guide and found a new project to start in your woodshop. If you know of others who would enjoy them, please share these eight lifeguard chair plans on Facebook and Twitter.
---
Featured Image Credit: ktasimar, Shutterstock