3 DIY PVC Christmas Tree Plans You Can Make Today (with Pictures)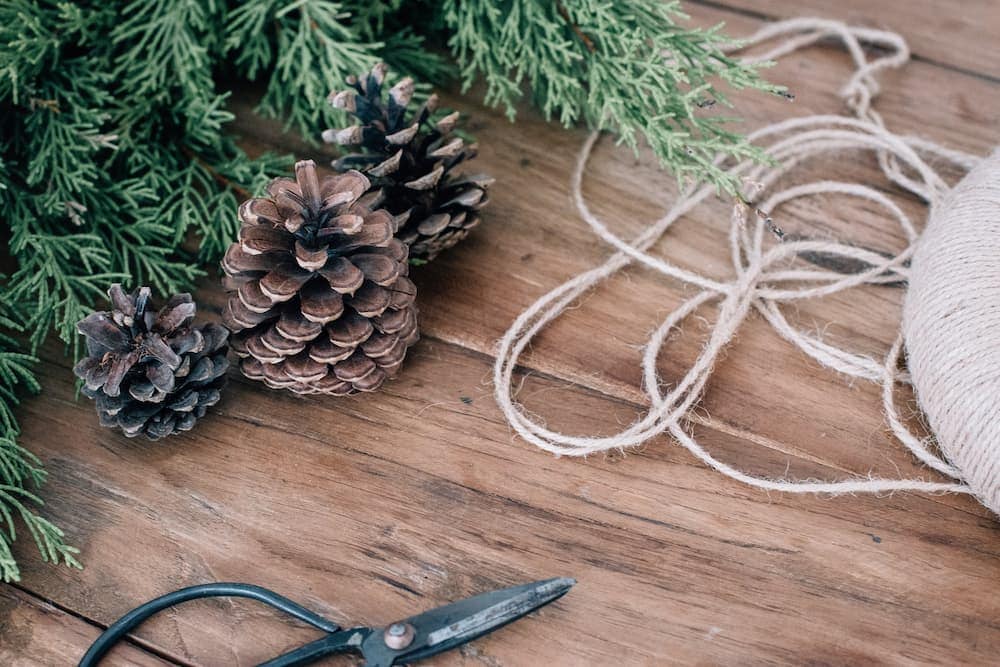 Creating your own Christmas tree from PVC and other materials can be more fun than shopping for pine trees at the local tree nursery. Not only does it save you money, but it allows you to spend time with your family partaking in fun activities as well.
You may not think of PVC as a material that's suitable for creating a seasonal tree, but you're going to find that it can make a festive and rather creative Christmas tree decoration. There are other ways that you can set up a DIY Christmas tree as well, and we'll discuss them with you in this article.

The Top 3 DIY PVC Christmas Tree Plans You Can Make Today
1.

PVC Wall Tree by Urban Nesting
One creative way to use PVC is to cut it into rings. For example, you can purchase pipes of varying sizes, cut them, and then glue them down to a board that you can put up on the wall. It's best to cut the pipes no more than 6 inches thick. You can purchase boards from stores like Michaels or Home Depot, and you can add decorations such as lights, Christmas candy, bells, and other ornaments inside of the cut pieces.
---
2.

Outdoor Mega Tree by Instructables
You can do things differently if you want an outside tree. For example, one of the easiest ways to create a PVC tree is to simply stand one or two pieces of pipe upright (or three to make a tee-pee shape). Next, tie them together at the top for stability, and then add lights. You'll need to anchor the lights at the top of the pipes and on the ground. You can make this simple tree in about 30 minutes.
---
3.

Create a Simple Tree by Instructables
A simple PVC tree can also be made using one long piece of a single-cut pipe. That way, all of the framing is the same size. Cut the long piece in half, and then use the smaller pieces to make the branches. Each piece of the branch should be about three inches shorter than the previous one, giving the tree a pine tree shape. You can then decorate the tree accordingly.

Other Christmas Decoration Ideas
There are so many materials that you can use to make a Christmas tree right at home. So, if you're looking to save money or simply want to get more creative with your decorations this year, read on.
Make A Wine Cork Tree
Are you someone who loves a good glass of chardonnay? If so, keeping your wine corks may be a good idea for the holiday season. You can create a decorative and fun Christmas tree that only requires a few basic skills, glue, and a good number of wine corks. This is a great idea for anyone who prefers smaller Christmas trees for windows or tabletops.
Get Creative with Pinecones
If you live near a forest preserve or other wooded area, you can make your own Christmas tree with pinecones. You need to grab glue from the hardware store beforehand, and it's best to outline the bottom of your tree first so that you'll know how big you can expect the tree to be once it's done—just in case you need to grab some more pinecones.
Create a Cupcake Christmas Tree
If you have young children in your home, they'll appreciate this Christmas tree. A Christmas tree of cupcakes is a sight to behold, and it's also delicious to eat. Keep in mind that this tree may not last long, so be sure to plan out your ingredient portions accordingly.
Cardboard Christmas Tree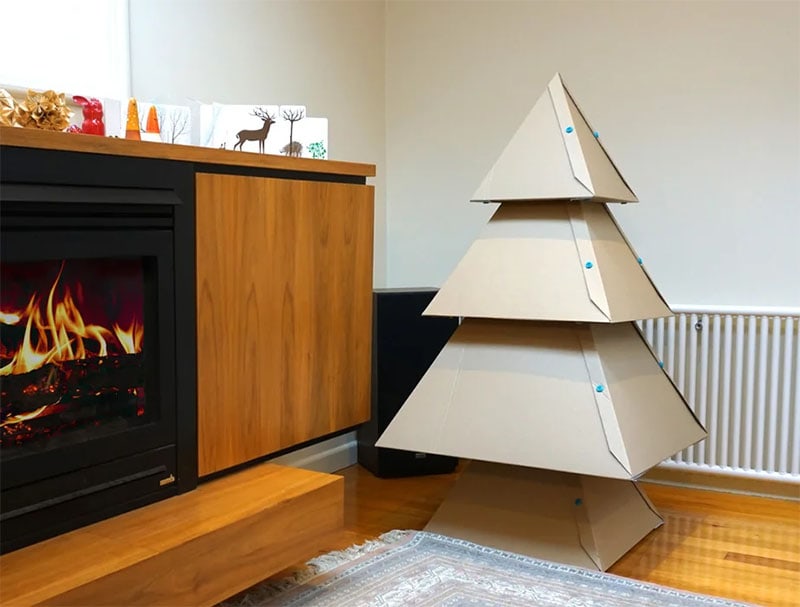 There are quite a few ways to make a cardboard Christmas tree. You can probably find scrap cardboard for free at local department stores such as Target and Walmart. Or you can pay a few bucks for it at your local Home Depot or Lowe's. Just remember to get a box cutter to cut the boards, and if you want to get fancy, use a bit of spray paint to color the tree. Next, add your lights, bells, and everything in between. You may need to use a piece of wood at the center for a solid base so it doesn't fall over.
Christmas Pasta Noodle Tree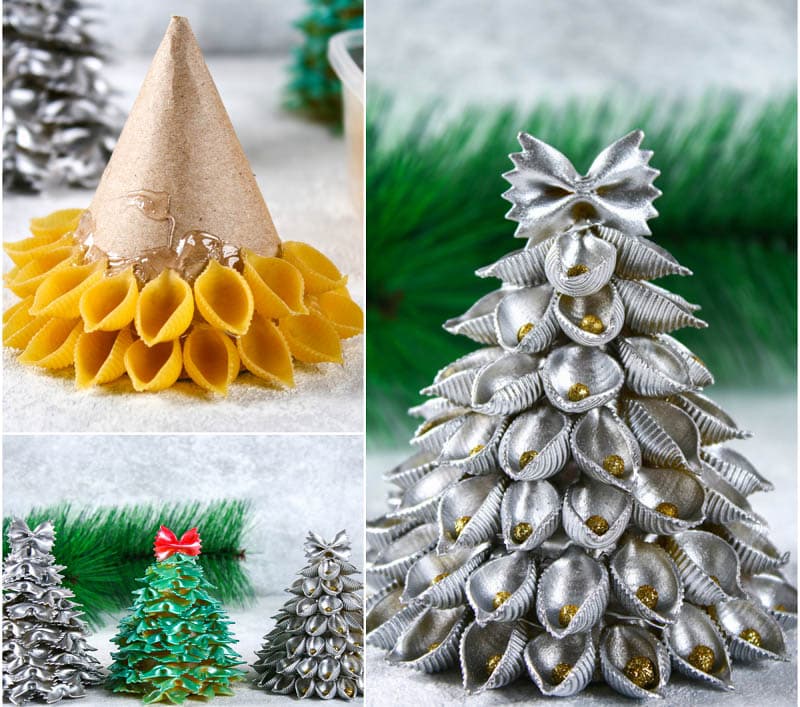 If you don't mind spending about 10 bucks on pasta, this idea is perfect for you. Christmas pasta trees are easy to make, and even better, they cost very little money and can be fun for the entire family. You can create fun tabletop Christmas trees, snowflakes, stars, and other ornaments, and don't be afraid to use different types of pasta!

Wrapping Things Up
Christmas is that time of the year when you get all warm and fuzzy inside. It's also a time that allows you to be creative with your seasonal decorations. This could include making a Christmas tree of various materials such as PVC, pasta noodles, cardboard, pinecones, and anything else you can think of to throw together. Just remember to make it a fun time for everyone!
See also: 15 Clever & Creative DIY Christmas Decoration Plans You Can Make Today (With Pictures)
---
Featured Image Credit: roman kraft, Unsplash