7 DIY PVC Christmas Tree Plans You Can Make Today (With Pictures)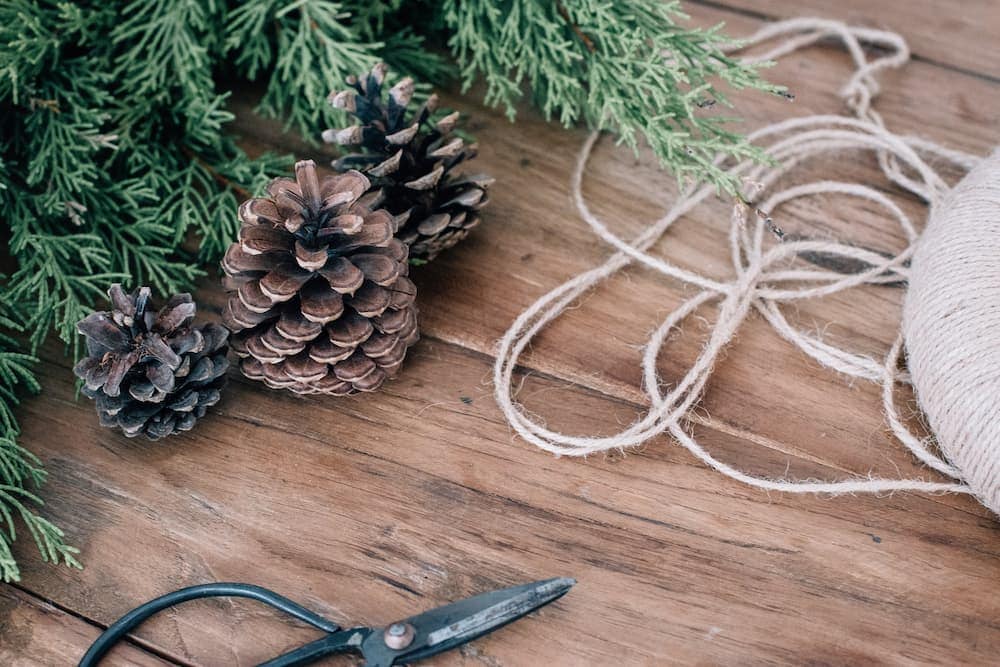 Creating your own Christmas tree from PVC and other materials can be more fun than shopping for pine trees at the local tree nursery. Not only does it save you money, but it allows you to spend time with your family partaking in fun activities as well.
You may not think of PVC as a material that's suitable for creating a seasonal tree, but you're going to find that it can make a festive and rather creative Christmas tree decoration. There are other ways that you can set up a DIY Christmas tree as well, and we'll discuss them with you in this article.

The 7 DIY PVC Christmas Tree Plans
1.

Easy DIY PVC Christmas Tree by HomeTalk
This barebones DIY Christmas tree uses cheap PVC conduit and the most basic supplies, so give it a try for some affordable yard decor this winter. The most difficult part of the job is cutting the notches exactly right so the ends of the conduit can fit together. Other than that, it's a very straightforward plan with clear pictures to help guide you.
---
2.

DIY Copper Pipe Christmas Tree by Garden & Home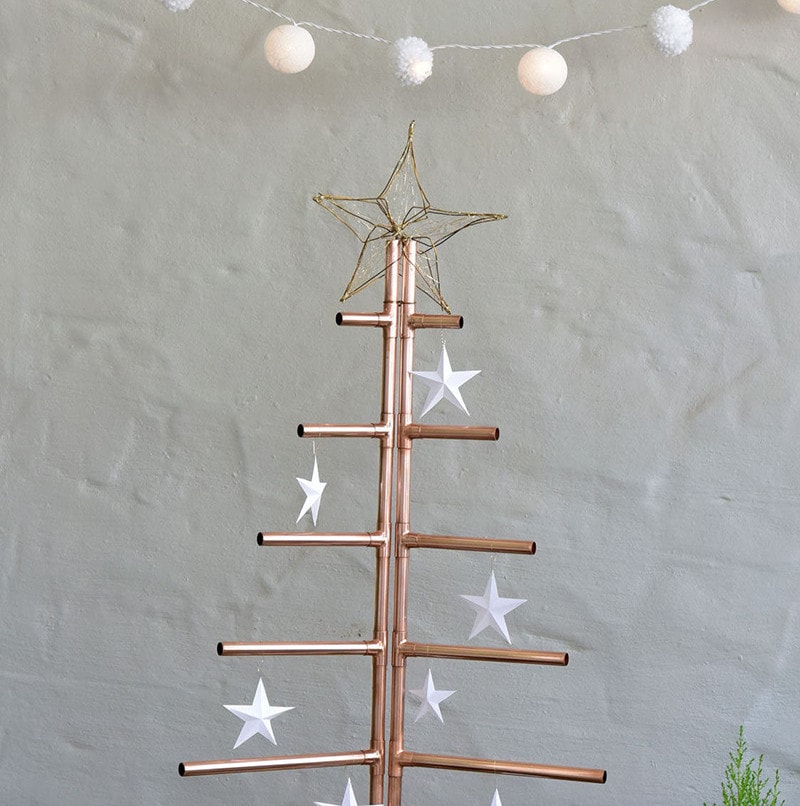 For something longer lasting you can use indoors, consider this DIY copper pipe Christmas tree. Pipe cutters are recommended to cut down on manual labor, as sawing copper by hand can tire you out fast. To make the gluing process easier, only mix and use small quantities of two-part epoxy at a time. You can save on mess by putting the epoxy inside your elbow and T-pipes instead of on the outside of the pipes themselves.
---
3.

DIY PVC Pipe Tree by Martha Stewart
Create a shallow wall-mounted PVC Christmas tree with this colorful and creative plan. You can substitute the pipe cutters for a miter saw to make things a little easier, but it's up to you. Fill the cubbies with festive holiday decorations like toys, ornaments, and homemade crafts. Adjust the dimensions used in the plan to make smaller Christmas trees for other parts of the house.
---
4.

DIY Space Saver PVC Christmas Tree by Miaria Jennings
We really like this quick and easy PVC pipe Christmas tree, which requires minimal pipe cutting. It uses a basic triangular shape, but you cleverly disguise that with faux Christmas foliage. Liberally add lights, ornaments, and other decorations as desired. You can cut the lengths down to make mini versions of this tree if space is limited.
---
5.

Wall-Mounted DIY Pipe Christmas Tree by A Joyful Riot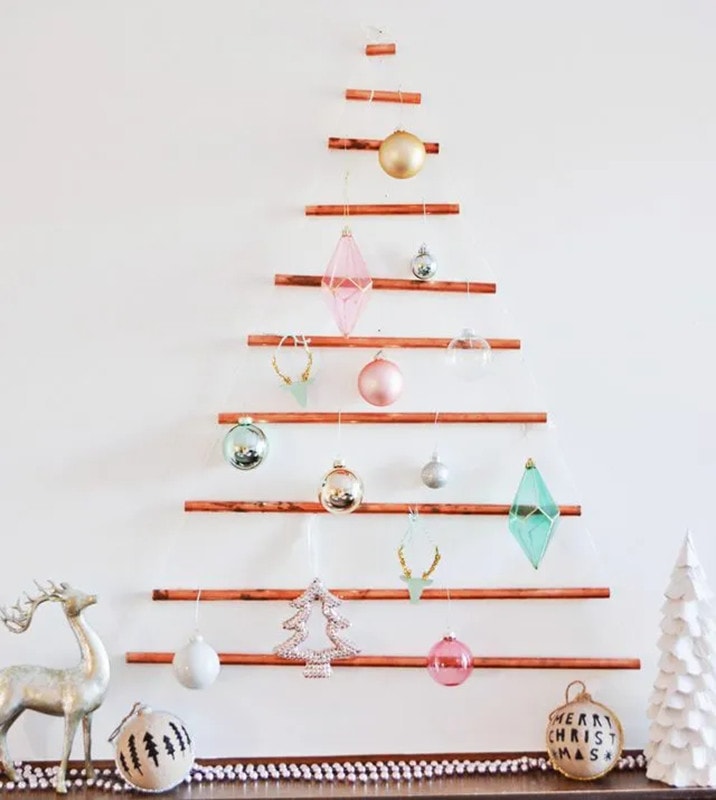 For a more shelf-like pipe Christmas tree, you can attempt this simple DIY plan yourself at home with just some copper pipe and a few hand tools. It's remarkably elegant, using just a nail and some string to tie everything together. Use your extra string to tie on your own Christmas decorations. You could also adapt the plan to add Christmas lights if you're feeling fancy.
---
6.

Yet Another DIY PVC Christmas Tree by PVC Fittings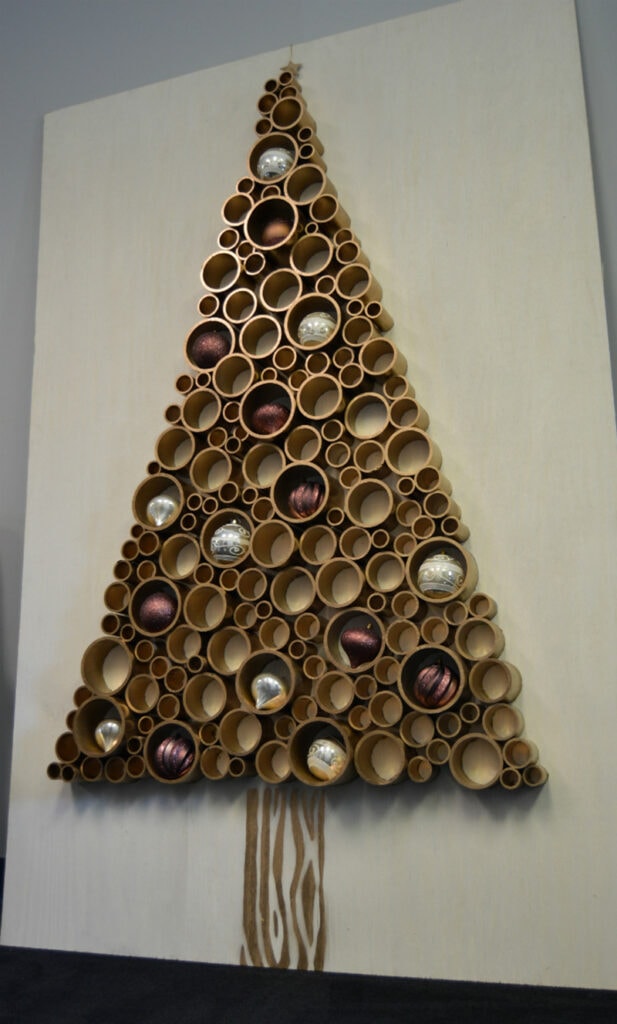 Another wall-mounted design, this DIY plan uses gold spray paint and a tree trunk stencil to help you keep your project neat. The plan calls for cutting the pieces in various different sizes, but you could just keep everything uniform if you don't want to deal with that headache. A heavy mirror hanging bracket helps keep the whole structure table once built, but it's not strictly required as long as the whole thing is sturdy.
---
7.

PVC Spiral Tree by Lake Helena Lights
This large tree made from PVC pipes is a fun way to make your yard look extra festive this year. Of course, you could bring it inside as well! The biggest challenge is making the cuts and snapping the pipes into place. Other than that, you just need to decorate!

Other Christmas Decoration Ideas
There are so many materials that you can use to make a Christmas tree right at home. So, if you're looking to save money or simply want to get more creative with your decorations this year, read on.
Make A Wine Cork Tree
Are you someone who loves a good glass of chardonnay? If so, keeping your wine corks may be a good idea for the holiday season. You can create a decorative and fun Christmas tree that only requires a few basic skills, glue, and a good number of wine corks. This is a great idea for anyone who prefers smaller Christmas trees for windows or tabletops.
Get Creative with Pinecones
If you live near a forest preserve or other wooded area, you can make your own Christmas tree with pinecones. You need to grab glue from the hardware store beforehand, and it's best to outline the bottom of your tree first so that you'll know how big you can expect the tree to be once it's done—just in case you need to grab some more pinecones.
Create a Cupcake Christmas Tree
If you have young children in your home, they'll appreciate this Christmas tree. A Christmas tree of cupcakes is a sight to behold, and it's also delicious to eat. Keep in mind that this tree may not last long, so be sure to plan out your ingredient portions accordingly.
Cardboard Christmas Tree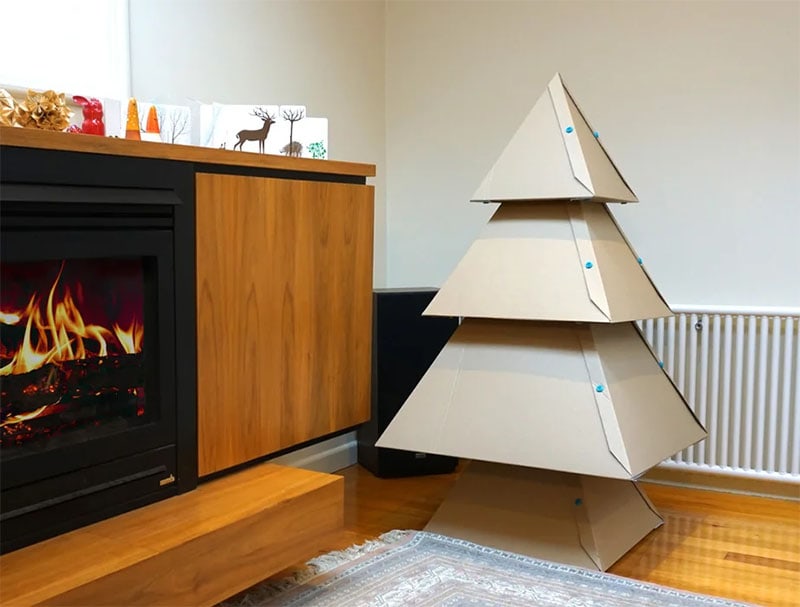 There are quite a few ways to make a cardboard Christmas tree. You can probably find scrap cardboard for free at local department stores such as Target and Walmart. Or you can pay a few bucks for it at your local Home Depot or Lowe's. Just remember to get a box cutter to cut the boards, and if you want to get fancy, use a bit of spray paint to color the tree. Next, add your lights, bells, and everything in between. You may need to use a piece of wood at the center for a solid base so it doesn't fall over.
Christmas Pasta Noodle Tree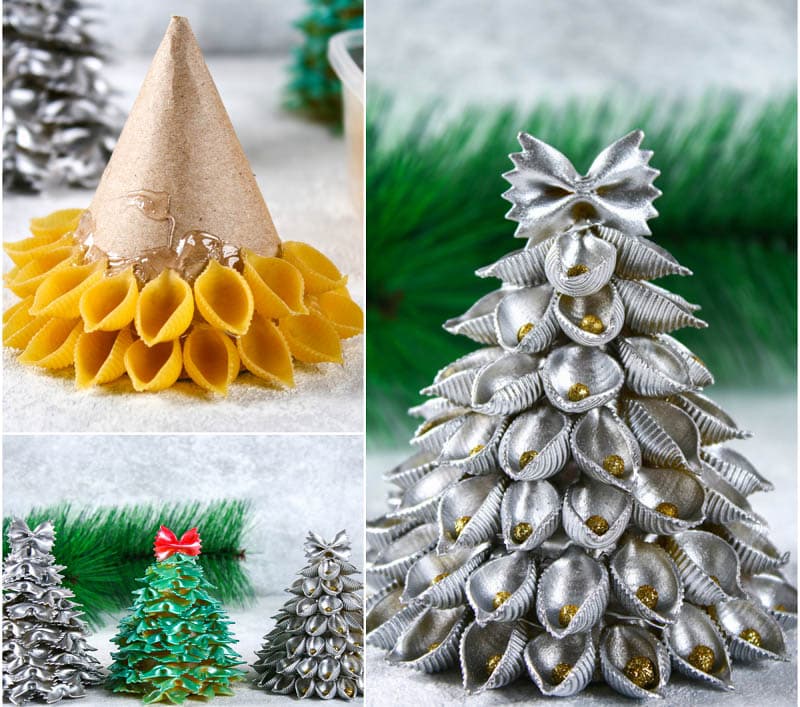 If you don't mind spending about 10 bucks on pasta, this idea is perfect for you. Christmas pasta trees are easy to make, and even better, they cost very little money and can be fun for the entire family. You can create fun tabletop Christmas trees, snowflakes, stars, and other ornaments, and don't be afraid to use different types of pasta!

Wrapping Things Up
Christmas is that time of the year when you get all warm and fuzzy inside. It's also a time that allows you to be creative with your seasonal decorations. This could include making a Christmas tree of various materials such as PVC, pasta noodles, cardboard, pinecones, and anything else you can think of to throw together. Just remember to make it a fun time for everyone!
See also: 15 Clever & Creative DIY Christmas Decoration Plans You Can Make Today (With Pictures)
---
Featured Image Credit: roman kraft, Unsplash