17 DIY Rustic Birdhouse Plans You Can Build Today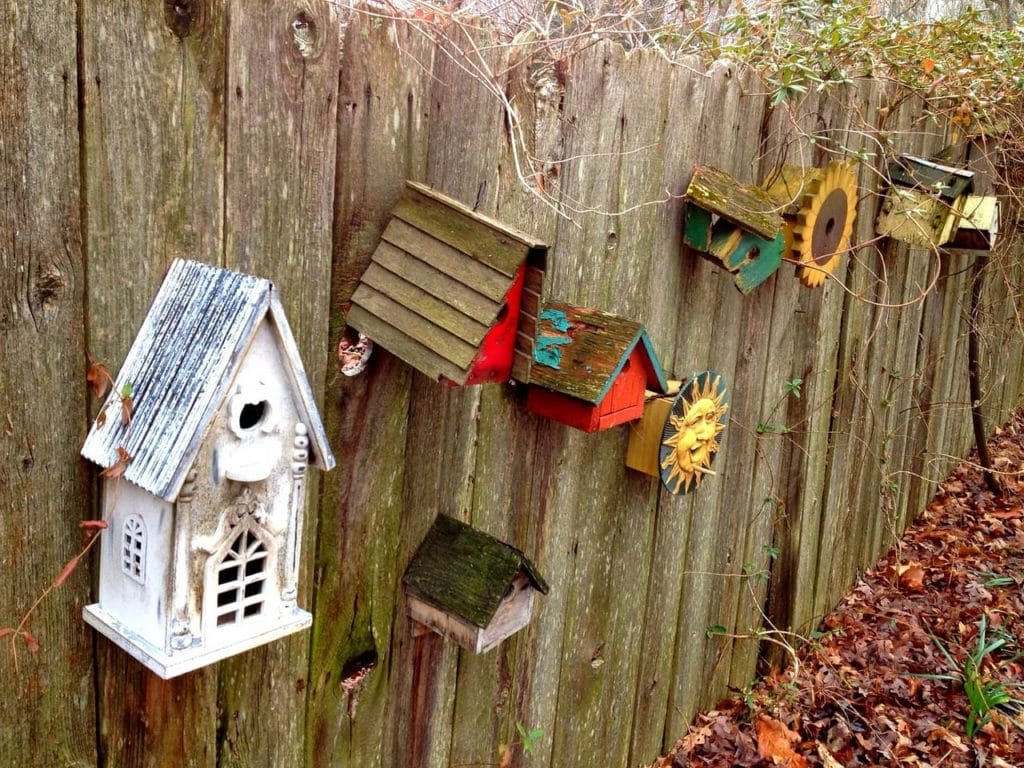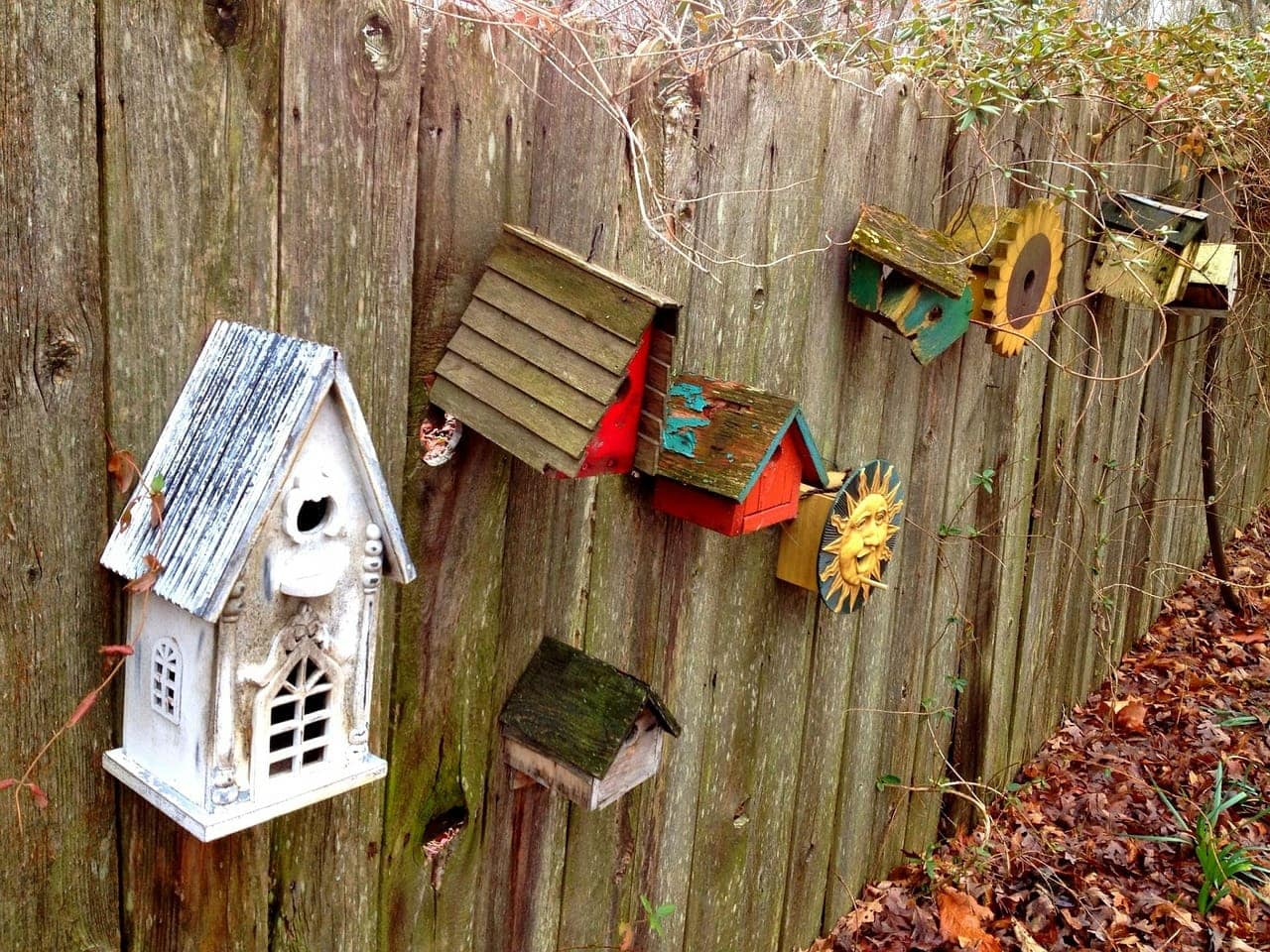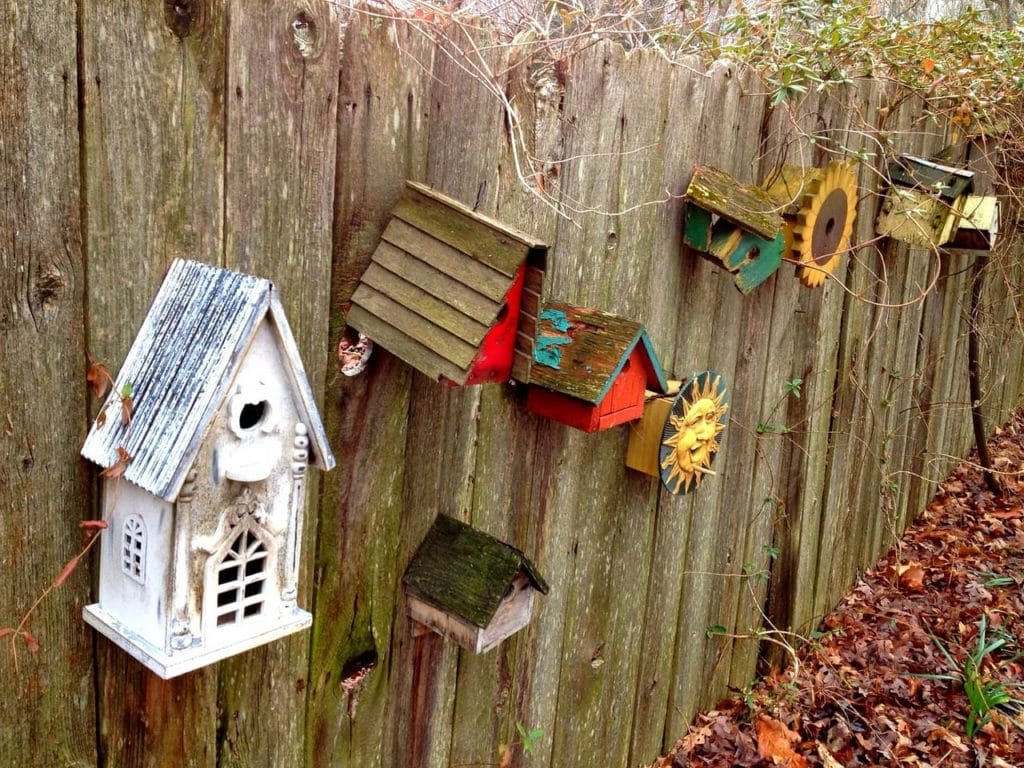 Need some projects to test out your new power tools, or to occupy a weekend time slot with your kids or spouse? Adding a birdhouse to your yard gives it a complete lived-in look. Plus, you can enjoy watching birds freely come in and go out, which is relaxing and enjoyable. It's fun to hand-make your very own birdhouse for the birds of your neighborhood to live in.
There are plenty of birdhouse plans all over the internet, which might be overwhelming to think about. Where do you start? If you know you want a rustic birdhouse, you've come to the right place. We've scoured the internet for the best rustic-looking birdhouses you can find. Take your pick and learn how to build a rustic birdhouse of your own.
With any of these birdhouse plans, use reclaimed or recycled wood (but still safe for birds) for a more weathered look. Or, consider using leftover wood stain from a different project to add some rustic flair to your birdhouse.

The 17 Rustic Birdhouse Plans
1.

The $3 Birdhouse Plan
Try out this super straightforward plan today. It's an incredibly simple design that your birds will love. The long board at the base serves the purpose of a perch, so no need to buy an additional dowl.
The cedar wood used to build this birdhouse only cost 3 dollars, perfect for an inexpensive idea you can make for fun or as a gift. Stain this birdhouse, paint it a fun color, or leave it as-is.
---
2.

Cardinal or Robin "Nesting Shelter"
If you have many cardinals or robins around your yard or garden, try hanging a nesting shelter. Building a wood "nest shelter" is a great alternative to building a birdhouse, as robins and cardinals prefer this over houses.
It serves the same purpose as a birdhouse does, but you can actually see the bird's nest and all the interesting things that happen while a bird is nesting. Plus, you can save money by using less materials. Try making this birdhouse out of leftover fence boards.
---
3.

Natural Log Birdhouse
Calling all lumberjacks! This birdhouse is a great project for you if you love using a chainsaw and bandsaw. You need these power tools, a few other hand tools like a saw and axe, a piece of log, screws, and some extra wood pieces for the base and roof.
The natural log birdhouse blends in perfectly with a forest of trees, giving birds added security for their nest-building.
---
4.

Log cabin birdhouse
Did you like to play with Lincoln logs as a kid? Bring the fun concept back to today with this homey log cabin style birdhouse. Cut strips of lumber to form long strips, and have fun piecing them together to form a miniature log house.
If you want to go the extra mile, roof the cabin with some corrugated metal and create a front porch.
---
5.

Box Birdhouse
Here's an effortless birdhouse plan that you can build quickly and cheaply. You may even manage building it with just one board. The box shape is no-nonsense and a very practical way to add a birdhouse to your yard.
This version attaches to a tree or a fencepost. Be sure to keep it away from predators that would like bird eggs for a treat.
---
6.

Barn Birdhouse
Now we're getting fancy. This birdhouse plan creates a large, rustic space for your birds. It looks like it's an antique, but it's not! It's made from upcycled tin cans and old pallet wood. The plan includes a covered area to store some bird seed as well. Your local bird families will be loving this unique space!
---
7.

Gourd Birdhouse
The idea of fashioning a birdhouse out of a gourd is not a new one. For centuries, people have provided gourd homes specifically for purple martins to nest in. However, any cavity nester will flock to this space.
You will have to harvest a hard-shell gourd, clean it out, and disinfect it. Drill one hole in the middle and several at the bottom for draining. Then, dip in a wood preservative and sand it down. Paint is optional, but really cleans up the look.
---
8.

Licence Plate Birdhouse
Do you have an old licence plate (or a few) hanging around your garage? Licence plates can give a birdhouse a hometown feel and an antique look. A quick bending of licence plates is all it takes to form this birdhouse plan
This birdhouse used a licence plate for the roof, and does double duty on recycling by being made from scraps from an old table.
---
9.

Mid Century Modern Birdhouse
Looking for a more modern look in your birdhouse? Try this fun birdhouse plan that mixes wood-stained planks and the paint of your choice. It's like the box birdhouse mentioned previously, but a step up in design and color.
The guide is complete with steps and pictures of the process, making it straightforward for you to complete from start to finish. The birdhouse can be mounted or hung in the area of your choosing.
---
10.

Cedar Picket Birdhouse
One way you can use up old fence boards from fencing projects is by making a cute birdhouse, and that's exactly how this one was made. Cedar is perfect for birdhouses, as it is rot resistant. The website from this pin has specific dimensions for many birdhouses that attract certain birds, so you can build the right one for whatever species live in your area.
---
11.

Diamond Hanging Birdhouse
Here's a different take on the one-board birdhouse. Create a square out of the cut boards, tip it sideways, and add your roof. You can add paint to match your own home.
This birdhouse looks great hanging from a tree, and wrens particularly like this type. A roof that hinges is perfect for this design, so cleaning out the nest twice a year is a breeze.
---
12.

Wood Scrap Rectangular Birdhouse
Woodworking projects inevitably leave you with wood scraps that either sit around or are thrown in a burn pile. Now, you have another idea to use them up in a practical way.
This plan fits wood scraps together like a puzzle. It's particularly kid-friendly, just be sure an adult is there to help saw pieces down to fit together. A door is installed in the front for nest cleaning.
---
13.

Church Birdhouse
Nothing says "rustic" like an old chapel from years past. Recreate this quaint look with a church birdhouse in your backyard. This plan has enough room for two bird families, one in the front and one in the back. The holes along the sides are false holes and just for looks. We're thinking this plan could make a great homemade gift.
---
14.

Outhouse Birdhouse
Bring some humor into birding with this old-fashioned outhouse-style birdhouse. A birdhouse particularly designed for wrens and house finches, this plan features cedar wood walls and a tin roof. The quarter moon in the door looks like a particularly challenging cut for the woodworker, should you choose to accept the challenge.
---
15.

Birdhouse Manor
Do you want to attract a LOT of birds to your home? The plan for this birdhouse manor contains 9 nesting spaces for birds. Though it looks like a complicated build, the people who have completed it say the instructions are very straightforward and fun. Paint the wood any color you want. This could make a great weekend woodworking project!
---
16.

Round Birdhouse
Looking for a chance to flex your pro woodworking skills? Take a look at this round-sided birdhouse with a steel roof. No, you do not need a lathe for this project. It's made round with a series of bevel-edged strips of wood that must come together perfectly, forming the round. The result is a clean, round edge on the birdhouse wall. It would be a great addition to your outdoor space.
---
17.

Quartered Log Birdhouse
A fell tree due to natural disaster or old age usually means lots of chainsaw work and a "free firewood" sign in your front yard. This individual decided to make some birdhouses out of the logs instead, with a tin roof to finish it. Their creative design includes an interior that pulls out like a drawer. Top it off with a screw eye and some wire to hang in a tree.

Conclusion
As you have been able to see, the classic birdhouse build is a fun way to spend time with someone close to you or just to hone in your woodworking skills. Either way, we hope you enjoyed learning how to build a rustic birdhouse and that you love watching the bird's nest in your new (yet rustic) birdhouse every season for years to come.
---
Featured Image Credit: Pixabay