10 DIY 2-Car Garage Plans You Can Build Today (With Pictures)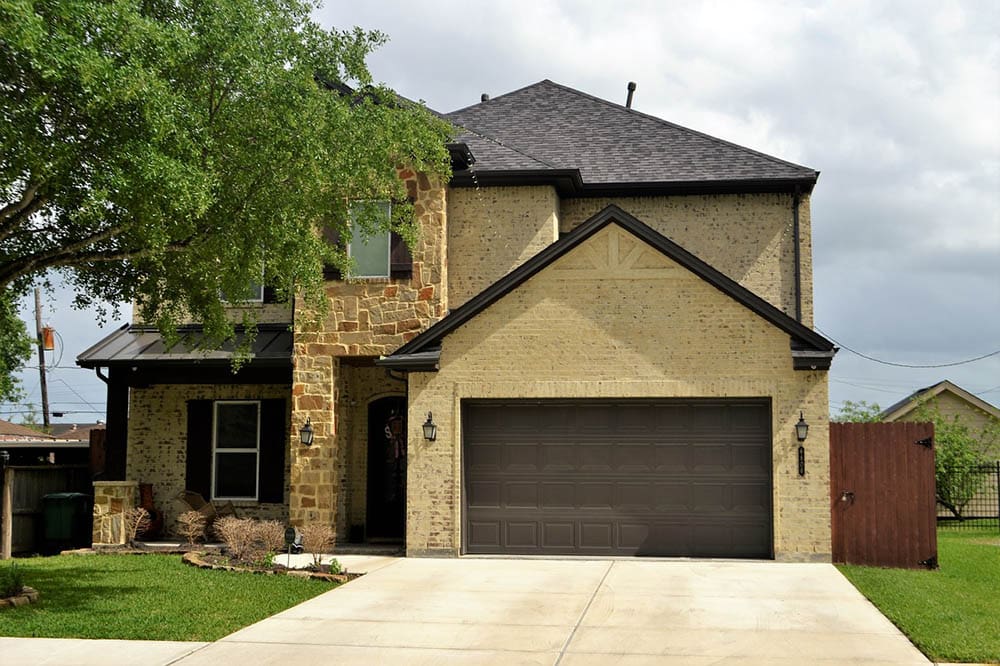 A double garage not only offers protection from the elements and safety for your vehicles, but it can also be used to store extra equipment and garden tools. A detached garage will add both aesthetic and monetary value to your property. Another useful addition is a garage with a loft or an extra room. This can be easily converted into an extra cottage to rent or used as an office or business space.
For the DIY-minded, crafting your own 2-car garage is a fun and challenging project to undertake. While some of these plans may require extra skills, like woodworking, most are perfect for the DIY enthusiast. It's important to note that you should check with your local municipality on the required permits before you go ahead.
We've put together this handy list of free 2-car garage plans to get you going on your DIY project.

The Top 10 DIY 2-Car Garage Plans
1.

Detached Two-Car Garage from Todays Plans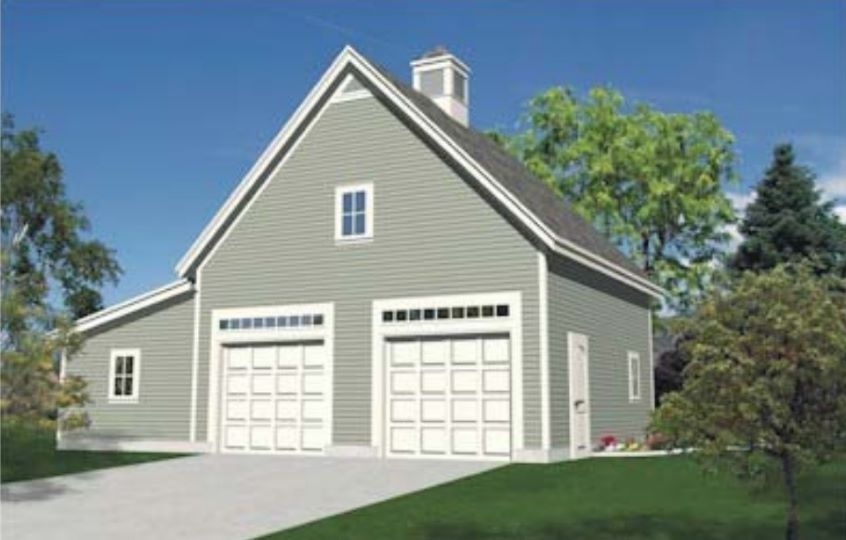 This Garden Oak Garage DIY plan from Todays Plans is a versatile option, with more than a dozen different layouts of garage or workshop ideas included. It has plans for two, three, or four cars and an additional storage or workshop space. This plan details a variety of options for your every need.
---
2.

Two-Car Garage With Porch from Specialized Design Systems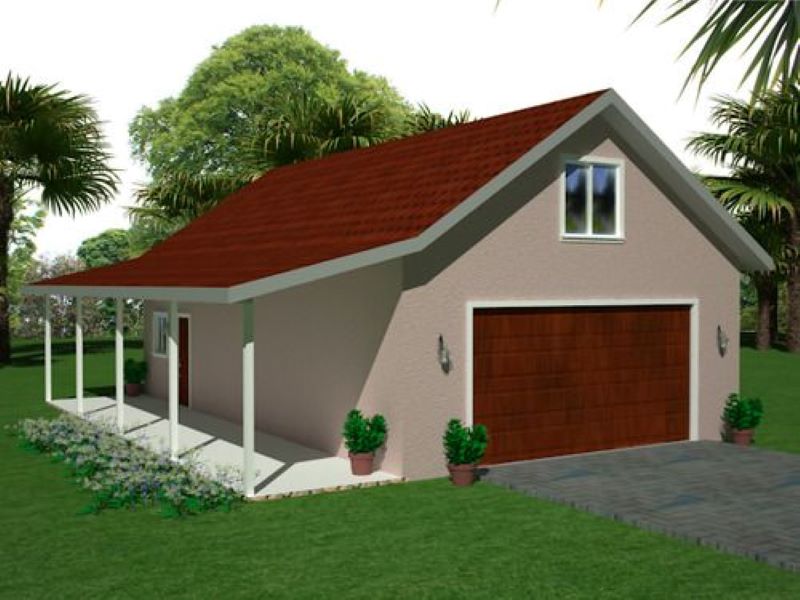 If you need a plan with more space, this detached CAD plan from Specialized Design Systems has an extra room and an additional covered porch. The room is useful for storing tools and equipment, and the porch can be used for guests.
It's also a great option for hobbyists who like to work on vehicles at home or even work-from-home mechanics. The porch is a great addition for waiting customers, and there is plenty of space for tools and parts. It's a perfect plan to use if you intend to run a small business from home.
---
3.

Double Garage With a Loft from Northwest Custom Home Design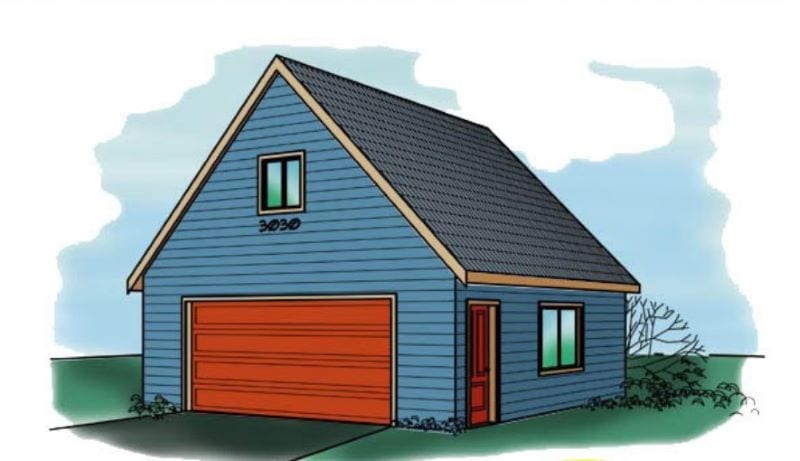 This plan from CAD Northwest Custom Home Design includes a 5-foot loft that can double as an extra living area or additional storage space. It has a personal entrance, included a 6-foot window, plus 24×24 feet of floor space — enough for two cars and a fair amount of storage. The plan has an interior staircase included for easy loft access. This is a perfect plan if you need an extra office or want to rent out a small living space.
---
4.

Berrywood Two-Car Garage from Todays Plans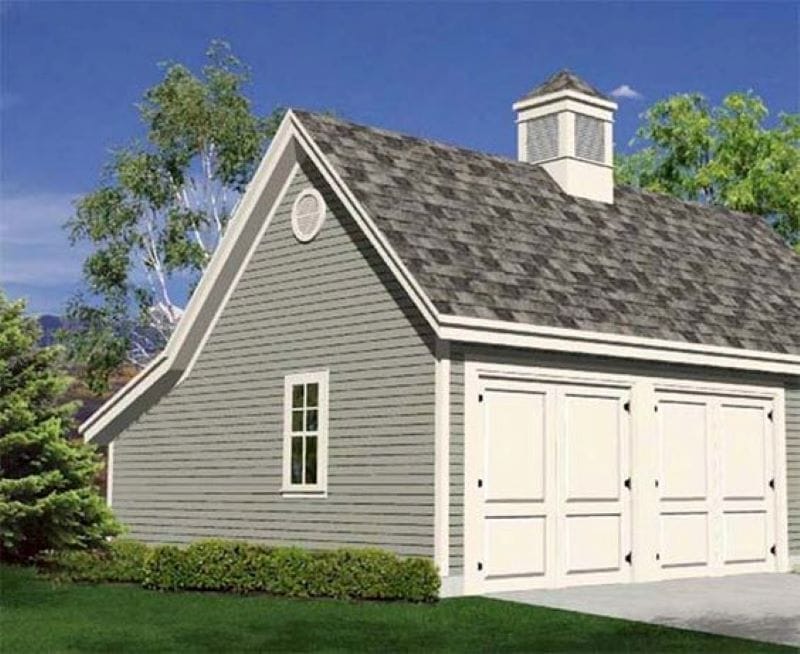 The Berrywood two-car garage plan from Todays Plans, includes a loft and a small side room for storage. The plan has convenient pull-down stairs for the loft to save floor space. The pole-framing construction method is great for the DIY enthusiast, as it reduces the need for foundations and excavation work. It's an attractive-looking building that will add aesthetic and monetary value to your property.
---
5.

Woodberry Garage & Barn from Todays Plans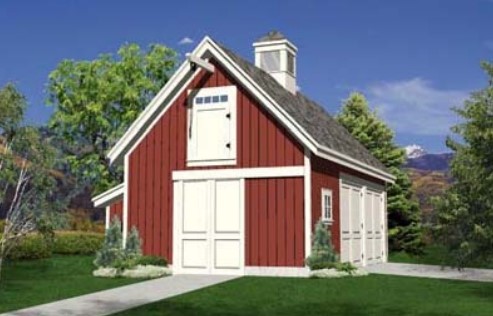 This Woodberry garage design, also from Todays Plans, differs slightly from the Berrywood, with a more compact design and barn-like aesthetic. It can double up as a studio or a barn and has plenty of extra space for storage. The loft area has a convenient outside door and pull-down steps to save space. It's also constructed with a pole-framing technique, which lessens the need for excavation, making it a perfect DIY project.
---
6.

DIY From the Ground Upfrom instructables.com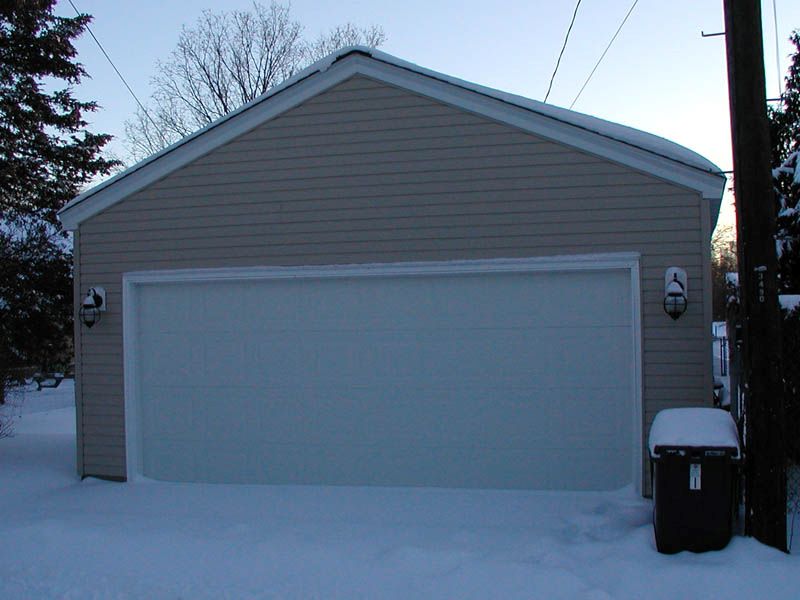 This detailed and entertaining plan outline from Instructables.com has all the info you need to build a garage from the ground up. It also includes details of the permits, materials, and tools needed for the job. Far from just a plan outline, these instructions will take you from the ground to a completed double garage, complete with humorous anecdotes, mistakes made, and lessons learned.
No matter the plan you choose in the end, this is definitely worth the read. It's packed with useful information, no matter your decision.
---
7.

Sturdy and Simple from Western Construction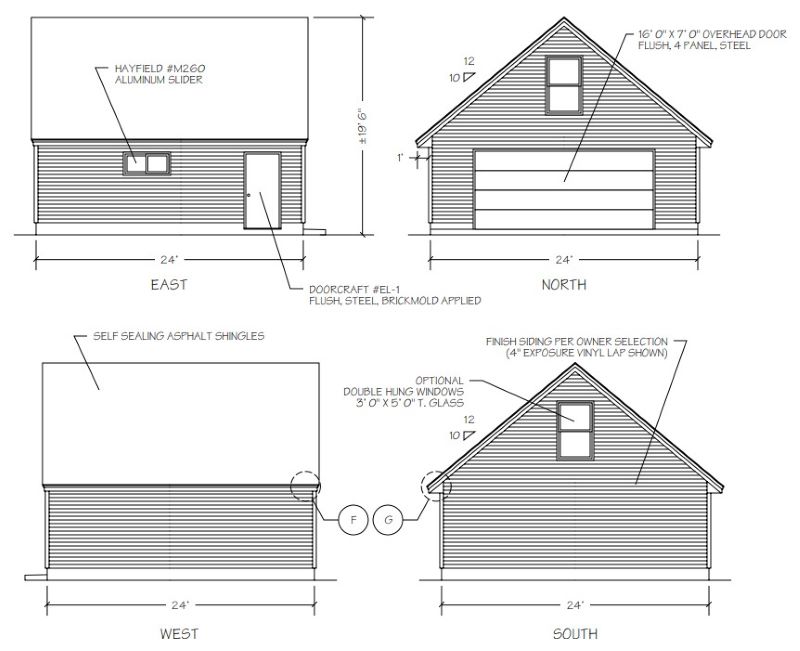 This is a clean and simple plan from Western Construction, with no added aesthetic frills. It includes a loft for extra storage and a convenient side door entrance. Included are plans for the steps going into the loft, which can often be a challenging aspect. It's a perfect start for the budding DIY enthusiast.
---
8.

Standard Two-Car Garage from Western Construction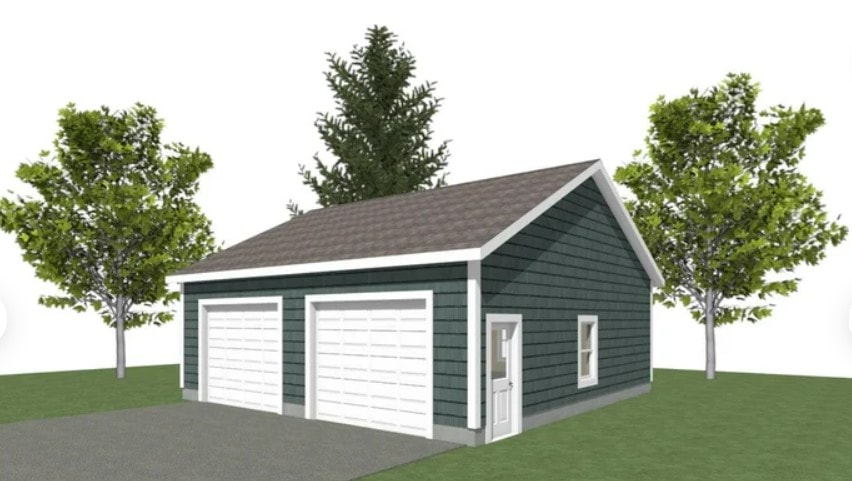 Another simple plan from Western Construction, this is a standard but spacious double garage. It's a basic 20×22-foot design, including a 16x 7-foot steel garage door and a side service entrance. This is a clean and simple plan, perfect for people looking to dip their toe into DIY building.
---
9.

24×24 Detached Double Garage from myoutdoorplans.com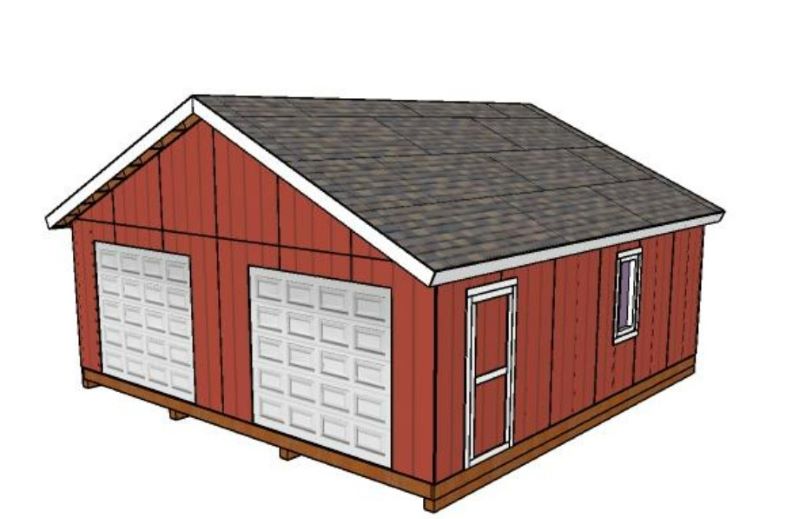 This is a large 24×24-foot plan from myoutdoorplans.com. It is a highly detailed, step-by-step plan designed for the DIY enthusiast. It gives a thorough rundown of all the materials needed, including tools, wood, and permits. The plan includes two 9-foot garage doors, a 4×4 window, and a side entrance for easy access to the workshop or storage space.
---
10.

Barn Style Two-Car Garage from imgur.com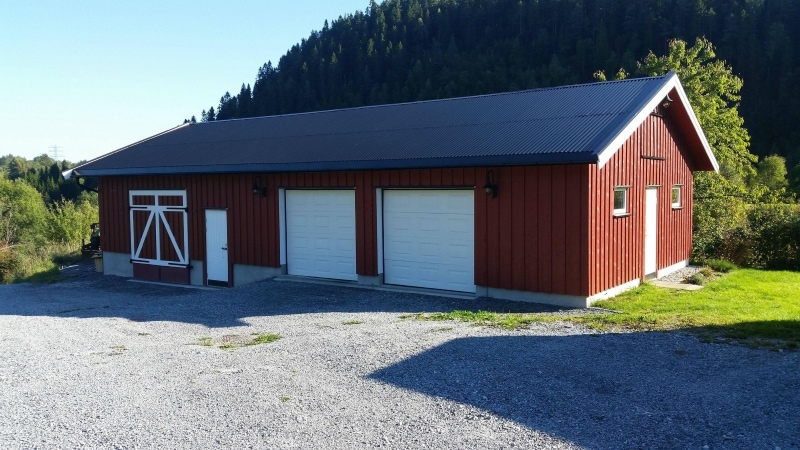 This Barn style double garage adds a unique barn aesthetic to your property. It can easily fit two cars, and it has additional space for the storage of tools and farm equipment. With its unique aesthetic, it is perfectly suited for a farm situation, with space for tractors, animal feeds, and farming equipment. This plan features many useful progress photos and in-depth construction tips from beginning to end. This is a great plan to read through, no matter your final choice, as it contains a wealth of useful information.
Summary
This list includes free 2-car garage plans to suit almost every need: from the most basic construction to more advanced extra rooms and loft space. Hopefully, you will find the one to suit your unique needs and be on your way to a DIY garage in no time.
---
Featured Image Credit: Pixabay