7 Most Expensive Homes in Washington (with Pictures)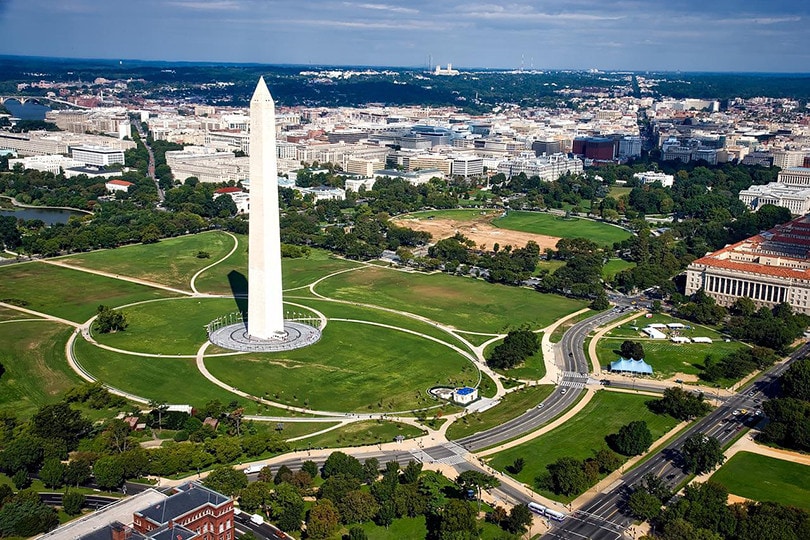 Buying a home this year is a worthy investment. Every year, the value of homes continues to skyrocket. The median price of homes in the US rose from $374,900 in 2021 to $451,000 in April 2022. So if you are considering investing in an expensive home in Washington, it is certainly not a bad idea!
There are a lot of considerations to be made by home buyers when trying to invest in a home purchase. The location of your home is very important. A home located in a strategic place will always have a high market value. The resale value of the home, the current housing market, land value, and of course, taxation is also crucial considerations.
In this article, we have made a compilation of the seven most expensive homes in Washington today, in no particular order.

The 7 Most Expensive Homes in Washington
1.

3301 FESSENDEN ST NW
| | |
| --- | --- |
| Price: | $11,950,000 million |
Located on 3301 Fessenden St NW, Washington DC, Virgin apartment is a 17,631 square ft single-family residence worth $11,950,000.
This new home was built in 2019 in a Renaissance-style design style—an architectural theme that had been revisited many times through the ages. The estate is filled with high-profile individuals since it's serene with luxurious living spaces.
Highlights include 12 full and 5 half bathrooms, 11 bedrooms, two kitchens, and a spacious garage with electric vehicle chargers that can accommodate up to 11 cars. In addition to these luxurious amenities, the residence also boasts a dry sauna, a 5,000-bottle capacity wine cellar, Italian cabinetry, a private massage room, and easy access to Ronald Reagan Washington National Airport (RRW), Embassy Row, and even The White House.
---
2.

2221 30th St NW
| | |
| --- | --- |
| Price: | $16,500,000 million |
Located at 2221 30th St NW, Washington DC, this single-family residence was built in 2008. Its brilliant design portrays the Beaux-Arts Style stone residence. The ceilings are 11.5 ft to display its elegance, and its grand entrance is a breathtaking sight.
It features nine bedrooms, twelve full and three half baths, and a huge garage with a large car capacity. It's fully furnished with all luxury electrical appliances, walkout basements, complete heating and cooling furnishings, heated swimming pools, and banquet-style dining rooms. The foyer and staircase views are phenomenal.
---
3.

4640 Cathedral Ave NW
| | |
| --- | --- |
| Price: | $13,750,000 million |
This magnificent four-story building was completed in 2021—a true 21st-century home. Located on 4640 Cathedral Ave NW, Washington, DC, the 8,600-square-foot residence radiates brilliance and finesse.
Its grand design depicts the sophistication and class of the mid-century modern home. The residence's 10 ft high ceilings accentuate the elegant finishing of the indoor and outdoor space.
Its highlights include six bedrooms, seven full and two half bathrooms, full and walkout basements, energy-efficient windows, and insulated doors. In addition, the residence also has all necessary indoor appliances, two fully spacious garage spaces, a private pool, advanced security features, a beautiful patio and porch, and relaxing views of the woods, creek, and streams.
---
4.

2860 Woodland Dr. NW
| | |
| --- | --- |
| Price: | $10,500,000 million |
Built in 1927 in a stone manor style, this 8,500 square-foot single-family residence remains ageless. Its located on 2860 Woodland Dr. NW,  Washington, DC.
Finished with Neo-Tudor details, the home effortlessly exudes the feeling of royalty. It was renovated in 2012, adding some modernity to the interior of the home, which made it more desirable. Everything from the perfect blend of traditional and modern styles to the extensive landscape of the exterior is poised to give this home a perfect look.
It boasts five bedrooms, six full and two half bathrooms, French doors, hardwood, stone, and marble floorings, built-in electrical appliances, two luxury garage spaces, and a functional security system around the home.
In addition to all this elegance, the residence also has an eye-catching sunroom with amazing views of the garden and sky, heated stone floors, and a private elevator with access to all floors.
---
5.

4620 Cathedral Ave NW
| | |
| --- | --- |
| Price: | $12,500,000 million |
You can scarcely mention luxury in Washington without mentioning this remarkable home on 4620 Cathedral Ave NW, Washington, DC. What's more, is that this 9,269-square-foot residence was just completed in 2022! So, you can rest assured that every modern feature you might desire can be found in this home. The interior of this home is breathtaking. The outdoor view is laced with the perfect trees and vegetation.
Main highlights include six bedrooms, seven full and two half bathrooms, functional heating and cooling features, and inbuilt electrical home appliances. The building has three stories, each elegantly designed and furnished with first-grade interior materials. Other amenities include a private side yard, heated pools, a large pantry, and full-on automation for visuals, audio, and other activities in the home.
The residence is a few minutes away from Downtown Georgetown and top independent schools.
---
6.

3131 Chain Bridge Rd Nw
| | |
| --- | --- |
| Price: | $10,995,000 million |
The 4-story 12,200 square-foot single-family residence at Chain Bridge Rd is elegance personified and it was completed in 2020.
It includes all modern features for convenience and luxury. The distant exterior view overlooks Battery Kemble Park. In addition, it features ceiling-to-floor glass windows displaying the stunning interior decor, which displays contemporary architectural style.
It boasts six bedrooms, seven full and two half bathrooms, nine total parking spaces (six garages covered and three uncovered spaces), a private elevator, a walk-in closet, wine storage space, and a full walkout basement area.
Other features include inground pools, extensive hardscape, exterior views of the woods, recessed lighting, and an eat-in kitchen, and it's also a few minutes away from the Reagan National Airport and National Parkland.
---
7.

3304 R St NW
| | |
| --- | --- |
| Price: | $11,800,000 million |
Built in 1955, this captivating 9,070-square-foot residence perfectly represents the elegance of contemporary designs. The home was remodeled majorly in 2006. The outdoor view of this home is sensational, overlooking the Virginia skyline and Georgetown. The gallery and living room are spacious enough to accommodate all forms of luxury gatherings. In addition, the three-story building has a beautiful pool with an equally stunning relaxation area just beside the pool.
It features five bedrooms, six full and one half bathrooms, Hardwood and Terrazzo floorings, a fully finished basement, and complete heating and cooling amenities. Seven total parking spaces—two covered and five uncovered garages. The residence also has a private courtyard and multiple gardens and is within walking distance to favorite centers in the neighborhood.

Final Thoughts
Your living space is one of the best places to invest in as you will most likely spend a lot of time in it. While most of us cannot afford homes like the ones above, it's certainly fun o dream!
---
Featured Image Credit: 12019, Pixabay