Does Home Depot Do Price Matching? (2023 Update)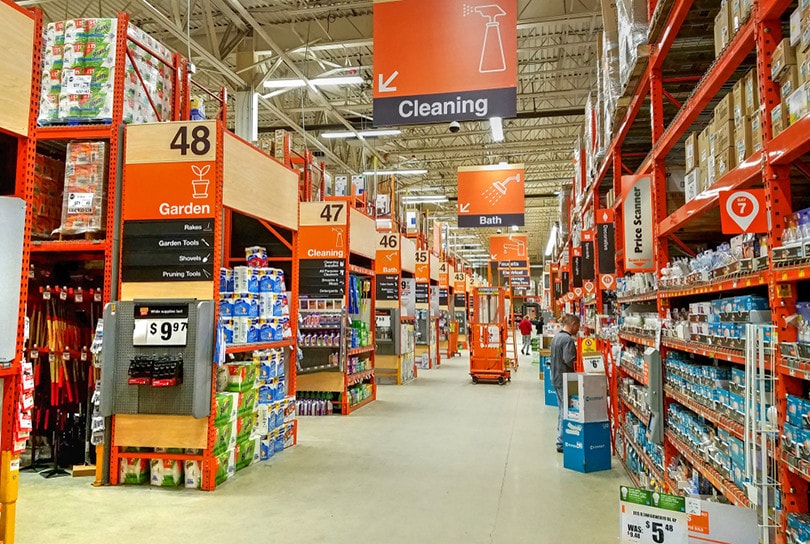 In this hyper-competitive world, price matching is a godsend for cash-strapped households. Many big box and online retailers will match or beat the price of a product if one of their direct competitors offers it at a lower price, but there's usually some fine print. Home Depot offers a price match policy, and so do Walmart, Target, and numerous other retailers.
Home Depot's price match policy is relatively generous considering that some stores have restricted their policies to only include their online stores and competing online stores. If a competitor is offering a lower price on the exact same product sold at Home Depot, they'll match that price. Even better, they'll match shipping costs, too!

What Do I Need to Price Match at Home Depot?
The Home Depot website indicates you should bring in an ad, printout, or photo of the item on sale at the competitor. Simply go pick up the item you want to match, bring it to the counter, and show them your proof. In most cases, they'll actually contact the competitor or check online to ensure the price is legitimate.
Does Home Depot Price Match Online?
Price matching on the Home Depot website is a little different. If you find a lower price on a product than Home Depot offers while shopping online, you can call (800) 466-3337 or use their online chat tool to reach a representative.
Their policy includes shipping costs, so you may want to screenshot a picture of the total price offered by the competitor, including shipping to your location. For the best results, go all the way through the checkout process on the competitor's website until you get the final total, including shipping. Your address may need to be visible in your photo or screenshot to prove the price is legitimate.
The caveat is that the competitor must be able to ship to your location, so if a competitor has a lower price but can't ship to you, Home Depot won't honor the price match in that case. The item must also be in stock and available for immediate shipping. For items not in stock or on backorder, Home Depot doesn't have to price match.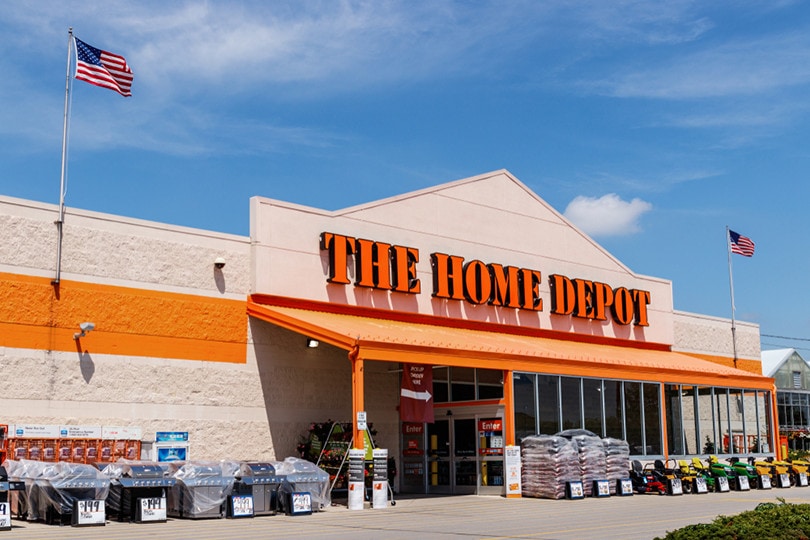 What Does Home Depot Price Matching Not Include?
As with any price match policy, Home Depot doesn't price match all items under all circumstances. Some items may not be included, or they may not price match certain retailers or offers. Let's check out what's not included.
What Home Depot Doesn't Price Match:
Wholesale or discount pricing offered by competitors
Competitor pricing based on misprints or typos
Seasonal, obsolete, clearance, distressed, or liquidation items
Customized items from competitors
Items excluded from sales tax
Special event pricing (g., Black Friday/Cyber Monday)
Rebates, free, and one-time offers
Retail-membership wholesale retailers (e.g., Sam's Club and Costco)
Auction pricing
Professional services like cleaning, cutting, installation, etc.
Refurbished, open-box, or previously discounted items
Financed items or items with credit terms

Conclusion
Home Depot is one of the best home improvement stores, and it has a relatively generous price match policy. Simply bring proof of the price to the store and ask them if they'll match it. For online products, call their customer service number or use the chat tool to reach a representative about price matching. In most cases, Home Depot will honor its price match policy, but it is ultimately up to their discretion.
Related Reads: Can You Return Lumber at Home Depot? Do I need a receipt?
---
Featured Image Credit: QualityHD, Shutterstock