Echo PB-580T vs Husqvarna 150BT: Which One's Best?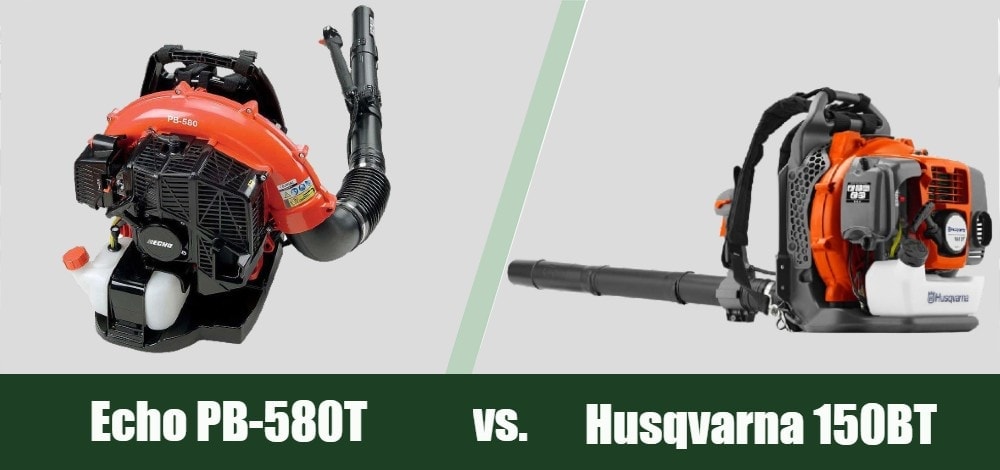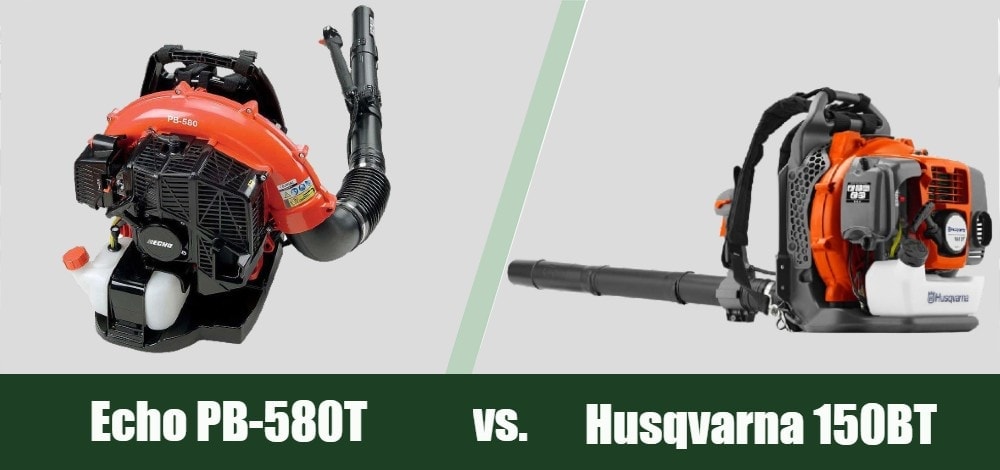 Rating
Image
Product
Details

Best Price

Husqvarna 150BT

Good quality
Comfortable to wear
Easy to set-up and start
CHECK PRICE

Most Durable

Echo PB-580T

Durable
Solid design
2-stroke engine
CHECK PRICE
Both the Echo PB-580T model and the Husqvarna 150BT are known in the world of leaf blowers for being some of the best tools to own and this is for good reason. It is also for good reason that they have their advantages and disadvantages meaning one wins when they're compared. Choosing the perfect leaf blower is a difficult decision and it can often depend on the person who is purchasing it, what their needs are, and how often they're going to use it. If you're looking to keep within a smaller budget but still purchase a powerful machine that will last a long time, then the Husqvarna 150BT model is your best option. However, if you want a more premium choice that is perfect for professionals and provides a perfectly performing blower then the Echo PB-580T model might be more something you want to look at. The Husqvarna 150BT model almost completely beats the Echo model in all aspects but mainly due to the price and quality of the product. Whilst they have a huge difference in price, their quality is almost the same. This means you could get the same end result but save yourself money in the meantime.
Husqvarna is naturally the more popular model to choose as they are more widely known for budget but good quality tools and this is something that resonates with a lot of customers and is the reason that so many reviewers show their love for the brand. Whilst Echo is still a good quality brand, they're often seen as very premium and therefore unaffordable to many people. The real question is, which out of these two models is the best suit for you? They're both great quality and whilst they vary in price, they have different features to offer which is important to remember when you're considering which one to purchase.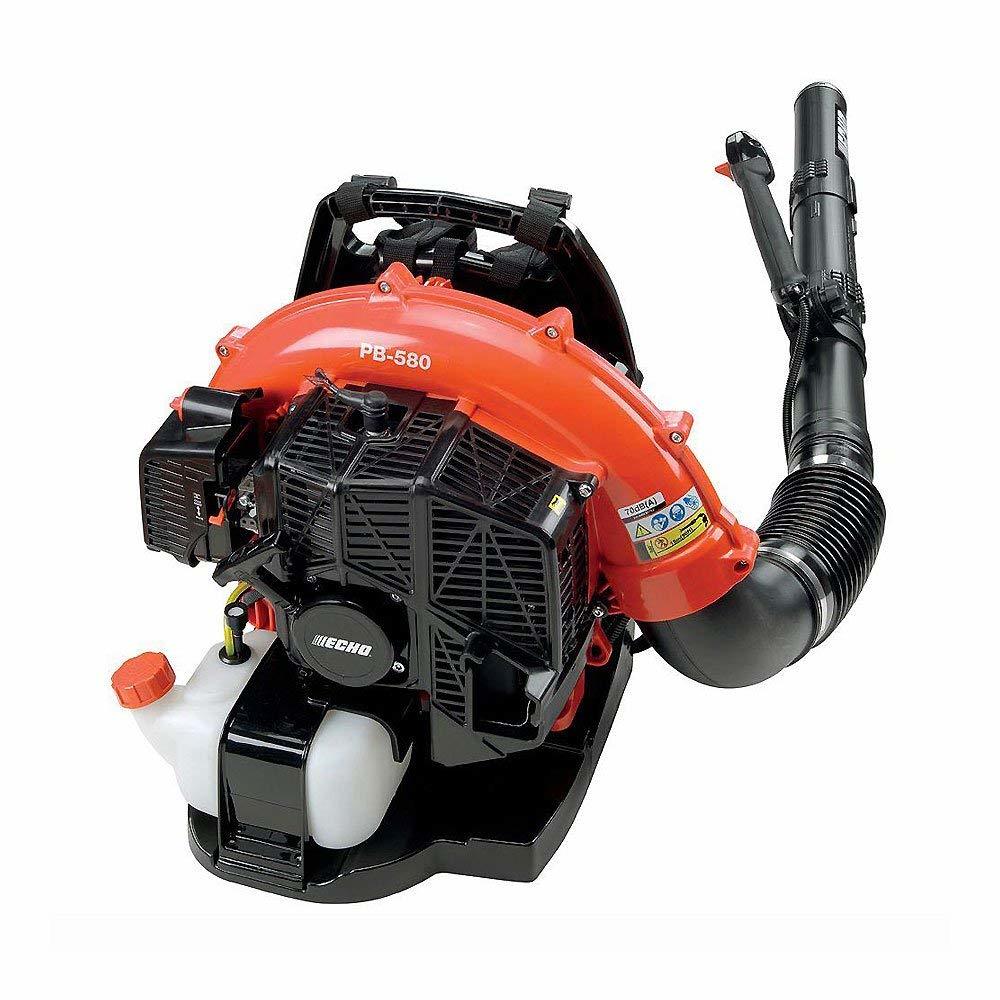 What's the difference between them?
Performance
In terms of performance, the general consensus amongst reviewers is that they do what they're meant too. However, there is a difference between the airspeed and flow of the Echo and Husqvarna models. Whilst the Echo-580T model has an airspeed of 215 MPH the Husqvarna blows it out of the water with an airspeed of 250MPH. Therefore, meaning that naturally, the performance of the Husqvarna might not be better as it still works, but it is definitely more powerful and will perhaps do the job you're aiming too quicker than the Echo model as the air speed is just significantly less.
Having a leaf blower that performs well is an essential, especially if you're paying good money for the product – you want to make sure you're getting your monies worth. In addition to these performance differences, the Husqvarna model has an X-Torq engine which is designed to reduce the harmful emissions released into the air whilst still having increased power and a more positive fuel economy level. For this reason, when it comes to performance, we have to recommend that the Husqvarna wins.
Price
As we stated before, the Husqvarna is significantly less expensive than the Echo model, whilst they are both similar quality we would say that anyone who is on a budget should definitely opt for the Husqvarna model. However, even if you're not on a budget you may want to still opt for the cheaper option as it is just as good in terms of performance but will save you money. Echo is the premium choice here, and the price tag reflects this. We would say that it is all down to the individual when it comes to price, how much you want to spend is a key part of the purchasing process.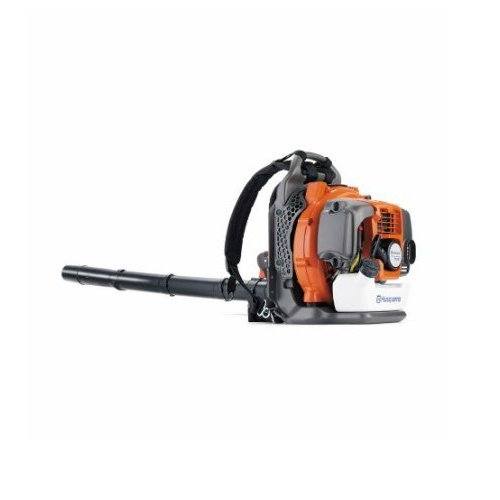 Durability
Unlike any Husqvarna products, the Echo-580T model comes with 5 years warranty and whilst this doesn't directly link to the durability of the model itself. It does mean that you have a guaranteed contract with Echo for 5 years which can cover you if something happens to your leaf blower. This is important as you don't want to be paying out a huge amount or having to buy a new leaf blower all because of a technical or manufacturing mistake on the brand's side.
Other than this, the Husqvarna and Echo models are more or less very similar on the durability side of things. The Husqvarna is a lot more versatile and ideal for professionals or those who are looking into the profession whereas the Echo is more for home and domestic use.
Design
Both models are cordless which is always the best option for leaf blowers and they have similar colors designed onto them. However, they have different features incorporated which means that they look different from the outside and the comfort of the bags are different too. Whilst the Husqvarna model has a padded back with comforting straps that contour to your body shape and allow for a relaxed leaf blowing experience, this is a huge element that the Echo lacks. The more comfortably designed the backpack blower is, the more likely you are to wear it for hours and not have any issues.
Quick Rundown of Echo PB-580T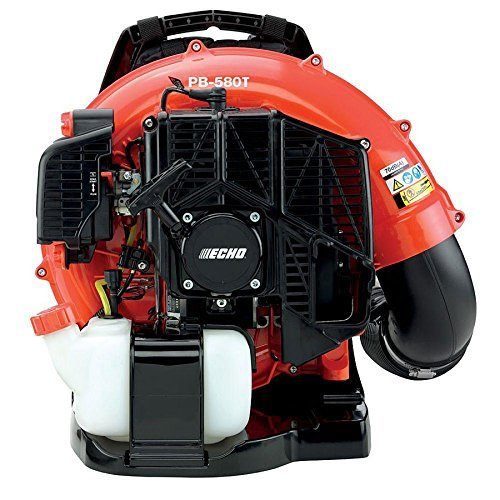 Pros
5 Years Warranty
Two-Stroke Engine
Durable and Solid Design
Cons
Expensive
Only ideal for professionals and those who are semi-professional
Heavy and cannot be used for an extended number of hours
Quick Rundown of Husqvarna 150BT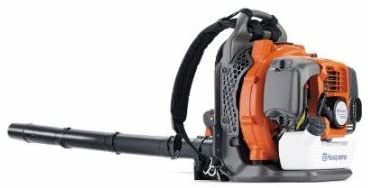 Pros
Easy to Set-Up and Start
Affordable and Good Quality
Comfortable to Wear for Extended Periods
Cons
No Vacuum options
Only 2-year warranty
Popular Alternatives worth Considering
Conclusion
Whilst there aren't many performance or design differences between the two models, it is evident that customers and users of these leaf blowers have a leaning preference towards the Husqvarna 150BT model and with good reason. It is less expensive than the Echo PB-580T model, and it does everything that it does too meaning it is the more logical choice to choose. It appeals to both the beginner and the experienced professional as it performs well and doesn't lack great extra features either! With this in mind, the Echo PB-580T could appeal to more commercial uses as it is a more premium brand and also has a better durability as well as a longer warranty.
You might also be interested in: 5 Best 4-Cycle Leaf Blowers – Reviews & Top Picks