Top 14 Exterior Paint Color Trends in 2023 – Design Ideas For A Modern Home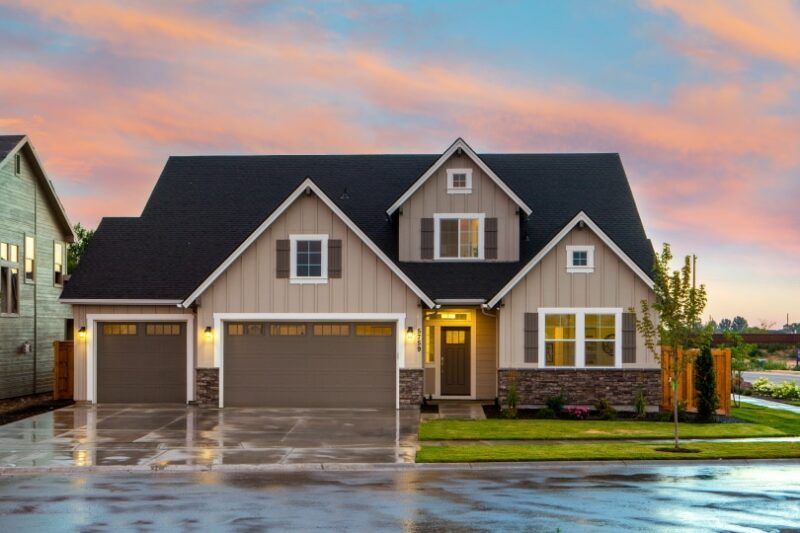 Fashion has found home exteriors in a big way with paint color trends. It used to be that many houses were simply white, with the occasional brick one. The 1950s and 1960s brought in a kaleidoscope of options that made a lot of homeowners think out of the box. Some shades, such as Pepto Bismol pink, may have to sit on the shelves a while before they come back.
A tasteful and fashionable color choice can add significantly to your home's curb appeal and its resale value. That makes your decision a significant one. However, the chances are you'll find other homeowners who follow exterior trends, as you'll see with our list of popular exterior paint colors.

Top 14 Exterior Paint Color Trends
1.

The Shades of Charcoal Gray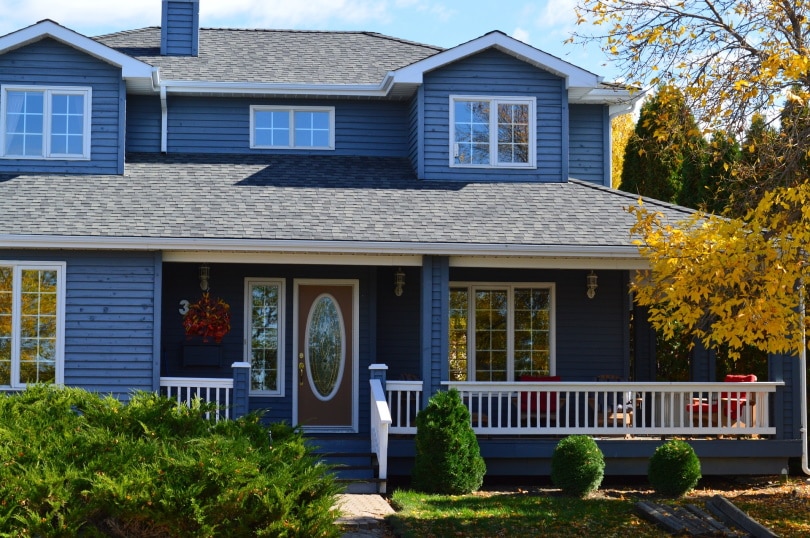 This color hit the housing market by storm when it first started showing up on home exteriors. It's easy to see why. It's bold without being over the top. It denotes balance in color psychology, which may help explain its appeal. Going with a warmer shade will dismiss any negative associations that may exist with it.
---
2.

Muted Greens
There's a right and a wrong way to use green on your home's exterior. Bright or forest green had their day. Now, it's muted tones, such as fern green or pale muted greens. Of course, the immediate association with this color is with nature. That may explain its calming effects and why it's such a popular choice.
---
3.

Warm Whites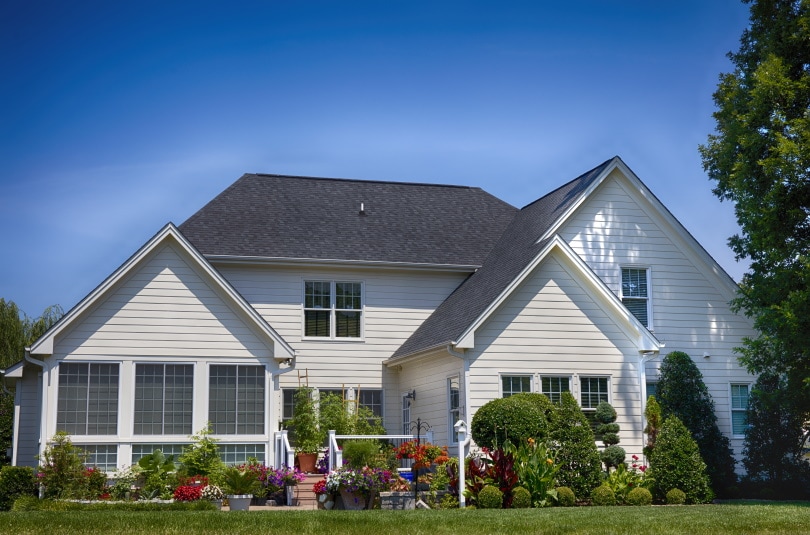 White remains an old standby because of its associations with cleanliness and innocence. Maybe it reminds people of their childhoods. Warm whites are higher on the list of shades than the stark feel of cooler whites. The best thing about this choice is that it gives you so many options with trim colors to create an attractive palette.
---
4.

Pale Blue Accents
Blue can do well as accent colors to contrast with other darker or bolder ones. It has a welcome calming effect that we find comforting when used well. Its beauty is in keeping with its color psychology and staying understated for the biggest impact.
---
5.

Rustic Red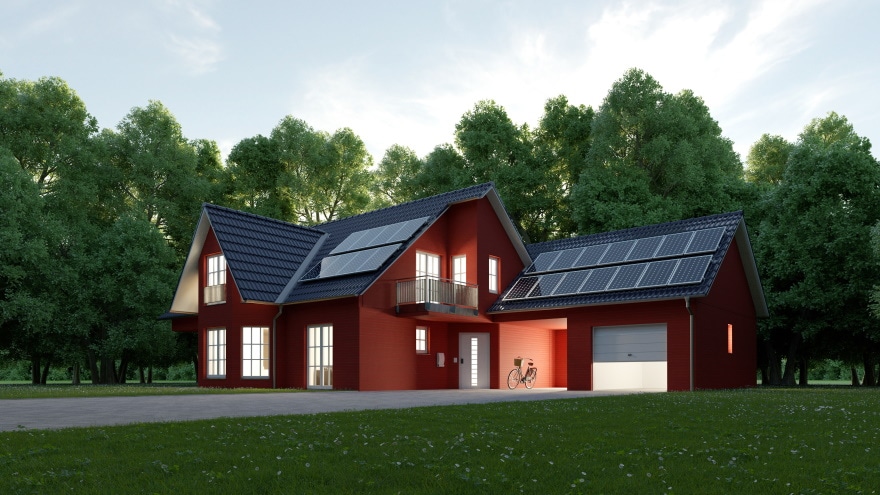 We put the emphasis on rustic because shades like cherry red have a niche that may not always work for a home exterior. We're talking about ones that might have brown in the mix to tone it down a bit. It's an excellent choice if you live in a wooded area. Your house will blend in with the background.
---
6.

The Red Door
There is something so appealing about a red door, especially if the house is white or gray. It makes a statement as a feature. It's an excellent option if you want a splash of color but don't want to go over the top. The term is a popular name for pubs across the pond. However, it also has a biblical meaning. We think it looks attractive no matter where its associations may lie.
---
7.

Pale Gray with White Trim
We're big fans of this palette. It's understated yet classy. It works well with an architectural style that has a similar feel. We prefer this scheme when the colors are both either warm or cold since it will unify it. It's an excellent choice if you're selling your home and want to give it a fresh coat of paint. It's not unlike painting the interior walls white to help sell the place.
---
8.

Taupe with Ivory Trim
This color scheme has the same type of appeal as our previous one. It will blend in with just about any neighborhood. It also works well no matter what the setting, from urban to suburban to rural. You can have some fun with the shades, too, taking it from a deeper tan to a pale tone. It works best if the color temperatures are similar.
---
9.

Blue on Blue
You probably see contrasting trim and exterior colors most often. However, sometimes it pays to stay in the same family. That's what made this one stand out for us. We can see it on a house in a warmer climate down south or a coastal getaway.
---
10.

Pale Blues
Blue has the same issues as green. While bright shades may detract, paler ones are more inviting and peaceful. They aren't jarring colors. Instead, they beckon you to linger just a bit longer for another glass of iced tea on the porch.
---
11.

Light Yellow with White Trim
Yellow can be a tricky color if not used tastefully. Instead of the bright, sunshine yellow, opt for something a bit paler. The white trim is a great way to tone down the brightness while keeping the same appealing look to the home.
---
12.

Ivory with Muted Green Trim
While many think of green as an exterior color, it also does well for trim. You get the same pop with the contrast, although it's more laid-back, which can set the right mood for your home's style. It still catches your attention without stealing the show.
---
Blue is such a happy color that we can understand why it's so popular as an exterior choice. It connects on many levels with its associations of peace, calm, and strength all rolled into one. Of course, the water vibe is also engaging.
---
14.

All Black
There is something so alluring about an all or mostly black exterior. After all, it screams sophistication and elegance. We can see it as an excellent canvas with other well-chosen pieces, such as brass sconces. Things like that will ramp up the wow factor in no time.

Final Thoughts
We hope that you have found some inspiration for making any upgrades to your place. It is incredible how a splash of color can change a house into a unique home. Let your home be the talk of the neighbor as a trendsetter!
---
Featured Image Credit: Piqsels